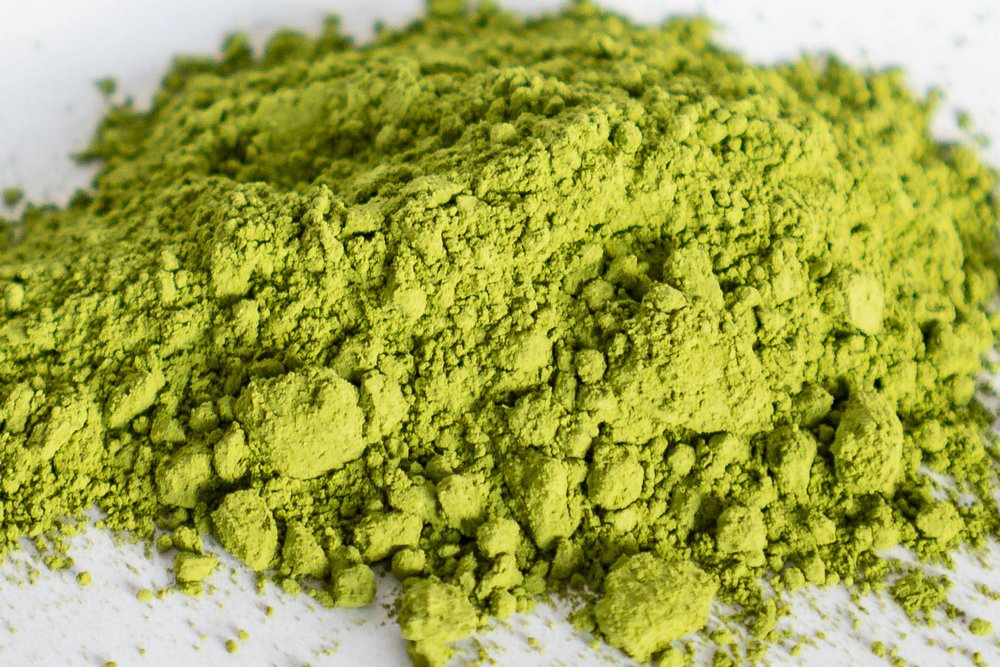 Matcha (or maccha) is a finely powdered, high-quality green tea used in the Japanese tea ceremony. It is made from ground up shade-grown leaves.
Since the whole leaves are consumed, it by far the healthiest tea. It is the most difficult tea to brew, but you don't necessarily have to drink it; you can just as easily use it in recipes or sprinkle it directly over foods.
Where to Buy Matcha Online
High quality matcha can be difficult to find outside of Japan. You might find some in specialty tea shops or through a few online vendors. With this tea, you want to look at the color—it should be bright green. If you are unsure where to begin, you can check out some of my recommendations below.
How to Prepare Matcha
The method of preparation is completely different from other teas and requires a number of specialized implements. Here is a list of the basic equipment required, with acceptable substitutes in parentheses.
Matcha Accessories
The following are the essential accessories you will need, if you wish to prepare matcha in the traditional way.
Complete Set
The easiest way to buy the implements used to prepare powdered green tea is in a complete set. It saves you a lot of money and it makes it easy to just get all the things you need at once. Here's a great one on Amazon:
Artcome Japanese Matcha Tea Set
Includes:
Matcha Whisk
Traditional Scoop
Matcha Bowl
Ceramic Whisk Holder
Matcha Caddy

Tea Cloth

Tea Cloth Holder

Scoop Holder

Matcha Powder Strainer
View on Amazon
We earn a commission if you make a purchase, at no additional cost to you.
12/05/2023 04:22 am GMT
That's my favorite, but Amazon has a bunch of other sets, too, if you prefer a different color or style of bowl. If you prefer to buy things individually, here are the essentials you need.
Chawan or Tea Bowl
Any similar sized bowl will work, as well.
Chasen or Tea Whisk
A regular whisk will work, but not nearly as well as the specialized bamboo whisk.
Chashaku or Bamboo Tea Scoop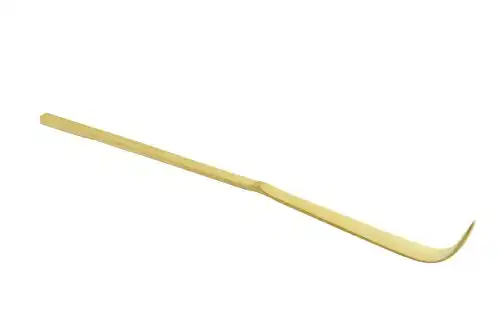 You can use a regular teaspoon, but it is not the same size. I'll let you know in the instructions below how much powder to use in teaspoons.
Matcha Tea Sifter
Any fine strainer will work.
Other Helpful Tools
Matcha, like most green teas, should be steeped in cooler water than black or oolong teas, so you are going to need a way to accurately measure the water temperature.
A thermometer will work just fine for this, but heating water to the desired temperature becomes much simpler if you use a water boiler/warmer or even just an electric kettle with a variable temperature setting.
Personally, I recommend this Cuisinart kettle, because it has presets for every type of tea, so you always get the perfect temperature: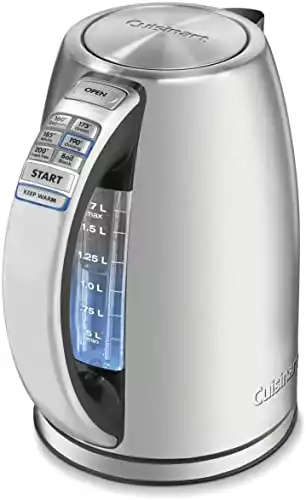 Brewing Instructions
There are two main ways of preparing matcha: koicha (thick) and usucha (thin). Koicha is generally prepared with only the highest quality (ceremonial grade) powder. I will cover both methods here. I also have a complete article on how to make matcha.
Fill the matcha bowl about 1/3 with water to preheat it. Place the whisk facing down into the water to get the tips of the prongs wet, but avoid getting water on the handle. Set the whisk aside.
Once the bowl has been heated, pour out the water and dry the bowl.
Use the bamboo scoop to put 2 scoops (slightly less than 1 tsp) of powder in the bowl for usucha or 3-4 scoops (about 1.5 tsp) for koicha. If you are making usucha, I highly recommend using a sifter to sift the powder into the bowl to remove the clumps. For koicha, sifting is pretty much a necessity.
Now you'll need some water that is 70-80°C(158-176°F). For usucha, add 70ml (about 2.3oz) to the bowl. For koicha, add 40ml (about 1.3oz).

For usucha: take the whisk in one hand and hold the bowl steady with the other; whisk briskly with your wrist and not your arm in an 'M' motion, until the liquid develops a thick froth with many little bubbles covering the surface.
For koicha: you want to avoid the frothiness of usucha, so you need to slowly knead the tea left to right and front to back, mixing in some occasional circular motions around the bowl until you get a thick consistency. The resulting tea should be thick and smooth, without any froth or bubbles.
When whisking both teas, try not to scrape the whisk along the bottom of the bowl, but to let it float just above it.

That's it. Enjoy your tea!
Use the amounts given in these instructions as a rough guide. If you find the resulting tea too bitter, you either used water that was too hot, too much green tea powder, or you did not whisk correctly. If you find your tea too mild, try increasing the water temperature or using more powder.
Basically, you'll want to keep experimenting until you come up with the perfect brew for your particular taste. When you do, all that work will be worth it. A perfectly brewed cup of matcha is arguably the best cup of tea you will ever enjoy.


Best Matcha Green Tea Powders
Most Convenient
Many people already have an account with Amazon.com so it is probably the easiest place to buy tea online. They have a very good Ceremony Grade from DoMatcha: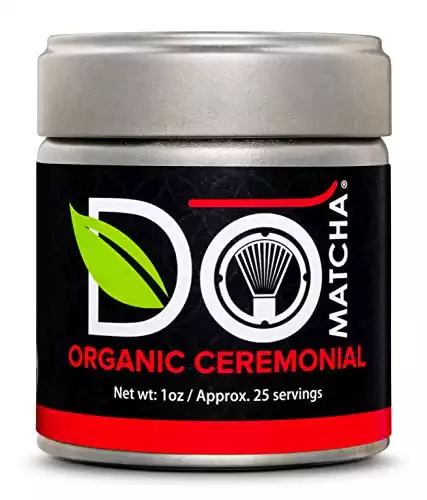 They also have a less expensive 2nd harvest that will save you some money. Of course the quality is also a bit lower.
But personally, I prefer to buy matcha from specialty stores.
Best Buy
The best place I've found to buy matcha green tea powder online is Matcha Source. Their matcha is extremely high quality and the best I've seen outside Japan. They currently have 2 different matchas.
Their ceremony grade Kama matcha is extremely high quality, but has the price to match: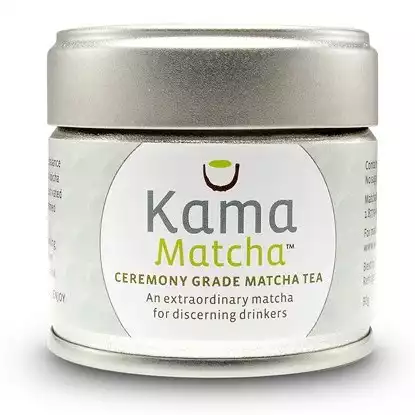 Their classic grade matcha is still very good, but saves you a bit of money: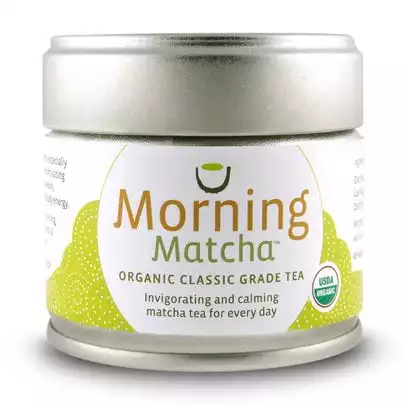 Art of Tea also offer a Classic Grade Matcha for a lower price than Matcha Source: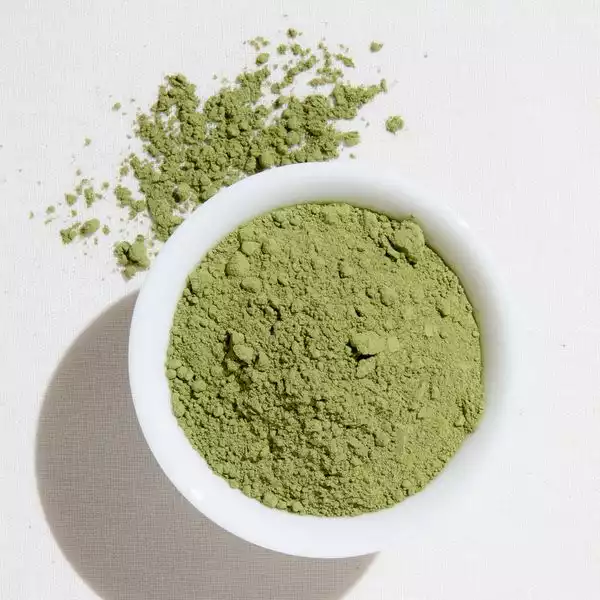 I haven't tried it myself, but I've been very happy with all the other teas I've purchased from their site. Just be aware that it is from China, not Japan.
If you prefer a tea from Japan (I definitely do), then Art of Tea's ceremonial grade matcha is the way to go.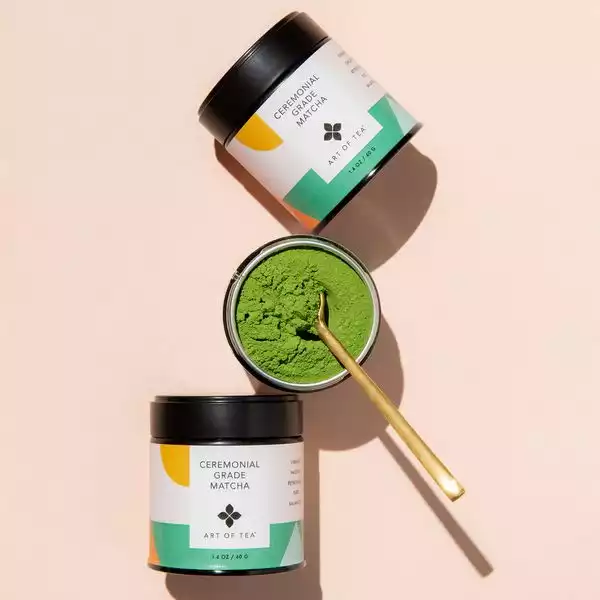 Why Is Matcha So Healthy?
When drinking regular tea, only the essence is consumed, while the actual leaves are discarded. Matcha is a powder made from whole leaves, so the leaves themselves are consumed, concentrating the health benefits of the tea. For more on the specific benefits of matcha, here is a great page that details all the health benefits and even includes the nutritional information for 100g of green tea powder.
One concern I've heard quite a bit recently is fear over possible contamination from the nuclear disaster at the Fukushima plant in Japan. Because the whole leaves are consumed, not just the essence as with steeped teas, even trace amounts of radiation could have a negative effect on our health.
Not to worry, though. Most green tea powder comes from the Nishio region, just south of Nagoya (this is where my recommended brand, Matcha Source, sources their matcha) or the Uji region outside Kyoto, neither of which are anywhere near Fukushima.
In fact, the Japanese Alps are located between the two regions and the site of the disaster, making it virtually impossible for any radiation to reach the Uji or Nishio areas. When purchasing matcha, just make sure you know where it comes from and only buy teas from those two regions or ones located further to the west.
All Articles About Matcha