Have you ever had bad-tasting matcha?
Then you probably had matcha that went bad.
Or you bought a cheap brand that used low quality tea.
And sometime, cheap brands use tea that was never fresh to begin with, on top of it being low quality.
That said, matcha that has gone bad is not the end of the world.
Keep reading to learn how fast matcha can go bad and how you can ensure it lasts longer. We'll also give you some ideas for what you can do with expired matcha.
Does Matcha Go Bad?
Although it does have an expiration date, expired matcha is OK to drink.
You will probably not enjoy the taste of stale matcha, but it is not dangerous unless there is mold or another fungus growing on it.
It is best to drink non-expired matcha, but the stale stuff won't hurt you. It might taste bad, though.
How Long Is Matcha Good For?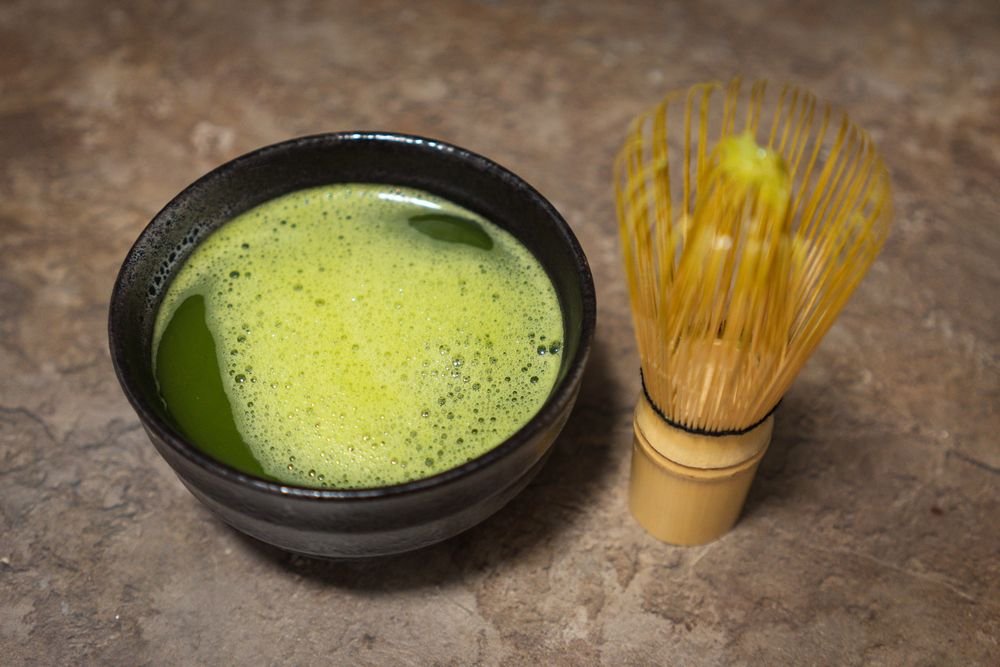 Most brands of matcha powder have an expiration date that says it lasts approximately 1-2 years. However, matcha is temperamental.
It is best to use it within a month of opening it to get the best flavor out of it. Because it is a fine powder of delicate young tea leaves, it does not hold up well over long periods of time.
There are things you can do to help the matcha last longer, but it is a good general rule of thumb to use it as soon as possible after you break the seal on the container.
That said, not much will happen if you drink expired tea. It just won't taste good, but it is highly unlikely to make you sick. Matcha will only make you sick, if mold or bacteria has formed. As long as you store your tea correctly, that should not happen.
How To Store Matcha Powder To Make It Last Longer
Matcha is one of the most delicate teas on the planet. No matter what you do it will slowly lose its magic over time.
Unlike some of the more robust green teas, matcha does not like being stored for long periods. However, if you follow some basic tips, you can keep it fresh for longer than a couple of months. We have an article explaining how to store matcha properly.
Store Matcha In An Airtight Container
Find a good airtight container that has a seal on it that will not let air in or out. These are relatively inexpensive if you do a bit of shopping. If you can find a dark colored glass container or a porcelain container, those are the best.
Keep It Away From High Heat And Sunlight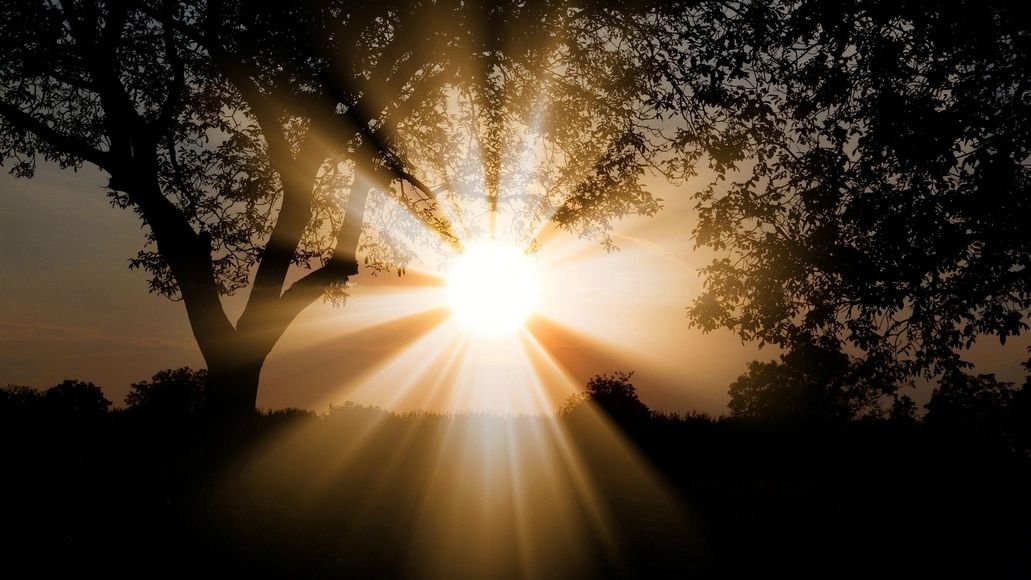 As I mentioned before, this tea powder is delicate, and has a fragile nature. Too much heat or sunlight speeds up the degradation process significantly.
When you first open it, use the portion you need and immediately place the rest in a dark cool storage room in an airtight container. If you live in an exceptionally hot climate, it is OK to store in the fridge, but you must be careful.
Store Matcha In The Refrigerator
There are a lot of people that prefer to store their matcha powder in the refrigerator to help keep it from degrading.
This is scientifically sound advice, but personally, I have found that cold matcha powder does not taste as good as room temperature matcha. I have no evidence to back this up, it is just an opinion, maybe you will think the same thing if you try it.
However, my opinion aside, if you store matcha in the refrigerator it will last longer than at room temperature.
With one caveat.
Make absolutely sure that your container is 100% airtight. Have you ever put baking soda in your refrigerator to soak up smells and moisture?
Well, matcha is just like green baking soda. If it is not completely sealed it will take on every smell and all the moisture in your refrigerator.
I am sure you don't want to know what moist, fishy smelling matcha tastes like!
As for brewed matcha, there should be no need to put it in the refrigerator. The only time this makes sense is if you keep it for longer than 8 hours without drinking it.
How To Tell If Matcha Is Expired Without Knowing The Expiration Date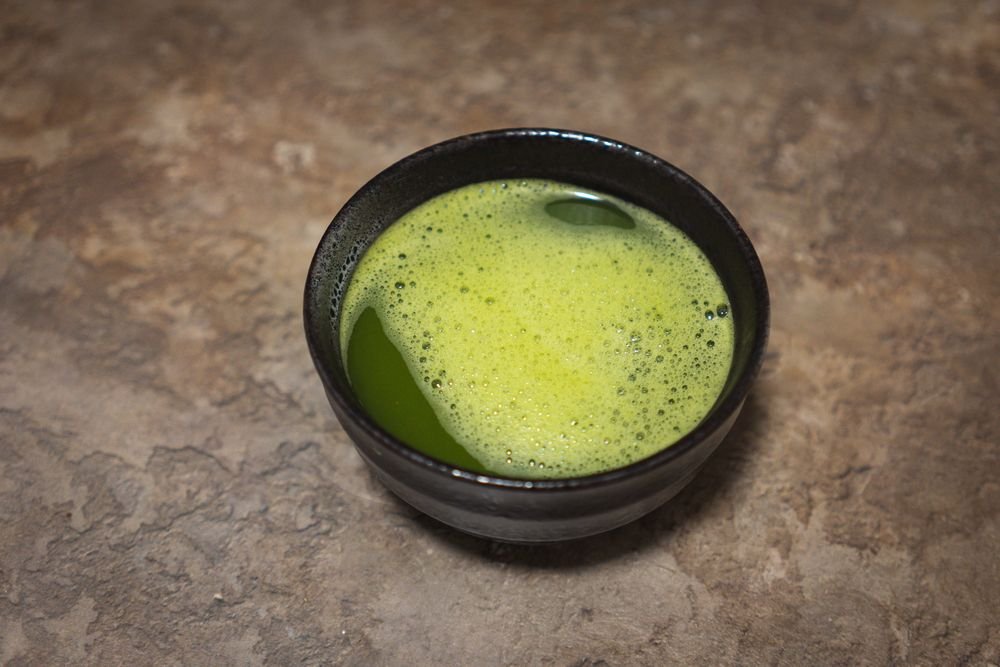 The most obvious symptom is that it will start to lose its color. Normal fresh matcha is bright green. When it starts to go stale it will show a little yellow color.
The taste is an obvious way to tell as well. It will lose the crisp veggie taste that good matcha has. Instead, it becomes bland and dusty tasting. Some people even report that their matcha tastes like fish.
It will also lose its scent. The scent is not overly strong to begin with, but stale matcha will have almost no smell, or it will start to take on the smell of its surroundings.
The last way to tell if it is starting to go stale is that the texture will change from a fluffy fine powder. It will start to get coarser and may begin to have some small clumps.
If your matcha container does not have a clear expiration date, looking at it and tasting/smelling it will tell you for sure if it is past its prime and if it may be time to recycle it.
You can sprinkle it in soil, and it will do no harm. But there are other options as well.
What To Do With Stale Matcha Powder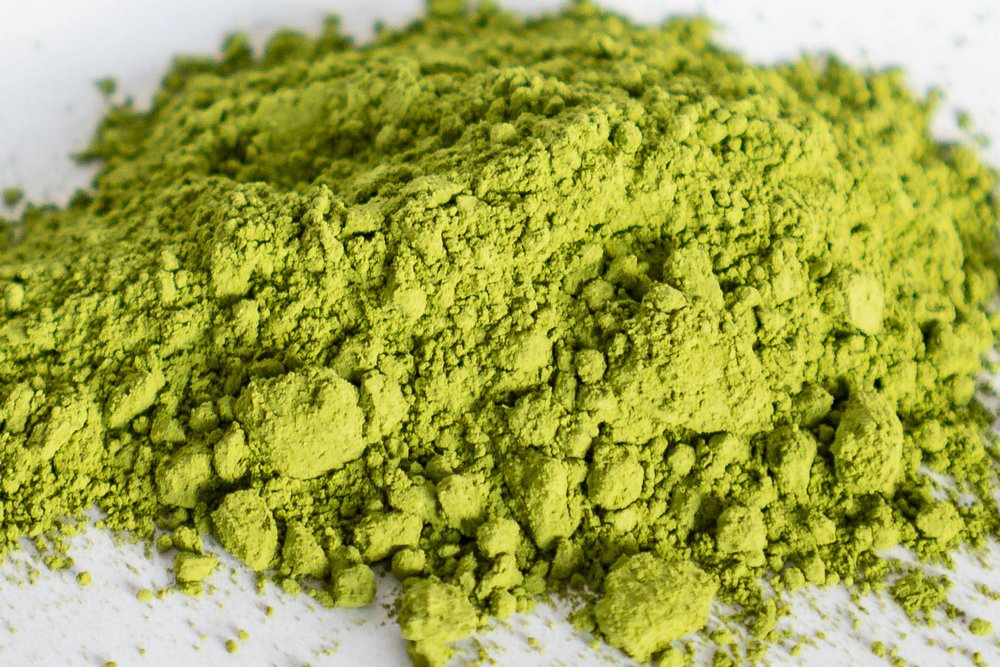 There are a few things you can do with stale matcha, besides drink it. I would not recommend drinking it because it is going to be a bad experience.
I have done it a few times and each time I told myself not to do it again. It tastes like bitter, stale green dust.
Throw It Away
This is not my preferred thing, but it is the most common. When matcha goes stale it does still have a couple other uses, but you can always chuck it in the trash, if you are feeling lazy.
Use It For Baking
Believe it or not stale matcha can be used in some baking recipes to great effect. You also still get to enjoy the matcha powder benefits that way. You can use it to make waffles, for one thing.
Matcha waffles are tasty, and you can dress them up with syrup and all the usual toppings for a delicious green waffle breakfast!
You can also make matcha crepes which will have a slight matcha taste and give you that little bit of caffeine, although by the time it is stale the effect is negligible.
Pancakes are also an option to use your stale matcha. If you have never had matcha pancakes they are something to experience.
You can also make custards with stale matcha. They end up tasting like normal custard, just with a bit of that matcha flavor and a green tone.
If you explore, there are many other baked treats you can make with stale matcha. It sure beats wasting it by throwing it in the trash.
Recycle It
Because matcha is just ground up tea leaves, it is fully organic. You can mix it up with the soil in your flowers or garden and it will nourish the nearby plants.
I have not found any studies on what the exact effect of this is on the plant, but it certainly does no harm. It can only enrich the soil.
Matcha Going Bad: Final Thoughts
Matcha powder can definitely go bad. In fact, it does so more quickly than other types of tea. Bad matcha is still perfectly potable, but it won't taste good.
Many people will drink it anyway. Why throw something out that you can still use. However, a better use is to put it in food. Matcha is a wonderful ingredient to cook with and it being a bit stale becomes much less noticeable this way.
Of course, you can always just throw it out or compost it. It is certainly much easier than cooking with it, but if you've ever had some delicious matcha pancakes, you'll agree that throwing it out is a huge waste.