Tea goes bad, just like everything else.
But not right away, of course.
Personally, I always drink my tea right after I brew it, because I enjoy it hot. So this is never an issue for me.
But perhaps you like to brew a large amount at once and drink it over time. Or you're making tea in advance for a party or picnic the next day.
Whatever the reason, sometimes you may need to keep your brewed tea for a longer period of time.
If that is the case, do you need to refrigerate it? And how long can you keep it at room temperature before it starts to go bad, if at all?
Keep reading for the answers to those questions, and everything else you need to know about refrigerating and freezing tea.
Does Tea Have To Be Refrigerated?
After you brew tea it has a shelf life of about 8 hours at normal room temperature. You need to refrigerate tea after 8 hours if you want it to still be good.
Unbrewed tea, however, does not need to be refrigerated and is best stored in a cool dry place. You could also freeze tea bags or leaves, but it is not ideal.
Why Tea Needs To Be Refrigerated
If you do not refrigerate tea that has already been brewed, it starts to change. And not in a good way.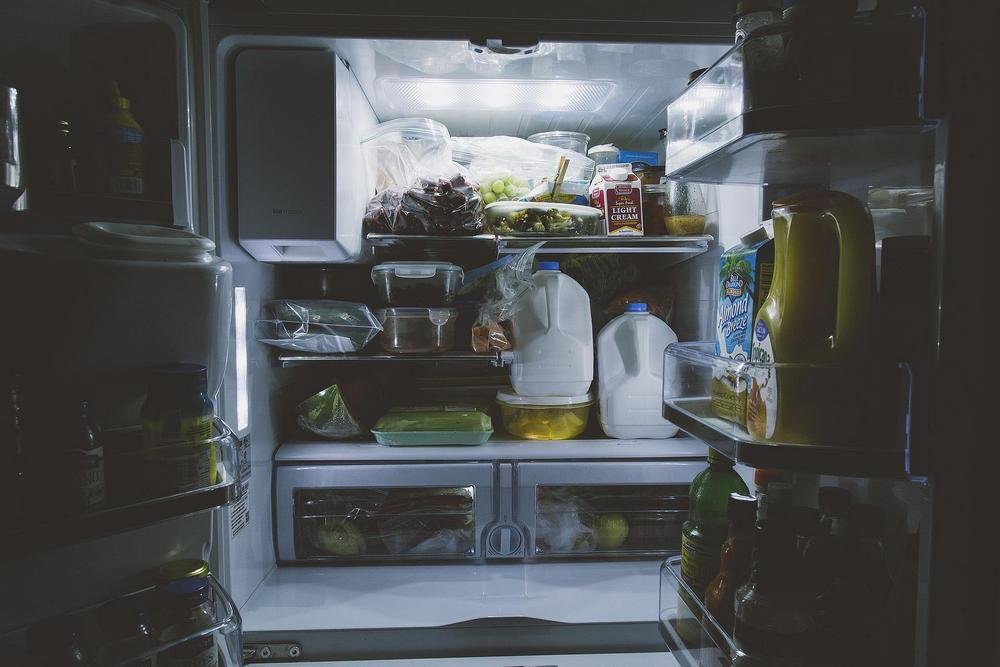 What Happens When Tea Sits Out?
Tea that has been brewed and is left out can start to grow bacteria that can make you sick if you ingest it. There are compounds inside the tea that will oxidize and change color as well, making the tea go from a light brown or yellow to a darker color.
The oxidation of the tea molecules is not dangerous necessarily, but it will taste quite bad. The longer the tea has been sitting out, the worse it will get.
If you put sugar or honey in the tea, it could start to ferment, which will give it an awful smell. It will get cloudy as well. That said, sometimes fermenting is a good thing. Learn more in our article on how to ferment tea leaves.
Tea is an organic food product, much like any other plant-based food, like a salad. If you think of brewed tea like a salad or any other food and follow the same common-sense rules about food safety, you will be OK.
Can Tea Last For More Than 8 Hours In The Refrigerator?
Yes, certain tea will still be ok to drink for up to 2 days, if you leave it in the refrigerator. It depends on what is in the tea.
If the tea has lots of additional flavors in it, then it has many more compounds that can start to interact and oxidize and go sour. Some people will drink tea that has been in the refrigerator for up to 4 days, though I would strongly recommend against it.
You could use an airtight container with a removable lid to help the tea last longer.
Just like with anything else you intend to store for an extended period, the less oxygen your tea is exposed to, the longer the ingredients will last before they break down and start ruining the taste and forming bacteria.
The Lemon Trick
If you are lazy and don't want to waste your tea, you could put some lemon in it to help it last longer in the refrigerator. Lemon is a natural antibacterial and it helps to keep germs and other bacteria from growing in your tea.
This is not foolproof and does not always work. For example, if your tea has lots of extra spices, and especially sweeteners like syrup, sugar, or honey, the added lemon won't help much.
When You Do Not Have To Refrigerate Tea
Tea that has not been brewed yet does not need to be refrigerated or frozen. Neither bagged tea nor loose leaf tea need refrigeration. It is actually better for unbrewed tea, if you don't refrigerate or freeze it.
The moisture in the refrigerator or freezer environment makes it difficult to safely store the tea. You will have to take precautions to ensure your tea does not take on moisture if you decide to refrigerate or freeze it.
You also do not need to refrigerate hot tea that you have brewed. Freshly brewed tea is fine to drink for up to 8 hours at room temperature, although I personally like to drink my tea right away and will typically toss out a cup of tea that has been sitting out for more than an hour or so.
That is not necessary, though. I just do it because it is my personal preference to drink freshly brewed tea. And it almost never happens that I have tea sitting around that long anyway.
Can You Freeze Tea?
You can freeze tea that has been brewed, and it will last longer than it would in the refrigerator. There are even some people that love to freeze tea and make treats like tea popsicles and tea ice cubes, etc.
Just like chicken noodle soup or other soups or meats, if you properly prepare the tea, you can safely freeze it for some time (but I don't recommend it.)
Personally, I am not a fan of freezing brewed tea, simply because it is an inferior way to drink tea and it ruins the flavor, in my opinion. However, many people love it and say that freezing tea allows them to take it on road trips in a cooler, etc.
How To Prepare Tea For Freezing
If you are going to freeze your brewed tea, it is a good idea to make it a bit on the strong side, because it tends to weaken as it freezes. I am not sure about the science of why this happens, but I am certain that it does happen.
I know those freezing things affects them at the molecular level and physically change the molecules, so it makes sense that freezing tea makes it taste different.
Freezing Vs Refrigeration
Freezing tea is obviously a much better option for long-term storage than the refrigerator is. Just be sure you are using an airtight container with a sealed lid, or your tea could end up tasting like that frozen fish you have in the corner of your freezer. If you have ever had fish-flavored tea you will want to do everything you can to avoid this in the future.
Freezing Tea is a Great Option, right?
Because of the moisture and condensation in the freezer, your tea will degrade and become substandard much faster than if it was still in loose-leaf or bagged form. Once you expose tea leaves to water and the compounds interact with water, the degradation of the molecules begins right away.
Ideally, you are supposed to brew the tea and drink it as soon as it is ready. All this freezing and storing in the refrigerator business degrades the flavor. But it does have its advantages, if you don't drink your tea right away. So if you must freeze or refrigerate, do it safely.
Refrigerating Tea: Final Thoughts
Most people drink their tea shortly after brewing it, so there is never a need to refrigerate it. But if you find yourself needing to keep your tea for more than 8 hours, you should put it in the fridge to prevent any issues.
The tea will lose some of its flavor, but it is better than getting sick from possible bacterial growth. If you know in advance that you will be refrigerating your tea, go ahead and brew the tea it stronger than normal, to make up for the loss of flavor.