Bancha is considered the lowest grade of Japanese green tea. It has a unique flavor and a stronger, organic straw smell. Because it is made from coarser leaves and contains some stalks and stems, it has less caffeine than other green teas. It also has a milder taste. This makes it a good tea for children.
Where To Buy Bancha
This tea can be a little difficult to find, but you can usually get it in specialty tea shops or through a few online vendors. If you are unsure where to begin, you can check out some of my recommendations below.
How To Prepare Bancha
The preparation instructions given here are for loose leaf teas. For tea bags, you can generally just follow the instructions given on the box.
Bancha, like most green teas, should be steeped in cooler water than black or oolong teas. A temperature of 80° C (176° F) is a good starting point. For these instructions, I'm going give the traditional Japanese preparation method which assumes you are using a simple stove-top kettle.
Heating water to the desired temperature becomes much simpler if you use a water boiler/warmer or an electric kettle with a variable temperature setting.
Personally, I recommend this Cuisinart kettle, because it has presets for every type of tea, so you always get the perfect temperature: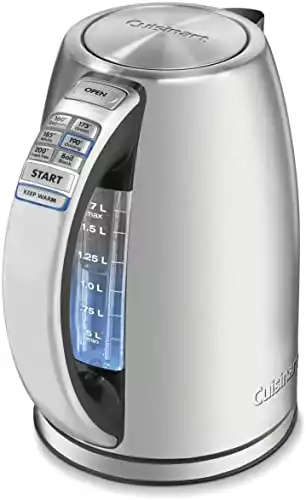 I like brewing Japanese teas in a traditional Japanese teapot and usually use a kyusu: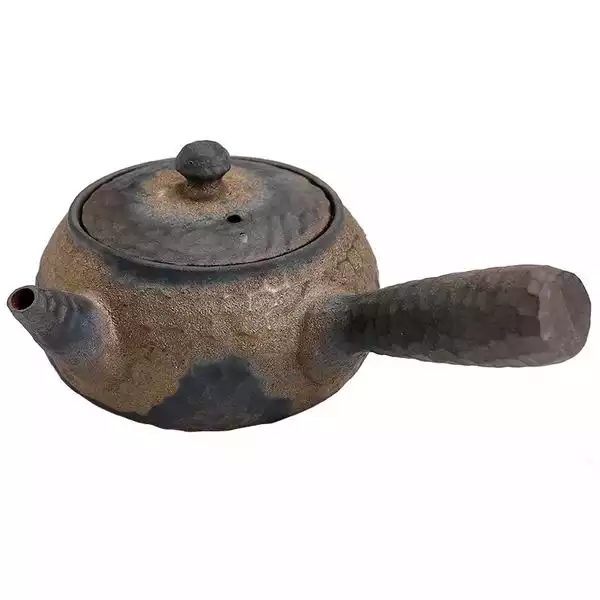 or a tetsubin: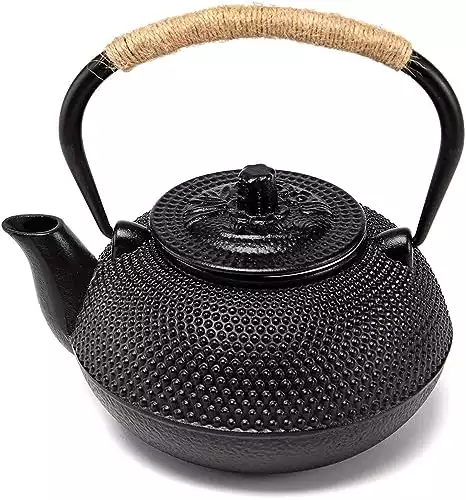 But any type of teapot will do just fine for bancha, to be honest.
Brewing Instructions
Pour enough boiling water into the empty teapot to fill everyone's cup. The teapot should NOT contain any teas leaves at this point.
Pour the water into each cup, filling it to the desired level (usually about 80% to 90% full). This will cool the water from boiling temperature to the desired 80° C (176° F).
Put about one teaspoon of tea leaves into the empty teapot for each cup of tea. The teapot I am using comes with an infuser, but if yours doesn't, you can put the leaves directly in the pot.
Pour the water in the teacups back into the teapot.
Let the tea steep for one minute.
Pour a small amount of tea into the first cup, then pour the same amount into every other cup. Continue filling the cups a little at a time, making sure that each cup contains the same amount of the weaker first pours and the stronger last drops. DO NOT fill one cup completely and then move on to the next cup.
Continue pouring until the teapot is completely empty. You want the leaves to be as dry as possible to ensure a quality second infusion
For the second infusion, you do not need to add any fresh leaves. Pour boiling water from your kettle directly into the cups, wait about 30 seconds, then pour the water onto the leaves in the teapot. This will ensure a higher water temperature than you used for the first infusion.
Let the tea steep for 45 seconds to one minute, then pour the brew into the cups, alternating cups as before. Distribute all the liquid, leaving the leaves as dry as possible.
Many varieties will not last for a third or fourth infusion, but you should give it a try and see how it tastes. You can probably skip the intermediate step and just pour the boiling water directly onto the leaves in the teapot. Let the tea steep for one to three minutes, depending on the quality of the tea you are using.
Use the amounts given in these instructions as a rough guide. If you find the resulting tea too weak, add more tea leaves; if it is too strong, reduce the amount of leaves used. Similarly, try increasing or decreasing the steeping times.
If the tea is too mild, increase the water temperature; if it is too bitter, reduce the temperature.
Basically, you'll want to keep experimenting until you come up with the perfect brew for your particular taste.
Video: How To Brew Bancha
Best Bancha Teas
Bancha is quite difficult to find online and is not available at most of the online tea shops I use. Luckily, Amazon.com has a few options.
The highest quality one is the Organic Bancha from Starwest Botanicals.
The Bancha from Tealyra is also pretty good and costs a bit less.
Finally, Hime has a Bancha that costs a lot less, but the quality is also lower. That said, Bancha is the lowest quality Japanese green tea anyway, so maybe you're looking for the lowest possible price.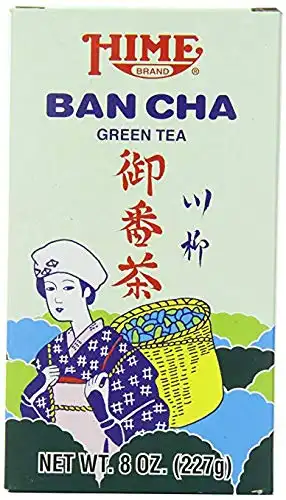 They even offer the same tea in a value pack, which is easily the best deal I've found on Amazon for this type of tea. The price is higher, but you get a lot more tea for your money.
More Information About Bancha Tea
Bancha comes from the same plant as the higher quality Japanese tea sencha. Not just the same plant type, but the exact same plants. Sencha is made from the first flush harvest, while bancha is made from the later second flush harvest.
As a result, it is made from older and larger leaves. It has a much lower market grade than sencha and is actually the lowest grade green tea in Japan.
It has a unique woody flavor that is bold and robust, but also sweet. It smells strongly of straw and brews to a yellowish color. Because it is made from larger and more mature leaves, bancha has less caffeine (tea stores most of its caffeine in the youngest buds and leaves, so older leaves have less of it). For this reason, it is a great tea for children.
Like sencha and other Japanese green teas, bancha is steamed to stop the oxidation process. This gives Japanese teas their grassier flavor and odor.
Bancha has two subtypes that are made using the same leaves, but with a difference in processing for one and with an added ingredient for the other.
The first subtype is houjicha, which is roasted at a high temperature over charcoal in ceramic pots, lending it a toasty flavor. Because it is roasted, the caffeine content of houjicha is even lower than regular bancha.
The second subtype is genmaicha. Genmaicha is bancha with added roasted rice grains. They add a nutty, toasted flavor to the tea. Genmaicha is also called brown rice tea or popcorn tea.