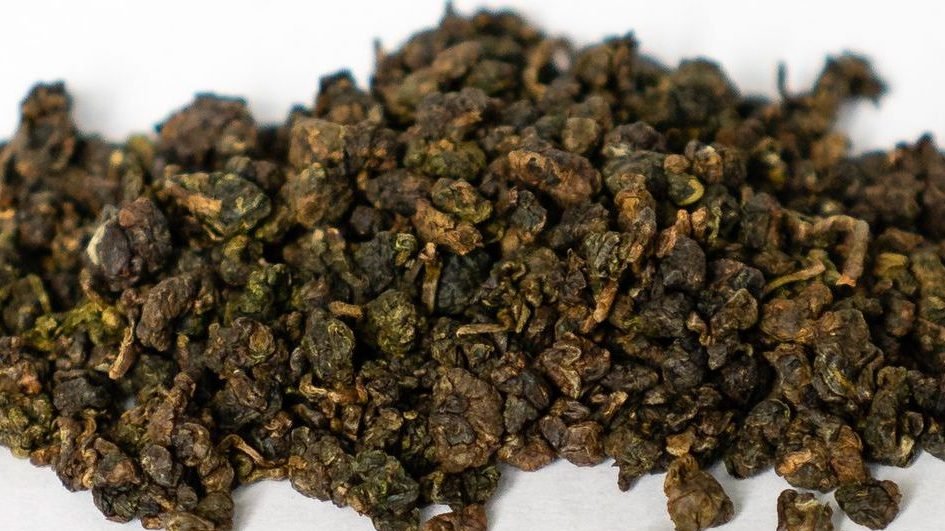 Ali Mountain (Alishan) Tea is an oolong tea grown high in the mountains of central Taiwan. The high elevations result in much hardier leaves with a higher concentration of flavor-producing components.
Alishan tea has a light orchid aroma and a slightly sweet, yet complex flavor with a hint of fruits and flowers and a light creaminess.
Where To Buy Ali Mountain Tea
Alishan high mountain tea can usually be found in specialty tea shops or through a number of online tea vendors. If you are unsure where to begin, you can check out some of my recommendations below.
How To Prepare Alishan Oolong Tea
The preparation instructions given here are for loose leaf teas. For tea bags, you can just follow the instructions given on the box.
The ideal brewing temperature is 90-95ºC (194-205ºF), which is just below the boiling point. You can just boil the water using a simple stove-top kettle and then let it cool for 30 seconds.
If you plan on trying a lot of varieties of tea and/or coffee it might be worth it to invest in a water boiler/warmer or an electric kettle with a variable temperature setting.
Personally, I recommend this Cuisinart kettle, because it has presets for every type of tea, so you always get the perfect temperature: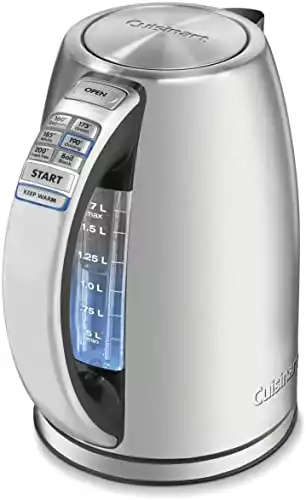 Ali Mountain tea is best brewed in a porcelain vessel, like a gaiwan or in a traditional yixing, a teapot made from a purple clay.
Brewing Instructions
Fill both the teapot and the cup about halfway with hot water to preheat them. Tilt them a bit so that the water creeps up the side and then rotate them so the insides get wet all the way around. Then pour the water out.
Put 1 teaspoon of tea leaves into the teapot. If using a different vessel, use 1 teaspoons for every 8 oz. (236 ml) of water.
Fill the teapot with 90 – 95º C (194 – 205º F) water.
Place the lid on the teapot and let the tea steep for 1 minute.
Pour the tea into the teacups and enjoy your tea!
You can get 5 to 8 infusions out of most varieties. Increase the steeping time 30 seconds or so for each infusion. How many infusions you do depends entirely on your taste. Experiment.
Use the amounts given in these instructions as a rough guide. If you find the resulting tea too weak, add more tea leaves; if it is too strong, reduce the amount of leaves used. Similarly, try increasing or decreasing the steeping times.
Brewing Video
Best Alishan Teas
Most Convenient
Alishan is a difficult tea to find online. Amazon is the most convenient place to buy it because most of us already have an account. They actually have a decent number of options, but most are not great.
This High Mountain Tea from JiaYi County is an exception. It can't compete with teas you'd find in Taiwan, but it is better than most you find online and it sells for a relatively low price.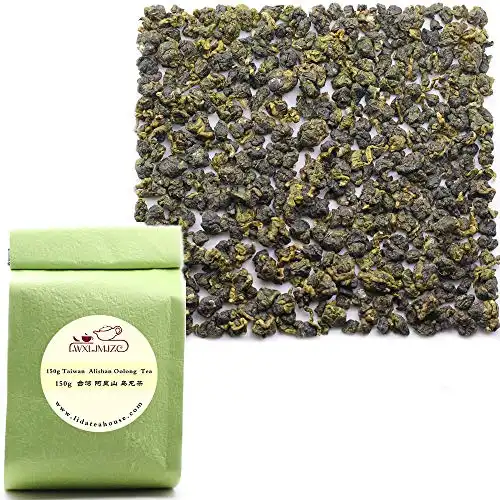 Best Value
The best purchase I've found online is the Superfine Taiwan Ali Shan from Teavivre: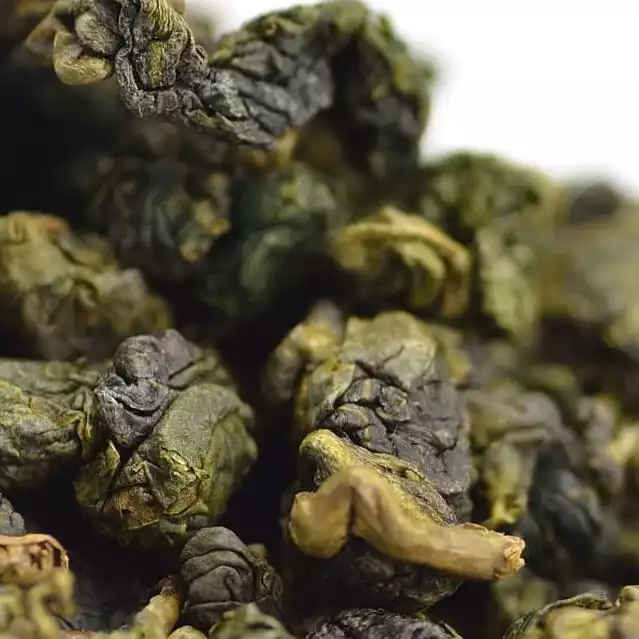 It is a high quality tea at a very reasonable price. It costs slightly more than the one from Amazon, but it is much higher quality and is on par with some of the better varieties you would get in Taiwan.
More Information About Ali Mountain Oolong Tea
There are a number of different high mountain teas ("gaoshan" in Chinese) growing in the central mountain region of Taiwan, mainly in the counties of Nantou and Chiayi. The different varieties all grow at different altitudes. Alishan tea grows at altitudes between 1000 and 2300 meters above sea level.
The areas where the tea is grown were fruit orchards in the past, but they switched to growing tea when that crop became more profitable. There are still some plum orchards mixed in with the tea plantations, which may be what contributes to the sweetness of Ali Mountain teas.
Tea growing at high altitudes grows slower due to the thinner atmosphere. This gives nutrients and flavor components more time to achieve a higher concentration in the leaves. This results in an intense and complex flavor when the leaves are brewed.
Of course, the slower growth also means that less tea is produced. The teas are hand-picked every year in the spring and in the winter only. Since less tea is produced, the price of these high mountain teas is also high.
In addition to the altitude, central Taiwan also gets a lot of rain and has a very high humididty. This results in a foggy environment that blocks out sunlight for much of the year. Growing in the shade further intensifies the nutrient concentration and the flavor in the tea leaves.
The result is a tea with a slight sweetness to it and a floral flavor. It brews to a pale yellow color and sometimes has a bit of a creaminess to it. The fragrance reminds a bit of jasmine or rose.
The incredibly density of flavor and nutrients imparted by the combination of altitude, climate and soil makes Alishan tea great for may infusions. You will continue to get a great flavorful cup of tea even after multiple steepings.
The leaves are processed similar to any standard oolong tea. After being hand-picked, they are lightly rolled. The rolling serves to bruise the leaf, breaking down the cell tissue and launching the oxidation process.
The rolled leaves are left for 8 hours, then roasted lightly to stop the oxidation process, before they oxidize fully and turn into black tea.
Two Areas
There are many production areas on Ali Mountain. Two of the most famous are Zhong Shu Hu and Shi Zuo.
Zhong Shu Hu was once a prolific fruit region. It still produces a lot of fruit, but oolong tea production has been the mainstay for over 20 years now.
This region has the perfect climate for producing wulong tea, with cool, damp air all year round. The area lies from 1300 to 1800 meters above sea level and is usually covered in fog. Tea from this region is famous and often wins competitions. Unfortunately, that makes it expensive and difficult to find outside Taiwan.
Shi Zuo literally means "Stone Table" in Chinese. The area has a famous megalith that is referred to as the Stone of Understanding. It was damaged and is now much smaller, so it is not really worth visiting, but the region still carries the name.
Shi Zuo sits between 1300 and 1500 meters above sea level. It has a distinct soil that is deep red and incredibly rich in nutrients. This soil, combined with the altitude and the climate conditions make for excellent oolong growing conditions.
The Shi Zuo area was planted with a new oolong variety in the 1980s called Wolong Wei. It is processed with a fire curing method that gives it a one-of-a-kind flavor. The Wei variety also looks different. It is elliptical with jagged edges and when picked, the top three leaves overlap and are plucked together.