Dancong is a Chinese oolong tea. It is difficult to brew correctly and can easily become bitter; however, when done right, a high-grade cup is regarded by many as the ultimate tea.
Known for its ability to imitate the flavors and aromas of various fruits and flowers, it can taste and/or smell like longan (a popular fruit in China) orchids, honeysuckle, dried fruit, ginger, almonds, grapefruit, cinnamon, sweet apricots, peach and mango.
Where To Buy Dancong
This tea is not always easy to find. Your best bet are specialty tea shops or online tea vendors. If you are unsure where to begin, you can check out some of my recommendations below.
How To Prepare Dancong Tea
The preparation instructions given here are for loose leaf teas. For tea bags, you can just follow the instructions given on the box.
The ideal brewing temperature is 90-95ºC (194-205ºF), which is just below the boiling point. You can simply boil the water using a regular stove-top kettle and then let it cool for 30 seconds.
If you plan on trying a lot of varieties of tea and/or coffee it might be worth it to invest in a water boiler/warmer or an electric kettle with a variable temperature setting.
Personally, I recommend this Cuisinart kettle, because it has presets for every type of tea, so you always get the perfect temperature: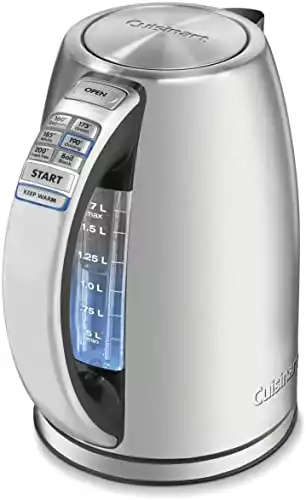 This tea is best brewed in a traditional porcelain vessel called a gaiwan and that is what I will use for these instructions.
Brewing Instructions
Fill both your brew cup and tasting bowl about halfway with hot water to preheat them. Tilt them a bit so that the water creeps up the side and then rotate them so the insides get wet all the way around. Then pour the water out.
Put 2 teaspoons of tea leaves into the gaiwan. If using a different vessel, use 2 teaspoons for every 6-8 oz. (177-236 ml) of water.
Fill the gaiwan with 90-95ºC (194-205ºF) water.
Place the lid on the gaiwan and let the tea steep for 30 seconds.
Pour the tea into the tasting cup and enjoy your tea!
You can get 8-10 infusions out of most varieties if brewed in this manner. Increase the steeping time 30 seconds or so for each infusion. How many infusions you do depends entirely on your taste and the quality of your tea. Experiment.
Use the amounts given in these instructions as a rough guide. If you find the resulting tea too weak, add more tea leaves; if it is too strong, reduce the amount of leaves used. Similarly, try increasing or decreasing the steeping times.
Best Dancong Teas
Most Convenient
Amazon is the easiest place for most of us to buy tea, but they have a very limited selection of Dancong teas. Most are not very good, but there are a few standouts.
Easily the best is the Honey Orchard Dan Cong from Valley of Tea. It is as good as the teas from real tea shops below, but it actually costs more. I'd get one of the others, unless you just prefer buying from Amazon.
The best value is the FullChea Dan Cong. As expected, it is not as good as the tea above or any of the teas below from real tea shops, but it also costs a lot less.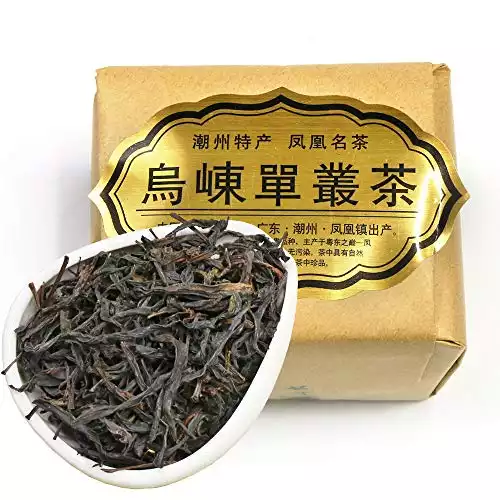 High Quality
My favorite Dancong teas come from Generation Tea, despite their hideous and outdated website. This company specializes in high quality Chinese teas and their Mi Lan Xiang Dancong is on another level: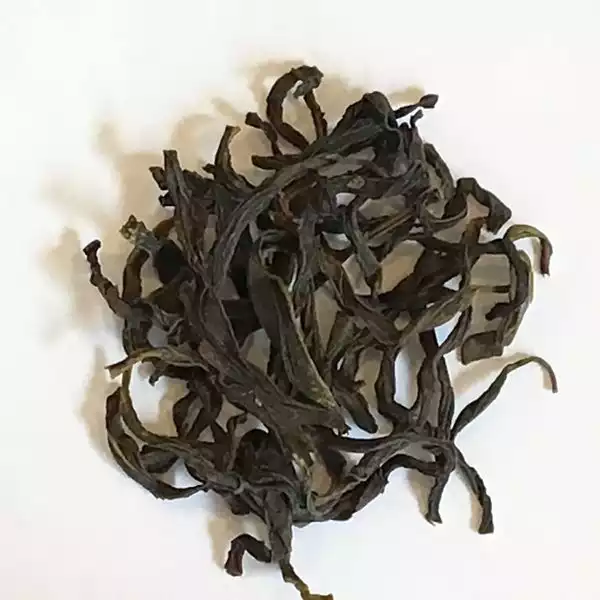 The Ya Shi Xiang Phoenix Dancong from Teavivre is also a great tea, but not as rare. It costs a bit less as a result.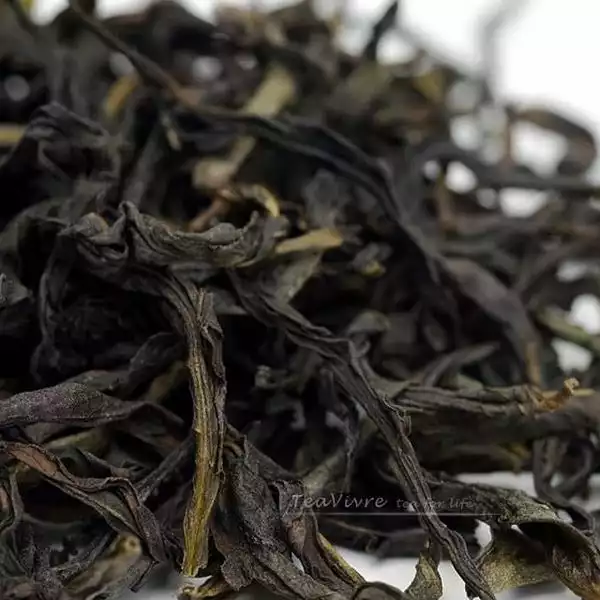 Best Value
If you've looking for something a bit less expensive still, try Teavivre's Da Wu Ye (Big Dark Leaf) Phoenix Dan Cong. Obviously the quality is not quite as high, but it's still an amazing tea.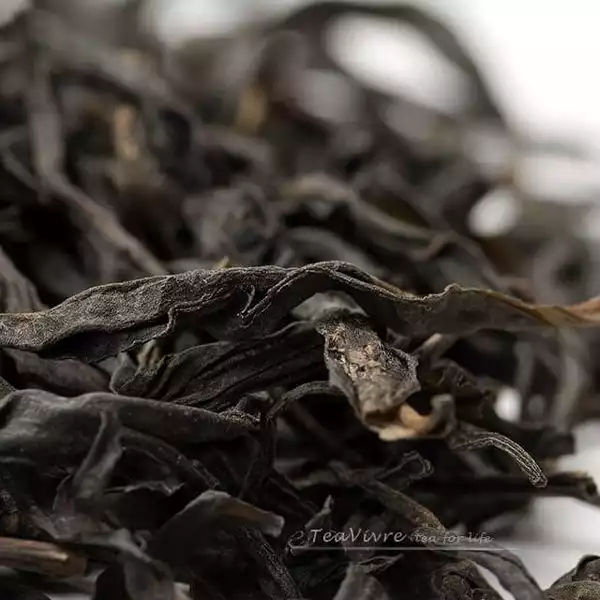 More Information About Dancong Tea
Dan Cong oolong teas come from the Phoenix mountains (Fenghuang shan) near Chaoizhou City in Guandong Province, China.
Most of the tea production is centered on Wudong Mountain, which rises to a height of 1391 meters. The highest point in the Phoenix mountains is Niaoji mountain with an altitude of 1560 meters above sea level.
There are actually a lot of different varieties of Dancong teas, with each taking on the frangrance and flavor of a flower or fruit. That is actually the defining characteristic of this type of tea and something truly incredible. No flavors are added at all. The tea takes on these flavors all on its own.
The tea plants in this area are left to grow into large trees, which is also unique. In other tea growing regions, the plants are trimmed and held to the size of bushes or even shrubs.
Teas from the Phonenix Mountain area are also no replanted. The same trees are used for many years and are not even seen as mature until the are older than 60.
The word "Dancong" is often translated as "single bush", but there is some gray area on the meaning that also influences what people consider a real Dancong tea.
If the translation is indeed taken to be "single bush", then any real Dancong oolong tea must be plucked from a single plant. This obviously severely limits capacity, even when you consider how much larger these plants are than most tea plants.
In addition, since these tea trees are much older than average, they actually grow fewer buds than younger trees do. There is more flavor and more nutrition concentrated in each bud, however, because the tree has fewer of them to worry about and can pump more effort into each one.
Because of the limited capacity of tea plants to produce single bush teas, you will probably never find a Dancong that meets this strict definition on the market.
Another translation is "single trunk." Taken this way, it describes a physical characteristic of the type of tea bush grown in this region.
Instead of having many stems branching out from the bottom like most tea plants, the ones in this region have a single trunk. If this is taken as the definition, then any tea harvested from a plant with a single trunk would technically be a Dancong.
The final, and the currently most common, translation is "single grove." By this definition, a Dancong tea is any tea that is sourced from a single grove, which is certainly easier to do that sourcing from just a single tree.
And since most growing areas are planted with clones of a single mother plant, trees from a grove will generally be consistent in their flavor.
All this said, just because a tea is labeled as a Dancong, it does not mean it is any good. Any real Dancong, by the definition of "single grove" or "single bush" that belongs to one of the famous flavor varieties is good.
But many teas that are labeled as such are not good. It makes it difficult to know what you are getting (hence my recommendations above).
Speaking of the flavor varieties, how did those come about?
Originally, the mother tree of Dancong is the Shuixian tree. Clones of this tree grew in the wild in the area and locals would pick them to produce tea. They noticed that some of them produced teas with special flavor profiles. They took grafts from the ones they especially liked and cultivated them individually.
Over time, this isolated cultivation led to the flavors and fragrances in each variety becoming more pronounced. They were given names (like honey orchid, ginger blossom, cinnamon, etc.). Even today, new varieties are being discovered and named.