Tea from Nepal is very similar to the more expensive Darjeeling in its appearance, aroma and taste, with the same fruity flavor. It is separated into two categories: hand-rolled orthodox and CTC (crush, tear, curl). Orthodox is hand-rolled and much more expensive. CTC is cheaper and lower quality.
Where To Buy Nepalese Black Tea
Good Nepalese teas can be difficult to find outside of the country. Some specialty tea shops or online vendors will have a tea or two from Nepal. If you are unsure where to begin, you can check out some of my recommendations below.
How To Prepare Nepal Black Tea
The preparation instructions given here are for loose leaf teas. For tea bags, you can just follow the instructions given on the box.
The ideal brewing temperature is 90-95ºC (194-205ºF), which is just below the boiling point. You can just boil the water using a simple stove-top kettle and then let it cool for 20 seconds.
If you plan on trying a lot of varieties of tea and/or coffee it might be worth it to invest in a water boiler/warmer or an electric kettle with a variable temperature setting.
Personally, I recommend this Cuisinart kettle, because it has presets for every type of tea, so you always get the perfect temperature (or check here for a list of mini electric kettles):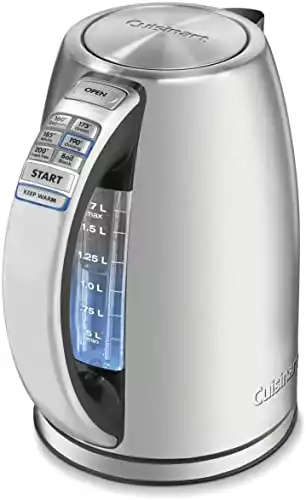 Nepalese tea can be brewed in a variety of vessels, but ideally you would use a ceramic teapot.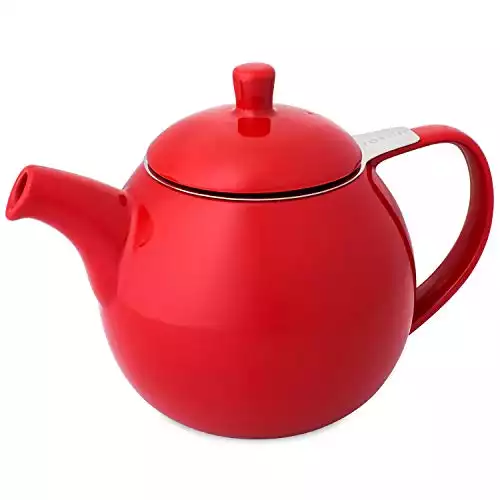 Brewing Instructions
Fill both the teapot and the cups about halfway with hot water to pre-heat them. Tilt them a bit so that the water creeps up the side and then rotate them so the insides get wet all the way around. Then pour the water out.
Put 1 teaspoon of tea leaves into the teapot for every 8 oz. (236 ml) of water.
Fill the teapot with 90-95ºC (194-205ºF) water.
Place the lid on the teapot and let the tea steep for 3 minutes.
Pour the tea into the teacups and enjoy your tea!
The amounts and times given in the instructions are somewhat conservative; use them as a rough guide. If you find the resulting tea too weak, add more tea leaves or try increasing the steeping time.
Brewing Video
Best Nepal Teas
It can be a very difficult to find good tea from Nepal online. Luckily, there is a newer online store called the Nepal Tea Collective that specializes in teas from Nepal.
Admittedly, I have not tried most of their teas. Their Kanchanjangha Noir tea is great, but they have a number of other varieties that look good, too.
Apart from that site, the best I've found is the Nepal Black Tea from Art of Tea. Unfortunately, they no longer sell it. A good alternative is this Maloom from Culinary Teas.
When it comes to Nepalese black tea, Amazon is actually a good place to find good quality varieties. The Himalayan Golden Black is my favorite and it's surprisingly inexpensive.
The Mahamosa Nepal Black Tea is another great option. It is an orange pekoe grade tea.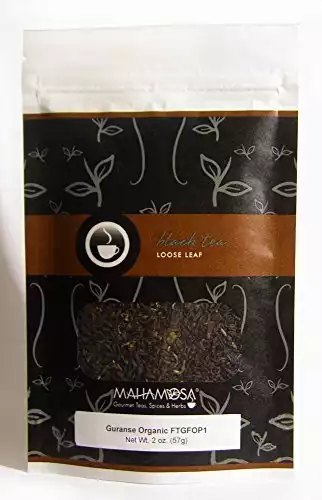 More Information About Nepalese Black Tea
Black tea from Nepal is very similar to the tea grown in Darjeeling, which makes sense. The Darjeeling region is located in India, just east of the Nepalese border. Since Nepalese tea growing regions are mainly in the eastern part of the country, they are geographically very close to, and very similar to, Darjeeling.
Not only that, but they both use the same variety of tea plant and started around the same time. When the British brought tea plants to Darjeeling to begin cultivation in that area, some of theose tea plants made their way across the border into Nepal, where they also began to cultivate them.
While tea from Darjeeling was exported, Nepalese tea stayed in the country. Growers grew mainly in isolation, so their methods evolved differently than those of Darjeeling growers. It is this difference in growing and processing methods that account for the slight differences between Darjeeling and Nepalese black teas.
The primary difference is that Nepalese tea is left to oxidize longer, resulting in a darker leaf and brew, with a stronger, more full-bodied flavor.
There are two types of tea: orthodox and crush, tear, curl (CTC). In this article, we are talking about orthodox tea. Like Darjeeling, it is made from the Chinese variety of tea plant and hand or machine rolled. It is also grown at high altitudes in the himalayan mountains.
CTC teas use the Assam variety of tea and are grown in the lowlands. The quality is much lower. Both orthodox and CTC have 4 flushes, but with CTC they are all very similar, so it does not make much of a difference.
For orthodox Nepal black tea, the 4 flushes are:
First flush: from the end of March to the end of April; tender leaves and a light yellowish green brew, with a delicate flavor and subtle aroma; most expensive due to low quantity produced and the delicate flavor
Second flush: from the second week of May to the last week of July; stronger leaves and brew, with a full flavor
Monsoon flush: harvested directly after the second flush, during the monsoon rains (it is also known as "rainy tea"), from the end of July to the end of September; full-bodied, very dark, intense fusion; many prefer the monsoon flush
Autumn flush: from October to November; characterized by musky flavors and tangy aromas, with an amber-colored brew