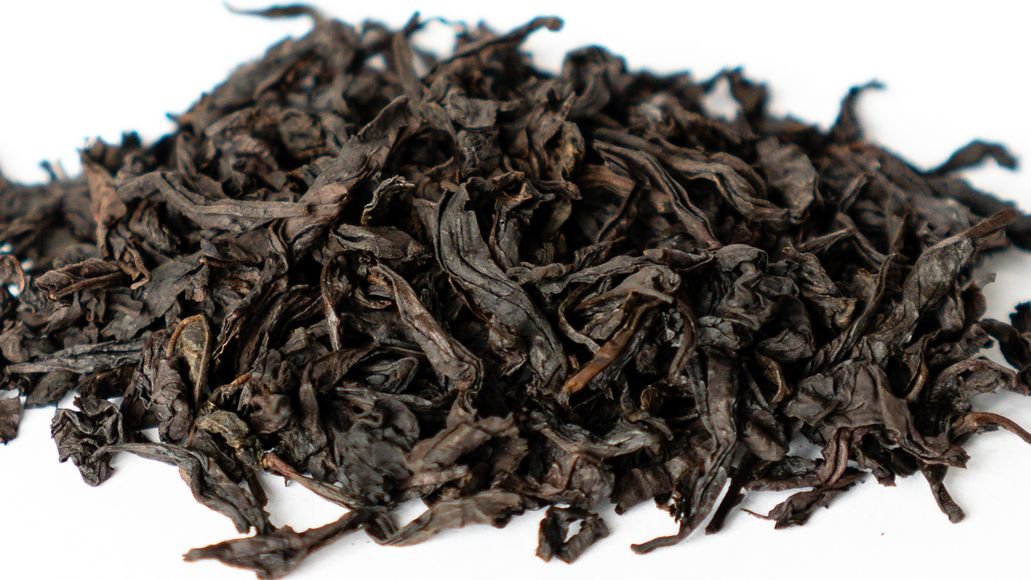 Big Red Robe (Da Hong Pao in Chinese) is one of the most famous and exclusive teas in the world. It is designated both a 'Chinese Famous Tea' and a 'The Four Great Bushes' tea.
It is a long leaf oolong tea with a sweet aroma, a unique woodsy character and fruity muscatel tones. It has a robust taste, but generally no bitterness.
Da Hong Pao is the most expensive tea sold on the global market and is usually reserved for honored guests in China.
Only a few of the original bushes remain and they are highly guarded. These days, most Da Hong Pao on the market is produced from clippings of the original bushes, resulting in similar grades.
Where To Buy Da Hong Pao Tea
This tea can be found in many specialty tea shops or through a number of online vendors. If you are unsure where to begin, you can check out some of my recommendations below.
How To Prepare Big Red Robe Oolong Tea
The preparation instructions given here are for loose leaf teas. For tea bags, you can just follow the instructions given on the box.
The ideal brewing temperature is 90-95ºC (194-205ºF), which is just below the boiling point. You can just boil the water using a simple stove-top kettle and then let it cool for 30 seconds.
If you plan on trying a lot of varieties of tea and/or coffee it might be worth it to invest in a water boiler/warmer (like the Zojirushi water boiler reviewed here)or an electric kettle with a variable temperature setting.
Personally, I recommend this Cuisinart kettle, because it has presets for every type of tea, so you always get the perfect temperature: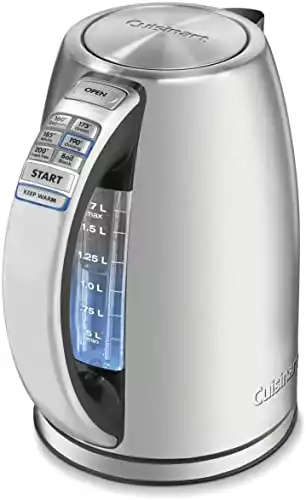 Da Hong Pao Tea is best brewed in a porcelain vessel, like a simple gaiwan or in a traditional yixing, a teapot made from a purple clay.
Brewing Instructions
Fill both the teapot and the cup about halfway with hot water to preheat them. Tilt them a bit so that the water creeps up the side and then rotate them so the insides get wet all the way around. Then pour the water out.
Put 2 teaspoons of tea leaves into the teapot. If using a different vessel, use 2 teaspoons for every 8 oz. (236 ml) of water.
Fill the teapot with 90-95ºC (194-205ºF) water.
Place the lid on the teapot and let the tea steep for 1 minute.
Pour the tea into the teacups and enjoy your tea!
You can get 4-6 infusions out of most varieties. Increase the steeping time 30 seconds to 1 minute for each infusion. How many infusions you do depends entirely on your taste. Experiment.
Use the amounts given in these instructions as a rough guide. If you find the resulting tea too weak, add more tea leaves; if it is too strong, reduce the amount of leaves used. Similarly, try increasing or decreasing the steeping times.
Best Da Hong Pao Teas
Most Convenient
Many people already have an account with Amazon.com so it is probably the easiest place to buy tea online. Their selection of Big Red Robe teas was always severely lacking, but they have finally added some good ones recently. The Da Hong Pao from Tea Canyon is the best of them.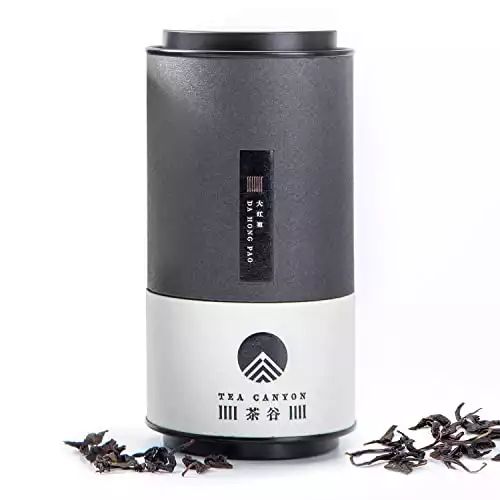 Best Value
The best value I've found is the Organic Da Hong Pao from Teavivre:
This tea has a brisk, thick taste with a long-lasting sweetness and a complex texture. It is not bitter at all and has a fruity, floral aroma.
Low Price
Finally, Teavivre also has a much cheaper Wuyi Rock Big Red Robe Tea, that costs half as much as the one above (the price looks the same, but the amount of tea is double):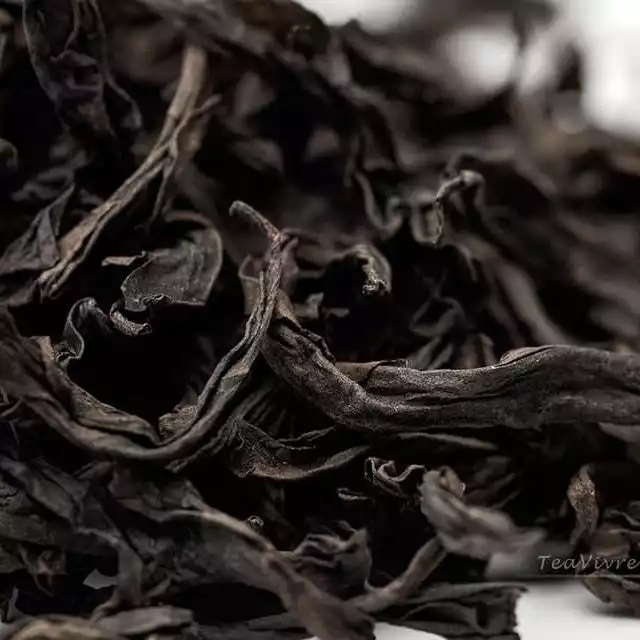 Naturally, the quality is also a bit lower, but if you've never tried Big Red Robe tea before, this might be a more affordable way to sample one of the world's most expensive types of tea.
More Information About Da Hong Pao Oolong Tea
Unlike many teas, Da Hong Pao was not purposely planted. It actually came from wild tea plants that were naturally growing on the cliffs of Wuyi Mountain in Fujian Province, China. 6 of the original trees are still alive today and are growing on Tianxin Rock (more on that below).
Wuyi mountain has unique geographical and climate conditions that give Big Red Robe tea its unique characteristics. There is a large difference in temperatures between daytime and nighttime and the daylight hours are short. The are also has clear water springs that feed the tea bushes.
So why is this tea called big red robe?
According to legend, the mother of an emperor from the Ming Dynasty fell sick and tea from four bushes growing on Wuyi rock cured her. To show his gratitude, the emperor sent red robes to Wuyi to cover those four bushes.
And those 4 bushes still exist today. As mentioned, 6 of the original bushes still exist, but no tea comes from the mother trees anymore. Instead it comes from the purebred or commodity bushes.
3 Types Of Big Red Robe Tea
These are the three types of this oolong tea that are found on the market.
Mother Tree Da Hong Pao
These are the original bushes and only 6 remain today, 3 of which date back to the Song Dynasty. Because there are only six, the tea from these bushes is incredibly rare and the most expensive tea on earth.
It has fetched a price of 208,000 RMB (just over $30,000 USD) at an auction, for an amount of only 20 grams. And since the government decreed in 2007 that no more tea would be picked from these bushes, to ensure they live as long as possible, the price for whatever tea remains will only get higher.
As a result, none of us will ever taste this tea. Luckily, it really doesn't make much a of a difference, because the next type has been proven to taste exactly the same.
Purebred Da Hong Pao
Back in the 1980s, researchers from the Fujian Academy of Agricultural Sciences started taking cuttings from the mother trees to reproduce them asexually. They succeeded.
These new bushes are basically identical to the original ones, even after many generations and in 1988, tea experts judged tea from these "clone" bushes to be equal to tea from the mother trees.
Naturally, this led to an explosion of Big Red Robe production, with over 40,000 acres of land currently being dedicated to purebred production.
The bushes do not grow tall and are basically shrubs that spread out to a crown on top. Their branches are thick and the leaves have a wide oval shape with a shiny green color.
Commodity Da Hong Pao
Because demand for this tea was far higher than even the purebred bushes could provide, the Tea Research Institute of Wuyi Mountain began experimenting with blends. They combined purebred Red Robe with other Wuyi rock teas, like Rou Gui or Shui Xian.
The result was very well received. Consumers loved the color and flavor of this "commodity dahongpao".
Good blends have a mellow flavor and great rich fragrance, but they do not taste strongly like any of the teas included in the blend. That is important.
The big problem when buying Da Hong Pao is that most of the poor quality teas grown on Wuyi mountain are also labeled as this tea, but they are far inferior. It is thus quite difficult to determine whether a tea you buy is a commodity Big Red Robe or just a low-quality tea grown in the same area.