Shui Xian (also written as Shui Hsien) is a Chinese oolong tea. Its name means water sprite, but it is also often referred to as Narcissus.
It brews to a dark brown color and has a peachy-honey taste with a slight mineral-rock flavor. Cheaper varieties have a slightly burnt taste and are commonly found in Chinese restaurants.
Where To Buy Shui Xian Tea
Good quality varieties are not always easy to find; try a specialty tea shop or an online tea vendor. If you are unsure where to begin, you can check out some of my recommendations below.
How To Prepare Shui Hsien Tea
The preparation instructions given here are for loose leaf teas. For tea bags, you can just follow the instructions given on the box.
The ideal brewing temperature is 90-95ºC (194-205ºF), which is just below the boiling point. You can just boil the water using a simple stove-top kettle and then let it cool for 30 seconds.
If you plan on trying a lot of varieties of tea and/or coffee it might be worth it to invest in a water boiler/warmer or an electric kettle with a variable temperature setting.
Personally, I recommend this Cuisinart kettle, because it has presets for every type of tea, so you always get the perfect temperature: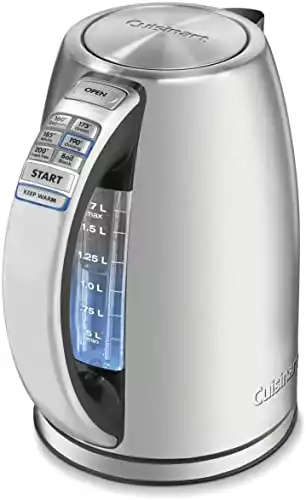 Shui Hsien Tea is best brewed in a porcelain vessel, like a gaiwan or in a traditional yixing, a teapot made from a purple clay.
Brewing Instructions
Fill both the teapot and the cup about halfway with hot water to preheat them. Tilt them a bit so that the water creeps up the side and then rotate them so the insides get wet all the way around. Then pour the water out.
Put 3 teaspoons of tea leaves into the teapot. If using a different vessel, use 3 teaspoons for every 8 oz. (236 ml) of water.
Fill the teapot with 90-95ºC (194-205ºF) water.
Place the lid on the teapot and let the tea steep for 1 minute.
Pour the tea into the teacups and enjoy your tea!
You can get 5-10 infusions out of most varieties. Increase the steeping time 30 seconds or so for each infusion. How many infusions you do depends entirely on your taste. Experiment.
Use the amounts given in these instructions as a rough guide. If you find the resulting tea too weak, add more tea leaves; if it is too strong, reduce the amount of leaves used. Similarly, try increasing or decreasing the steeping times.
The following video shows you how to brew Water Sprite tea leaves. The tea used in the video came from the German Amazon. As of yet, I have not found a great option on the US Amazon, but there are a few decent ones (see recommendation below).
Best Shui Xian Teas
Highest Quality
My favorite Shui Hsien is the Organic Shui Xian from Teavivre. It is a great tea, but it also wins by default, since there are very few good Shui Xian teas available outside Taiwan.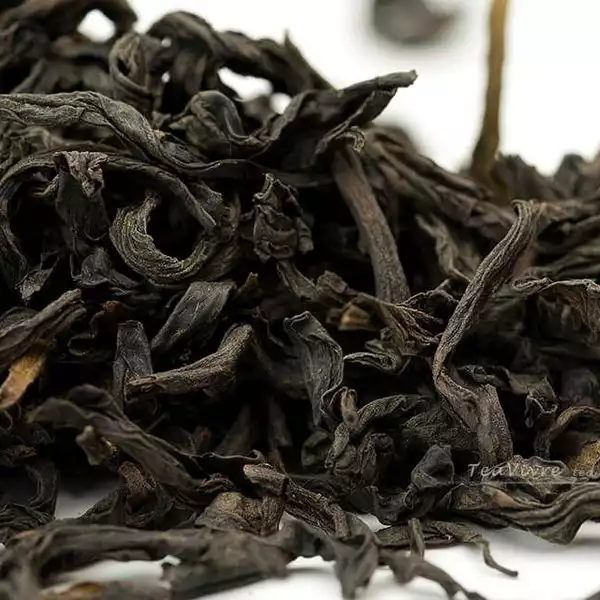 Most Convenient
Amazon is usually the most convenient place to get tea, but they don't have a lot of high quality varieties. For this tea, that is even more true than for most. Even though Shui Xian is quite common in Chinese restaurants, there are only very few options on Amazon and none of them are amazing.
If you prefer to buy from Amazon and want to give one of their teas a try, I recommend this one from Goartea: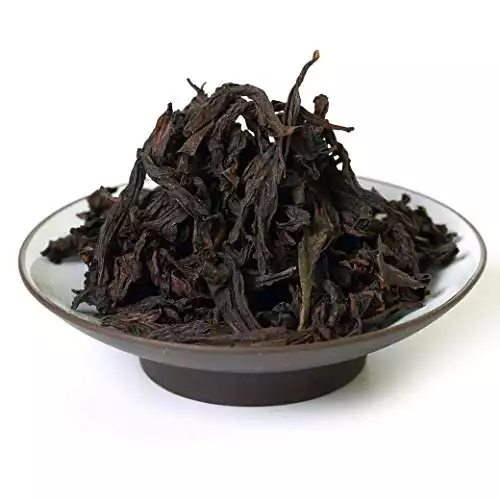 The other two listed above are far better, though.
More Information About Water Sprite Tea
Shui Xian is a Chinese oolong tea grow at 800 meters above seal level in the Wuyi Mountain area of Fujian province, the same location that produces other famous wulongs like Dahongpao (Big Red Robe Tea). But Shui Hsien is darker than other oolong teas from this area and other oolongs in general.
It is made from larger dark green leaves that are 40% to 60% oxidized and more heavily roasted during processing, which is which is what makes it darker. It brews to an orange-brown liquid that has a mellow and delicate flavor and leaves a hint of orchids in your mouth long after your cup is finished.
The name Shui Xian (Shui Hsien is an older way to write the same Mandarin sounds in our alphabet) literally means "water sprite" or "water fairly". It is also sometimes translated as "narcissus" or "sacred lily."
Water fairy tea was first discovered during the Song Dynasty. The story goes that is was found in a cave by Tai Lake. The cave was called Zhu Xian, which means "prayers to the gods." Zhu Xian is similar in pronunciation to Shui Xian, so that became the name of the newly discovered tea bush. Other names like "narcissus" refer to the floral aroma of the tea.
Production Of Water Fairy Tea
Shui Xian tea bushes are famous for producing a lot of leaves. This means they can be picked year round. The large, dark green leaves are picked for this tea and always three of four of them at a time.
After being picked, the leaves are left in the sun to wither, which reduces their moisture content and launches the oxidation process. Then they are put in bamboo baskets and shaken up. This serves to break the cell tissue and further oxidize the leaf. Shui Hsein is oxidized for a relatively long time, until it reaches 40 to 60 percent oxidation.
The leaves are then twisted into the telltale strips that are said to look like frog legs or a dragonfly head (I don't really see either of those, to be honest). Today, most varieties are rolld by machine, but traditionally, this step was performed by hand.
Finally, the leaves are fired and roasted. This finishes their drying. Water sprite leaves are roasted for a long time, which leads to the dark amber color and ads a charcoal flavor and aroma to the leaves.
And that's the end of the production process. While pure Shui Hsien teas are strongly roasted like that, many Shui Xian leaves are not. They are roasted like a normal oolong and then used in blends. In fact, many teas labeled as Da Hong Pao actually contain a good amount of Water Fairy tea leaves.