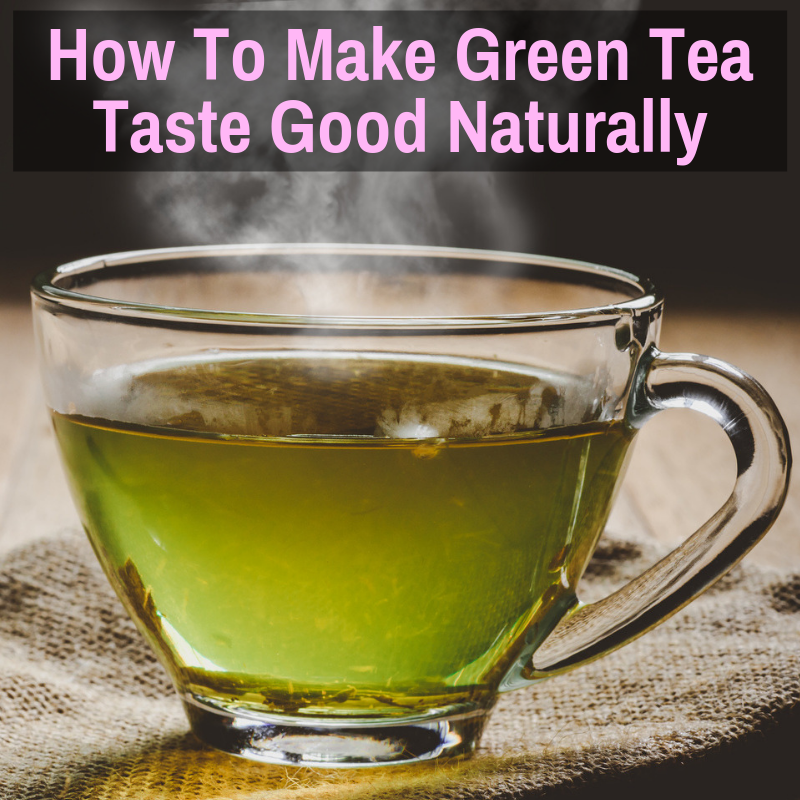 You want to like it.
But you just don't know how to make green tea taste good.
You really want to take advantage of all the health benefits you keep hearing and reading about.
You also want something you can drink that isn't loaded with sugars or other unhealthy additives, but isn't just plain water.
Green tea seems perfect in every way. Except for the flavor.
Sure, you can dump spoonfuls of sugar in your cup, but that pretty much defeats the purpose, doesn't it?
If you're going to turn your green tea into a soda, you might as well just drink actual soda.
So what's the answer?
I'm glad you asked. Because there is one. Several in fact.
Here are some great things to try to make your green tea taste better.
Best Ways To Make Green Tea Taste Better Naturally
I always recommend against sugar or any other sweeteners, because I love how green tea tastes on its own. But that's just me. If you don't enjoy the flavor, adding a sweetener may be your best option.
But before you do that, make sure you are brewing your tea correctly. A lot of times, it turns out that people who don't like the flavor of tea simply have never had a good cup.
Brew Your Green Tea Correctly
I have a whole article on brewing green tea the right way, so I'll just give you a brief summary here. You need to use high quality tea leaves and fresh, pure water that is the correct temperature.
Use Good Loose Tea Leaves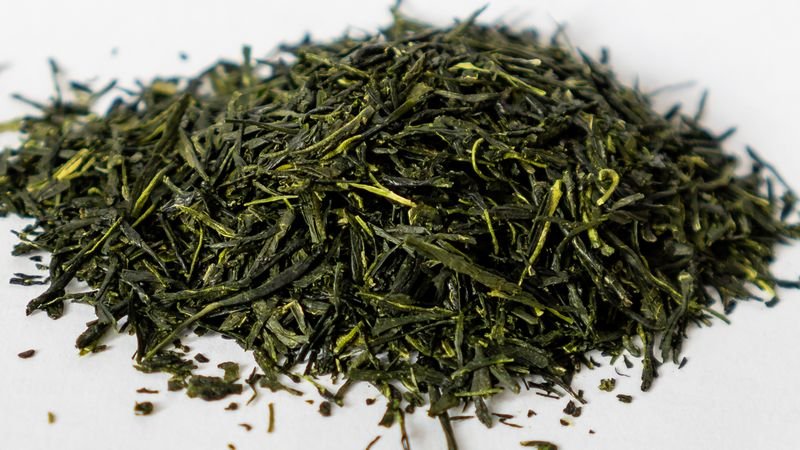 The first key to a good cup of tea is using high quality tea leaves. This generally means no tea bags (though there are a few decent tea bags out there…very few). Use loose leaf tea instead. The difference is incredible.
If you're not sure what to get or where to get it, learn about the best green tea brands in this article.
You also want to make sure the tea leaves are still good and haven't expired. Tea never really goes bad, but it does deteriorate and lose some of its flavor. How long the tea lasts depends on the type and the way you store it.
Use Good Water
If you have great tap water where you live, you may be able to use that, but I always recommend filtering it. Most ground water contains calcium, which reacts with the tannins in tea to form an oily film. Filtered water avoids this problem and removes other impurities as well.
Use The Correct Brewing Temperature
Green tea should be brewed using water that is 80°C (176°F). It should not be boiling. Boiling water will scald the leaves, which makes the tea taste bitter and also destroys many of the nutrients.
The best way to get the water to the correct temperature is to use a thermometer or a kettle or boiler with a variable temperature setting. This water boiler/warmer from Zojirushi is great.
But you can also just boil water and then let it cool down for a minute. Even if the temperature is not exact, just using water that is a bit colder than boiling helps immensely.
You can also just brew the tea cold. This changes the flavor profile completely, making it much sweeter, with no bitterness. There are many other cold green tea benefits as well.
Hopefully those fixes helped. If you were using low quality tea and/or water that was too hot to make your green tea, you should be getting much better results now.
But I know some people just don't like the flavor of green tea, even when it is brewed correctly. For you, it makes sense to use a sweetener.
I highly recommend using a natural sweetener, instead of an artificial one or plain sugar. As a nice bonus, many natural sweeteners are actually healthy themselves, when used in moderation.
Add A Natural Sweetener
Sweetening your tea adds some calories, but if you know how to sweeten green tea the right way, you can limit the additional calories and even enjoy some extra health benefits, like electrolytes or antioxidants.
There's no question that green tea has a ton of health benefits, but when it's paired with the right sweetening agent, you can actually add to them. The key is to avoid any artificial sweeteners. Go natural and, if possible, avoid refined sugar as well.
The following sweeteners enhance flavor and also have additional health benefits.
Honey
When it comes to calorie content, sugar and honey are pretty similar. Just one teaspoon of sugar contains approximately sixteen calories, while a teaspoon of honey contains about twenty.
The addition of honey means you'll up your intake of powerful antioxidants known as flavonoids. These flavonoids can lower your risk of heart disease and can also reduce your cholesterol level. It also contains anti-cancer properties that can hinder the growth of tumors.
Keep in mind that the type of honey you use matters.
Honey you find at your local grocery store is usually processed, which means it will not contain a high level of antioxidants. If you use raw, organic honey, you'll enjoy more of the health benefits that honey has to offer.
Since it's not processed, organic honey retains all of its minerals, vitamins, and antioxidants. This honey is made by bees that live in areas that are free of chemicals and harmful pesticides.
Many people believe that honey is the best natural sweetener for green tea. But you should limit the amount you use to a single teaspoon per serving. Honey tastes much sweeter than sugar, so a little goes a long way.
Stevia
Stevia is a healthy, calorie-free sweetener with a flavor that's similar to licorice. Like honey, a little stevia will go a long way.
This sweetener is derived from the stevia rebaudiana plant, which is found in Paraguay as well as other regions of South America.
While it's available in a refined form, I recommend going with organic, unrefined stevia because it retains its therapeutic properties. It contains medicinal properties including the ability to lower blood sugar levels, reduce blood pressure, boost the immune system, aid in digestion, and improve oral health.
The leaves of the stevia plant are also rich in vitamins C and A, as well as carbs, proteins, potassium, iron, magnesium, calcium, zinc, and many other minerals.
Stevia contains a large number of molecules that are non-toxic and can provide more than thirty times the sweetening power of sugar. It's used all over the world and many studies have shown us that it's one of the safest natural sweeteners in existence
Stevia isn't just a good choice for green tea, it also tastes great in oolong tea, black tea, and white tea varieties.
Coconut Water
There's no question that coconut water can be very refreshing. It's also loaded with electrolytes and antioxidants.
Try putting just a splash of coconut water in your tea, or even use it as the base of your iced tea. It makes for a drink that's incredibly refreshing and hydrating. It also helps improve urinary function.
Enriched with essential nutrients and low in calories, coconut water can be the complementary sweetener your green tea has been missing all these years.
Coconut water is nowhere near as sweet as honey or stevia, so you may want to try it prior to adding it to your tea. I've found that it's the best option for tea drinkers who prefer to use a sweetener with a subtle flavor.
Molasses
Molasses, especially blackstrap molasses, is a great source of iron, potassium, and calcium. Just a single tablespoon of this type of molasses has more iron than a large serving of red meat.
It's also much healthier than most artificial sweeteners. I recommend adding molasses if you're looking for a bolder sweetener. It is not overly sweet and can offer an almost nutty flavor to your tea.
Maple Syrup
The most natural way to sweeten tea is by using organic maple syrup. It contains more minerals than honey and is also lower in calories. It can also keep cancer at bay and prevent heart disease, according to a study conducted at the University of Rhode Island in 2011.
Sugar Alcohols
Sugar alcohols are natural sweeteners that are fermented to make certain sweeteners such as erythritol, sorbitol, and xylitol. These sweeteners contain fewer calories than honey and sugar.
Research has shown that sugar alcohols contain properties that can prevent the development of cavities. If you decide to give one of these sweetening agents a shot, make sure you use only organic sugar alcohols.
Herbs
Sweet herbs can provide a higher level of sweetness than sugar alcohols and coconut water. The following sweet herbs will make a great addition to any pot of green tea.
Lemongrass
Licorice root
Honeybush
Hibiscus flower
Citrus peels
Lemon verbena
Aside from their sweet taste, they can also add therapeutic properties.
Make a Tea Smoothie
If you're not much of a tea drinker, but you still want to enjoy all the health benefits that come with drinking one to three cups of tea a day, then try making a smoothie. The easiest way to do this is with matcha powder. Using green tea powder is much easier than using tea brewed from leaves.
A green tea smoothie can be the pick me up you need in the afternoon, especially if you add all-natural fruit juices, honey, a little organic yogurt, and coconut water.
You can enjoy a green tea smoothie in the morning, or as a great, nutrient-dense afternoon refresher. If a smoothie isn't your thing, then go for a cup of iced tea. You can add a little mint and honey, crushed ice, and enjoy a much different, sweeter take on traditional iced tea.
Make Bubble Tea
If you have milk, a sweetener and tapioca balls, you can also make the ultra popular bubble tea. Also known as boba tea, it has the same caffeine as regular tea, but usually a ton of sugar. If you make it yourself, you can skip the sugar, if you like.
Making Green Tea Taste Good: Related Questions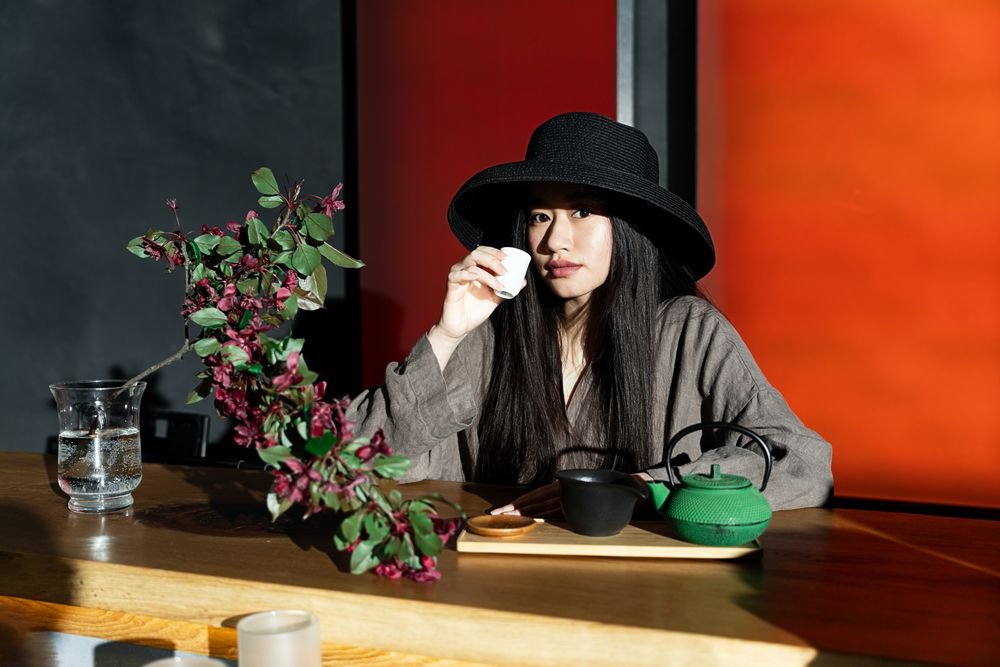 How Do You Make Tea Taste Better?
If you're an avid coffee drinker and tea isn't your thing, then you may have a harder time finding the right tea to fill that coffee gap. But tea has many health benefits that coffee doesn't and it won't cause many of the same side effects that coffee does, such as the jitters, upset stomach, or headaches.
If you want to try a tea that's packed with flavor learn how to make iced tea with loose leaves, or you can enjoy a hot cup of tea with organic honey and lemon on those cold winter days.
Tea is a drink that really allows you to experiment with different flavors and sweeteners, so don't be afraid to try something new.
Can Tea Improve Heart Health?
Yes. Studies have shown that green tea may reduce the risk of stroke and heart attack. One study found that there is almost a twenty percent reduction in the risk of heart attack, with a thirty-five percent reduced risk of stroke among people who drank one to four cups of green tea a day.
This data is pretty impressive. While more research is needed to fully understand the health benefits associated with tea consumption, one thing is clear, many of these teas can offer a wider range of health benefits compared to coffee.
How To Make Green Tea Taste Good: Final Thoughts
How best to make green tea taste good depends on how sweet or mild you prefer your tea. Coconut water and sweet herbs offer a more low key amount of sweetness, while honey, sugar and sugar alcohols will satisfy even the sweetest of sweet tooths.
Whichever additive you choose, always use it in moderation. Make sure you stick to the same quantity of sweeteners a day to maintain your balanced diet.
If you like more than eight teaspoons of sugar per day, then opt for an artificial sweetener instead and limit your intake to the same number of teaspoons at the most.
Of course, if you can find a way to make the tea taste better to you without using a sweetener, that is obviously much better. For example, you can try mixing green tea with normal tea (aka black tea).
You could also simply try some different types of green tea. Each has a unique flavor profile. If you are specifically looking to improve the flavor of matcha, we have an article on how to make matcha taste good.