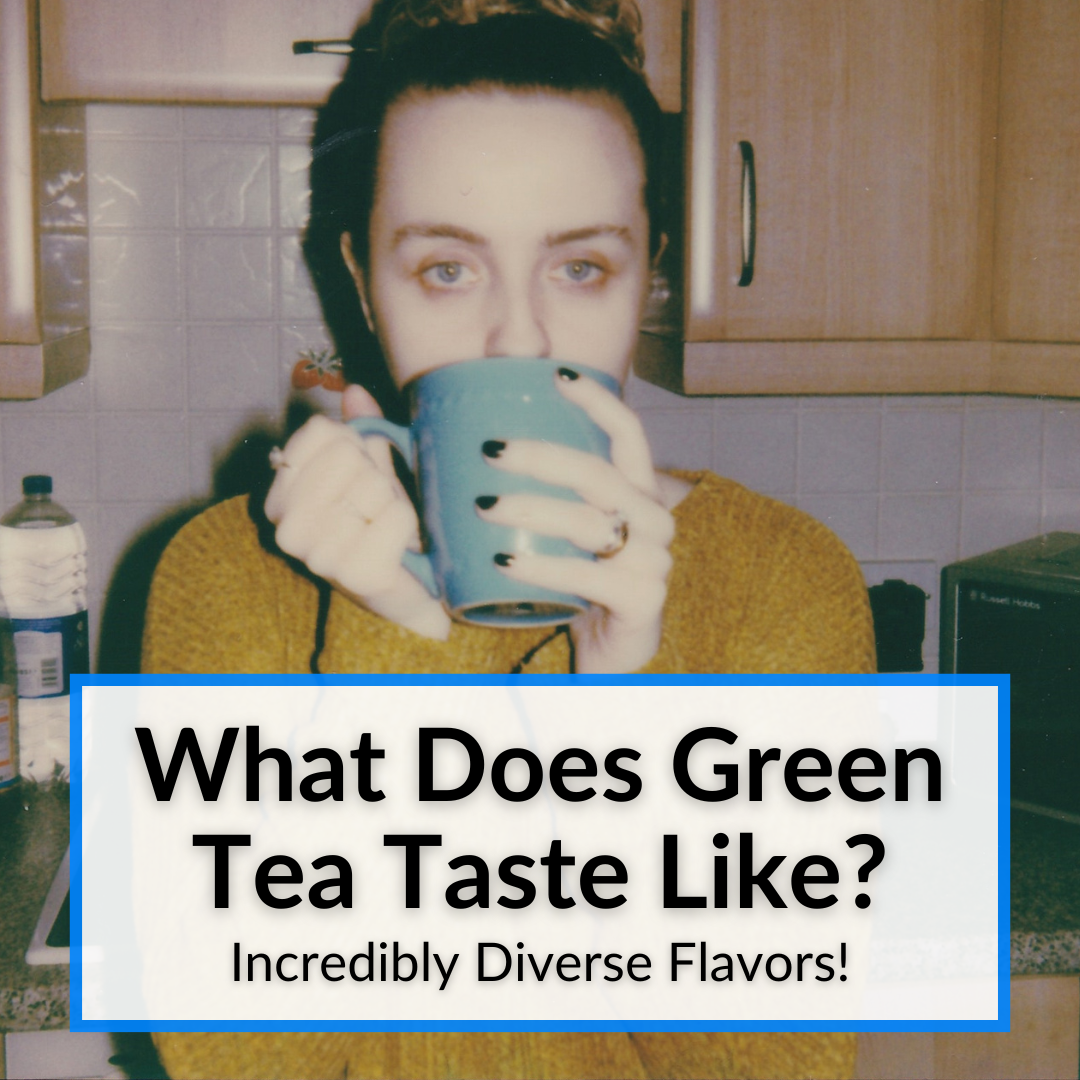 "What does green tea taste like?" is a hard question to answer.
There are so many different varieties of green tea.
And they all have different flavor profiles.
But there are a few things they have in common.
We'll cover those below. We'll also get into the unique flavors of various popular types of green tea.
Keep reading to learn everything you need to know about the flavor profile of green tea. We will even touch on ways to improve the taste, if you find you don't especially like the way yours tastes.
What Does Green Tea Taste Like?
Green tea can have different flavor profiles. Most people describe green tea's flavor as grassy, herbaceous, nutty, earthy, vegetal, or bitter-sweet. Some green teas have floral or fruity (melon-like or citrusy) flavor profiles.
High-quality green tea tends to have a toasty and robust flavor with a refreshing and clean umami. In short: when it comes to green tea, there is something for every tea lover.
Green Tea Flavor Profiles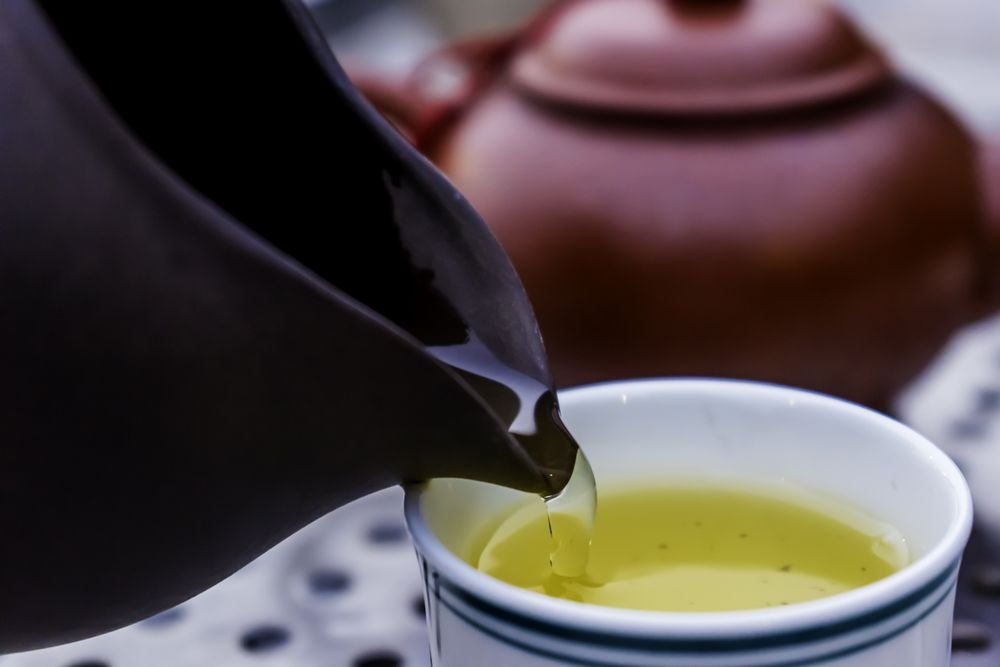 Green tea is celebrated for its diverse flavor profiles, ranging from delicate to grassy to nutty to vegetal. Several factors influence green tea's taste, mainly how it is cultivated, harvested, and processed.
The region where the green tea is grown can also influence its taste. Green tea's flavor also depends on how you prepare it. Here are some common flavor profiles found in green tea.
Refreshing And Clean
High-quality green teas have one defining characteristic as far as their flavors are concerned: you can described them all as refreshing and clean. This is due to the lack of heavy oxidation, which imparts a light mouthfeel and a crisp, invigorating experience.
Grassy
High-quality green teas have a fresh, grassy taste. The grassy taste might be subtle or pronounced, depending on where and how the tea is cultivated and processed. For example, Longjing green tea from China is known for its sweet and mellow grassy taste.
Vegetal
Sencha and gyokuro green teas from Japan are known for their vegetal taste. These teas literally evoke the flavor of steamed vegetables. High-quality sencha green tea from Japan is often described as having a refreshing and savory vegetable-like flavor. See my article comparing sencha and matcha for more.
Nutty
Hojicha green tea from Japan and Mao Feng green tea from China are known for their nutty flavor profiles. They evoke the taste of roasted or caramelized almonds and chestnuts.
Floral
Varieties like jasmine green tea have a delicate, sweet, and floral flavor. These aromatic green teas are scented with jasmine blossoms. This adds an elegant dimension to the classic grassy flavor of green tea. The fragrant and subtle floral tea is ideal for pairing with spicy meals to cleanse the palate.
Sweet And Fruity
Some green teas are naturally sweet with fruity undertones. For example, Dragonwell (Longjing) tea from China is known for its chestnut-like, sweet flavor. Similarly, some sencha teas from Japan are known for their melon-like and citrusy flavors.
Seaweed
Many green teas, like the Fukamuchi Sencha tea from the coastal areas of Japan, have a distinct seaweed or oceanic taste. Tea connoisseurs love their bold umami.
Herbaceous
Matcha green tea from Japan has a distinct herbaceous flavor. Similarly, Biluochun green tea from China is known for its herby, leafy, grassy, and astringent flavor.
How Do You Make Green Tea Taste Nicer?
To fully enjoy the flavor profile of green tea, you should follow the right brewing techniques. I have an entire article on brewing tea correctly, but here are the highlights you need to know.
Pay Attention To Water Quality
Always use non-carbonated mineral water to make your green tea. Avoid heavily chlorinated water, because chlorine can impact the beverage's delicate taste. Distilled water is also not a great choice, because it can make your green tea taste flat.
Use The Right Tools And Equipment
Steep your green tea in a ceramic, glass, or metal teapot, or tea cup with a strainer. The strainer should allow the leaves to fully expand in the hot water. Avoid using fine mesh strainers, because they tend to restrict the tea leaves' movement.
You can see my recommendations for the best teapots (I prefer glass ones) here, mugs with strainers here, strainers on their own here, and travel mugs with strainers here.
Pay Attention To The Tea To Water Ratio
Use one teaspoon of loose green tea per 8 ounces (240 ml) of water. If using a green tea bag, use one bag per 8 ounces of water. Adjust the quantity as per the desired strength.
Use The Right Water Temperature
Steeping your green tea in boiling water will result in a bitter and astringent taste. You should brew green tea at a slightly lower temperature. The ideal water temperature for brewing green tea is between 160° and 185° F (70° to 85° C).
The actual best temp depends on the type of tea. The package should have brewing instructions. I like using an electric kettle with a variable temperature setting, or a water boiler/warmer like this one from Zojirushi. I personally use this one these days: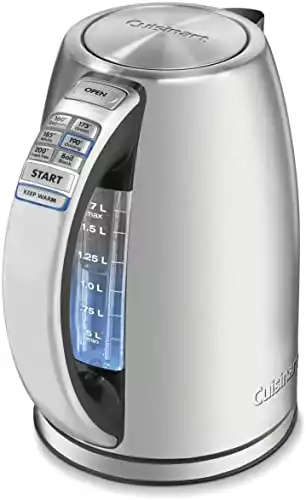 Avoid Over-Steeping
To avoid bitterness and over-extraction of the tea's enzymes, avoid steeping the green tea for longer than 3 minutes. The ideal steeping time is between 1 and 3 minutes. You can adjust the steeping time based on your taste preferences and the type of tea you use.
Add Honey Or Lemon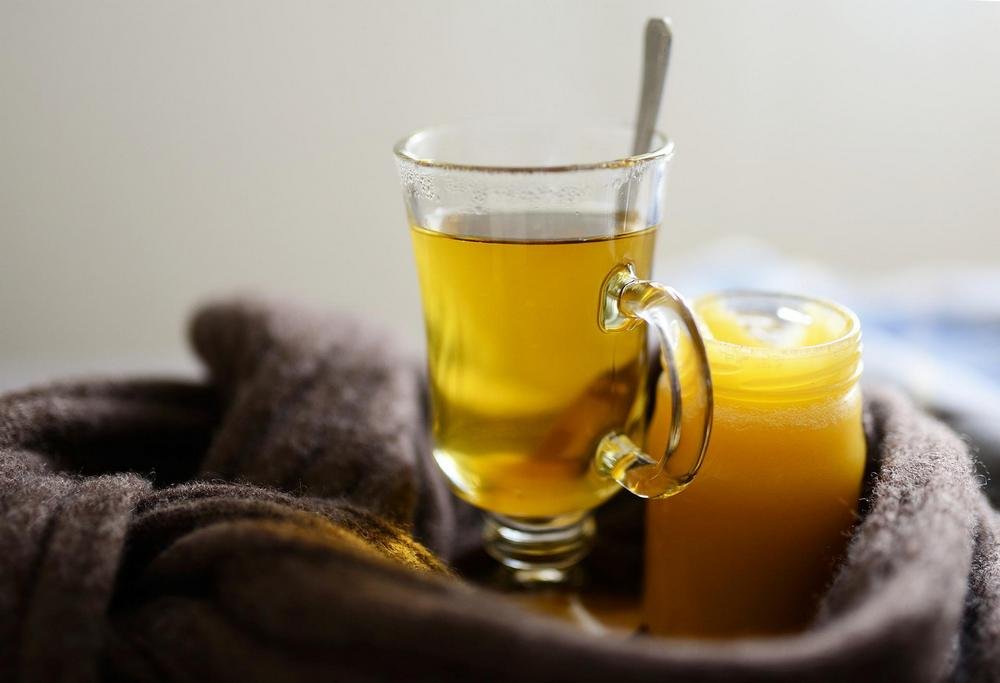 Green teas are best enjoyed without any milk or sweeteners. You can, however, add a dash of honey and lemon juice to enhance the tea's flavor and reduce its bitterness. My article on improving the flavor of green tea naturally has a lot more suggestions for people who simply don't enjoy how green tea tastes.
What Does Green Tea Smell Like?
High-quality green tea has a fresh and clean scent. It is also vibrant, emerald green, or light green in color (depending on the aging process). Fresh green tea will give a clear scent after brewing due to its high levels of vitamin C and polyphenols.
Green tea leaves should ideally contain less than 6% water content. This means that you should be able to easily crumble the dry leaves of the tea.
Higher water content tends to destroy vitamin C and polyphenols, making the tea smell stale. Moisture in the green tea might also make it moldy.
Good-quality green tea is mildly fragrant and smells fresh and pure. If you pour hot water on it and smell the air, you should smell a fresh, grassy, earthy, chestnut, caramel, or sweet aroma.
What Does Green Tea Taste Like With Milk?
The best type of green tea to drink with milk is matcha. Matcha green tea with milk has a delicious, sweet, rich, and creamy flavor. Milk also reduces matcha's grassy and bitter taste.
Avoid using plain green tea with milk. The milk could curdle in the hot tea and overpower its delicate taste. In general, plain green tea's flavor profile is a lot more suitable for pairing with lemon, honey, ginger, or mint than with milk.
If you insist on adding milk to your green tea, please use matcha green tea. Whisk a bit of matcha powder with hot water and add steamed or frothed milk to it. Sweeten the latte with a dash of honey, agave, or maple syrup, if you like it a bit sweeter.
How Does Green Tea Taste: Final Thoughts
It is impossible to give a single answer to the question: what does green tea taste like? That's because the various varieties of green tea all have different flavor profiles. It's the reason you may see very different descriptions of the green tea flavor profile.
However, they do have some things in common and we covered those flavors above. We also dug into the differing flavors of various popular types of green tea. Finally, we gave you some tips to make your green tea taste better.