Can tea really go bad?
Yes and no.
It won't spoil like meat or most other foods. At worst it can grow mold, but that is rare.
Most of the time, the tea leaves just dry out over time. This impacts the flavor.
We'll cover this in more detail below.
First, let's tackle the main question and learn how to tell if tea is bad. It turns out the answer is surprisingly simple.
How To Tell If Tea Is Bad
In short, your senses will alert you as to whether your tea has gone bad. The leaves' natural oils will have evaporated and it won't be as flavorful as before. But you can still drink it.
If the leaves look moldy, it has an unpleasant aroma, and it tastes a little off, you should probably throw it out.
While that's the quick and easy way to decide if you've left your tea for too long, there are some important tidbits of information to be aware of when you purchase tea.
But before we move on, I want to mention cloudy tea. If your cup is a bit cloudy, that does not mean the tea is bad. It's completely unrelated. Read Why is my tea cloudy for more.
Can Tea Leaves Actually Go Bad?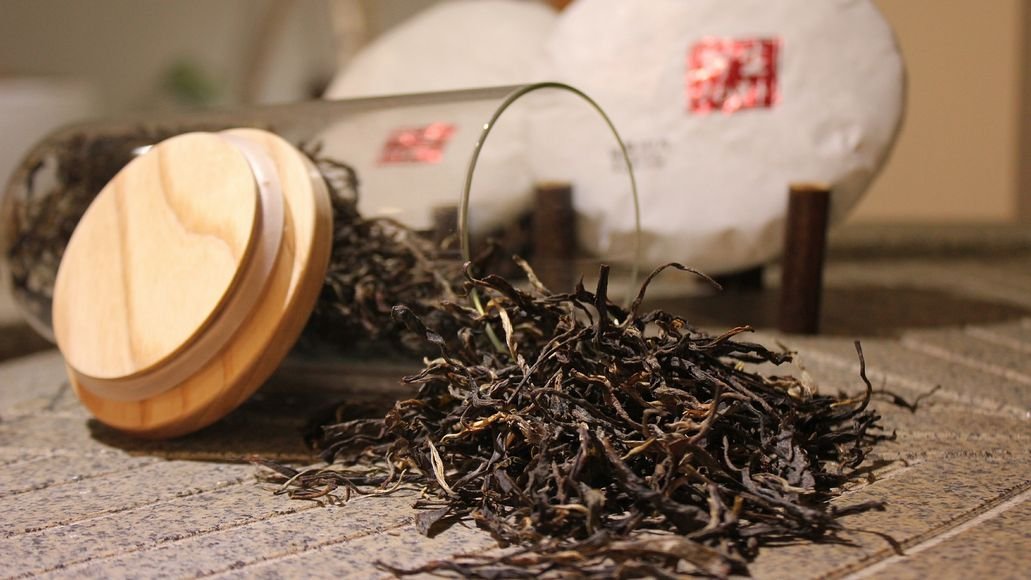 That best by date on the tea gives you an indication of how long the tea will remain potent and flavorful. It does not mean the tea is undrinkable after that day.
There are quite possibly a million different flavors of tea out there. If you're like me, you're buying 3 or 4 small containers of them at a time in the hopes of finding your next favorite.
The problem with this is that it's easy to forget about one or two of those containers if you give it a shot and you're not crazy about the taste. But if you store it correctly, those tea leaves can last a long time.
How To Store Tea
It's best to store the tea in a cool, dark, dry place such as a pantry. But not everyone has a pantry, so the cabinet is the more common option.
That's fine, as long as you keep the tea cool and dry. And sealed in an airtight container.
Air speeds up the aging process and leaves your tea susceptible to drying out quicker and losing its natural flavor-enhancing oils.
If you've purchased loose tea leaves that came in a tin or other container, you want to make sure it seals properly.
If it came in a bag or container that does not seal shut, I the best way to store loose leaf tea is to transfer the leaves to a sealable container. They will last much longer that way.
Tea bags generally last longer, but that mainly because the tea inside is lower quality and already dried out and mostly flavorless.
And again, it's important to note that tea doesn't usually become unsafe to drink. Rather, the expiration date refers to the flavor of the tea deteriorating, rather than the tea being dangerous to consume.
Tea really only gets rancid if it's near water. So if you haven't stored your tea well, humidity and moisture may get to it and break down the leaves, causing mold.
In that case, you should obviously throw that tea out immediately.
How Long Before It Loses Its Flavor?
The answer depends on the type and quality of the tea. In general, the shelf life of a tea before it starts to lose its flavor is 6-12 months.
You can get up to three years out of some black teas if they're stored well, but the taste may not "pop" after this long.
Black tea, the most popular type of tea in the west, lasts longer, because it is fully oxidized. Less oxidized teas don't last as long. Teas that aren't oxidized at all, like green and white, start deteriorating in 6 months or so.
There is one exception.
Pu-erh actually gets better with age, similar to the way wine ages. That's because this tea is made from leaves that are left to ferment after it has already fully oxidized.
Of course quality plays a role, too. Don't expect a cheap tea brand, no matter the flavor, to be a home run in the taste department for very long.
For much more on this, read How Long Do Tea Leaves Last?
Why Does My Tea Taste So Bitter If It Isn't Spoiled?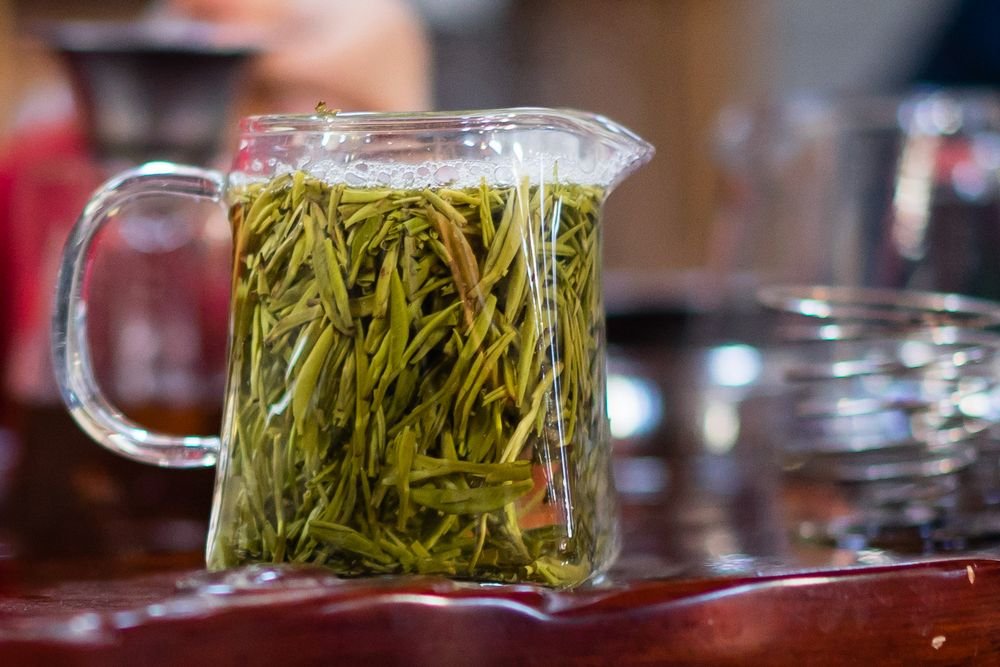 If you're drinking loose leaf tea, bitterness is likely the result of brewing the leaves too long, or at too high a temperature. Read our article on how to correctly brew loose leaf tea for help.
If you're brewing tea bags, the temperature doesn't usually matter, though it would still be better to use lower temps for green and white teas.
With tea bags, bitterness is usually the result of overbrewing. Or it can come from squeezing the bags.
Fun fact: you really shouldn't squeeze your teabags!
Why?
I once had a few tea packets that I found in the back of my cabinet during spring cleaning. I decided that since my throat was sore, I'd use two of those bags to make a nice cup of tea to soothe my throat and relieve some of the congestion I was feeling.
Once the tea was finished boiling, I poured it into a mug. Before tossing the bags, I squeezed them both into my cup to get every last bit of flavor out of them. Makes sense, right?
Wrong!
That was one of the most bitter cups of tea I've ever tasted! The tea bags were less than a year old, so I didn't think they could spoil so quickly.
They didn't smell bad, there was no mold, and they were inside a sealed tin. It seemed clear that I brewed them wrong. Specifically, it must have been the squeezing.
Sure enough, after some research I knew that was exactly the problem.
Long story short, tea contains tannic acid. Some of that seeps into your tea, which is fine. It's actually good for you. But it tastes bitter, so if you get too much of it, your tea tastes bad.
There is a high concentration of tannic acid inside the tea bag among the leaves. When you give the bag a good squeeze, you release a boatload of the tannic acid into your cup.
The result is a super bitter and acidic cup of tea. Not good!
Before you decide that your tea has gone bad, make sure excess tannic acid isn't the reason for the bitterness. It almost always is.
Swapping Out Old Tea
Apart from excess moisture, the other easy way to tell if your tea is bad is to just taste it. That will tell you if it's still any good.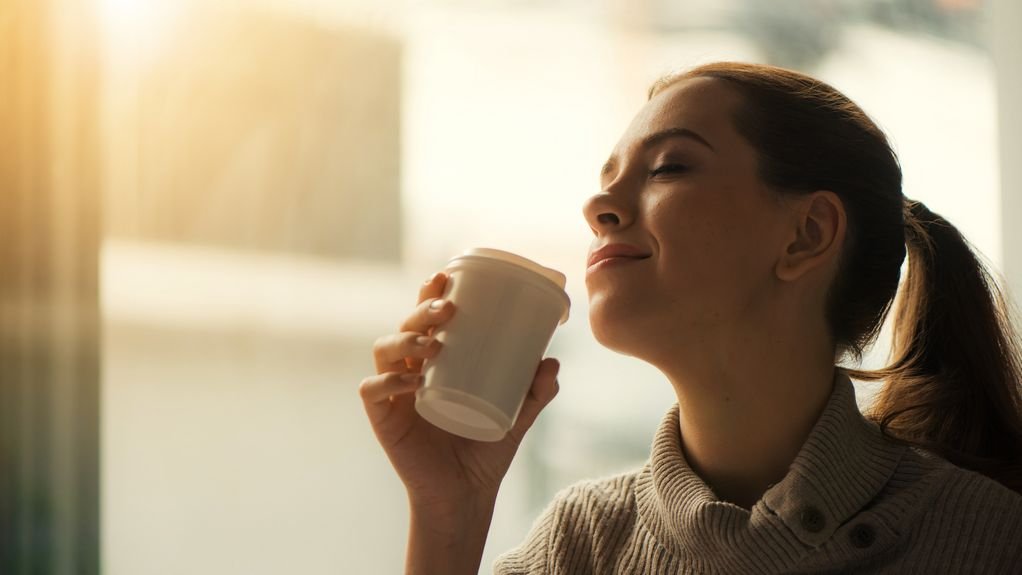 Don't worry about suffering ill effects. Drinking bad tea won't harm you. It just tastes bad. You could even keep drinking it, if you don't want to throw out the leaves.
But who wants to drink terrible tea?
Another option is to resort to various tricks to try to make your tea taste better. You can add sweeteners or you could mix it with another type of tea. You could also make a popular drink, like bubble tea. Read "Does Bubble Tea Have Caffeine?" for more.
Some people do this anyway. They drink green tea for health reasons, but don't really like the taste. Their solution is to mix a few green tea leaves into some black tea.
But the best thing you can do is keep your tea from going bad in the first place. And that means storing it properly: in a cool, dry, dark place in an airtight container, safe from moisture.
So go and check your teas to make sure everything is sealed up and away from moisture. And while you're checking on them, go ahead and brew yourself a nice cup while you're at it!
Related Questions
Here are some answers to a few other common questions I get regarding what should be done about old tea leaves and bags.
What Can You Do With Expired Tea Bags?
If you find that your tea is expired and you're looking to reuse the bags, here are a few suggestions:
Reduce dark circles under your eyes
Freshen up your carpet
Start a fire (yes, you can actually start a fire with tea bags!)
Hydrate dry skin
Soothe a mild sunburn
Dissolve grease
Use on wounds to soothe infection or inflammation
You'll need to do a little research to understand how you can use the bags, but these are some popular and somewhat unusual uses for used or old teabags. Our article on reusing old tea bags has all the answers.
Can Expired Tea Make You Sick?
What happens if you drink expired tea? Will it make you ill? Expired tea likely won't make you sick. It just won't taste as good. At worst, you may end up with a sour taste in your mouth or an upset stomach.
Can You Smoke Old Tea, Instead Of Drinking It?
Yes, you actually can smoke tea. What happens if you smoke tea?
Well, it has similar effects to drinking it, except with a much more intense caffeine rush. But smoking anything is bad for your lungs and throat. Tea is no exception.
Telling If Tea Is Bad: Final Thoughts
The easiest way to tell if your tea is bad is simply to taste it. If it doesn't taste right, or even if it doesn't taste good, don't hesitate to toss it. That said, you can also safely keep drinking it, if you prefer not to waste it.