Let me guess.
You throw your tea bags away. Most do. But maybe you shouldn't
Most types are not 100% biodegradable. But even when they are, more trash is never great for the environment.
Luckily, you don't have to add to the landfill.
I bet you didn't know that there are tons of creative ways to reuse your used tea bags; ways that benefit your home, your skin, and much more. Plus you help the environment.
Read on to discover a list of 27 things you can do with used tea bags to enhance your life and contribute to a cleaner, greener world.
Why Reuse Tea Bags?
Before we get into our list of 27 ways to reuse tea bags, you might be wondering why you should even bother. After all, aren't most tea bags recyclable? Well, unless you make your own tea bags, that's only partially true.
Once you've made a cup or kettle of tea, you probably toss your tea bag in the trash, or maybe into the recycling bin. But did you know that only part of the average tea bag is made from biodegradable paper? The rest is often made from harmful plastic.
The original commercially produced tea bag was made of a fine gauze cloth, but manufacturers eventually moved toward using cheaper paper and small amounts of plastic to help with mass-production. The plastic is generally used to seal the tea bag shut. It might not be a huge amount, but it will sit in the environment for an eternity.
So don't add to our environmental issues, if you don't have to. Keeping your teabags and reusing them could be the perfect solution. Take a look at the list below and see if any of these uses appeal to you.
What To Do With Used Tea Bags
From home projects to first aid and more, there are actually plenty of ways you can reuse an old tea bag. Here are some ideas and examples you to consider, if you want to get the most out of your old tea bags before they go into the trash.
Home
Refresh your wood floors and furniture
Tea can actually give new life to dull hardwood floors and wood furniture, by enhancing their shine. Steep two used tea bags in a pint of warm water, then take the mixture and buff your wood with a soft microfiber cloth. The gentle coloring will enhance the richness of the wood and give it a new, fresh shine.
Make glass cleaner
Brew a few used tea bags and allow the mixture to cool. Put it in a spray bottle and use it to clean glass or loosen dirt and grime from surfaces. This is not only a great way to reuse your old tea bags, but it'll also help you save money on cleaning products.
Keep pests away
Hang a few used tea bags in your pantry and inside kitchen cabinets. Sprinkle the tea bags with peppermint oil to help ward off nasty pests and insects that may be lurking in your kitchen. You can also use peppermint tea bags to keep mice and rats away.
Give your fridge a fresh smell
Tea can actually absorb odors, so place some used tea bags in the back of your refrigerator. The tea bags will keep your fridge smelling fresh. Replace them every month to keep everything smelling great.
Repurpose tea into potpourri
You can use tea to mix with your favorite potpourri. Simply remove the used, dried tea leaves from the bag and add them to the rest of your potpourri for a unique scent. You can also drizzle essential oil onto old tea bags and use them as a sachet to hang in your closet or place in dresser drawers.
Uses for old tea bags in the garden: fertilize your plants
Give your plants some added nutrients by recycling used tea leaves and using them as a fertilizer. Green tea is especially rich in nitrogen, which is a vital nutrient for plants.
And there are more uses for old tea bags in the garden. You can also mix them into your garden soil to keep pests away and give your fruit, veggies, and flowers some additional nutrients, so they grow healthy and strong.
Are tea bags compostable? Some are, but most are not. Read the packaging carefully to make sure there are no harmful materials, before composting tea bags. And even if yours are not biodegradable, the tea leaves are. You can always add those to your compost heap and toss the bag, string, etc.
Soak those dishes
Tea contains a compound called tannic acid, which can break down grease on dirty dishes. Soak your dishes in a sink filled with water and some used tea bags to make scrubbing stubborn stuck-on food and grease a lot easier.
Food
Make a marinade
Boil a few used tea bags to make a homemade marinade. You can also open the tea bags and rub the tea leaves directly onto meat for a delicious dry rub.
Leave your meat in the fridge overnight, then remove the dried tea leaves to create a uniquely flavored dish. Mix your dry rub or marinade with spices and other flavorings and let the meat marinate for a bold flavor.
Enhance rice and pasta dishes
Put some used bags of jasmine tea in your rice cooker while steaming rice. This will give your dish a delicious jasmine rice flavor. You can also do this with pasta by putting the jasmine tea bags in the boiling water while you cook the noodles.
Give your tea a boost
If you prefer stronger-tasting tea, mix some of your old tea bags in with a new brew. Green and red tea varieties tend to be more flavorful, while white tea might not give your tea as much of a strong flavor, particularly after it's been brewed once before.
Protect your cookware
Protect your beloved pots and pans with used black tea bags. The tannins in black tea can prevent metal from corroding or rusting. Rub a damp, used tea bag onto your cookware after you wash it to keep it looking as good as new.
Create a tea-inspired dessert
Matcha and chai tea are both delicious and have a subtly sweet flavor. Look for recipes where you can infuse these teas into your next dessert for a unique take on your favorite classic sweets.
Beauty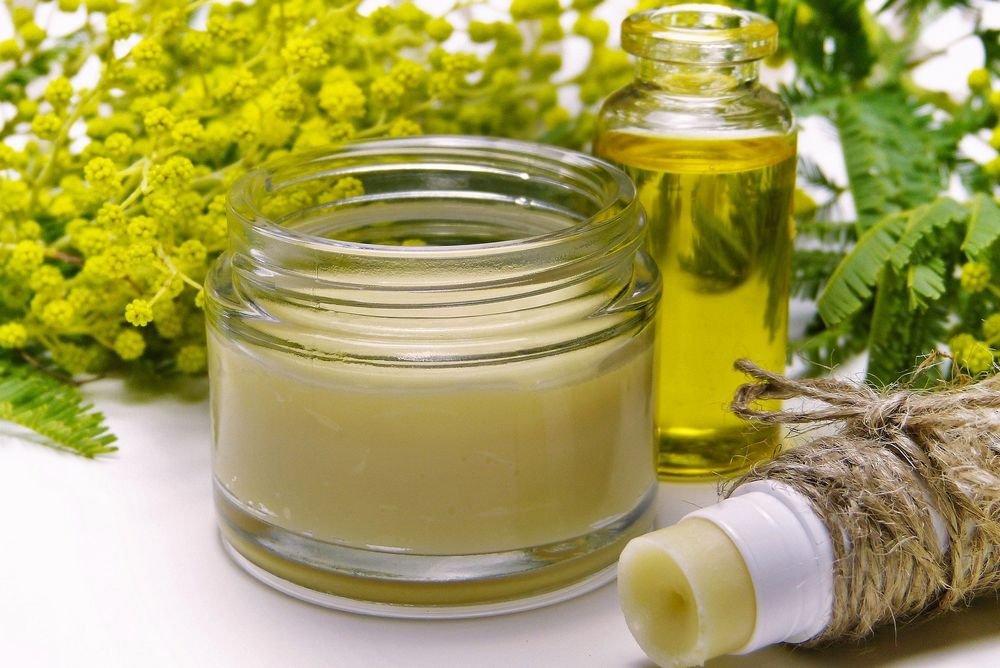 Used tea bags for eyes: reduce puffy eyes and dark circles
Once you're done brewing your tea, place a warm tea bag under each eye. The tea will reduce puffiness and help to eliminate unsightly dark circles.
Put your used tea bags for eyes in the fridge for a few hours, then hold them under your eyes for a cool, refreshing spa treatment. Caffeine in tea shrinks blood cells around the eyes to make you look refreshed and awake.
Used tea bags for face: a homemade facial treatment
Tea has anti-aging and anti-inflammatory benefits. Used tea bags for face care can reduce acne inflammation or help reverse the signs of sun damage. You can even use a tea bag for drawing out infection.
A warm tea bag pressed on your skin will reduce the size and redness of acne, and it's also great for helping your skin look younger. Green tea used tea bags for acne are especially beneficial since green tea is rich in antioxidants. You can also make a face mask from green tea.
Add tea to your bath
Enjoy a good soak by placing one to three tea bags in a hot bath. The tea will make your skin feel soft, and soothing teas like chamomile can also help you feel more relaxed as you soak your cares away.
Make a DIY facial steam
Place a tea bag in a bowl of hot water. Lean over the bowl for about five to 10 minutes to help open your pores. This facial steam can also tone and hydrate your skin thanks to the antioxidants in the tea.
Hydrate your hair
Brew a few old tea bags and allow the mixture to cool. Pour the mixture onto your hair before showering and let it sit for about 10 minutes. Once you're done, shampoo and condition your hair and enjoy smooth, healthy, and hydrated locks.
Deodorize your hands
Dealing with smelly foods like onion and garlic can leave your hands stinky. Use some warm, previously brewed tea bags to scrub your hands. The tea will help to remove those nasty scents for fresh, clean-smelling hands.
Make a foot soak
Soak your feet in a mixture of used tea bags and warm water. This DIY foot soak will neutralize odors, nourish your skin, and soften calluses for smoother, softer feet.
Get rid of bad breath
Brew some old tea bags and use the brew to make a breath-freshening homemade mouthwash. Swish the brew around in your mouth after brushing your teeth to get rid of pesky bad breath. Peppermint tea and green tea blends are the best choices for this self-care trick.
You can even use a black, green or peppermint tea bag for toothache pain.
Other Tea Bag Hacks
Bug bite relief
Soothe itchy, irritated skin with tea bags. Simply place a cooled tea bag directly onto the area of an insect bite to help quell itching and keep inflammation at bay.
Use tea as a fire starter
Take some dried tea bags and dip them in melted candle wax, then place them on tin foil and let them harden. This quick DIY hack makes a perfect mini fire starter you can use for camping trips and backyard fire pits.
Used tea bags for skin: soothe your sunburn
Tea can help to soothe irritated, sunburnt skin. Boil a pot of black tea, then dip a soft rag into the brew and dab it on your sunburn.
The tannic acid and theobromine in black tea remove the heat, and the catechins in the tea repair sun damage and promote healing to reduce annoying, peeling skin.
You can even use a tea bag to stop bleeding, by applying it to a cut or other wound. Of course, it only works on small wounds. You should always get larger wounds checked by a doctor.
You can also use tea bags for fever blisters. They can be surprisingly effective in reducing the severity and longevity of cold sores.
Give your pooch's paws relief
Salt used to melt snow can wreak havoc on your dog's paws. To give your pup some soothing relief, hold a moist tea bag onto his paw pads twice a day for one minute each time.
The healing properties of the tea leaves should help to soothe and regenerate his skin. You can also use chamomile tea to soothe your dog's itchy skin, but be sure to check with your veterinarian if you're not sure about the cause of the rash.
Get crafty
You can use old tea bags to dye paper and fabric in a variety of unique colors. Steep a few used tea bags and use the water to dye your paper or fabric a beautiful antique sepia tone. You can also use weak tea to dye cloth in a variety of hues including soft brown, pale green, or orange.
Used tea bags in shoes: freshen up your footwear
Place some used tea bags in shoes to fight odors. First, put them in an old sock. Tie the end of the sock, then place it into your shoes to keep footwear (and your closet) smelling fresh.
That is one method, but there are actually several others you ca use, too. We have an article on how to get rid of shoe odor with tea bags.
Reduce cat litter smells
Put some used, dried tea leaves into your cat's litter. The tea will deodorize the litter. It's also antimicrobial so your cat's litter will be safe to use and odor-free.
What To Do With Expired Unused Tea Bags
Another reason you might throw out tea bags is if they expire. This is even more wasteful, since you haven't even used them to make tea. Never fear, you can actually do any of the above with expired tea bags as well, even if they are unused. In fact, that will only enhance the benefits.
Reusing Old Tea Bags: Final Thoughts
As you can see, there are plenty of ways you can reuse those old tea bags at home. Whether you want to enjoy a spa day or freshen up your home, tea has a variety of beneficial properties that make this beverage unique.
Consider trying some of these tea bag hacks yourself to discover the many benefits that tea provides. Not only will you help the environment, but you'll also save money and discover new ways to clean, enhance your life, and elevate your beauty routine.
You can use any of these on expired tea bags, too. They don't ever go bad, but they do lose flavor. Read "How Long Do Tea Leaves Last?" for more.