Do you have a serious infection?
Then see a doctor!
This is a site about tea. Nothing on here constitutes any type of medical advice.
But if you have a small infection that you weren't going to see a doctor for anyway (it's probably better you do, though), then it makes sense to look for easy home remedies.
And nothing is easier than simply slapping a tea bag on your wound, right?
But do tea bags actually work for drawing out infections, or is this just a waste of a perfectly good bag?
Keep reading to learn everything you need to know about this surprising home remedy.
Do Tea Bags Work For Drawing Out Infection?
Yes, teabags can draw out infections. It does work. They can also work well for things like cold sores. However, there are some tricks to it that make it more effective. Keep reading.
How Tea Bags Draw Out Infections
It works is by coupling the tannins present in the tea leaves with the warmth of the damp tea bag. The basic idea is to use the teabag as kind of a hot or warm compress directly against the skin.
The tannins present in the tea have well known antibacterial properties. When they seep into the skin with the help of moisture from the bag, they help neutralize the infection.
The warmth of the teabag aids in the draining of an infection because heat against an irritated part of the body causes the area to push out excess moisture or gas.
You can also use tea bags for tooth pain from a tooth infection or other dental issues that cause a toothache. Now you know how it works and why. Let's get more into how exactly to do this for a few different kinds of infections or skin issues.
How To Use Teabags For Bleeding Or Infected Cuts On The Skin
The tannins come into play in this situation as well. In addition to being antibacterial, tannins are also homeostatic, which means they help blood to coagulate.
Tannins are an astringent, which means they cause tissues like blood vessels or veins to constrict or even shrink. This tissue shrinking helps to close a cut and to stop bleeding.
When to Use This Technique
This technique will speed up the healing of a cut and the formation of a scab on a new wound. On an established wound that has become infected, this process will help to draw out the infection and promote the release of puss. The puss is a major reason for the pain.
Prepare The Teabags
If you have a cut that is still bleeding, or has stopped bleeding and has become infected, here is how to help it with some teabags.
Take a couple teabags and dip them in extremely hot water for about 30 seconds. You want to fully submerge the bags but not so long that the leaves inside shed all their compounds into the water.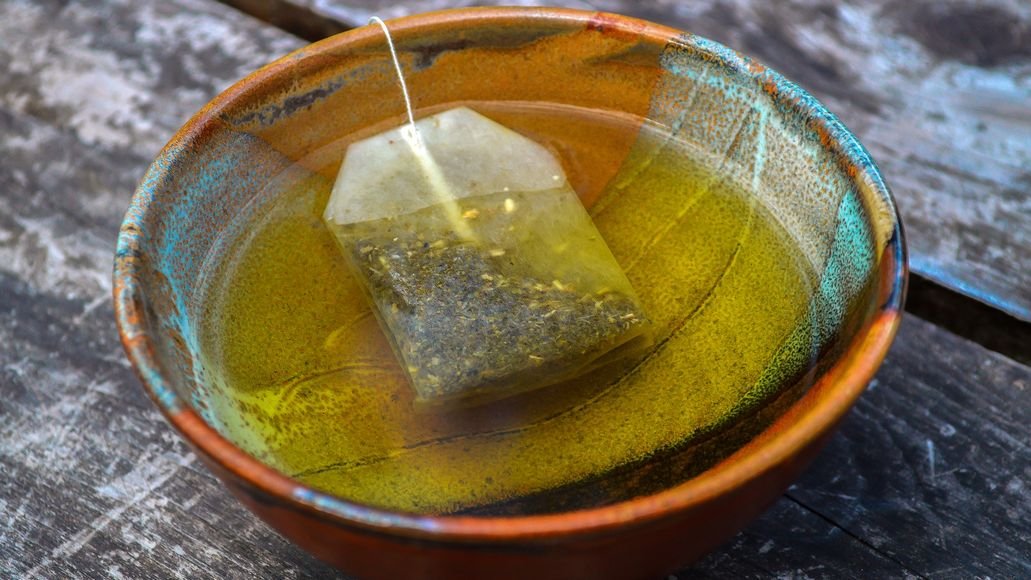 Place Them On Your Skin
Once the teabags are nice and hot and wet, you can set them on a paper towel for about 30 more seconds so they cool down enough that they will not burn your skin. After about 30 seconds take the teabags and place them directly on your cut and apply gentle pressure.
Secure The Teabags
If you have medical tape or some other kind of bandage, it is best to wrap the area and secure it with the bandage or medical tape. This makes it easier for you to do other things while the teabags are working.
Leave the bandage and teabags in place for a minimum of one hour, but up to 3 hours, if you can. After a few hours it is time to get new teabags, since the old ones have probably already been used up.
How To Use Teabags For An Infected Eye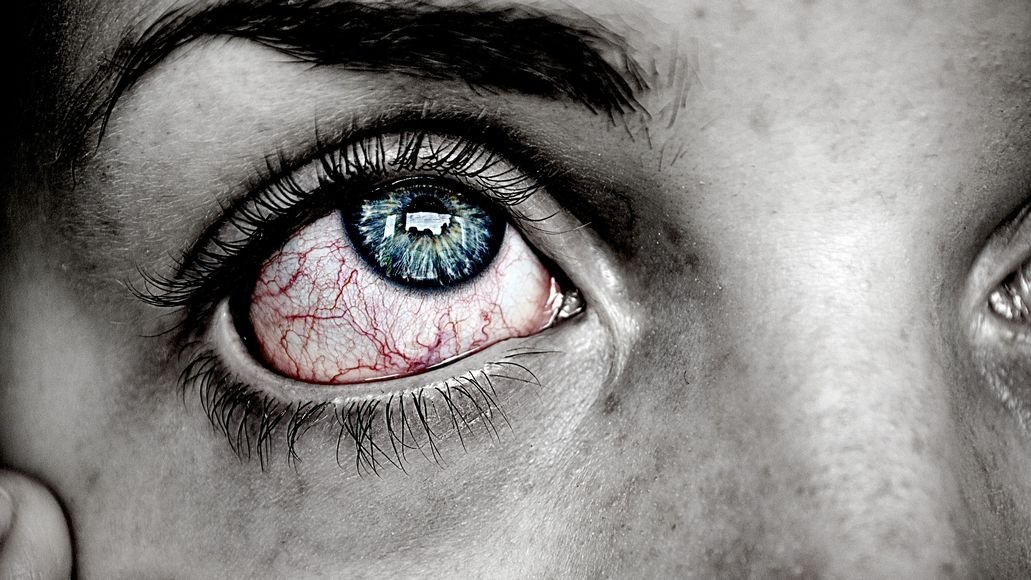 Before I get into this topic, it should be stated that any issues with the eyes should be reported to a qualified medical professional since the eyes are complicated, and especially important organs. If you have a minor eye irritation or infection and are not going to the doctor, here is what you can do.
Preparation
Take a teabag and place it hot water for about 30 seconds, just long enough for it to be fully saturated with the water.
Once the teabag is saturated with water and nice and hot, remove it from the water and set it aside to cool for another 30 seconds or so. If it is extremely hot, let it cool until it is warm but not hot to the touch.
Apply The Bag
Place the warm bag on your closed eye and lay back with your head resting on a pillow or leaning back in a recliner. You can press on the bag gently if it feels good.
If pressure on the bag adds some pain, it is OK to just leave the bag resting on your eyelid with no pressure.
The warmth of the bag and the moisture of the tea inside are enough to facilitate the transfer of the tannins from the teabag to your skin and to your eye.
You can use more than one teabag if you like. Just make sure you are using the surface area of each teabag to your advantage, so spread them out to cover the entire eye.
How Long To Leave It
Leave the bag there for as long as you like, until you start to feel it get very cold and need a break.
I usually have a threshold of 30 minutes or so of having a teabag on my eye, before I need to open it and take a break. You may have a longer threshold. If so, that is great. Longer is better.
Just as in the previous example, once your first bag becomes cold and starts to dry out, you can replace with a new one. Simply repeat the process from the start.
What Kind Of Tea Is Best?
There are a few different opinions on this topic, In general, there seems to be fairly widespread agreement that black tea seems to be the most effective for drawing out infections.
You want a good strong tea with lots of tannins, which are the active ingredient, so to speak, in this remedy. Black tea is just that.
Green tea will also do a satisfactory job for this situation, but black tea has more tannins and is just overall a stronger tea in general.
Chamomile is a popular herbal tea that is commonly used to help skin look younger and tighter. Many people use the method described above with chamomile tea to help the skin around the eye look younger and tighter. This works because of the constricting effect of the tannins!
As for the brand of tea: it really doesn't matter. Any brand of tea bags will do fine. You could even make your own tea bags.
Tea Bag For Drawing Out Infection: Final Thoughts
If you have a serious injury, you should always seek professional medical attention. Nothing on this site constitutes any type of medical advice.
But it can't hurt to try out teabags, as long as you also seek real medical advice for any serious issue. And most tea bags really aren't that great for drinking (loose leaf teas just taste so much better), this is probably a better use for tea bags. This goes doubly for tea bags that are not biodegradable or compostable anyway.