Whenever someone asks me this question, I always wonder why.
Do you just like to smoke random things and you're wondering if tea could be one of them?
Did you hear that some people smoke tea and you're wondering if it's true (and if you're missing out)?
Are you looking for another way to get the health benefits of tea, apart from drinking or eating it?
If you have a minute, would you mind letting me know in the comments below? I really am curious.
Whatever the reason, I do want to make sure I answer your question and give you any other info you might need. Keep reading.
Can You Smoke Tea? And What Happens?
Smoking tea has a similar effect to drinking it, only the effects are felt much faster due to the quick absorption of chemicals into the lungs.
Smoking anything including tea, can have serious health risks, and should be avoided.
Do People Really Smoke Tea?
Yes, they do! Green tea cigarettes have been popular in parts of Asia for years.
In Vietnam, for example, it is quite common to see people smoking green tea in a hand rolled cigarette that looks like a joint. There are people that smoke tea just like some people smoke cigarettes.
This is not a smart thing to do, but that never stopped anyone from doing anything before!
There are some people that swear smoking tea is healthy for you and advocate that it makes them feel more relaxed and better in general.
That's probably true.
However, drinking tea has the exact same effect and it does not come with the damage done to your throat and lungs any time you inhale any type of smoke.
Why smoke it, when you can drink it?
What Does it Feel Like to Smoke Tea? Do You Get High?
Some people say smoking tea makes them feel more relaxed. Others say they get a little caffeine rush, much like when they drink it, only more intense and quicker.
It can also make you feel a little lightheaded. That's because you are inhaling carbon monoxide. But this is not the same feeling as being high.
It is not a pleasurable feeling to be lightheaded from lack of oxygen. If you have ever smoked a cigarette as a nonsmoker and felt that odd dizzy feeling afterward, you know what it feels like to smoke tea. It may also leave you with a sore throat.
Smoking Tea Caffeine Boost
The caffeine boost from smoking tea is another story altogether. People that smoke tea regularly report that the caffeine rush they get from it is one of the best reasons to smoke tea.
Because you do not have to wait for your body to digest the liquid tea, smoking it gives you an almost immediate effect. You feel it instantly.
You will have to decide if a fast caffeine rush is worth destroying your lungs. For me, the answer is an easy no.
Is Smoking Tea Safe?
And this is why it is a no. Smoking tea is not safe. There are no scientific studies proving that smoking tea is safe for your body. But smoking anything will always do damage to your lungs and throat.
That said, there are unsubstantiated claims that smoking green tea is a good way to help you kick the cigarette habit.
Is Smoking Tea More Dangerous Than Cigarettes?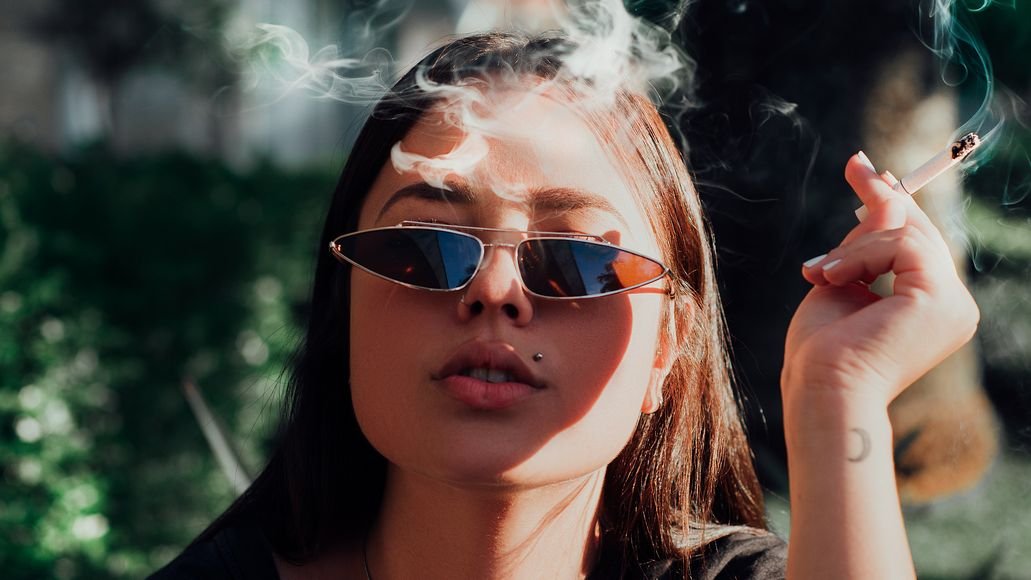 There are no nefarious effects from smoking tea that are any more dangerous than smoking cigarettes.
As we all know by now, smoking cigarettes can cause cancer and it destroys your cardiovascular system, among many other extremely unsavory consequences.
Knowing how dangerous smoking cigarettes is, you can be sure that smoking tea is not any worse. But there is no reason to believe it is any better either!
Using Tea To Quit Cigarettes
There are people that claim to have used smoking tea to successfully stop smoking tobacco. This seems silly to me when you could just use the nicotine patch or lozenges to stop smoking.
Why would you subject your poor lungs to more burning air and chemicals when that is the whole reason you are quitting smoking to begin with?
Nonetheless there are people that do this against the advice of their doctors and all known logic.
What Kind Of Tea Is The Best To Smoke?
The best tea to smoke is none. However, if you are going to smoke tea for some reason, green tea is widely regarded as the best kind of tea to smoke.
Because of its health benefits, people naturally reach for green tea when considering which kind to smoke.
There are people that smoke black tea, and all kinds of herbal teas as well, but green tea is by far the most popular and widely smoked kind of tea.
Smoking green tea regularly is not that uncommon in many parts of the world, especially in Asia, as mentioned earlier.
Can You Smoke Tea With Weed?
This is something that some people do to change the flavor or enhance the high of the weed they are smoking.
I am not sure why anyone would want to do this considering how much money it costs for fancy high quality weed in today's dispensaries.
Still, there are a small number of pot smokers that will buy loose leaf tea and roll it up with their joints to enhance the flavor and smoking experience. It takes all kinds of people to make the world go round, I suppose.
Can You Purchase Tea Cigarettes?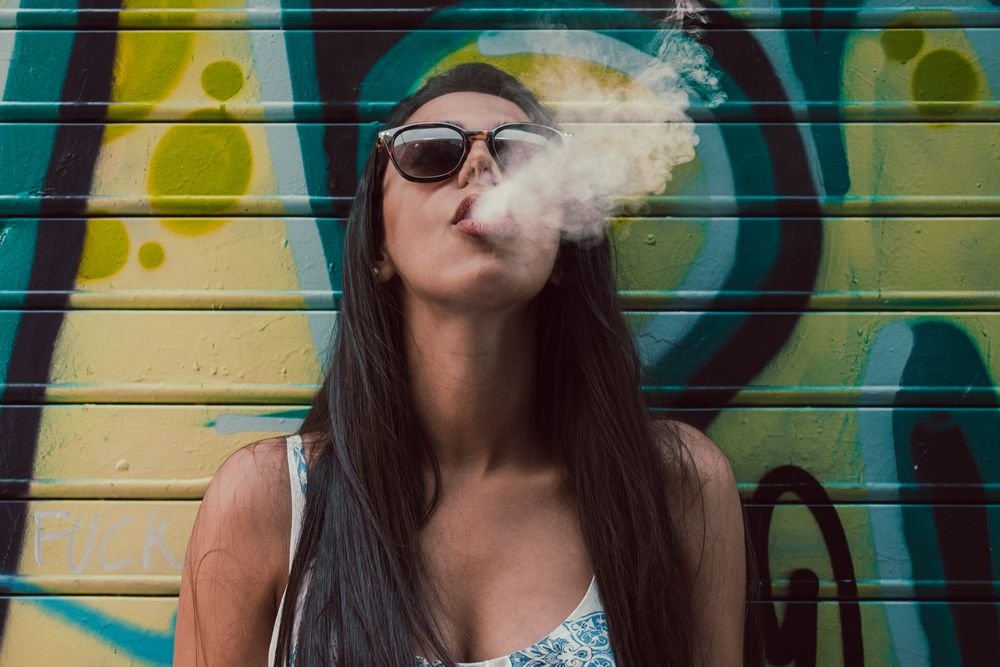 Yes, there are many kinds of green tea cigarettes available on the market. You can buy them online or in physical brick and mortar shops.
There is enough of a demand for these things that there are plenty of manufacturers out there producing them to fill the market need.
Do Tea Cigarettes Have Nicotine?
Green tea cigarettes do not contain nicotine like real cigarettes, and they are not regulated by the FDA,. You must be incredibly careful purchasing them, since you have no way of knowing what is really in them.
It may be safer to smoke real cigarettes just for the fact that they are required to disclose all the ingredients and they are heavily regulated.
I say this in jest, of course. It is not safer to smoke cigarettes. They are known to cause cancer, but at least the industry is heavily regulated.
With regulation comes disclosures and a little more peace of mind. Regulation can not make a dangerous product safe, but at least you will know what you are getting.
You may find lots of these green tea cigarette makers claim that their product is great for helping you quit smoking. There is not a single study to confirm this claim so be careful what you believe.
Bottom line: because it is not a heavily regulated industry, you won't always be aware of what you are about to smoke. That is dangerous.
Is Smoking Tea Legal?
Yes. There are no laws against smoking tea. Of course, it is also legal to drink an entire bottle of whiskey in one sitting. And that can kill you.
I think you get the point here. Just because it is legal and other people do it, that does not mean it is a good idea to smoke tea.
Smoking Tea: Final Thoughts
There is one benefit to smoking tea, instead of drinking it. You get a faster, and thus also stronger, caffeine rush. And that is obviously not a benefit for everyone, but only for those who want that rush.
And actually, there is a second benefit. When you smoke you tea, you don't have to pee as much as when you drink it. Drinking tea makes you pee. Drinking tea makes you poop, too, but smoking it won't change that.
Either way, the potential damage smoking anything does to your throat and lungs makes it absolutely not worth it. I suppose if you already smoke tobacco, adding a few tea cigarettes to the mix won't make much of a difference.
But if you don't smoke tobacco and you're thinking about smoking tea for the health benefits, don't. Just drink a nice hot cup instead, like we have been doing for thousands of years, and get the health benefits the easy way!