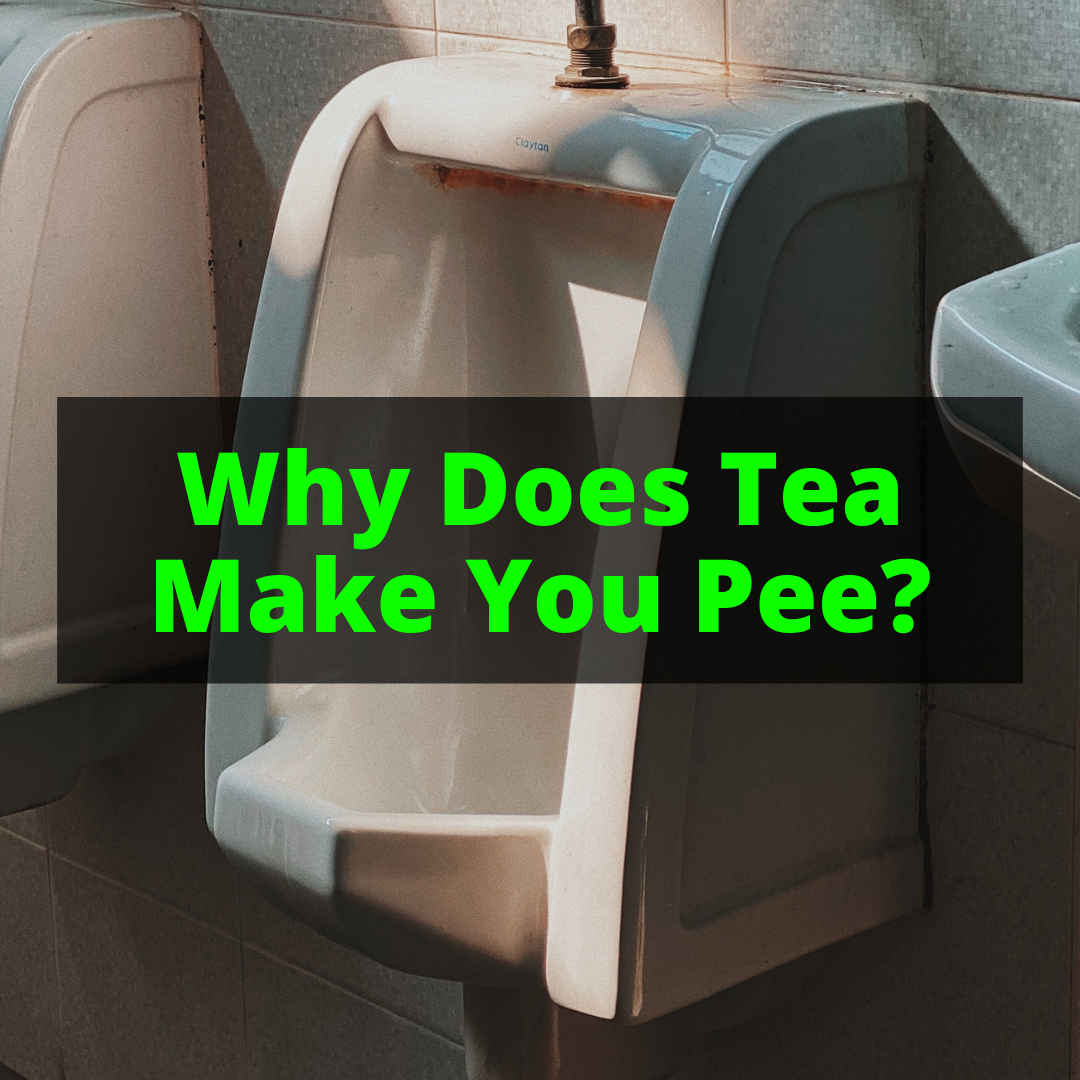 I've always had a fast metabolism and a small bladder.
That means a lot of trips to the bathroom.
A single beer could send me to the restroom several time, in 20 minute intervals.
And the same thing happens with tea.
It does not make you pee as much as alcohol, but it definitely makes you pee more than other drinks
It's not just your imagination.
But what is it about tea that makes you have to urinate more often? Keep reading to find out.
Why Does Tea Make You Pee?
Drinking tea has a diuretic effect on the body and the bladder. This is because all tea (from the tea plant, not herbal teas) contains some caffeine.
The caffeine is the primary reason tea makes you urinate. Can tea dehydrate you as a result of the caffeine's diuretic effect? No, because tea is primarily water, so you still take in far more water than you expel. And the fact that tea is a liquid also contributes to it making you pee.
All Liquid Makes You Pee
The first and most obvious reason you urinate more frequently when drinking tea is because tea is a liquid. When you consume liquid, it fills your bladder.
When your bladder gets full, it needs to be emptied. It sends a signal to your brain letting it know it needs to be emptied and this causes you to feel the need to go pee.
Drinking any liquid will make you pee more often. The only time this is not true is when you are sweating profusely and the moisture from your drink and your body is evaporating out of your pores before it gets the chance to fill up your bladder.
In the military, they take infrequent urination as a sign of dehydration. You should do the same. If you are drinking tea and you don't need to urinate, you are probably dehydrated from sweating all the liquid out.
Tea Is A Natural Diuretic
The caffeine in tea is the main culprit for excess peeing. Caffeine is a well known diuretic that makes you want to pee a lot.
The way it works is complicated,. It is a series of causes and effects taking place in the body that results in you needing to pee.
I am not the world's smartest scientist, but I will attempt to explain how it works.
How Caffeine Triggers Urination
You drink tea which contains caffeine
Caffeine sends electrical signals to your pituitary gland
Your pituitary gland stops the production of the ADH hormone
This causes your kidneys to stop soaking up water
Because your kidneys are not soaking up water it needs to go out another way
Your bladder absorbs it and needs to push it out
You go pee!
Which Teas Make You Pee The Most?
The teas with the most caffeine are the ones that are going to make you pee the most and the fastest.
Matcha Tea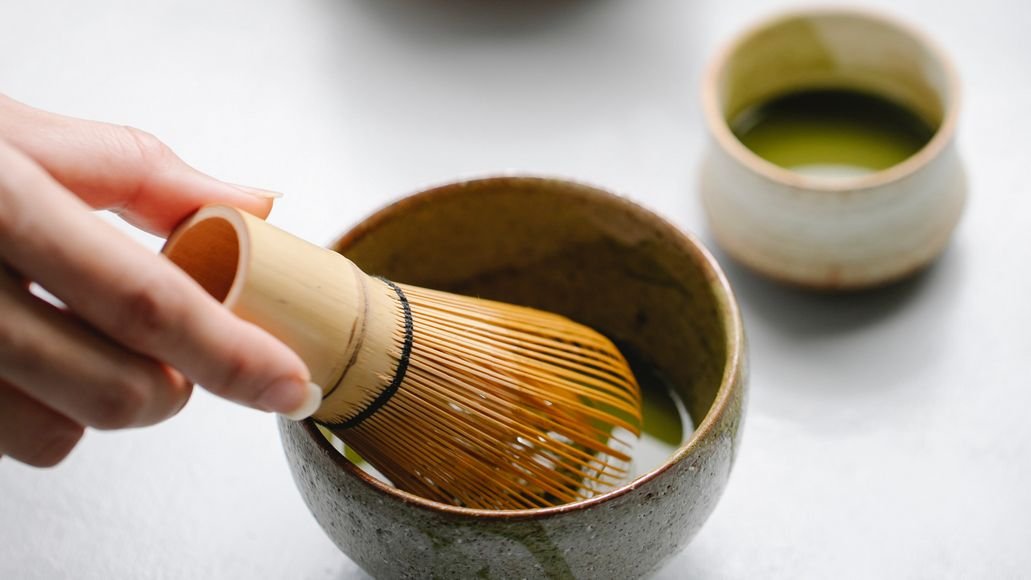 Matcha is a powdered green tea long popular in Japan. In recent years, it has gained a very loyal and passionate following in other countries as well.
The caffeine content in a cup of tea always varies, depending on how it is brewed. But matcha has the highest amount of caffeine among teas. This is due to the way matcha is processes, brewed and drunk.
When matcha is made, the leaves are ground into a powder and the powder is used to make the tea by mixing with water. Compare this to other teas, where the leaves are infused in water and then removed.
When you drink a bowl of matcha (yes, it is usually drunk from bowls, not cups) you are actually consuming the tea leaves themselves.
Since you are consuming the leaves, not just the brewed essence, you get all of the nutrients in the leaves, not just what enters the water. Caffeine is one of those nutrients.
Matcha is completely different from other teas and much stronger. It is very tasty as well! After consuming a few bowls of matcha tea you are going to be alert (but not wired, like with coffee). And you'll be looking for the nearest bathroom, almost guaranteed!
Black Tea / Earl Gray
Black teas tend to have more caffeine in the cup than other types of tea, but the leaves themselves don't necessarily have more caffeine.
The amount of caffeine in tea does not have anything to do with the type, but depends on other factors, like the age of the leaves, the growing conditions, etc.
The reason cup of black tea usually has more caffeine that a cup of any other type is that black tea usually gets brewed longer.
If you brewed white tea for the same length of time, you would end up with far more caffeine in your cup, since white tea leaves generally have a very high caffeine content (because they are young).
Naturally, since black tea has a lot of caffeine, it will make you pee a lot. More than most other types, apart from matcha.
Pu-erh Tea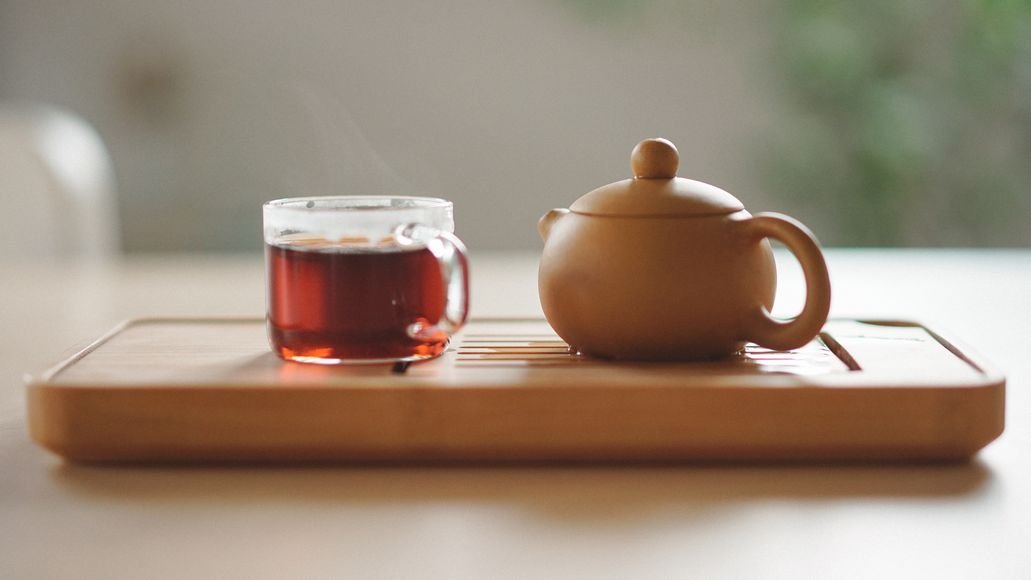 This is a unique tea that originally comes from the Yunnan province in China. Pu-erh is a post-fermented tea. This means that the leaves are first full oxidized and then left to ferment further.
As a result pu'er tea usually gets steeped for even longer than black tea, which naturally results in a lot of caffeine in the cup. For another tea with a unique flavor, check out oolong. Our post comparing oolong vs pu-erh has more.
Pu'er is typically sold in little compressed discs, but it can also be found in bags. It is the only tea that becomes more valuable with age, similar to wine.
Depending on how strong the brew is, Pu-erh can have up to 100 mg of caffeine, which is quite a lot. As mentioned earlier the caffeine content in tea is the main culprit in making you pee, and this tea has plenty of it.
It is known to also foster weight loss in some people that drink it. This is probably due to the fermented nature of the tea, as fermented foods are known to be good for your gut and help you expel waste and digest food easier. To learn more about this, check out the studies here and here.
Green Teas (Especially Shaded Green Teas)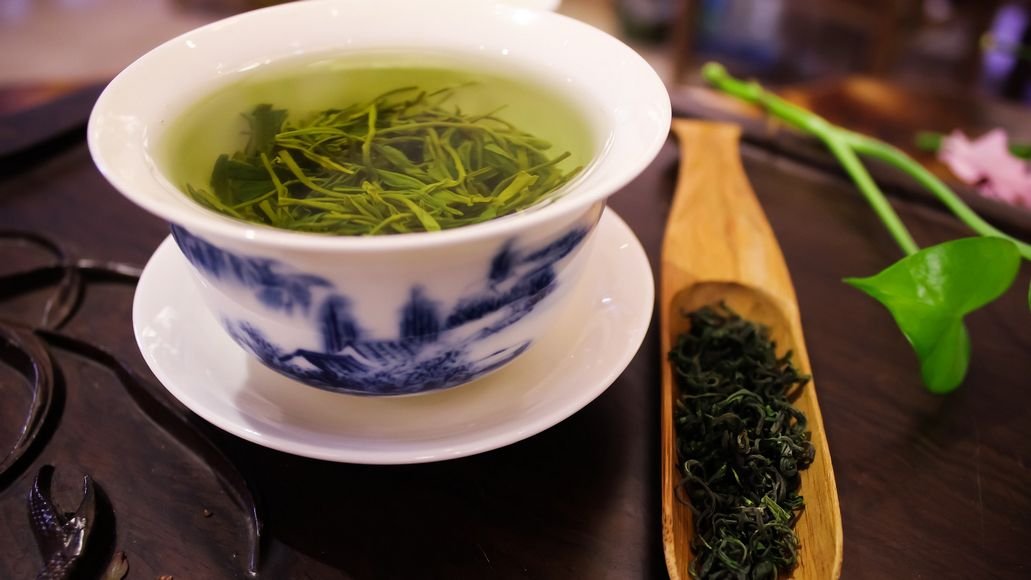 Green teas are not the most caffeinated of teas when it comes to what ends up in your cup, but the leaves themselves can have a large amount of caffeine.
Shaded green teas are shaded for weeks before they are finally harvested. This extra shading time makes them produce more caffeine. Matcha is one such tea. It is shaded for a full 3 weeks before it is harvested, and you already know matcha is one of the strongest teas out there.
Other shade-grown teas are the Japanese gyokuro and the Chinese Dragon Well tea. Both have a lot of caffeine in their leaves, but a short steeping time is typical with green tea, so not as much caffeine ends up in the cup.
However, if you steep the leaves for longer, or if you reuse them for subsequent steepings, you can get a pretty caffeine-laden cup. And that means you will have to pee.
Tea Makes You Pee: Final Thoughts
Peeing a lot is a good thing. It means you are sufficiently hydrated. While some diuretics actually leave you dehydrated, tea is not one of them. The amount of water you take in still exceeds what you pee out.
That means you can drink as much tea as you like and keep yourself hydrated all day long. And, if you ever find yourself constipated, you might be interested to know that tea can also make you poop.