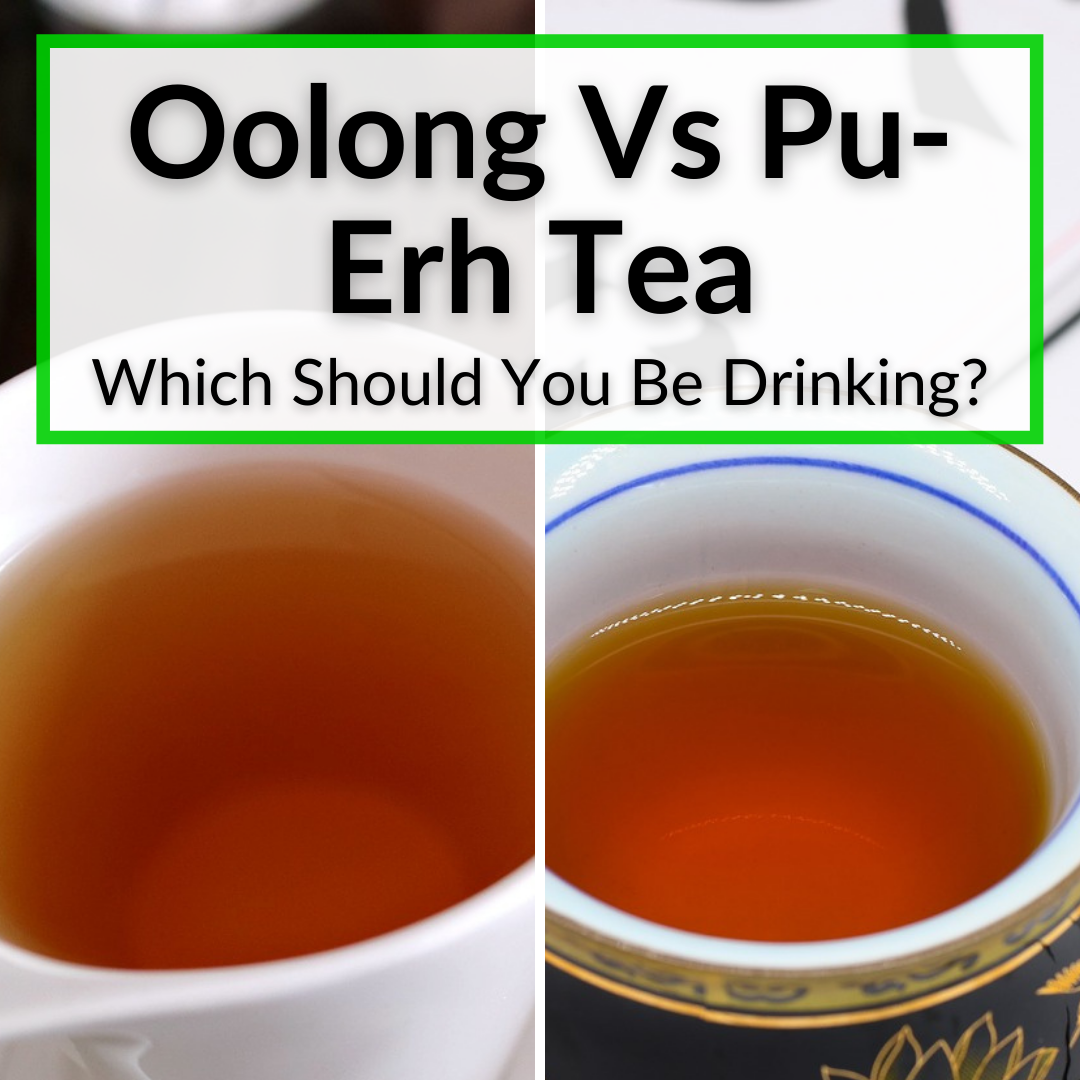 Both pu'er and oolong are not common in the west.
That is a shame.
They are hugely popular in China. And for good reason.
They both bring something completely different to the table than black, green or white tea.
And they have the same health benefits, along with a few unique ones.
In short: you owe it to yourself to try them. But which one to try?
My suggestion is both.
But if you're trying to figure out which one might be better suited for you, keep reading. We're going to do a detailed comparison of oolong and pu-erh tea.
Oolong Vs Pu-Erh Tea
We'll begin with a brief description of each type of tea, before continuing with a direct comparison of the two.
What Is Oolong Tea?
Oolong is a unique type of tea that falls somewhere between black and green tea, but is neither of those. It can end up looking more black or greener, depending on how long it is allowed to oxidize.
Read my article comparing oolong tea vs black tea for much more on the differences between those two types.
How Is Oolong Processed?
Oolong is a thick, rich tasting tea. The leaves are generally harvested later than the leaves used for pure green tea, and thus they have a deeper flavor.
The leaves are left to oxidize for a period which changes the color darker and gives a richer, deeper flavor. The length of time they oxidize can vary greatly from one variety to another.
The leaves are then heated and rolled into little spears. Once they are rolled and heated, they are left to dry and processed into either loose leaf or placed into individual tea bags.
What Does Oolong Taste Like?
Most oolong tea has floral notes and can taste a little bit fruity or sweet on the tongue. It has a fuller flavor than most tea you may be used to. This is what makes it such a satisfying cup of tea.
What Is Pu erh Tea?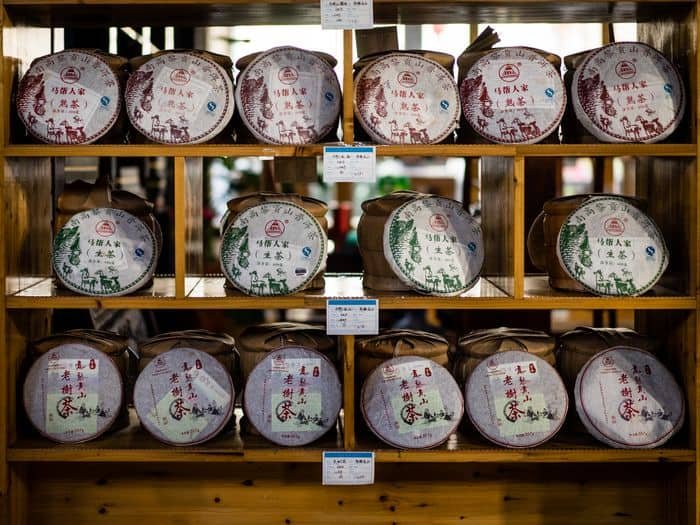 Like many other kinds of tea, pu erh is made from a strain of the camellia sinensis plant. However, this is where the similarity to most other teas end.
This tea is fermented which is unique in the world of tea. It results in a final product with a unique flavor. We have an article on how to ferment tea leaves here, in case you are interested in the process.
How Is Pu'Er Processed?
First the leaves are harvested (later than normal tea). Next, they are heated and roasted for a period until they are crispy and a tan color. They are then sundried which further oxidizes the leaves and causes more chemical reactions in the compounds.
They are finally steamed and compressed into balls or small patties. After all those processes are completed, the cakes are left to ferment for a time. The last step of the process is to get it packaged into its final form.
What Does Pu-erh Taste Like?
The taste of pu'er varies wildly from brand to brand and variety to variety. There are some that taste floral and fruity or semi-sweet, while others have a bitter earthy taste, and can even be a bit vegetal.
Fans of this tea know what they like and will seek out certain varieties and brands to get the desired flavor.
Differences Between Pu'Er And Oolong Tea
Pu-erh is a rich dark tea that some refer to as 'the coffee of the tea world'. While this may not be fully accurate, I can see why it gets this nickname.
It can have a dark earthy taste like coffee and it is a thick mouthy liquid that has a similar feel in the mouth as coffee. There are lots of varieties of pu-erh, but you will know you are drinking it because it tastes like nothing else.
Oolong, on the other hand is a delicate tea that needs to be properly brewed and cared for. It is considered an esoteric tea because it has a complex flavor and can have many subtle notes when you swish it in your mouth.
It is a tea taster's tea and known to be popular with tea snobs, because it is like a fine wine in the way that when it is made perfect, the drinking experience can be sublime.
How Much Kick Do They Have?
A good pu'er has more of a kick, but is still a far way from a strong cup of coffee. Oolong will also give you a boost, but most varieties do not contain quite as much caffeine as pu-erh tea.
How Are They Similar?
Both oolong and pu-erh tea can be loosely considered to be black teas, since they are both oxidized. They can both be a little expensive because they are unique teas and a lot of processing is needed to make them ready for sale.
These teas are both oxidized, although the process for oolong tea is shorter and less intense. Most pu'er is fully oxidized, just like black tea.
Oolong and Pu-erh are specialty teas, and not the kind of tea regular people in the western world tend to drink daily. They are highly beneficial for your health and have similar health benefits, since both are made from the same tea plant.
Both teas tend to cost more than a standard green or black tea you can find at any supermarket. Of course, there are cheap versions which use the name oolong or pu'er but are in fact not using the traditional processes to make the final product.
Advantages Of Oolong Tea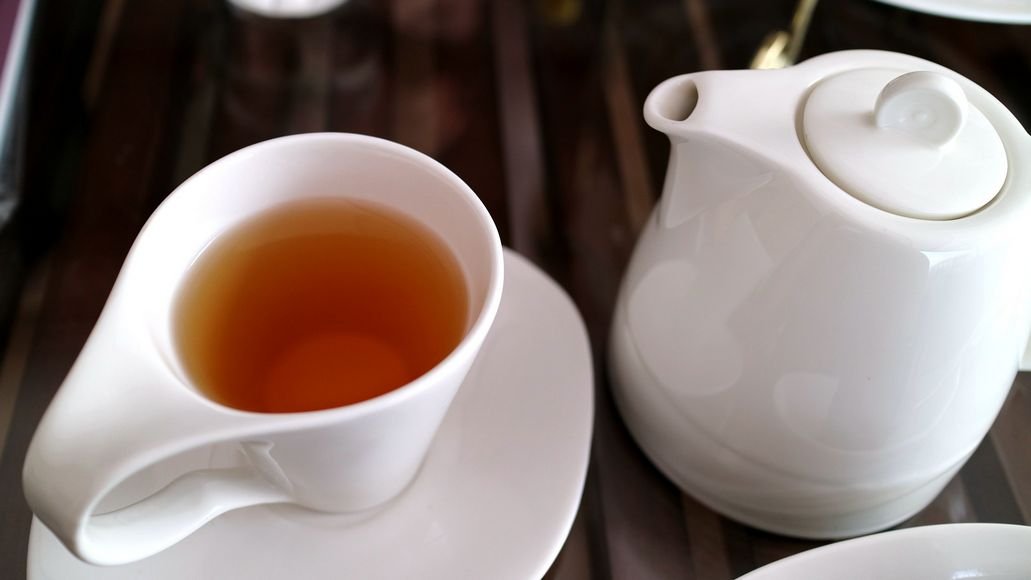 This comes down to mostly to personal opinion, so be forewarned that calling any tea better than another tea is not fair, unless you define a certain criterion first.
In my opinion, oolong tea is a smoother, more complex, and better tasting tea. It has floral notes, and it goes down smooth with a hint of flowery goodness and a nice rich brown, red color that I enjoy.
It is easier to find a good oolong at the normal shopping centers and online outlets than it is to find a good pu-erh. That said, you're best off ordering either type from a good online tea shop.
It is easier to prepare oolong tea. If you don't steep it too long, it is just like making a cup of normal green or black tea.
I have found oolong to be just a bit less expensive than pu-erh as well. This is not a big deal because the price difference is minimal, but if you are buying a lot of tea frequently this may factor into your buying decision.
Advantages Of Pu-erh Tea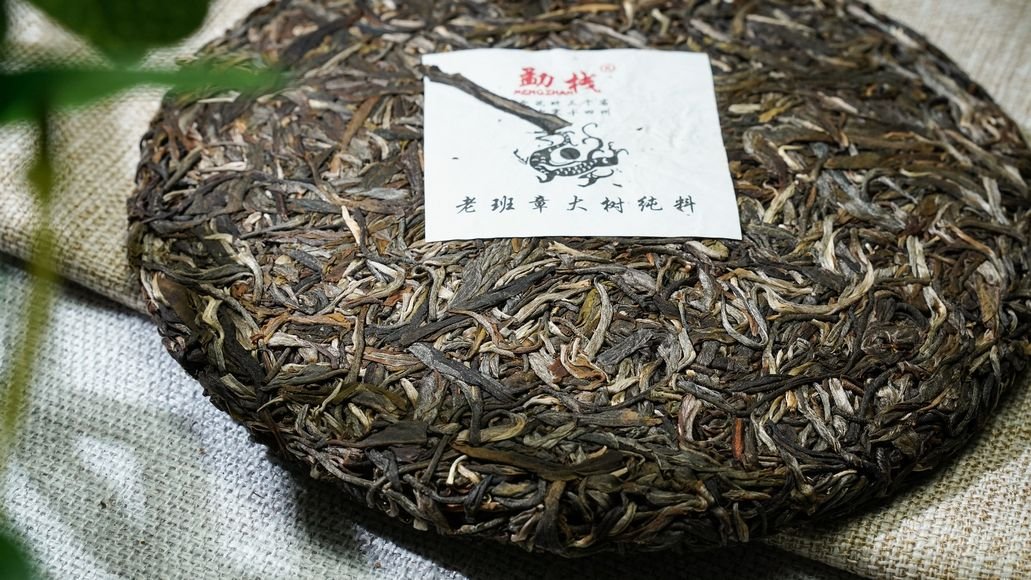 Pu erh is a much more earthy, substantial tea. It has a robust and undeniable mouth feel that makes you feel like you are drinking a thicker substance. This can help you feel fuller after a cup.
It has more of a caffeine boost than oolong, though it is still far less than coffee. There are certain varieties of pu'er that contain more caffeine, but not enough to rival the caffeine content of coffee.
There is no tea that I know of, except maybe a thick matcha, that has as much caffeine as coffee.
Pu'er goes well with breakfast in the traditional sense. Not that it is like an Irish or English breakfast tea. It is nothing like them taste-wise.
However, in the sense that coffee goes well with breakfast, pu-erh does as well, because it is a thick woodsy, earthy drink that gives you a sense of satiation when you finish a cup.
Who Should Drink Oolong (And Why)?
If you are a fan of floral fruity teas with a reddish tint, oolong is going to be a great drinking experience for you. The first time I tried it, I loved it instantly. I was used to Earl Gray and a variety of green teas before I tried oolong.
It goes well with many different toppings like cinnamon or nutmeg, if you are a creative person. It is a unique flavor, but not worlds apart from certain floral green teas like green tea with jasmine, or even Earl Gray (which is a black tea).
Most people who enjoy a good cup of green tea are happy to have a cup of oolong. Although it is a completely different taste, it is in the same realm of flavor as standard green or black tea.
I have found oolong to go exceptionally well with Chinese food, which is no surprise since the tea was born in China and is used in Chinese restaurants, because it pairs so well with so many Chinese flavors.
Many people also want to enjoy the oolong tea benefits, weight loss being at the top of the list. But the truth is: no conclusive evidence links oolong tea with weight loss. That said, it does still offer tons of health benefits.
Some people are put off by the process of brewing tea. The good news is that one of the best instant tea powders on the market is a pure organic oolong tea (meaning no sugar or harmful additives).
Obviously, the flavor can't compete with a loose leaf tea, but it surprisingly good for an instant tea and you can prepare it in seconds.
Who Should Drink Pu-Erh Tea (And Why)?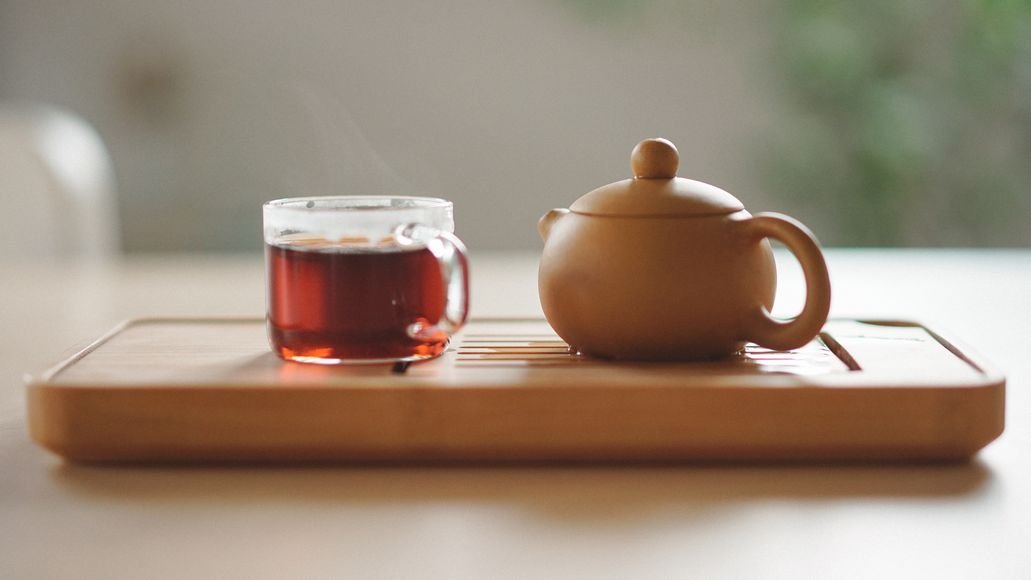 If you are an adventurous type, and enjoy drinking coffee, pu-erh is going to be a logical next step in your evolution. It has a dark earthy flavor that is sometimes fruity and sometimes bitter, depending on your style.
It is the preferred tea of coffee drinkers for a good reason. Although it does not necessarily taste anything like coffee, the consistency is quite similar. There is a shared earthy taste between coffee and pu'er, but the devil is in the details so to speak.
This is a great breakfast tea. If you are a breakfast person, a hot cup of pu-erh will feel like a natural step for you. It will give you a serious caffeine boost as well, especially if you brew it strong.
Pu'Er Vs Oolong Tea: Final Thoughts
Pu-erh is a unique tea that will appeal to you if you already like dark earthy drinks like coffee. Oolong is milder but has an incredibly complex flavor.
Both of these tea varieties offer something completely different compared to green tea or black tea. I highly recommend giving them both a try. My guess is you'll love both and continue drinking both in the future!