Green tea is more popular and better known.
It seems every day there is a new article about green tea in the news.
Oolong tea does not get nearly the same press.
But did you know that oolong tea is far more prized in China, the home of both types of tea?
Does that mean that oolong tea is better than green tea?
Not at all.
But it does mean that oolong tea deserves the same hype that green tea gets here in the west.
Keep reading to find out exactly how these two teas compare. We'll cover the differences and the similarities and also dive into what kind of tea drinker would enjoy each type (hint: most tea drinkers enjoy both).
Oolong Vs Green Tea
Let's begin with a description of each type of tea, before diving into a direct comparison.
What Is Oolong Tea?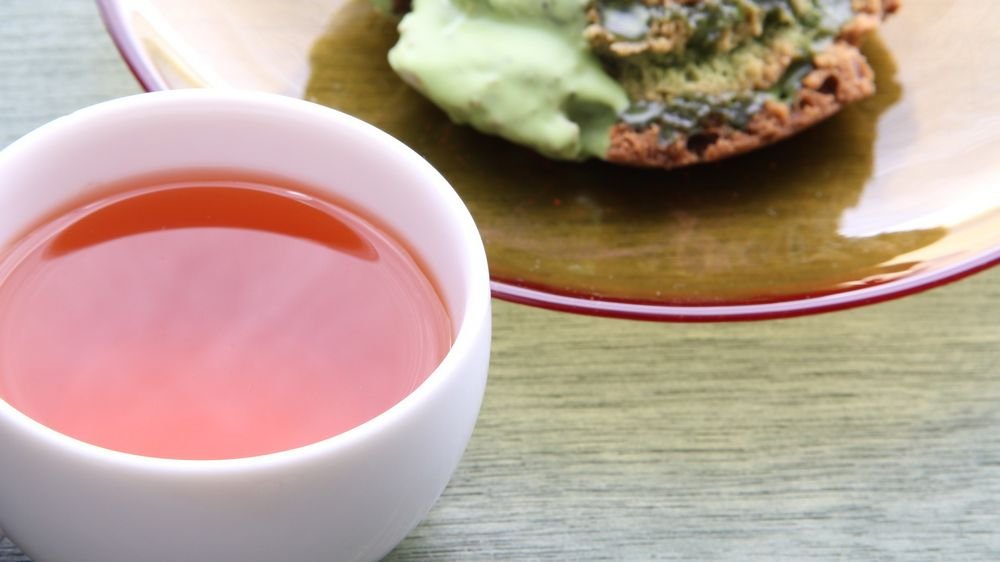 Oolong tea originated in China and has been around for a long time. There are written records of oolong from as far back as the16th century, during the Ming dynasty.
It is named after a specific part of a Chinese mountain range and is a much loved traditional Chinese tea often used in tea ceremonies.
It is not quite a black tea, or a green tea, but it is in its own category. It is made by harvesting leaves of the camellia sinensis plant, allowing the leaves to wilt in the sun and letting them become partially oxidized.
Some oolongs are only oxidized a little and are closer to a green tea, while others are more fully oxidized and closer to a black tea, with a special dark rich earthy flavor.
Usually, the brewed tea ranges from a green color to a brown or golden brown hue, when brewed correctly.
It is a little more expensive than other teas on average, because there are many more steps to get it ready for consumption. In other words, the manufacturing process is more expensive, and the cost is passed on to the consumer.
It is available in loose leaf form, or in the usual teabags you are probably used to buying with other kinds of tea. You will have a hard time finding a tea that goes with many Asian dishes better than oolong!
Flavor Of Oolong Tea
There are many varieties of oolong tea, much like other types of tea. However, most oolong has a fruity, thick taste with some floral notes mixed in. It is considered a hearty tea that feels satisfying in your mouth.
What Is Green Tea?
Green tea is the most well known tea in the world, far surpassing any other kind of tea. It is made from the leaves of the camellia sinensis plant, just like black tea or oolong tea.
The key characteristic of green tea that makes it unique is that the leaves do not undergo the same wilting and roasting or oxidation processes that many other teas (like black teas or oolong teas) go through.
This makes it purer and gives it a fresher taste. Green tea was the first tea. This makes sense, because it is basically unprocessed, apart from the heating to halt the oxidation process.
There are legends about how this tea came to be. An interesting one talks of a monk who was in a cave, when a leaf landed in his pot of boiling water. The rest is history. There is a long and vivid (and sometimes made up) history of green tea.
Green tea gets its name because of the color (obviously), but not all green teas actually end up looking green when they are brewed. You can learn more about that in our article on why green tea is sometimes brown.
Flavor Of Green Tea
Pure green tea with nothing added has a fresh, grassy flavor that is usually quite pleasing and light on the tongue. My favorite kind of green tea is green tea with jasmine, which adds in a wonderful floral flavor.
Difference Between Oolong And Green Tea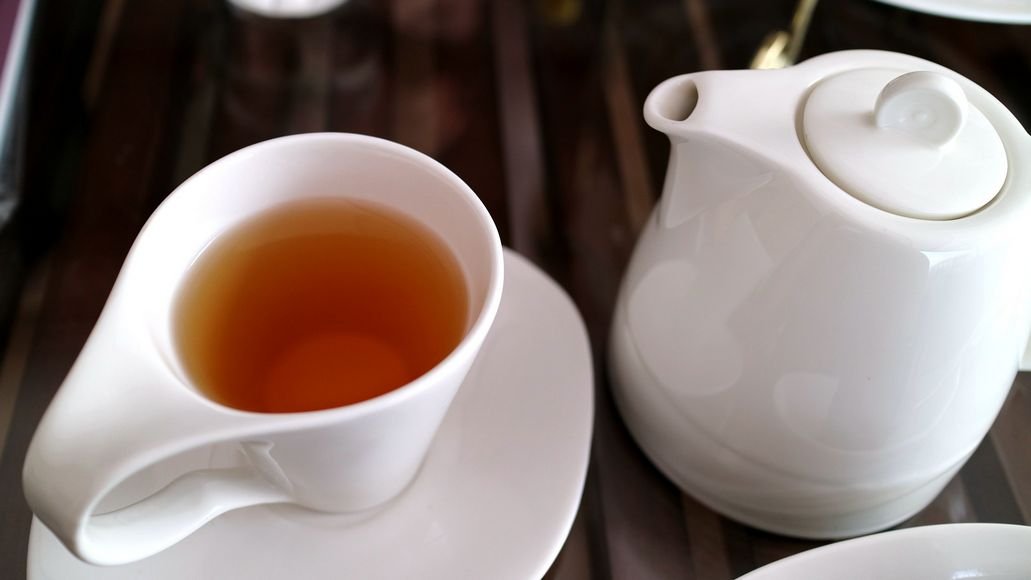 There are a number of differences between green teas and oolong teas. We'll cover them all here.
Color
Oolong tea is a different color for starters. When you get oolong and look at the dry tea, it is brown to red with a few hints of green here and there. It looks completely different than green tea.
Green tea looks like green parts of crushed leaves. It is perhaps not very exciting to look at, but it is so good to drink.
Flavor
Green tea tastes nothing like oolong. Oolong has a deep earthy flavor with some fruity notes with a little floral taste sometimes. It should not have any kind of grassy or vegetal taste.
Green tea is almost an opposite tasting tea to oolong. Green tea has a vegetal or leafy flavor that is pleasing, but otherwise unremarkable. That is why so many varieties add other flowers or spices to the tea to give a more interesting flavor.
Cost
On average, oolong is more expensive than green tea, due to the more complicated processing needed to produce a good batch of tea. Green tea is easier to process and more widely available so there is more supply, which helps it maintain a lower cost.
Similarities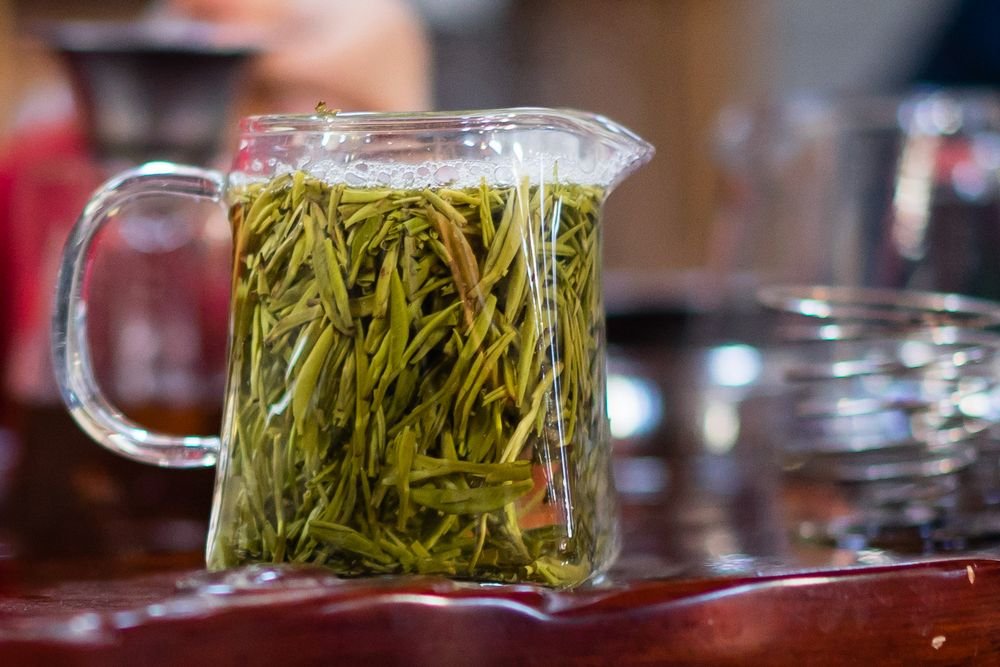 These two types of tea also have a lot in common. Let's go over the major similarities between oolong and green tea.
Material
Both green tea and oolong tea are made using leaves from the same plant: camellia sinensis. It is amazing how different these teas are when they come from the exact same source! The camellia sinensis plant is responsible for hundreds of varieties of teas.
Origin
Both teas originate in Asia, which is the birthplace of tea as we know it. Even though there are many popular teas from India and all around the world, Asia (China specifically) is responsible for both green and oolong tea.
Audience
Typically, the same people that enjoy green tea also like to switch it up every so often by drinking a hot cup of oolong. Of course, not all green tea fans are crossover fans, but most green tea fans do like to have some oolong on occasion, especially when they dine on Chinese food.
Advantages Of Oolong Tea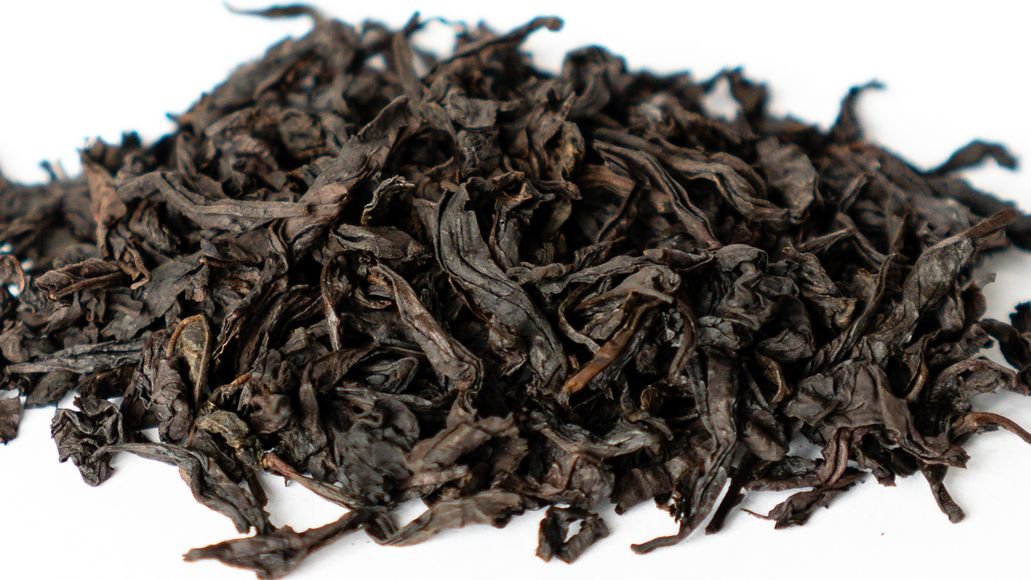 The following are the areas where oolong tea is superior. Naturally, some of this is very subjective, but we're going with the general consensus here.
Flavor
Oolong has a more interesting and complex flavor. Not many people will argue this point. There is so much more going on when you brew oolong. It has a stronger aroma, a stronger taste, and goes so well with many Asian dishes (especially spicy ones).
Many people who don't like tea find themselves liking oolong tea. It is different enough that we often recommend it to those who have never been able to enjoy green tea or black tea.
Color
It is much more interesting to look at a good batch of oolong, which has many subtle colors represented in the raw leaves.
Lower Caffeine Content
Green tea ends to have more caffeine than oolong, at least in the unbrewed leaves. Many people brew the oolong leaves for much longer, which results in more caffeine in the cup.
But younger leaves always have more caffeine and most green teas are made from younger leaves, while oolong teas tend to use older leaves. Oolong teas are also more likely to be roasted, which further reduces the caffeine content in the leaves.
And then there is matcha green tea. It is a powder made from ground up leaves. Since you consume the leaves themselves, you end up getting far more caffeine.
For most people, regular non-matcha green tea won't keep you awake if they have a cup or two. But if you drink a ton of it, or if you are sensitive to caffeine, you should avoid drinking any 4 to 6 hours before bedtime.
Overall, oolong is a more interesting tea, period. It is a more complex production process, a deeper and more refined flavor and it goes with many meals better than green tea does.
Advantages Of Green Tea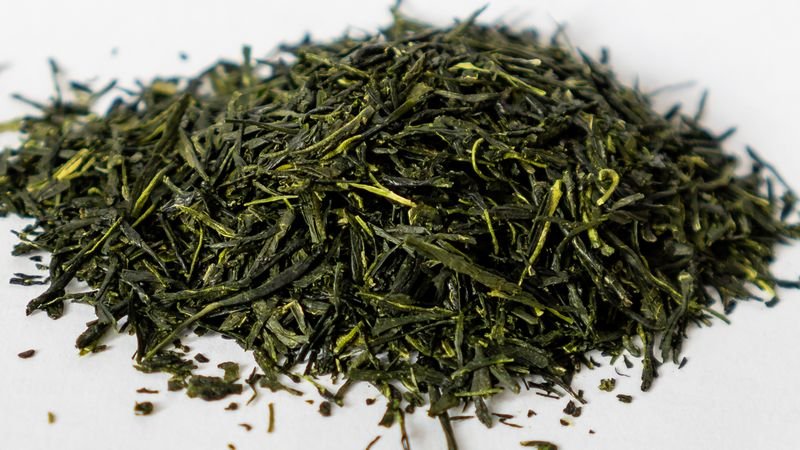 These are the areas where oolong versus green tea comes out on the side of green. Again, much of this is subjective.
Simplicity
Green tea is a simple tea. You know where it comes from, the processing is extremely simple and straightforward, and there are no mysteries surrounding what it is.
It is not the most interesting tasting tea, but it is the perfect tea to drink any time of day, with no need to worry if you are in the mood for it.
Healthy
Green tea is good for you. This is not something anyone will dispute, although too much of it can have some harmful effects. Some of them can be especially pronounced for women during their periods.
The thing is: oolong tea is also good for you. Green tea gets more press and is well known to aid in things like digestion, mental focus, etc. Some even say it is helpful in fighting cancer, but there are no concrete studies proving this to be fact.
However, oolong tea has these exact same benefits. It makes sense. They both come from the exact same plant, after all.
I should note that this only applies to tea with no additives. This rules out most (if not all) bottled teas you can buy in the US. For example, Arizona tea is not healthy at all, due to all the sugar (I do believe they may have some teas now without sugar, but I'm not sure).
Taste
Personally, I prefer green tea to oolong. It has a simple, bright taste that I am almost always in the mood for.
It is not a difficult taste to like and does not take many tries before you like it. Oolong is more of an acquired taste because it is such a complex and unique flavor.
Price And Availability
Green tea is more widely available than oolong, especially in the west. It is also less expensive to produce, which means a lower price.
There are different levels of quality, of course, and some good green tea can get a bit expensive. But on average, most decent green teas cost a few bucks less than a comparable oolong and are easier to find.
Who Should Drink Oolong Tea (And Why)?
If you are someone who likes a complex, darker tea, oolong is going to appeal to you more than green tea. Oolong is a favorite of Asian food connoisseurs due to the interesting flavors it has.
Green tea is also popular with Asian restaurants, but I suspect it is because the cost of getting it is so much lower.
The health benefits of oolong are mostly the same as those of green tea, but oolong contains some more interesting vitamins and minerals that are a result of the aging and oxidation process.
Some of these are also present in green tea, but oolong is a denser tea so more of them will be present per cup.
Green tea is not hard on the stomach, but oolong is usually a bit easier to digest. If you have an especially sensitive stomach, oolong is the better choice.
Anyone can and should try a cup of oolong, but it will be particularly appealing to you if you already enjoy complex flavors.
Tie guan yin (iron goddess of mercy) is probably the most popular oolong tea. It is not my favorite, though. I prefer a darker oolong, like a da hong pao (big red robe). Darjeeling is also an oolong, even though it is generally classified as black.
Who Should Drink Green Tea (And Why)?
Green tea is the most popular tea for a good reason. It is simple, has a nice bright, grassy flavor, and is available in many different flavor varieties.
If you enjoy a hot cup of tea that is easy to brew, green tea is a good choice for you. It does contain more caffeine than oolong teas on average, but the difference is not usually very large.
The used teabags of green tea are often used to set on your eyes and can help reduce the appearance of dark circles. If dark circles are a problem for you, have some green tea and place the bags on your eyes.
Green tea is the most diverse and simplest tea out there. It has many different flavor varieties and some good health benefits. Drinking a cup of green tea is not going to get you all spazzed out on the caffeine either!
A good green tea to start with is sencha. It is the most popular Japanese green tea. The Japanese varieties are steamed, which means they have a sweeter flavor.
If you don't like this, try a grassier Chinese green tea, like a Dragon Well. For more on the differences between Japanese vs Chinese green tea, read this article.
Oolong Versus Green Tea: Final Thoughts
The bottom line is that both oolong tea and green tea taste great, are healthy and do not cost much at all per cup, even for high quality varieties.
In other words, whichever one you prefer, you can't go wrong. If you have not had a chance to try both types, I strongly encourage you to do so.
These teas offer very different flavor profiles. I love them both and would hate to have to give up either one. I always have at least one variety of oolong and green tea on hand. Usually I have several.