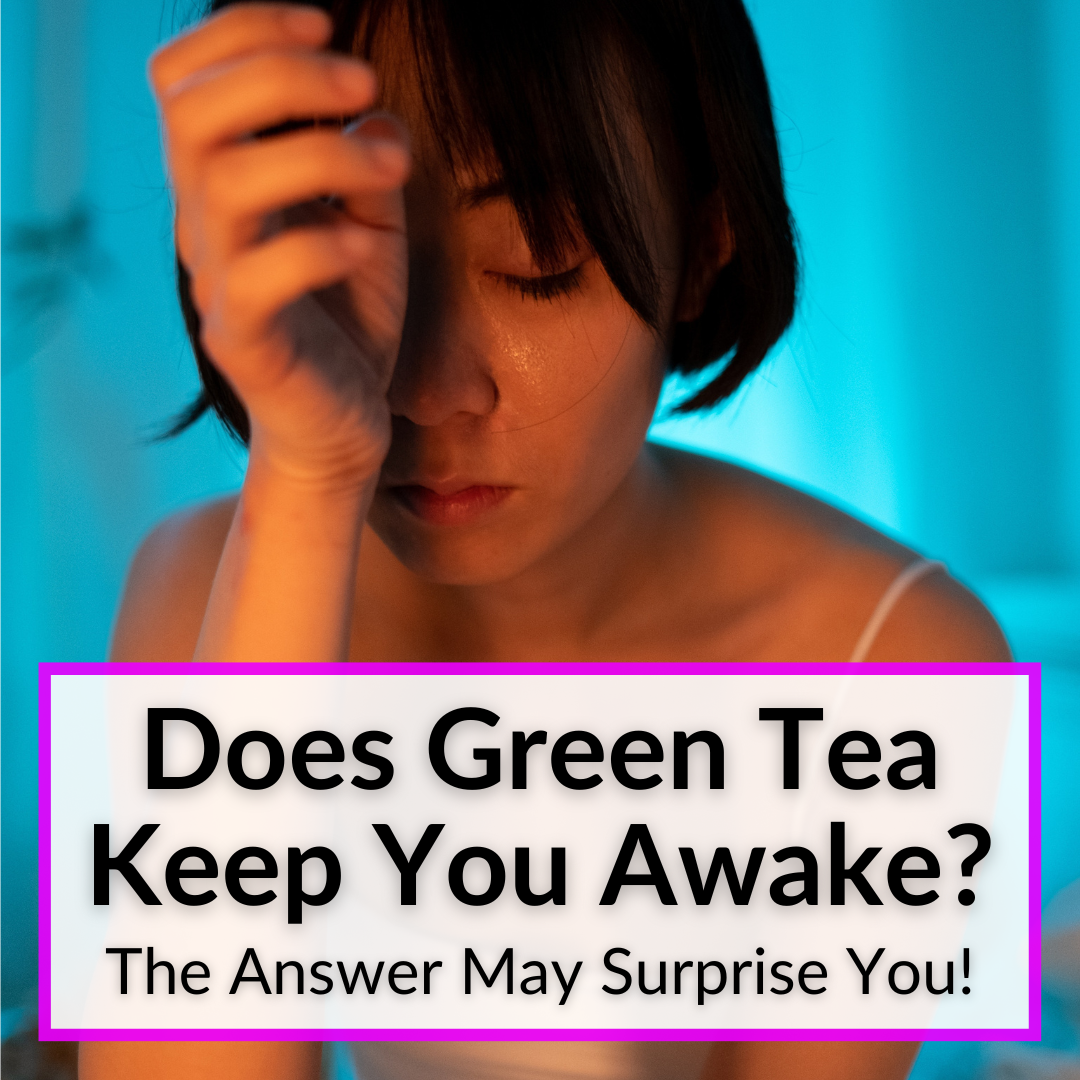 Green tea contains compounds that help you relax.
But it also contains caffeine.
Do those helpful compounds outweigh the caffeine? Or is it the other way around?
Does green tea keep you awake, or does it actually help you sleep?
Most people will tell you to avoid drinking any tea made from the Camellia sinensis plant before bedtime, because they all contain caffeine.
But that may not matter.
Keep reading to learn whether green tea keeps you awake, plus everything else you need to know to make an informed decision.
Does Green Tea Keep You Awake?
Green tea is unlikely to keep you awake, because it contains much less caffeine than other caffeinated substances. It is also less likely to make you anxious.
Matcha is an exception. Since you are consuming the entire tea leaves when you drink matcha, you get a much larger dose of caffeine. The chances of matcha disturbing your sleep are much higher.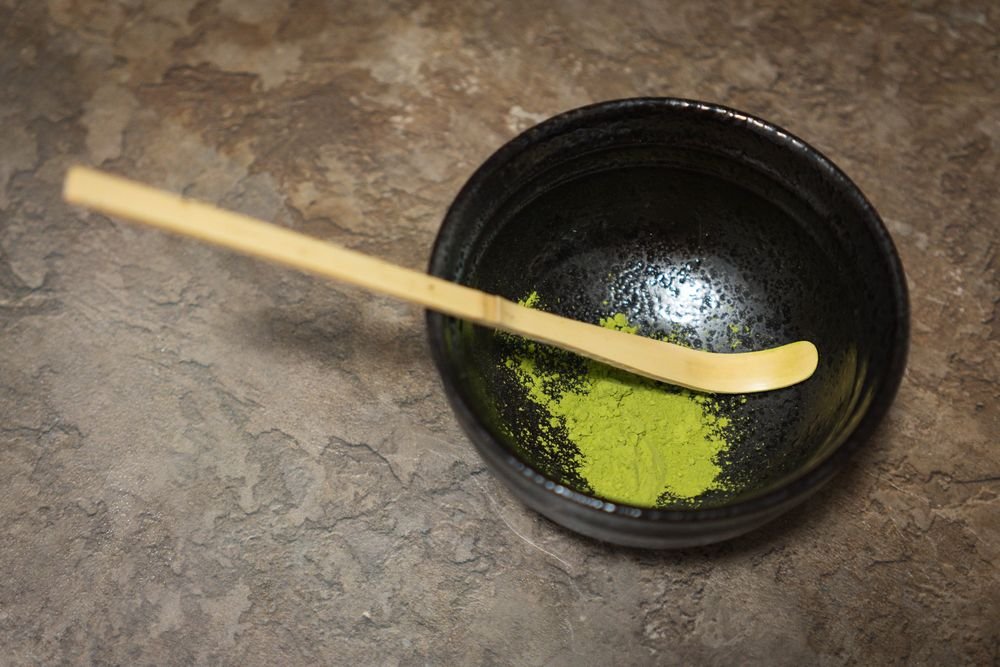 Some green tea supplements for weight loss also contain a lot of caffeine. Those could keep you up at night, if you take them in the evening or late afternoon.
The same is true if you drink a ton of green tea late in the day. But a cup or two won't affect your sleep, for several reasons. Let's see what those reasons are.
3 Reasons Green Tea Will Not Keep You Awake
Here are the main reasons green tea won't keep you awake at night, unless you drink a ton of it shortly before bedtime.
Green Tea Does Not Contain Too Much Caffeine
The green tea vs coffee caffeine content is a lot lower than coffee and generally lower than black tea, although green tea leaves actually tend to have more caffeine than black tea leaves. The caffeine content of tea depends on numerous factors, with the type of tea not being a major one.
For example, one cup or 8-ounce serving of green tea contains around 35 mg of caffeine, whereas one cup of brewed coffee contains around 95 mg. A cup of black tea contains around 47 mg of caffeine.
Of course, these are averages. As mentioned, different types of green or black tea contain varying caffeine levels.
Caffeine blocks sleep-promoting receptors (adenosine receptors) in the brain which can increase sleeplessness. Since green tea contains very little caffeine, it is less likely to interfere with your sleep.
Do note that some green tea extracts and weight loss supplements are fortified with caffeine because caffeine has fat-burning and appetite-suppressing properties.
Therefore, it is best to refrain from taking these types of products or supplements in the evening, if they keep you up. Also make sure you don't drink too much green tea late in the day.
Green Tea Contains Anti-Stress Ingredients
High-quality green tea contains the amino acid L-theanine which has anti-stress effects. Studies show that this naturally occurring non-protein amino acid helps counter stress and anxiety.
While it does not generally cause drowsiness or sedation, L-theanine can improve sleep quality by promoting a relaxed state. And for some people, green tea can make you tired, as a result.
Many people take green tea before bed for its stress-combating benefits. However, if you're sensitive to caffeine, you might want to stick to taking it during the day. Even though the caffeine content is low and won't affect most people, it can keep those who are especially senstive to its effects awake.
If you are sensitive to caffeine, it may be best to take 2 to 3 cups of green tea during the first half of the day to combat stress and fatigue and, subsequently, improve sleep. Then refrain from drinking any in the afternoon, and especially in the evening and before bed.
The Antioxidants in Green Tea May Help You Get Productive Sleep
According to Dr. Alexander Golbin (PhD.), certain antioxidants can provide a safe, natural, and non-addictive alternative to sleeping pills and harmful sleep-inducing medicines.
Many lab studies and clinical trials have shown that antioxidants like L-theanine and catechins found in green tea are beneficial in helping you fall asleep, and to stay asleep.
This could be one of the reasons green tea does not interfere with sleep in most people, and may even help improve it.
How Long Does Green Tea Keep You Awake?
If you are sensitive to caffeine, try to refrain from drinking any green tea for 4 to 6 hours before bedtime.
The caffeine in green tea can affect you for 4 to 6 hours, which means that you could remain awake that long after drinking this caffeinated beverage.
The caffeine remains in your system for that period of time. If bedtime falls within that 4 to 6 hour period, you could remain alert and awake until it ends.
The best time to drink green tea is in the morning or early afternoon, preferably an hour after meals. But again, this is not something most of us need to worry about. Most people can drink a cup or two before bedtime and not have any problems.
If you work out or drink green tea for weight loss, then it is best to drink it up to 90 minutes before a workout. Green tea before gym time can also give you an extra boost of energy for your workout.
The caffeine and l-theanine in green tea help enhance attention and alertness which can, in turn, support weight loss and protect your muscles from damage.
Let's dive a little deeper into the best time to drink green tea.
What Is The Best Time To Drink Green Tea?
As mentioned, it is best to drink green tea in the morning or early afternoon. If you are sensitive to caffeine, it is important to avoid drinking it before bedtime, because it could keep you alert and awake.
You can have a cup after breakfast. Many people prefer having one around 10 am, when they need that slight pick-me-up.
You could also have a cup around mid-afternoon, preferably a couple of hours after lunch. As stated earlier, the caffeine in green tea could keep you awake for 4 to 6 hours, so avoid drinking green tea after 6 pm, if you are sensitive to caffeine.
If you want to drink green tea in the late evening, you could opt for houjicha. That is a roasted Japanese green tea that has an even lower caffeine content. In fact, the Japanese give this tea to children, because it has so little caffeine. We compare hojicha vs matcha here.
Other good options are decaffeinated green tea, or green tea with chamomile . These teas won't interfere with sleep and might even help you relax and sleep better.
In Japan, they serve green tea with almost all meals. It acts as a great palate cleanser, aids in digestion, and is even known to help in burning fat. It is also customary in the country to keep a pot of green tea brewed with all meals.
There are several varieties of Japanese green tea which are served post-dinner or before bed. They do not interfere with your sleep. We already mentioned the first one.
Hojicha: Hojicha is a type of roasted green tea very low in caffeine. It is ideal to drink before bed or post dinner, since it aids in digestion.
Genmaicha: This is a green tea with roasted rice, made using brown rice. Its high theanine content helps in calming the mind which could result in better sleep. The added advantage of Genmaicha is that there is some evidence it helps burn fat and prevent diabetes.
Is Green Tea Better Than Coffee?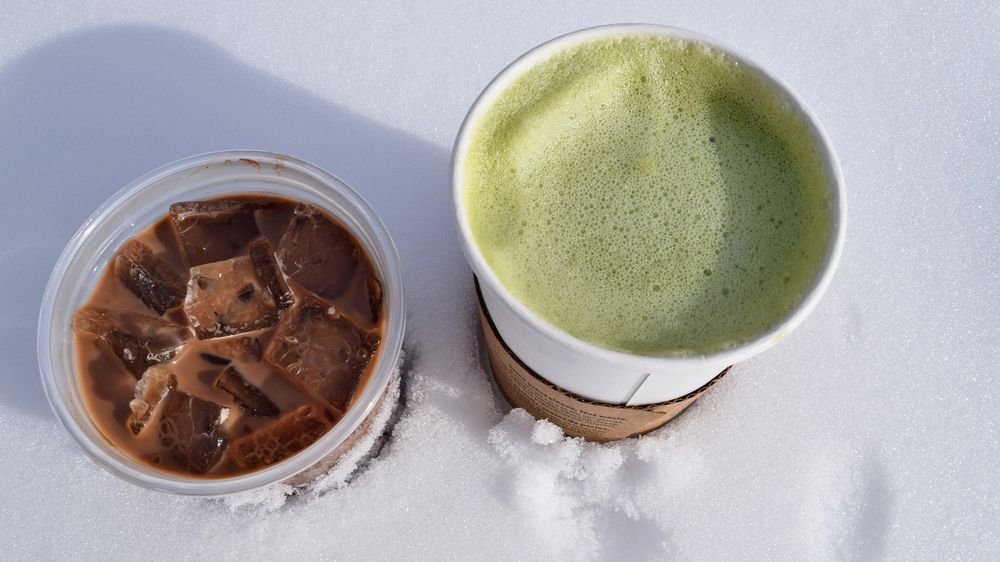 Green tea may be a better choice, if you do not want too much caffeine in your system. Some studies also suggest that coffee tends to increase cholesterol.
Furthermore, over 1000 chemicals have been discovered in coffee, with more than 19 of them being carcinogens. All these factors make green tea a healthier choice.
The following table shows the benefits of both green tea and coffee. These can help you decide which beverage is right for you!
| Benefits of Green Tea | Benefits of Coffee |
| --- | --- |
| Some studies show that green tea could prevent obesity as it inhibits the formation of new fat cells. Its thermogenic or fat-burning properties also promote fat oxidation. | Coffee drinkers are found to have a lower risk of Alzheimer's disease later in life. |
| The high concentration of antioxidants and catechins in green tea could help prevent certain diseases like cancer. However, more studies are needed to ascertain this fact. The antioxidants in green tea also have anti-aging and anti-inflammatory properties. | Drinking coffee over a long period of time could lower the risk of dying from heart disease |
| Studies have shown that green tea reduces the risk of esophageal cancer iby 60%. | Studies are being conducted to utilize the chemicals in coffee for making drugs to fight insomnia and heart disease. |
Can Green Tea Keep You Awake: Final Thoughts
Most people have no issues drinking a cup or two of green tea before bedtime. As long as that cup is not matcha, which has a much higher caffeine content.
Regular green teas don't have enough caffeine in them to disturb our sleep. Unless, of course, you are sensitive to caffeine, In that case, you should refrain from drinking green tea for 4 to 6 hours before bedtime. What tea is good for sleep? A lot of herbal teas, like chamomile, valerian root, and many more.
Or you could try houjicha and see if that affects your sleep. If even that tea does, the next step would be a decaffeinated green tea.
But you should know that even decaffeinated teas still contain small amounts of caffeine. If you are especially sensitive to caffeine, even that may affect your sleep. Stick to herbal teas that have no caffeine.