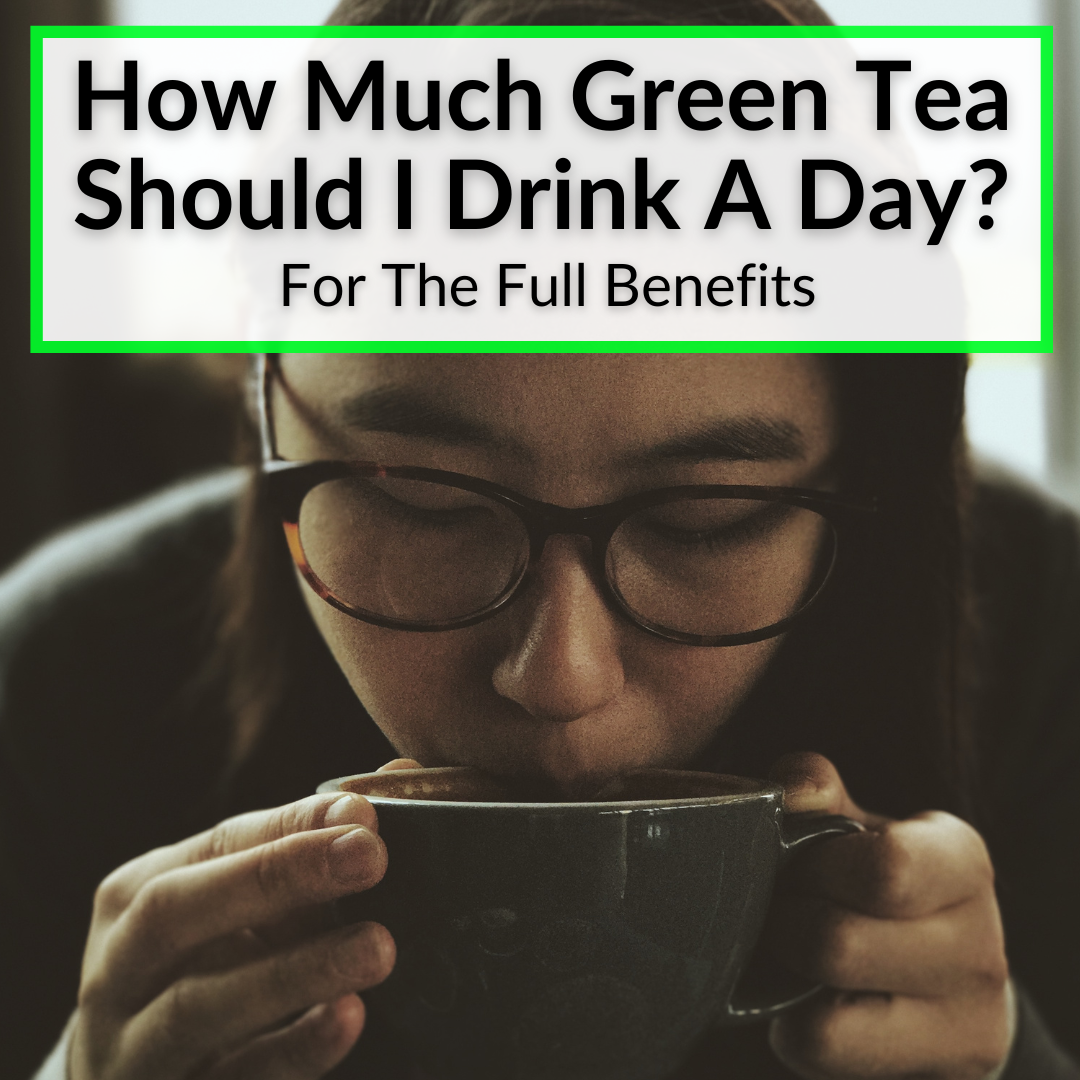 By now, we all know green tea is healthy.
It seems every week we hear about another possible benefit.
But do you actually get those benefits from a single cup of green tea?
Or do you have to drink 20 to see any real gain?
In other words: how much green tea should I drink a day, in order to reap the full rewards?
That's exactly what I'm going to cover today.
Keep reading to learn how much green tea you should drink to get the full benefits, and when you need to be careful not to drink too much.
How Much Green Tea Should I Drink A Day?
You should drink 2 to 3 cups of green tea a day to reap the full health benefits. Combined with a proper diet and exercise, two to three cups of green tea can aid in weight loss, and you'll also benefit from the antioxidant content.
However, one should also be mindful that overconsumption of green tea could lead to unwanted side effects. Practicing moderation is important.
How Much Green Tea To Lose Weight?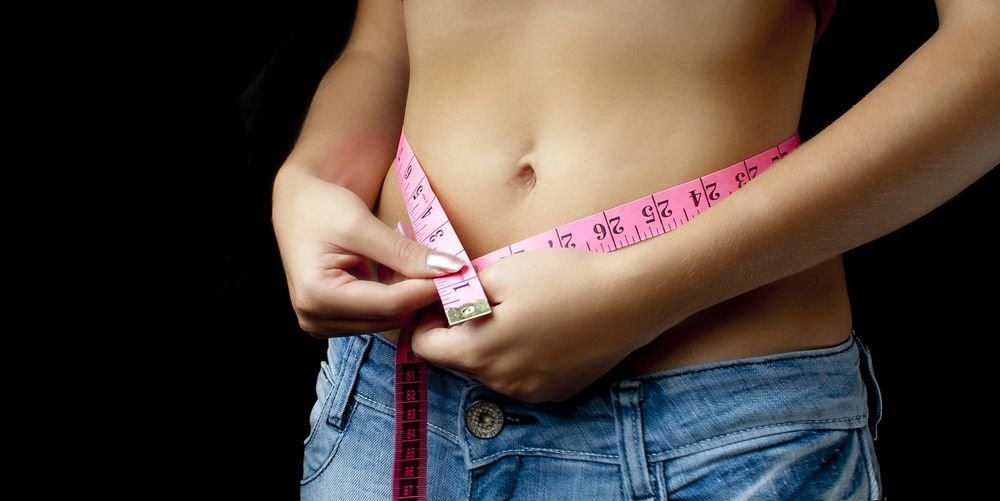 Green tea has several health benefits, and one of them is weight loss. Green tea's catechins and antioxidants boost metabolism, destroy visceral fat cells, and increase the amount of energy used by the body. All this can help you lose weight.
However, simply drinking tea is unlikely to have much effect on its own. Green tea is effective in combination with a healthy diet and exercise. Any effect on weight loss of green tea on its own is likely to be small, if it is noticeable at all.
Also, the exact daily consumption of green tea will vary from person to person depending on your metabolism. In general, though, you can consume between 2 and 3 cups of hot or cold green tea daily to see positive results.
Also, note that green tea contains caffeine. If you are sensitive to caffeine, it may be best to limit your intake of green tea to one or two cups per day. And only drink it during the earlier part of the day.
Is One Cup of Green Tea a Day Enough?
Yes, one cup of green tea can still provide you with many health benefits. It is certainly better than not drinking any green tea at all.
For example, one cup of green tea can provide you with 10 to 100 mg of polyphenols. One cup of green tea also contains just 20-50 mg of caffeine, which is a lot less than the caffeine in other caffeinated beverages. This makes it a good choice, if you do not want a lot of caffeine.
Naturally, if you aren't sensitive to caffeine, you might want to go for the recommended 2-3 cups of green tea per day, since that is the optimal recommended quantity for overall wellness.
How Much Matcha Should I Drink Per Day?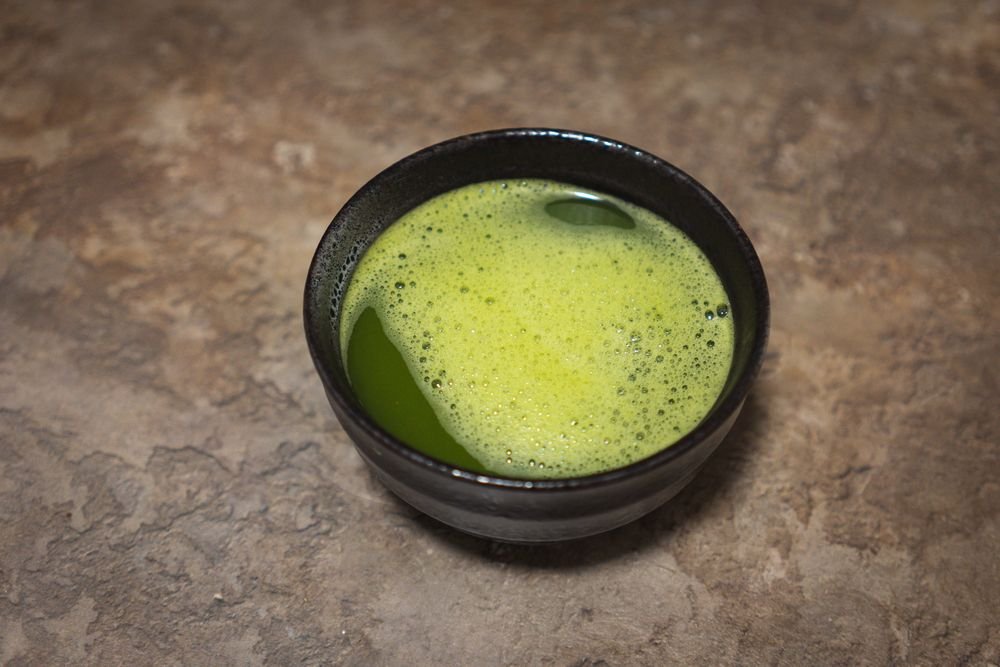 Multiple studies on matcha green tea powder have found that 2 to 3 servings of matcha per day is ideal for adults. In general, one teaspoon (2 grams) of matcha is used to make one brewed cup of matcha. However, this does vary, depending on how strong you like it.
Of course, you don't have to drink your matcha. You can add the equivalent amount of matcha green tea powder to a number of recipes and consume it that way. You can find some good ideas on how to use matcha powder here.
Personal Preferences And Caffeine Content
Again, it is important to take your personal preferences into account. Not everybody likes the grassy or vegetal taste of matcha. Some even report that matcha has a fishy flavor or that it tastes like seaweed.
You should also remember that matcha contains more caffeine than green tea, since it is a powder, so you consume the whole tea leaves. You definitely feel the effects of caffeine much more with matcha than with other green teas, though it is a much calmer caffeine rush than coffee.
As always, listen to your body and take into account how you react to matcha. Some people even tend to experience frequent bowel movements after drinking matcha.
Also, some people experience sleeplessness due to the caffeine content. If that is the case, you might want to cut back on your daily intake.
Alternatively, you could go in for decaffeinated matcha. Decaf matcha contains very little caffeine but has the same amount of L-theanine and other healthy nutrients.
What Is The Best Time To Drink Green Tea?
The best time to drink green tea can vary based on individual preferences. Here are some suggestions.
Mid-Morning
This is between breakfast and lunch. Drinking green tea at this time can be a great pick-me-up when you want an energy boost without the jittery after-effects of caffeine.
Before Meals
Having a cup of green tea before meals could suppress your appetite a bit and aid metabolism. This is recommended for weight watchers or for people who have a tendency to overeat.
If you are slightly adventurous, you can add a dash of apple cider vinegar to your green tea. Just don't forget the honey to enhance the taste!
After Lunch
This is a great time to have green tea, since it acts as an after-meal digestive tonic. Green tea is especially recommended if you have had a heavy lunch or fried food. The hot water in green tea will cleanse your throat, while the tea's catechins will boost metabolism and result in fat burning.
Pre Or Post-Workout
If you are too tired to work out, have a cup of green tea before exercising for a refreshing boost of energy. Alternatively, you can have green tea as a post-workout shake with a scoop of protein for energy, fat burning, and to aid the recovery of muscles.
As a Calming Evening Beverage
People who are sensitive to caffeine can have a cup of green tea 4 to 6 hours before bedtime, but no later than that. If you are not especially sensitive to caffeine, you can drink it close to bedtime.
Unlike other caffeinated drinks, green tea won't interfere with sleep for most people. Also, its L-theanine helps calm frenzied thoughts and give you restful sleep.
However, if you are highly sensitive to the effects of caffeine, it may be best to switch to decaf green tea or stick to having it during the day.
Can I Drink Green Tea At Night?
Yes, most people are able to have green tea at night (a cup, not multiple cups), without it interfering with their sleep, since one cup of green tea contains just 20 to 50 mg of caffeine. Also, its L-theanine amino acid reduces cortisol and stress and provides calm and restful sleep.
Please note that individual tolerances can vary. If you are highly caffeine-sensitive, then you may want to have your last cup of green tea at least 4 to 6 hours before bed.
What Is The Healthiest Tea To Drink Daily?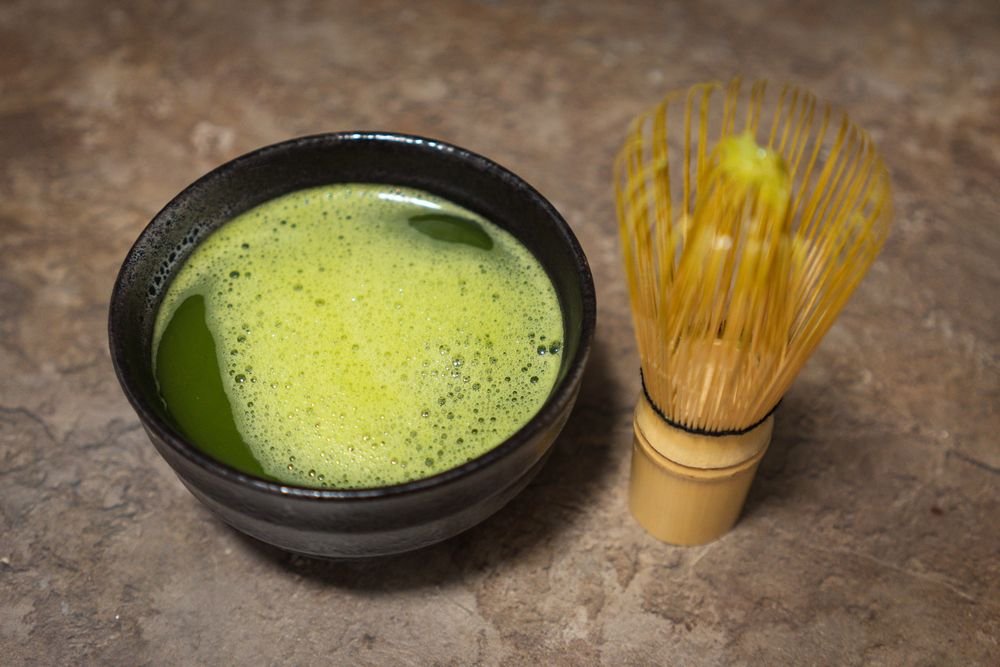 Matcha green tea is considered the healthiest tea to drink daily. It has numerous health benefits, and various studies have proven many of them. Matcha tea's epigallocatechin is known to be a cancer fighter.
This tea also has more antioxidants and catechins than other types of green tea. When you drink matcha tea, you consume the entire tea leaf, which gives you more chlorophyll. Chlorophyll is known to fight diseases and boost energy.
Matcha may also lower cholesterol levels, reduce blood pressure, improve blood vessel function, and enhance overall cardiovascular health.
Moreover, its bioactive compounds and caffeine can boost cognition and brain health. The tea also has metabolism-boosting properties and is known to burn visceral fat. Green tea has all of the same benefits (matcha is a green tea after all), but matcha gives you more of them, since it is more concentrated.
How Much Green Tea Per Day: Final Thoughts
If you have been wondering: how much green tea should I drink a day to get the full health benefits, now you have the answer. But if you feel too jittery after 2 or 3 cups, you are probably more sensitive to caffeine and you should cut back.
And if you feel fine and would like to drink more tea, go for it! I drink more than ten cups per day, though I do drink most of them in the morning and usually never more than one after dinner.