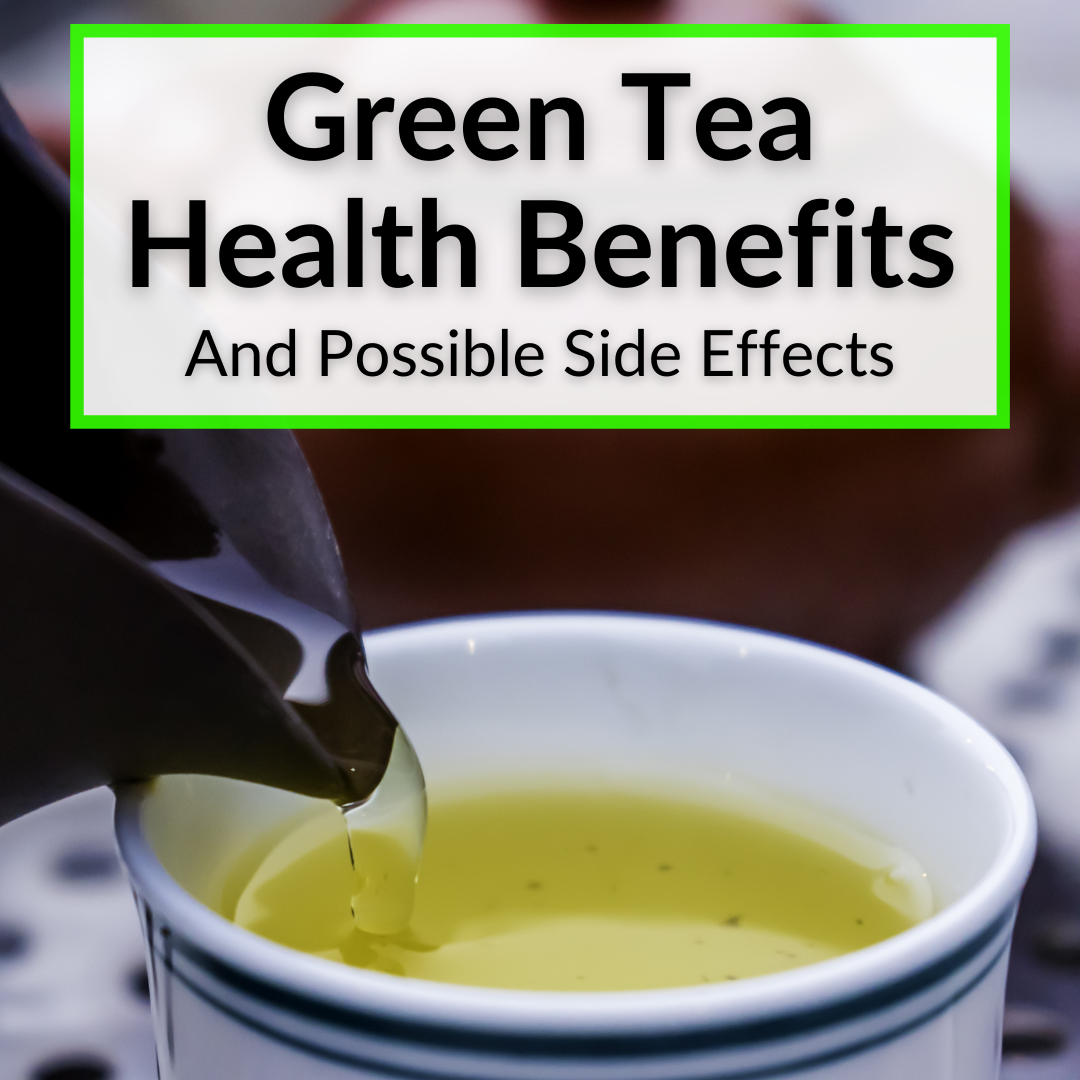 We keep hearing how healthy green tea is.
It seems like every day I read a new article about some perk green tea gives me.
I've always just ignored all of that.
I drink green tea because I like it.
I do like that it also benefits my health, but I never worried too much about the specifics.
That changed, when I sat down to research this article.
There are so many green tea health benefits, but only some have strong evidence to support them.
Keep reading to learn about the most important health benefits of green tea, as well as some possible side effects you should also be aware of.
Green Tea Health Benefits
When it comes to the health benefits of green tea, there have been a lot of studies that suggest many different perks of green tea. But as mentioned, no truly proven benefits of green tea.
We know it is healthy and have an idea what it does for us, but no 100% definitive proof yet. The following are some of the most probable health effects you can get from drinking green tea. We will go over many of the less supported, but possible, benefits further below.
You may know that the healthiest tea of all is matcha, which is a green tea powder. It is so much healthier, because you are consuming the entire tea leaf (in the form of the powder), instead of only the essence. You can learn about the matcha health benefits here.
I also have an article that specifically covers the benefits and side effects of gunpowder tea, which is a apopular (but in my opinion not all that great) variety of green tea. Learn about the gunpowder tea benefits here.
Promotes Cardiovascular Health
Some studies have shown that drinking green tea may aid in preventing cardiovascular disease and in preventing strokes. However, the results have not been 100% conclusive, and there is no guarantee that drinking green tea will completely prevent heart disease.
A meta-study of over 30 studies did draw the conclusion that the green tea cholesterol effect is positive. It concluded that drinking green tea can help lower low-density lipoprotein (LDL, or bad) cholesterol levels, but it has little effect on high-density lipoprotein (HDL) cholesterol levels.
Promotes Weight Loss
There are many suggestions that green tea can help with weight loss, but there is little concrete evidence of this in scientific studies. However, green tea does contain caffeine, which is believed to speed up the metabolism.
A study done on the effects green tea extract, rather than on the effects of drinking regular cups of green tea, did show that following 12 weeks of taking green tea extract supplements, study participants showed some weight loss and a lower body mass index.
Regulates Blood Sugar Levels
Diabetes, also known as diabetes mellitus, is a group of common diseases characterized by prolonged, elevated blood sugar levels. A study showed that green tea could protect against type II diabetes by regulating blood sugar levels and improving overall insulin resistance.
The study reviewed many other research trials conducted in different countries and found a link between drinking tea (at least four cups per day) and reducing the incidence of type II diabetes. However, this benefit is not limited to green tea, with the study putting forward the notion that green, black, white, pu-erh, yellow and oolong teas can all help in this regard.
Protects Against Certain Types of Cancer
Oxidative damage is linked to issues with chronic inflammation. This can, in turn, lead to the development of cancerous cells. Green tea contains high levels of antioxidants, and it can help prevent certain cancers:
Breast cancer: A study has claimed that drinking green tea may help reduce the risk of breast cancer by up to 15%.
Colon & rectal cancer: Studies show that regular drinkers of green tea may have a 30–40% lower chance of developing colorectal cancer, but did also report that the association between green tea consumption and a reduced total cancer risk is inconclusive
Oral cancer: A meta-analysis of 14 studies suggested long-term tea consumption may be associated with a lower risk of developing cancerous cells in the mouth.
Can Treat Genital Warts
The use of a specific green tea extract ointment (instead of the actual drinking of green tea) has been shown to be effective in treating genital warts, a form of human papillomavirus (HPV). Studies have shown that using the green tea extract ointment for 10–16 weeks can clear up genital warts in 24% to 60% of patients. The extract is available with a prescription from your GP.
Side Effects Of Green Tea
Green tea is widely regarded as being beneficial to your health, but we need to remember the age-old adage that 'too much of a good thing can be a bad thing'. There are some situations and health conditions that may be contra indicative to drinking green tea.
Too Much Caffeine
Overindulgence in your favorite green tea could lead to problems with the tea's caffeine content. Green tea, depending on its preparation and the type, may contain up to 50 milligrams of caffeine per 8-ounce serving.
The general consensus is that 300 milligrams is a safe daily allowance. Drinking too many cups of delicious green tea may push you over this threshold.
In itself, that's not necessarily a bad thing, but it can lead to restlessness and insomnia in some people. Caffeine is a stimulant, and it is best to regulate your intake.
How much green tea should you drink per day? The recommendation is 2 to 3 cups for the full health benefits. You can drink 10 more, if you want. It just depends how much the caffeine affects you.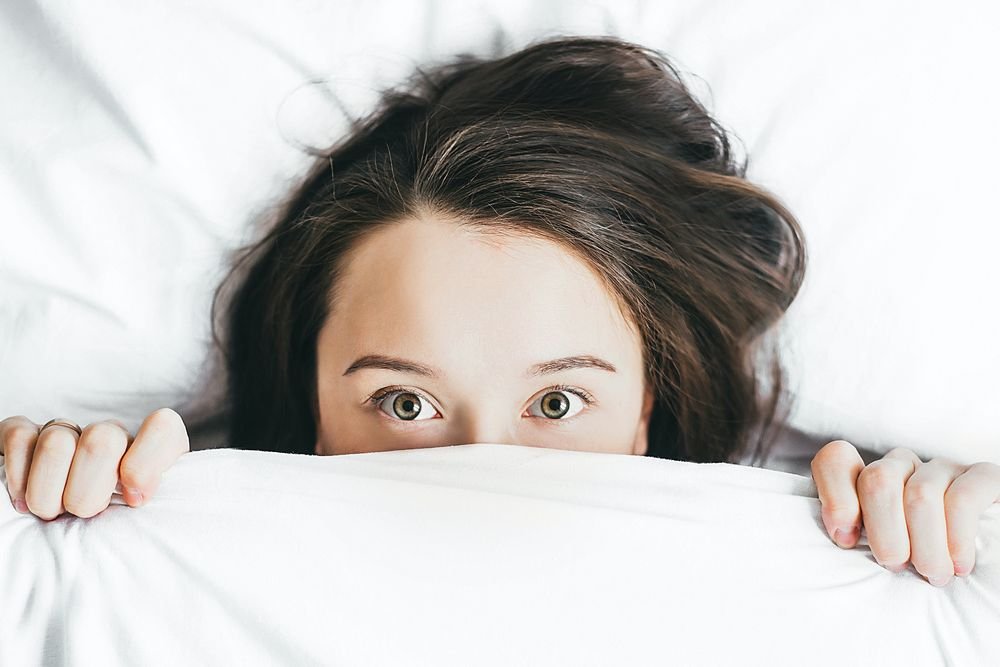 People Who Have Liver Disease
Those who have a pre-existing liver complaint should consult their doctor before consuming too much green tea. Green tea has been shown to stimulate the enzymes in the liver. If there is already an existing hepatic issue, this could complicate things further.
People Who Are Pregnant
If you are pregnant, or trying to become so, it's also a good idea to check with your doctor before drinking too many cups of green tea. Pregnancy and drinking green tea can both have a negative effect of iron levels.
If you already have an iron deficiency, drinking green tea could lead to further problems, with your baby potentially developing congenital disorders as a result. This is also why it may be problematic to have green tea after eating.
Can I drink green tea while breastfeeding? Yes, you can, but it is best to limit your intake to a cup or two. The same goes for matcha green tea, which has a higher caffeine content.
People On Certain Medications
Certain compounds present in green tea have been shown to interact with some prescription medications. If you are thinking of switching to green tea for the first time, but are already taking prescription medication, you should have a chat with your doctor first.
While not all medications will interact in a negative way with green tea, there are a few kinds of medications that are more likely to be problematic.
Blood Thinners
Green tea contains vitamin K, which is known to promote blood clotting. If you need to take a prescription blood-thinning medication, such as warfarin, you should check with your doctor before switching to green tea.
Cancer Treatments
There is some evidence, although not 100% conclusive yet, that drinking green tea can have a negative impact on the effectiveness of chemotherapy drugs. There is also the potential for it to have a negative effect when combined with tamoxifen, a drug used to treat breast cancer.
Sedatives
People who are taking anti-anxiety medication should also seek advice regarding drinking green tea. The issue can be that the caffeine in green tea works against the calming effects of the sedative. This is not an issue solely for green tea, though. It can also be an issue with other teas and with coffee.
There are many other medications that could be problematic when taken in conjunction with green tea. If you have any doubts, you should seek professional medical advice.
Does Green Tea Have Antioxidants?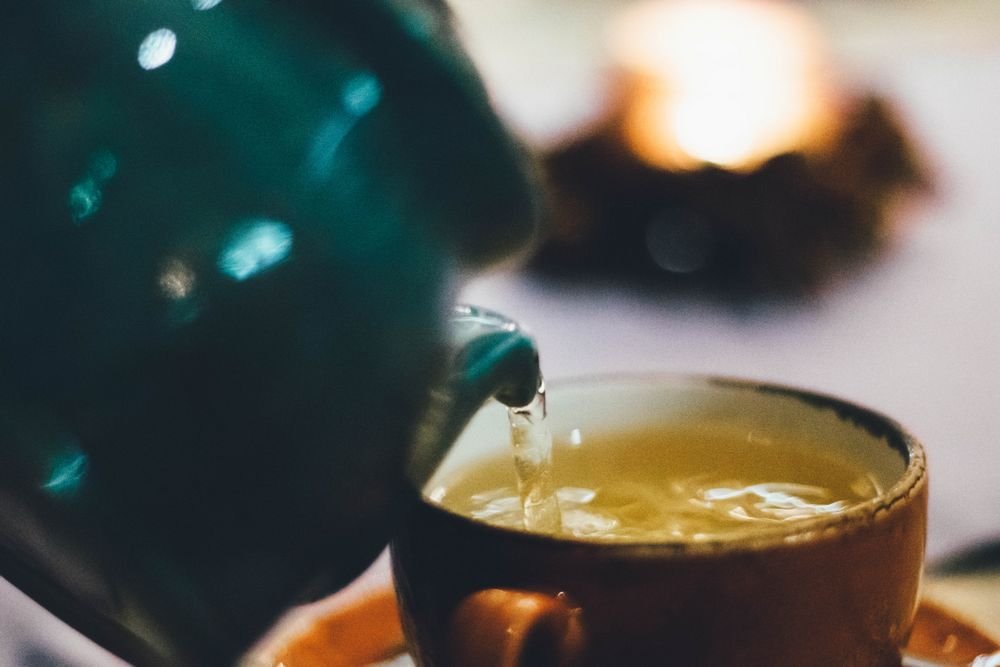 Yes, green tea is rich in antioxidants, such as polyphenols and catechins. Both have been linked to several health benefits, including improved brain function, reduced risk of cancer, and lower risk of heart disease.
You can actually increase the antioxidants in your brewed tea, by cold brewing it. We have an article on how to cold brew green tea and also one on the benefits of cold-brewed green tea.
Green Tea Tinnitus Benefits
Green tea contains EGCG, an antioxidant and anti-inflammatory compound that may help reduce symptoms of tinnitus. There is some evidence to suggest it could help, but no definitive answer. In fact, some tinnitus sufferers have reported that their symptoms actually worsen when they drink green tea.
Green Tea Gallbladder Benefits
There is no definitive answer as to whether green tea is good or bad for the health of your gallbladder. Some studies suggest that the polyphenols in green tea may have a protective effect against gallbladder diseases. Others suggest that excessive consumption of green tea could have adverse effects on gallbladder health, especially in people who are already at risk of developing gallstones.
Green Tea Diverticulitis Benefits
Green tea has anti-inflammatory properties, thanks to its polyphenols, particularly EGCG. Since diverticulitis is an inflammation of the gut, it makes sense that green tea could help alleviate the symptoms.
But more research is needed to determine the specific effects of green tea on diverticulitis. Yu would definitely want to consult a healthcare professional before using green tea as a treatment for diverticulitis.
Green Tea Dopamine Benefits
Green tea has high levels of L-theanine, an amino acid that is known to increase the production of dopamine in the brain. What specific effects green tea has on dopamine levels is not yet known.
Green Tea Flat Stomach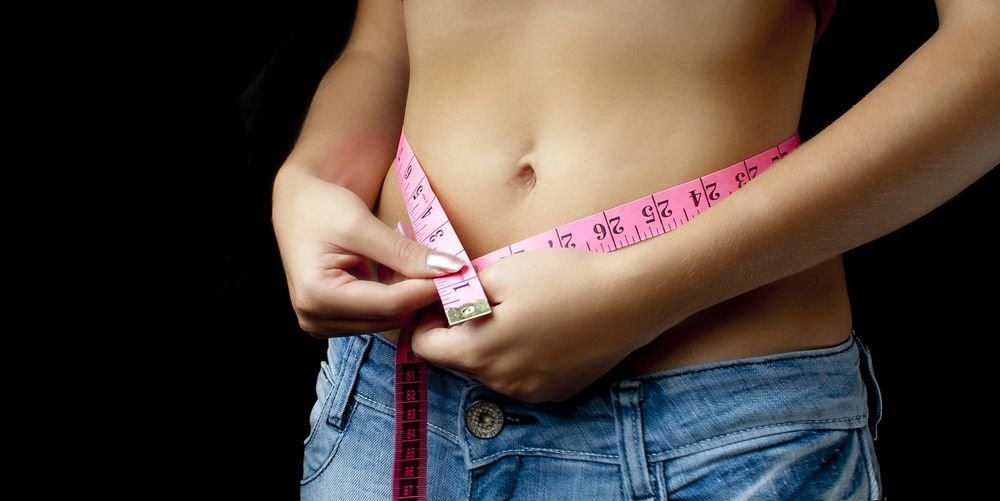 As mentioned, green tea has been associated with weight loss, but there is no scientific evidence to suggest that green tea alone can lead to a flat stomach. But may help support weight loss efforts when combined with a healthy diet and regular exercise.
In other words, there is no such thing as green tea abs, but it can help you get there. Drink green tea before a workout and it will help you out with some extra energy.
Green Tea Ovarian Cysts
Green could potentially have beneficial effects for women with ovarian cysts. The anti-inflammatory catechins may help reduce the risk of developing ovarian cysts and alleviate symptoms of existing cysts.
Additionally, green tea has been shown to help reduce the risk of ovarian cancer, which is often associated with the development of ovarian cysts.
Is Green Tea Fattening?
Green tea is not fattening on its own. It may actually help with weight loss when consumed as part of a healthy diet and in combination with an exercise plan. But that changes, if you add a ton of sugar or other sweeteners to your tea.
Is Green Tea Probiotic?
Green tea contains traces of both prebiotics and probiotics, but it is not considered a significant source of probiotics.
Green Tea Glutathione Effects
Green tea does not contain significant amounts of glutathione, but it may help increase the production of glutathione in the body due to its high catechins content.
Does Green Tea Make You Smarter?
Green tea has been associated with several potential cognitive benefits, including improved mood, alertness, and memory. This is due to its high L-theanine content.
L-theanine is an amino acid that can increase the activity of alpha waves in the brain and promote relaxation without causing drowsiness.
That said, you should not expect that you will become smarter after drinking green tea. It may have positive cognitive effects, but probably not to the level that it would boost your IQ. Either way more study is needed.
Green Tea Eye Health
Green tea has some potential benefits for eye health, due to its high content of the antioxidants catechins, lutein, and zeaxanthin. They may help protect the eyes from oxidative stress and damage caused by free radicals.
That type of damage is a big contributor to the development of age-related eye diseases such as cataracts and macular degeneration. Much more research is needed, however.
Green Tea Edema Benefits
Green tea may have potential benefits for edema. The catechins in tea have diuretic properties, which means they can help reduce fluid retention in the body and alleviate symptoms of edema. Green tea's anti-inflammatory effects can also help alleviate symptoms of edema.
Does Green Tea Age You?
Green tea does not age. As mentioned, it may actually have anti-aging benefits, due to its high content of antioxidants. Catechins, in particular, can help protect the skin from damage caused by free radicals and oxidative stress.
The anti-inflammatory effects of green tea can also help reduce inflammation in the body and alleviate symptoms of various age-related conditions.
Can Green Tea Kill Parasites?
There is limited scientific evidence to support the claim that green tea can kill parasites. Green tea has some antimicrobial properties that can destroy harmful bacteria and help promote gut-friendly flora. But there is no real evidence that green tea can kill parasites.
Green Tea Ear Infection Benefits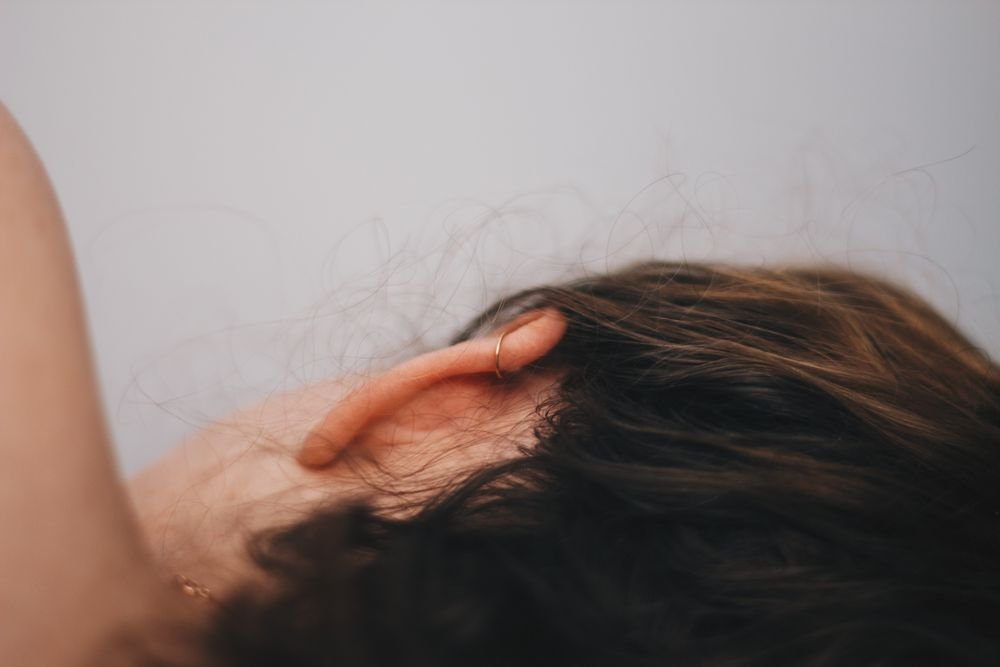 The anti-inflammatory and antimicrobial properties of green tea mean it can help reduce inflammation and fight off infection in the ear. It also has some potential pain-relieving effect.
Green Tea Flavonoids Content
Green tea is a rich source of flavonoids. Some of the specific flavonoids found in green tea include catechins, epicatechins, epigallocatechin gallate (EGCG), and flavonols.
Studies suggest that these flavonoids in green tea may have potential benefits for improving brain function, reducing inflammation, promoting heart health, and reducing the risk of various types of cancer.
Does Green Tea Have Carbs?
Green tea does not contain a significant amount of carbohydrates. An average cup of brewed green tea contains less than 1 gram of carbohydrates. Of course, adding sweeteners (or anything) will change this.
Green Tea Endometriosis Benefits
Some people have posited green tea as a potential natural remedy for endometriosis. Again it is the catechins and their anti-inflammatory and anti-proliferative effects that may help alleviate the symptoms of endometriosis. There is also some evidence that green tea may help reduce the growth and spread of endometrial cells.
Green Tea Magnesium Content
A cup of green tea contains around 5 to 10 mg of magnesium. That is not a huge amount, but enough to contribute to your overall daily magnesium intake.
But green tea can not be a primary source of magnesium. You should get it from other sources, like nuts, seeds or leafy greens. Magnesium helps with muscle and nerve function, blood sugar regulation, and bone health.
Green Tea Vitamins And Minerals
Green tea contains a number of vitamins and minerals. The most important are catechins (especially epigallocatechin gallate), potassium, magnesium, vitamin C, and vitamin K.
Green Tea Alzheimer Benefits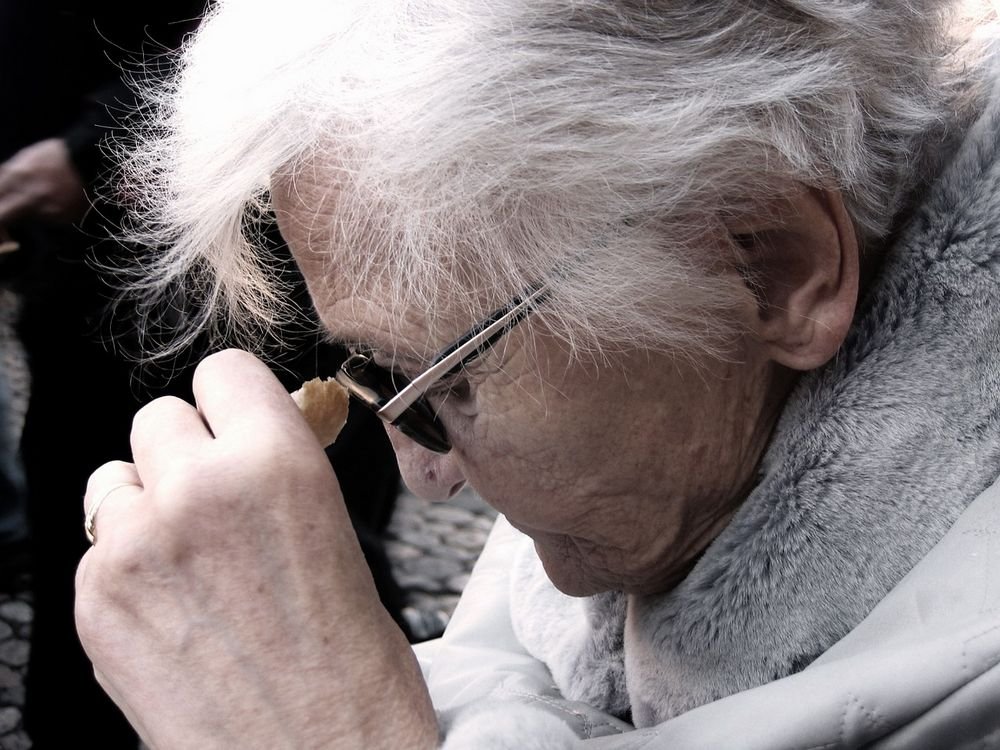 There is some evidence that green tea has potential benefits for sufferers of Alzheimer's. The catechins have anti-inflammatory and neuroprotective effects that may help reduce the risk of Alzheimer's disease and improve cognitive function in people with the condition.
Green Tea Phytochemicals
Green tea contains a variety of phytochemicals, including catechins, theanine, caffeine, and flavonoids.
Green Tea Glaucoma Benefits
Green tea has been shown to have potential benefits for glaucoma. Some studies suggest that green tea may help reduce intraocular pressure (IOP), which is the primary risk factor for glaucoma.
Can Green Tea Shrink Enlarged Prostate?
There is limited clinical evidence to suggest that green tea can shrink an already enlarged prostate. The antioxidants in the tea have anti-inflammatory and anti-carcinogenic effects and may help reduce levels DHT, a hormone that promotes the growth of the prostate.
Much more study is needed. You can drink green tea as part of a healthy diet and lifestyle for your prostate health, but you should not drink it as a replacement for conventional medical treatment for BPH.
Green Tea Theanine Content
Green tea is a natural source of theanine. In fact, theanine is found almost exclusively in tea leaves and is particularly abundant in green tea.
The theanine content in green tea can vary depending on various factors, such as the quality and quantity of green tea consumed, the brewing time and temperature, and your metabolism and health status. On average, a cup of brewed green tea contains around 5 to 20 mg of theanine.
Green Tea Fiber Content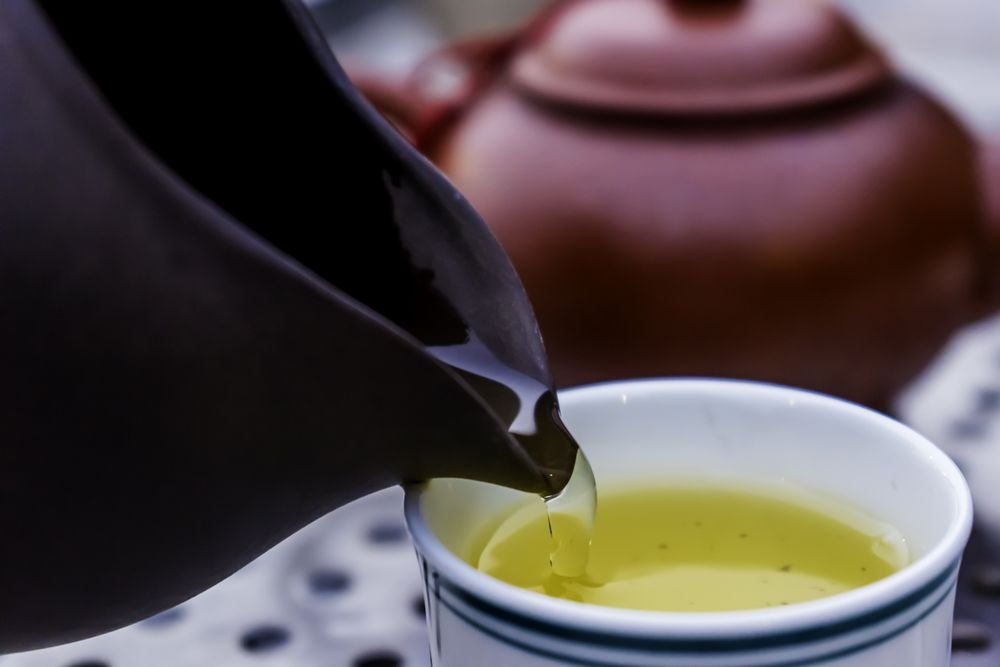 Green tea is not a significant source of dietary fiber. A cup of brewed green tea typically contains less than 1 gram of fiber.
Is Green Tea Paleo?
The Paleo diet is based on the types of foods that were available to humans during the Paleolithic era, which ended around 10,000 years ago. As such, green tea does not fit the strict definition.
However, green tea is considered Paleo-friendly, because it is a natural, minimally processed beverage that is rich in antioxidants and other beneficial compounds.
Green Tea Vasodilator
Green tea has been shown to have vasodilator effects. Some studies suggest that green tea may help increase the production of nitric oxide, a molecule that helps dilate blood vessels and improve blood flow, and reduce the production of endothelin-1 (ET-1), a molecule that constricts blood vessels and increases blood pressure.
Green tea may also help improve endothelial function, which is the ability of blood vessels to dilate and contract properly in response to various stimuli. Endothelial dysfunction is a common underlying factor in many cardiovascular diseases, including hypertension, atherosclerosis, and heart failure.
Can Green Tea Lower Potassium?
There is no scientific evidence to suggest that green tea can lower potassium levels in the body. In fact, green tea is not known to have any significant effect on potassium levels at all.
Green Tea Psychological Effects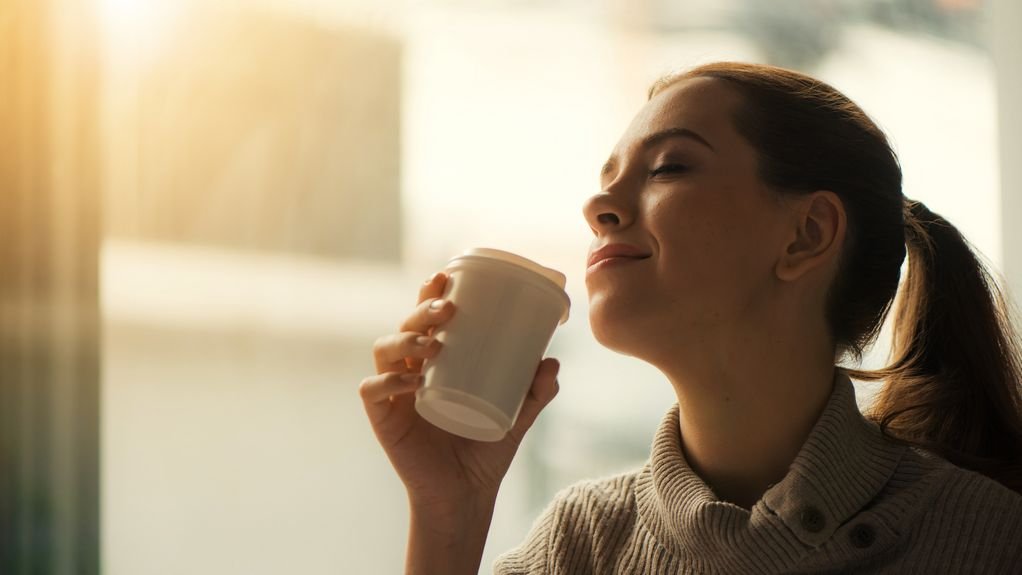 Green tea has been shown to have various psychological effects, including reducing stress and anxiety, improving mood, and enhancing cognitive function. These effects are due to the presence of theanine, an amino acid that is abundant in green tea and that has a calming effect on the brain.
Green Tea Oxidative Stress Benefits
Oxidative stress occurs when there is an imbalance between the production of free radicals and the body's ability to neutralize them with antioxidants, leading to damage to cells, tissues, and organs.
Green tea is rich in antioxidants, so it may help reduce oxidative stress and protect against various diseases associated with oxidative damage, including cardiovascular disease, cancer, and neurodegenerative disorders.
What Green Tea Does For Our Health: Final Thoughts
Much more study is needed on the green tea health benefits, but what we can say for sure is that drinking tea is good for your health overall. Jut the simple fact that you are drinking tea instead of any other beverage (apart from water) means you are doing something for your health.
But tea almost certainly does have many health benefits. We are seeing more and more evidence of various positive health effects. Green tea probably does not do everything people say it does, but there is a good chance it does much of it. At the very least, some of it.