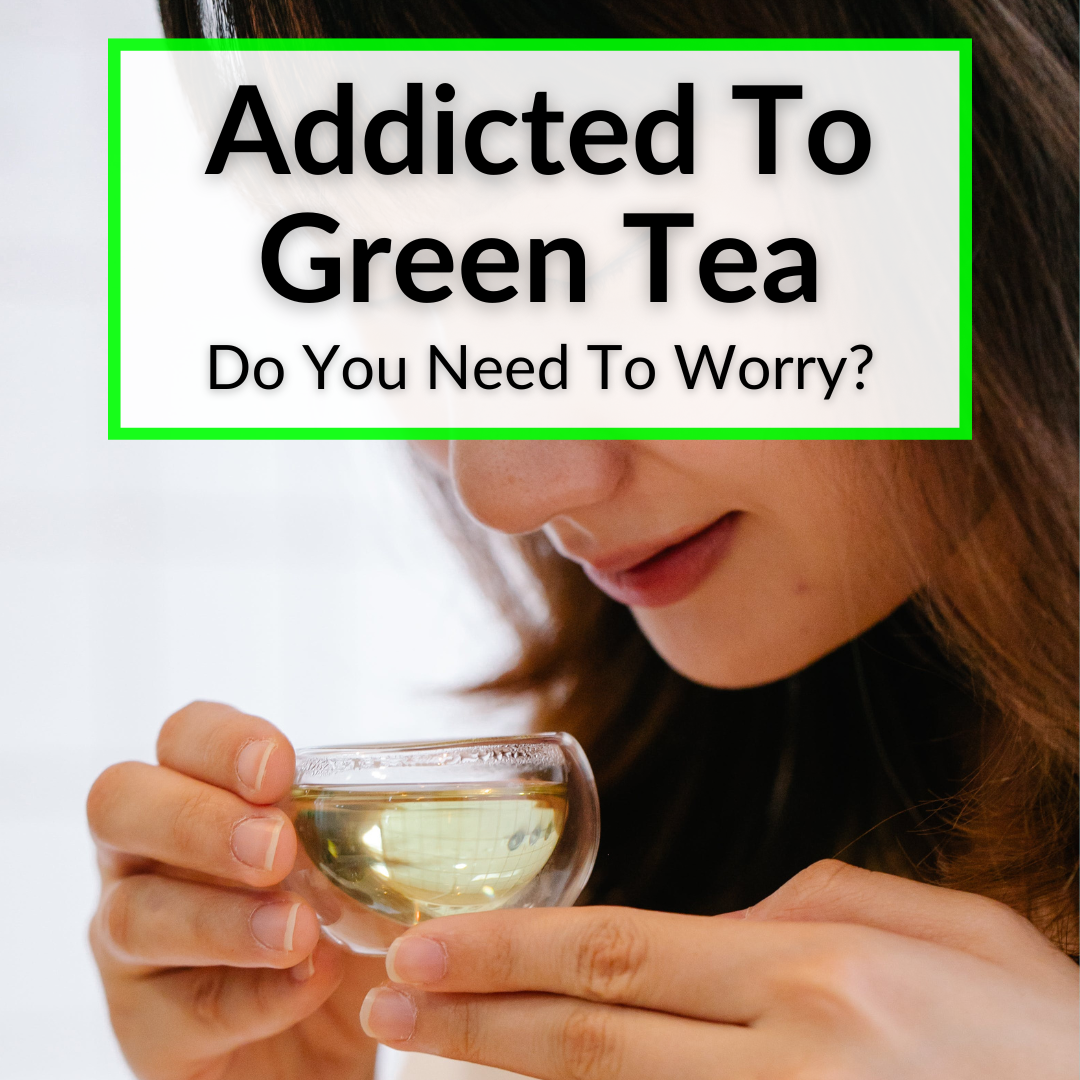 Everything in moderation, right?
You can easily overdo even the healthiest things.
And you can replace one addiction with another?
Is that true for tea as well?
Can you become addicted to green tea, if you consume too much of it every day.
Many people overcome an addiction to soft drinks by switching to green tea. Do you now have to worry about a green tea addiction?
Keep reading to find out. We'll examine if green tea is addictive and how likely addiction is. We'll also go over signs to look for and what withdrawal symptoms might look like.
Is Green Tea Addictive?
Green tea can be addictive. It contains a small amount of caffeine, which could result in addiction in some people. But it is extremely unlikely to develop an addiction to it.
If you find yourself craving green tea at certain times of the day, or believe you cannot start your morning without it, you could have a mild green tea addiction. But you'd have to drink a lot to get to that point.
Having 3 to 4 cups of green tea every day won't get you addicted to it. And even if you do find yourself addicted to green tea, it is not a hard addiction to break. Let's take a look at some signs you might have developed an addiction to green tea.
5 Signs You Are Addicted To Green Tea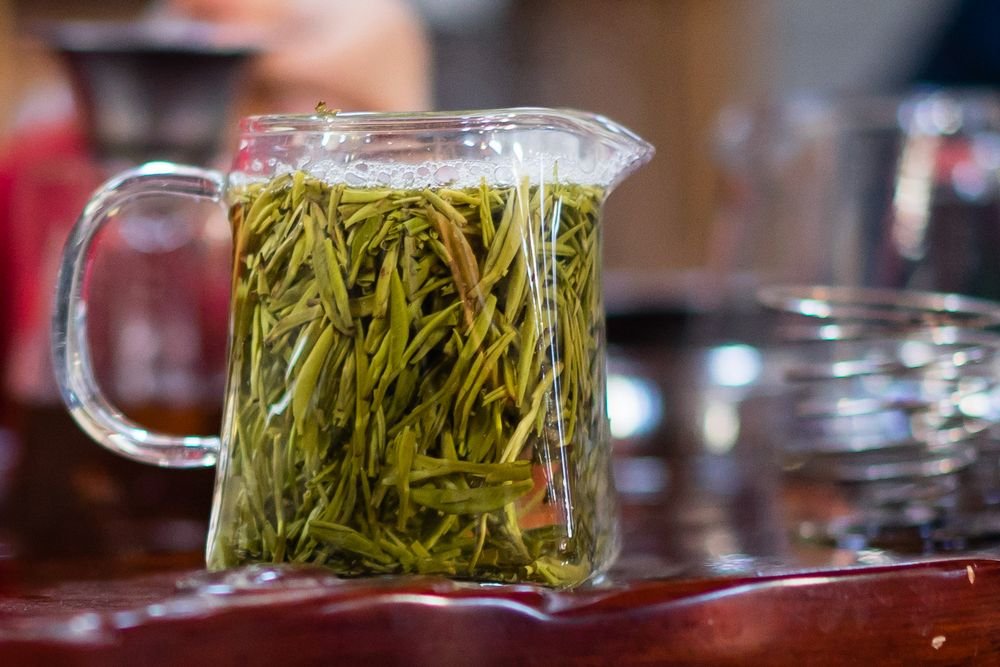 Do you stand anxiously around your kettle waiting for the water to boil so you can have that exhilarating first sip of green tea?
Here are some signs you could be having a mild green tea addiction issue:
You Do Not Feel Productive Unless You Have It
Someone with a green tea addiction might not feel productive at work without having a cup of green tea first. If you feel you cannot kickstart your morning or do not get that energy boost without this beverage, then you could have a green tea addiction. The caffeine in green tea energizes and makes you feel alert and without it, you might as well go straight back to bed.
You Cannot Remember How Many Cups You Have Had Today
Your favorite sound in the world is the tea kettle whistling. You have been brewing several cups of lemongrass, vanilla, or basil green tea since morning. You just cannot remember if this is your fourth or eighth cup. If that is the case, you might be addicted to it.
You Hoard Green Tea And Spend Tons Of Money On It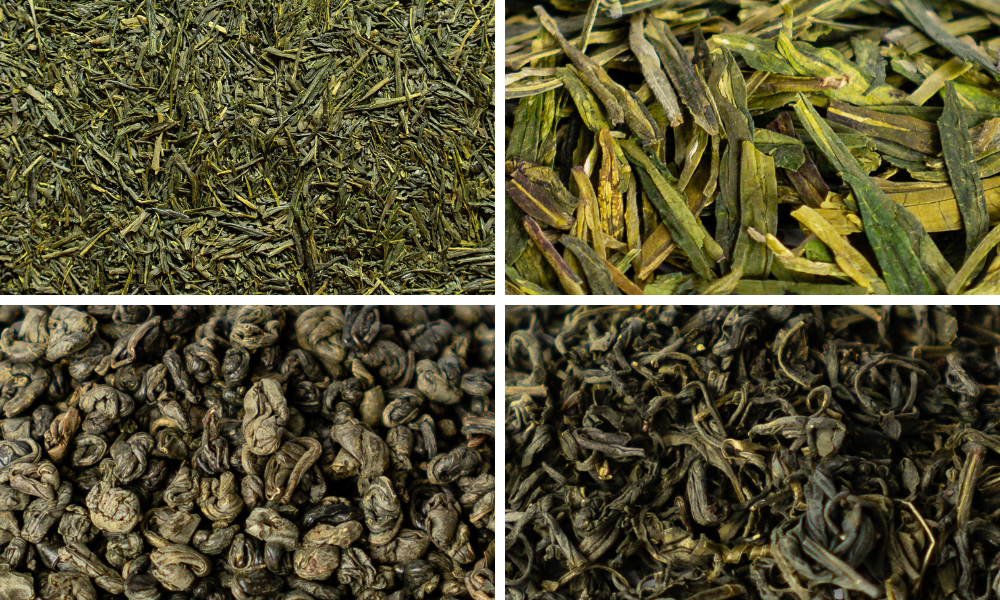 Green tea addicts often keep stocking up on their favorite beverage. They have to buy all varieties of green tea and every new flavor that is available. Often, there is no room for any more green tea boxes in their tea closet. If this describes you, then your tea addiction could be getting out of hand.
If you check your monthly expenses and find that most of the line items are green tea related and your account balance is looking a bit low, then you could have a problem. It may be time to cut back a bit.
You Have Multiple Steeping Options For Green Tea
Green tea is available in the form of tea bags and loose leaves. If you find yourself buying different steeping options, like strainers, cheesecloths, expensive French presses, fancy tea bags, etc., then there is a high chance you are addicted to green tea.
You Find Yourself Recommending Green Tea To Everyone
As a green tea aficionado, you spend all your time researching the varieties of green tea available. Not only do you have all these teas in your cabinet, but you also recommend them to your friends and family for every ailment.
"Coughs, colds, aches, and pains – have turmeric green tea or ginger green tea." You even recommend it for heartbreaks and hangovers to your colleagues and buddies. All these may be good points, but green tea cannot fix everything and you need to check your addiction.
What Are The Withdrawal Symptoms Of Green Tea?
People who are used to drinking several cups of green tea every day (or taking green tea extracts) could suffer from the following withdrawal symptoms 12 to 24 hours after quitting.
Headaches
The caffeine in green tea causes the blood vessels in the brain to contract. If you stop consuming green tea and other caffeinated drinks, these blood vessels open up, increasing blood flow.
This, in turn, could cause headaches. Worry not. The headaches will reduce once your brain adapts to the increased blood flow. It's only temporary.
Fatigue
Since you depend on green tea to feel energized, you might find yourself getting tired if you don't have it. The caffeine and L-theanine in green tea give you a calm energy. As their effects wear off, you might find yourself feeling a bit drowsy.
Difficulty Focusing
Green tea extracts help boost concentration and productivity. This is due to the catechins and caffeine, which boost neurotransmitter activity in the brain. As you deny your body green tea, you might find that you aren't able to focus and concentrate on your work as well. Like all other effects, this one is also temporary.
Depression Or Irritability
Green tea can boost your mood since it contains L-theanine and caffeine, which reduce anxiety, sorrow, and irritability. If you regularly consume green tea and suddenly stop, it could result in a depressed or irritable mood.
Is It OK To Drink Green Tea Every Day?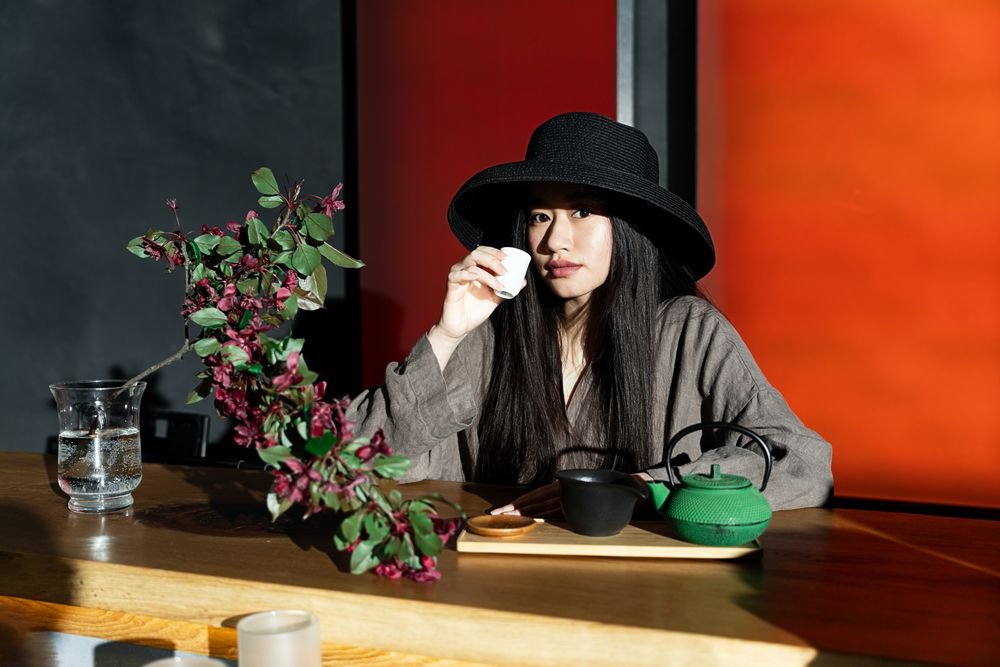 The answer to the question: "Is green tea healthy and can I have it every day?" is an overwhelming yes. Drinking a cup or two of green tea daily can do wonders for your health.
I drink multiple cups of tea per day. Probably around ten. I make a small pot (500 – 600 ml) in the morning, then re-steep the same leaves 4 to 6 times, depending on the tea. Some leaves you can steep more often than others.
Some days I make green tea. Other days I make other types, like black, oolong, white or pu'er. I have never felt any addiction to any of these types, including green tea. And most people won't either, but some could. It takes a lot though. Having a few cups of day will not lead to addiction.
If you drink green tea every day, you will experience several positive changes, however. Mainly, you will notice a boost in your energy levels, concentration, and productivity without the side effects like jitteriness or anxiety that most other caffeinated drinks have.
Drinking green tea every day can boost your overall health and wellbeing. It may even lead to weight loss. You will also find yourself being more productive at work.
Green tea also contains plenty of antioxidants. These can give you a radiant glow. Green tea's catechins and antioxidants neutralize free radicals to protect the cells from damage, improve blood circulation, and reduce inflammation.
Green tea is also packed with vitamins and minerals. Having a couple of cups a day can provide your body with many nutrients. These can eliminate toxins, protect your body from external harmful agents, and prevent sickness and disease.
How Much Green Tea Is Too Much?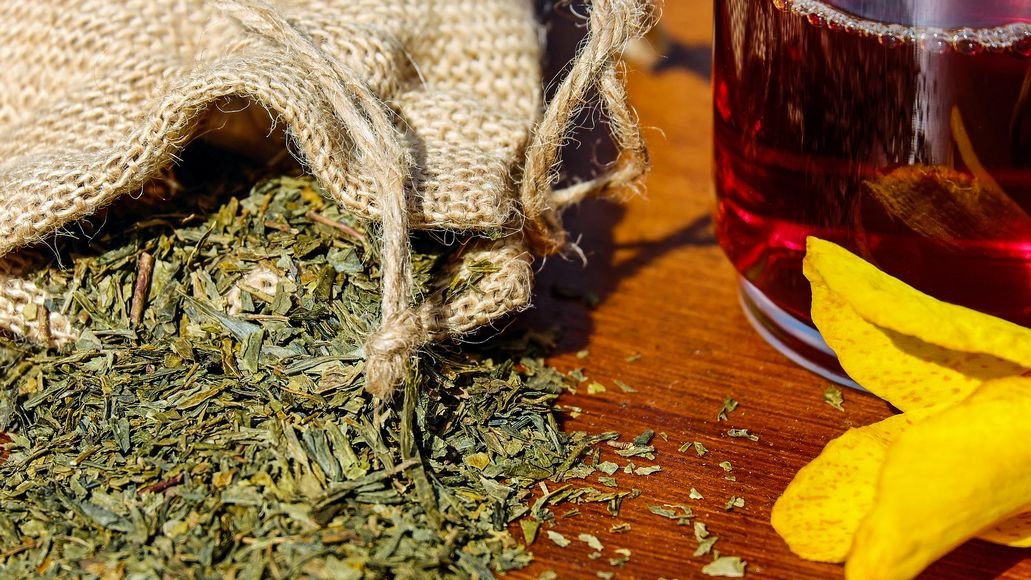 As seen above, green tea has many health benefits. However, despite all those advantages, you may still want to watch your consumption.
Experts advise drinking no more than 3 to 4 cups of green tea per day. The maximum amount of green tea many will advise you to consume daily is around 5 cups. As mentioned, I drink twice that and have not had any issues.
However, some people may not be able to tolerate even 2 to 3 cups of green tea each day. The exact consumption will vary based on your individual tolerance to caffeine.
If in doubt, please consult your healthcare professional to know how much green tea is safe for you. This is especially applicable to pregnant and nursing women.
Always choose high-quality green tea, which is generally associated with fewer side effects. Also, if you plan on drinking several cups of green tea, please avoid consuming other caffeinated beverages to limit your overall caffeine intake.
Addicted To Green Tea: Final Thoughts
You might be surprised to learn that can tea can, indeed, be addictive. But a green tea addiction is not likely. And even if you do become addicted to green tea, it is not all that hard an addiction to break.
If you find that some of the symptoms of a green tea addiction apply to you and you are worried you might be addicted, try laying off the green tea for a few days. Are you seeing any withdrawal symptoms?
If so, hold off a few more days, until they subside. Then either quit drinking altogether, or start drinking green tea again, but drink less of it than you were consuming before. If you are unable to quit, you may want to see a medical professional.