To me, there is one major benefit of any tea.
When you drink more tea, there is a good chance you drink fewer other beverages.
Those other beverages are likely to be less healthy.
That means you are doing your body good, simply by replacing them with tea.
In addition there are many other possible gunpowder tea benefits.
None are fully proven, but there is good evidence to support many health benefits.
But there are also some possible side effects. Keep reading for a rundown of both the benefits and the side effects of gunpowder green tea.
Gunpowder Green Tea Benefits And Side Effects
If you do not know what gunpowder tea is exactly, read our complete guide on this green tea variety. We will not go into any of that here. In this article, we will only discuss the side effects and benefits of this type of tea.
We will begin with 8 major purported benefits of gunpowder tea. After that, we will go into some of the possible side effects, so that you can get a clear picture of what to expect from this tea. That said, most will not suffer any side effects from a cup or two.
8 Gunpowder Tea Benefits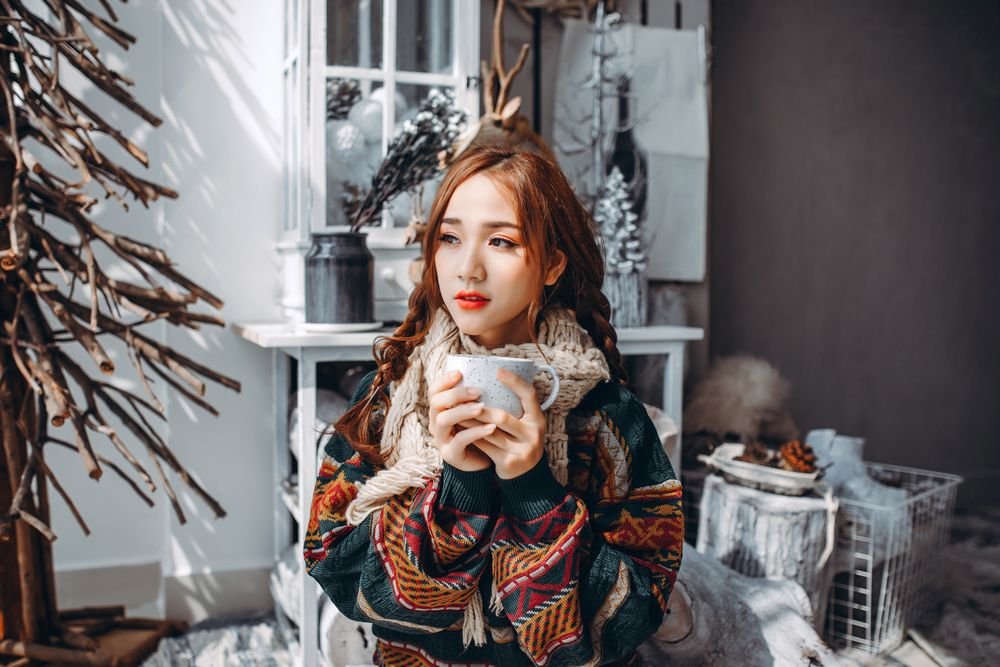 As is always the case with the health benefits of anything, it is all based on studies. Those studies may be faulty or not thorough enough. And they may someday be refuted. There is evidence for all of the following benefits of gunpowder tea, but do not take them as absolute fact.
May Improve Digestion
Gunpowder green tea is a source of fiber and catechins, which can both help improve your digestion. Catechins can have a positive effect on inflammation, which often accompanies issues such as Crohn's disease, ulcerative colitis, Irritable Bowel Syndrome (IBS), constipation, and bloating.
Gunpowder tea can also provide your body with additional fiber, which is essential to a healthy digestive system.
May Help Prevent Chronic Disease
Being rich in antioxidants, gunpowder tea may also be beneficial in helping prevent certain chronic diseases. Antioxidants can help mop up free radicals within the body. Radicals are reported to be associated with Parkinson's disease, schizophrenia, and Alzheimer's, and the antioxidant effects of drinking gunpowder tea may help reduce risk.
Can Boost Energy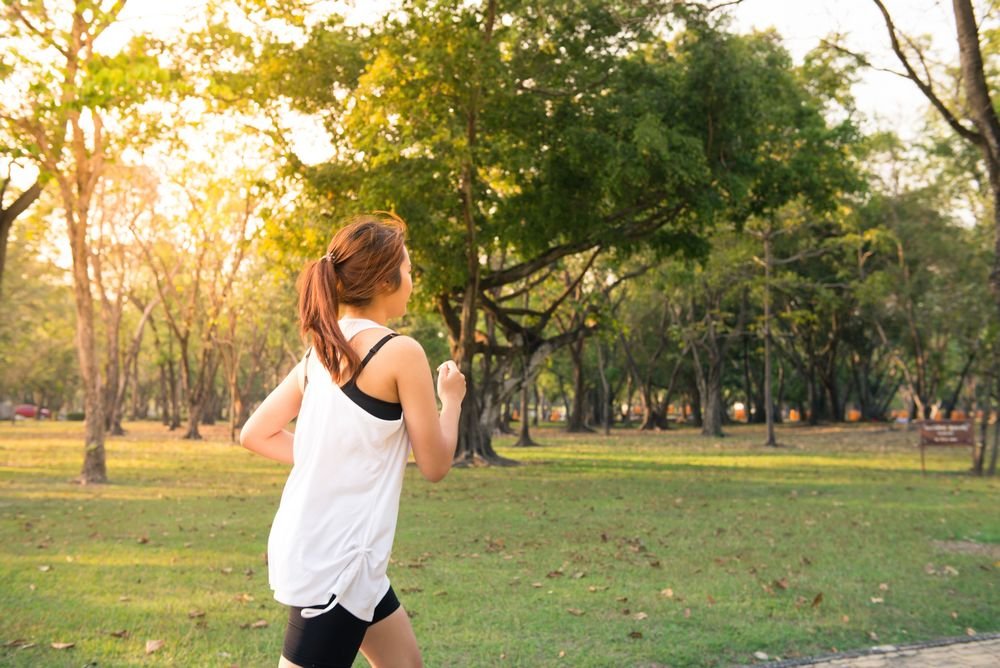 True teas made from the Camellia sinensis plant contain caffeine. Tea leaves contain more caffeine than coffee by weight, although a cup of brewed tea has considerably less than coffee.
Green tea contains an above-average amount of caffeine when compared with other teas. Gunpowder tea is a type of green tea, so it will contain more caffeine than many other types of tea and give you more of a boost.
If you are in need of an energy boost, but don't get along with coffee, gunpowder green tea may be just what the doctor ordered.
Aid In Managing Blood-Sugar Levels
Gunpowder green tea contains a good amount of polyphenols and polysaccharides, which can help bring down blood sugar levels. Gunpowder green tea can improve the body's glucose tolerance and can also help to stabilize insulin levels.
As such, drinking a couple of cups of gunpowder tea can be very effective in helping manage and prevent type II diabetes.
Can Help Improve Cardiovascular Health
It is believed that the polyphenol content of green tea is also beneficial in helping manage blood sugar levels. Specifically, the polyphenol EGCG (or Epigallocatechin Gallate), which is present in green tea, helps to lower blood pressure. It does this by maintaining the elasticity of your blood vessels so that blood flows freely through them.
Gunpowder green tea can also help prevent the formation of deposits in your arteries, including bad cholesterol (LDL), so that your arteries don't get clogged up. Polyphenols play a pivotal role in improving the efficiency of the heart and regulating blood flow for good cardiovascular health.
May Boost Immune System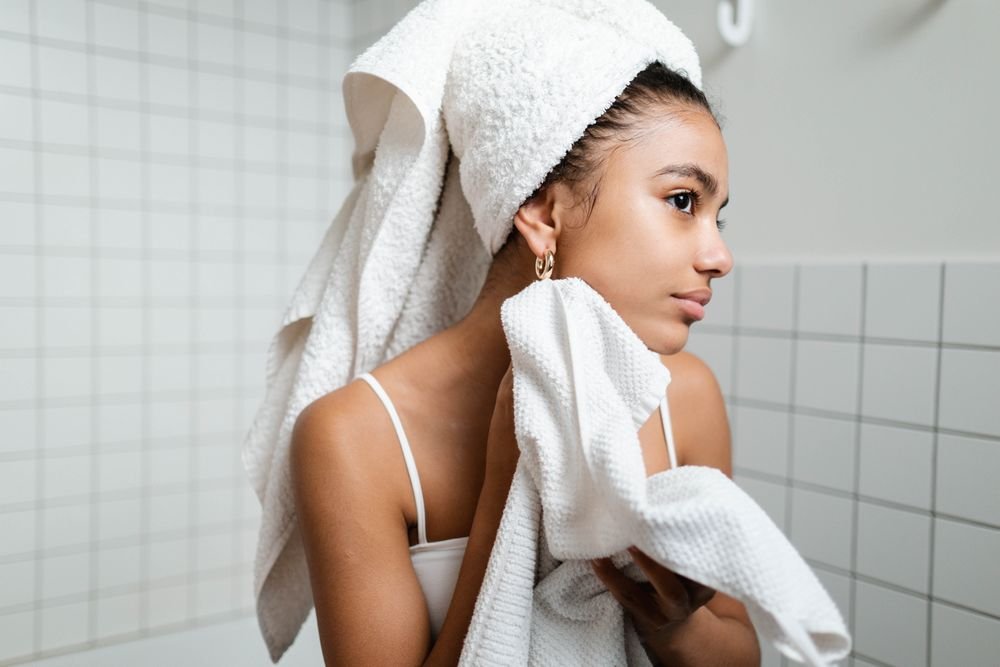 The polyphenols and antioxidants present in Chinese gunpowder green tea have also been shown to be valuable in giving your immune system a boost. It has been shown to inhibit bacteria and viral infections and to increase the amount of the body's gamma-delta T cells, which combat illness. Drinking a daily cup or two of gunpowder tea may help you avoid getting a cold or the flu during the winter months.
May Help Prevent Cancer
Green tea (like gunpowder tea) and black tea polyphenols have been extensively studied to determine their suitability as cancer prevention agents. Many in vitro experiments (carried out outside the body) support claims as to their strong antioxidant properties. However, more studies are required involving in vivo experiments to confirm these findings.
Can Aid Weight Loss
Drinking daily cups of gunpowder green tea as part of a balanced diet can have a positive effect on weight loss, by helping to suppress your appetite and by boosting your metabolic rate.
Gunpowder tea contains caffeine, catechins, and theanine (an amino acid), which are said to work together to help you burn fat, with caffeine purported to help suppress appetite.
However, gunpowder tea is not a magic weight-loss elixir. It can help with weight loss if consumed as part of a balanced diet. If you eat pizza morning, noon, and night, a daily cup of gunpowder tea will not help you lose weight. Believe me, I've tried.
Gunpowder Tea Side Effects
The following are all possible side effects of drinking gunpowder tea. Most people will not experience these, but if you are especially sensitive to caffeine or other components in the tea, you may suffer from some of them.
Anxiety
As a green tea, gunpowder tea contains higher levels of caffeine compared to some other tea varieties. As such, it may not be ideal for those who suffer from anxiety. The caffeine levels per cup are still much lower than with coffee, but if you are sensitive to stimulants, you should tread carefully.
Insomnia
Similarly, the higher-than-average caffeine levels compared with other teas may have a negative effect on your ability to drop off to sleep. If you are prone to sleep issues, you want to avoid drinking gunpowder tea a few hours before bedtime.
Digestive Problems
It's that pesky caffeine again! Some people find that excess caffeine has an unsettling effect on their stomachs. The effect is usually linked to high consumption levels, but if you are prone to stomach upsets due to caffeine, you should maybe avoid drinking large quantities of gunpowder tea.
Kidney Stones
Before you get scared off completely, as far as kidney stones go, there's good and bad news for gunpowder tea drinkers. To get the bad news out of the way first, excessive drinking of gunpowder green tea can lead to the formation of kidney stones.
However, the good news is that drinking small quantities of gunpowder tea – one to two cups per day – may help reduce the risk of kidney stone formation. Everything in moderation.
Why Is It Called Gunpowder Tea?
As mentioned above, we go over all of this in much more detail in our complete guide to gunpowder tea. That said, we'll touch on it briefly here.
Gunpowder tea is also known as 'pearl tea'. That is the Chinese name. One theory has it that the name 'gunpowder tea' arose when a 19th-century British clerk noticed that the tightly rolled tea leaves looked similar to gunpowder pellets used for cannons. The tea leaves are rolled to help preserve their freshness and also to make the tea compact for easier transportation.
Another theory says that British drinkers heard the Chinese use the phrase "gang pao de", which means "freshly brewed." It sounds similar to "gunpowder", so the name stuck.
What Is The Caffeine Content Of Gunpowder Tea?
Gunpowder tea, on average, contains around 40 mg of caffeine per 8-ounce cup. The less common black varieties of gunpowder tea contain a little more, around 50 mg of caffeine per cup. For comparison, the average 8-ounce cup of coffee contains between 100 and 150 mg of caffeine.
Health Benefits Of Gunpowder Tea: Final Thoughts
Basically, gunpowder green tea has the same purported health benefits as other green teas. And, as with all other teas, there is evidence to support the possible benefits, but nothing is 100% sure.
What is certain is that gunpowder tea (and other tea varieties) is much healthier than most other drinks, apart from water. As such, simply drinking tea instead of something else is likely to be a healthy move on its own. The additional benefits are just a nice bonus to me.