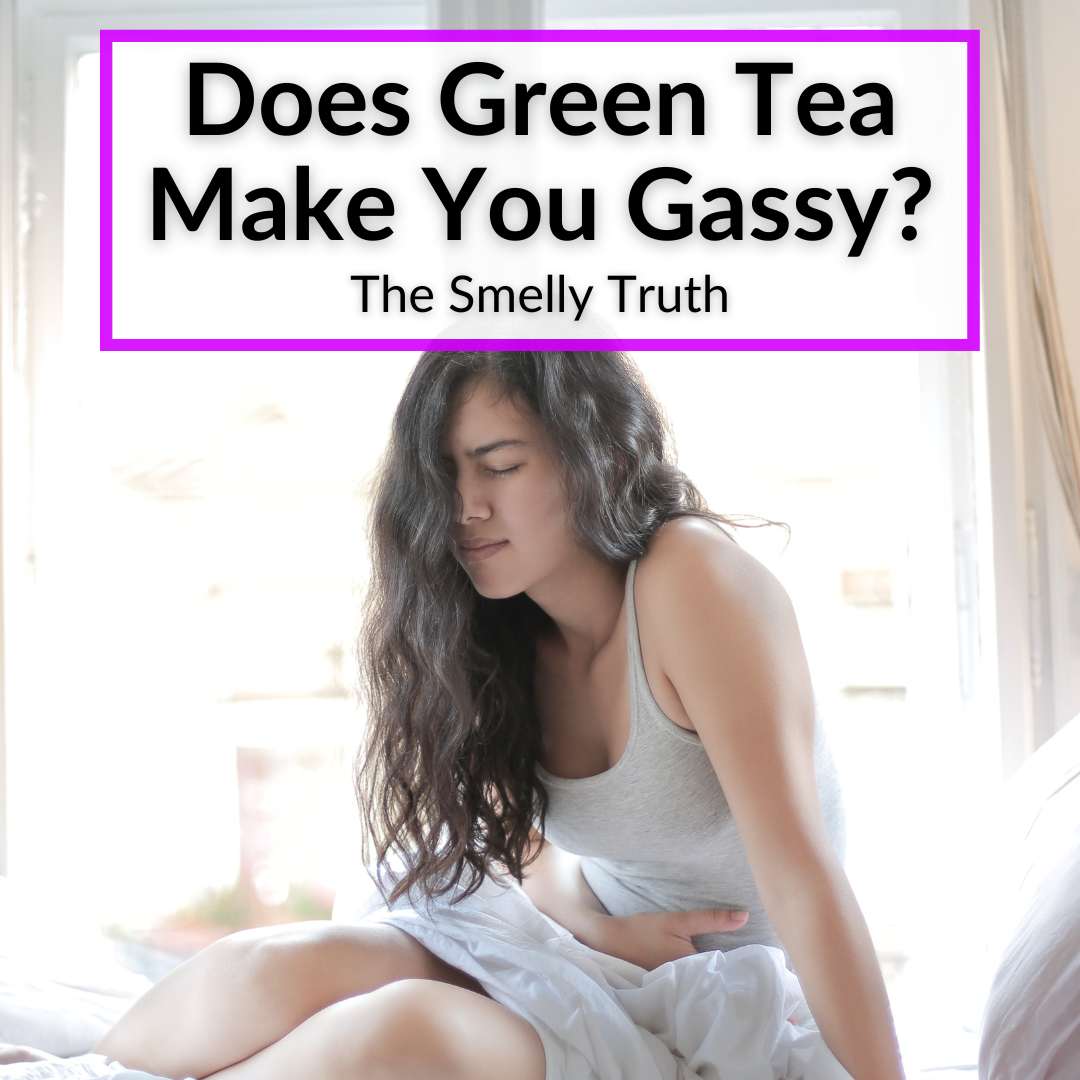 Green tea is a wonder drink!
It cures every ailment known to man, including digestive issues!
Does that sound familiar?
We've all read and heard about everything green tea can do for us over and over.
But the thing is: we are all different.
Green tea might have one effect on me and the total opposite effect on others.
Does green tea make you gassy, even though everyone else can drink it with no issue?
You may not be alone.
Keep reading to learn how common it is for green tea to cause gas and bloating, and why this happens to some people.
Does Green Tea Cause Gas And Bloating?
Yes, green tea can cause gas, acidity, or bloating. But it does not do so for most people. Everyone react differently to green tea. While some might experience these symptoms, most will not.
If you are more sensitive to them, the polyphenols and caffeine in green tea could disturb the stomach acids, resulting in gas, acidity, acid reflux, or bloating. This usually happens after drinking several cups of green tea on an empty stomach.
Again, these effects are not common and most people will not experience them. But if you have a sensitive stomach, there are a number of unpleasant side effects you might experience.
Possible Side Effects Of Green Tea On The Stomach
Green tea is mostly safe and does not cause any side effects. However, this can vary from person to person. Some individuals have reported the following issues after consuming green tea in excess, especially on an empty stomach.
Indigestion
Indigestion, or an upset stomach, is one of the major possible side effects of drinking green tea in large quantities on an empty stomach. Symptoms of indigestion include nausea, abdominal pain, and sometimes flatulence, diarrhea, or loose stool.
These symptoms typically vary based on the type of green tea you drink. For example, green tea for weight loss may contain mild laxatives, which could trigger these symptoms.
Plain green tea contains a bit of caffeine, which can cause indigestion or stomach upset by stimulating the excess production of stomach acids. It is always best to just drink plain green tea, without any additives.
Acidity Or Acid Reflux
Another symptom of drinking green tea for some people is acid reflux. Stimulants like methylxanthines and caffeine in green tea relax the esophagus, causing the stomach acids to flow back upward. This can result in burping, a sour taste in the mouth, or a scratchy throat.
These symptoms are even more pronounced in individuals with GERD, or gastroesophageal reflux disease. As a result, if you suffer from acid reflux or GERD, you should limit your consumption of green tea.
Peptic Ulcers
Since stimulants like caffeine in green tea increase peptic acid production, they could trigger ulcer flare-ups in some people. People with stomach ulcers should avoid excessive consumption of green tea for this reason.
Anemia
Like black tea, green tea contains tannins that could interfere with iron absorption. The American Journal of Clinical Nutrition reports that excessive intake of green tea could reduce iron absorption by as much as 25%.
Over time, this could result in anemia. If you already have anemia, you should only drink green tea in moderation.
Can Green Tea Be Good For Gas And Bloating?
In some people, green tea could actually reduce, and even prevent, symptoms of gas and bloating. This is mainly due to the following components and properties of green tea.
Catechins
The catechins present in green tea have a soothing action on the stomach, especially on the muscles of the gastrointestinal tract. They may also eliminate bloating by releasing the trapped gas formed in the intestines.
Anti-inflammatory Properties
Green tea catechins have an anti-oxidant and anti-inflammatory effect. This can help with abdominal pain that results from excess gas. Green tea's anti-inflammatory properties may even alleviate the symptoms of gas and bloating caused by inflammation in the digestive tract.
Caffeine
The caffeine in green tea has a mildly stimulating effect that can relieve constipation and kickstart the digestive process. This can help your system get back on track. Please note that green tea's caffeine content could also cause gas and bloating in some sensitive individuals due to its diuretic action.
L-Theanine
Stress is often a leading cause of gas and bloating. Green tea is rich in an amino acid called L-theanine which is known to reduce cortisol and decrease stress and anxiety. Drinking green tea regularly could provide relief from bloating and gas caused by stress or anxiety.
Does Green Tea Clean Your Digestive System?
Many people drink green tea for its detoxification effects. It contains polyphenols, antioxidants, catechins, and stimulants like caffeine. These compounds work together to restart sluggish digestion and bring your system back on track.
Green tea could relieve gas and bloating by improving overall gut health and reducing inflammation in the intestines. Beneficial polyphenols in green tea act as prebiotics, or healthy bacteria, which help boost digestive health.
Moderate consumption of green tea could even reduce constipation. It has a mild laxative effect thanks to its caffeine content, which stimulates digestion and keeps you regular.
Certain compounds in green tea act as digestive enzymes that can help break down food and support digestion. The antioxidant catechins in green tea also fight inflammation and relieve pain caused by bloating and gas.
Is Green Tea Good Or Bad For Gut Health?
When it comes to drinking green tea for gut health, there are pros and cons. Its caffeine content could stimulate digestion, reduce constipation, and keep you regular.
On the other hand, the caffeine may act as a diuretic and cause dehydration. Furthermore, caffeine could cause excess stomach acid production resulting in ulcers, acidity, and indigestion in sensitive people.
The tannins in green tea have been reported to reduce inflammation and stress in the colon tissues. However, tannins can also interfere with mineral absorption, particularly the absorption of calcium and iron.
While some people benefit from green tea by having reduced gas due to regularity, others can end up feeling bloated and gassy after drinking too much green tea, particularly on an empty stomach.
It is also essential to remember that excessive consumption of green tea has been known to interfere with certain drugs, such as blood thinners and blood pressure-regulating medicines. Therefore, you might want to consult your physician before drinking green tea if you take these drugs.
And what exactly is excessive consumption? How much green tea should I drink a day? Two to three cups should be fine for most people.
Which Tea Is Best For Gas Problems?
Many teas can benefit people with flatulence or gas. These are the best ones to try.
Peppermint Tea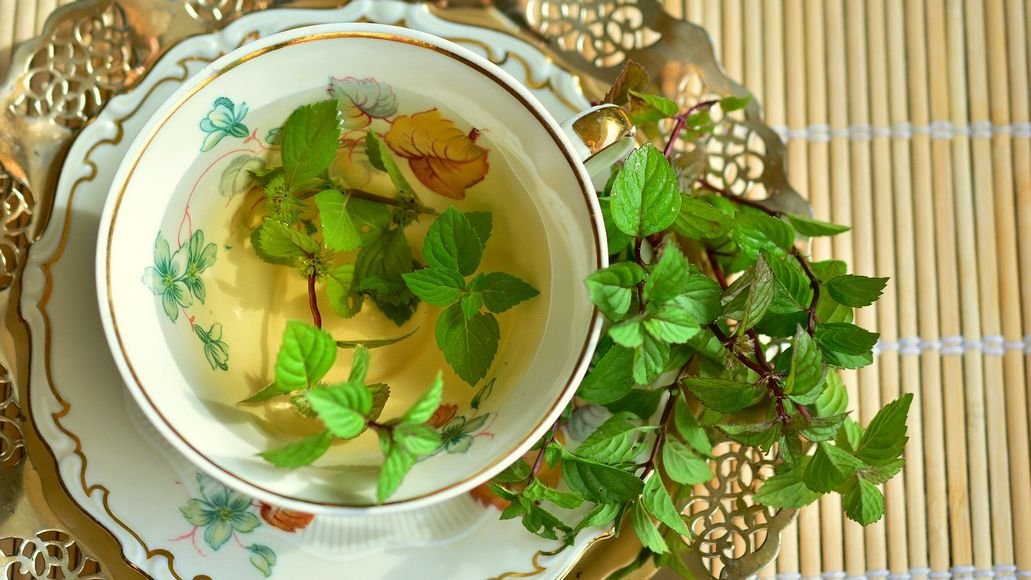 Peppermint tea contains menthol, which is known to reduce gas and improve digestion. Peppermint oil extracts can even help people with irritable bowel syndrome.
Ginger Tea
Ginger root has been touted for its digestive benefits and its use as a digestive-aid dates back to ancient times. Tea made from fresh or dried ginger could help with nausea and motion sickness. It can also aid digestion and reduce gas and bloating.
Fennel Tea
In many eastern countries, fennel tea is given to pregnant women to curb nausea, gas, and acid reflux caused by pregnancy. Animal studies have shown that fennel extracts can reduce stomach ulcers. The herb also stimulates digestion and prevents constipation, keeping you regular.
Does Green Tea Make You Gassy: Final Thoughts
Green tea can make you gassy. But only if you are sensitive to caffeine or certain other components in green tea. Most people will have no issues. In fact, green tea can actually help alleviate bloating and other digestive issues in some people.
How do you know which one you are? As mentioned, if you generally have a sensitive stomach or digestive system, you may have issues with green tea. But it may also help. The only real way to find out is to dry drinking some!