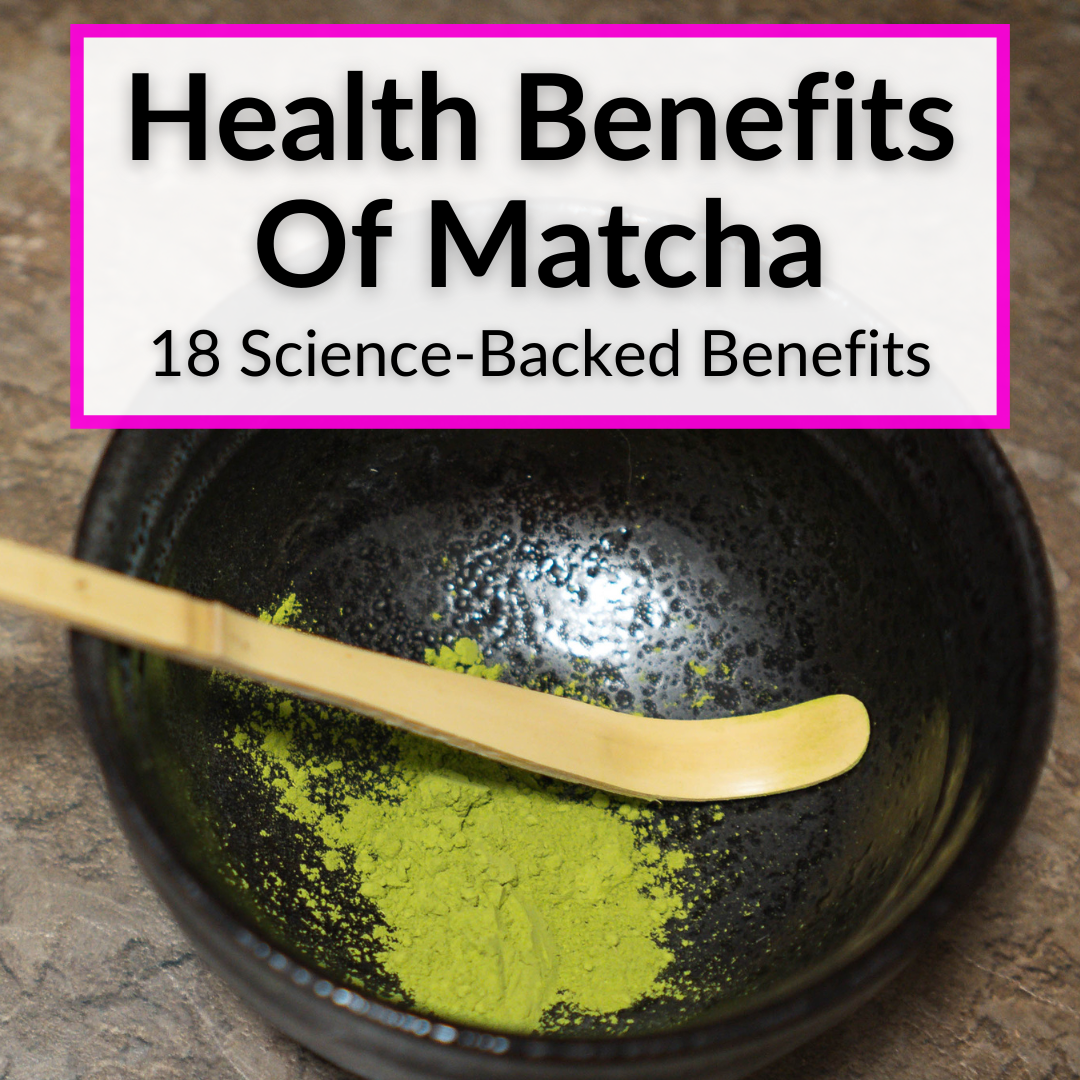 I went to Japan in 2003 to teach English for a year.
That year turned into 3. A big reason I stayed was the Japanese cuisine.
I was eating so much healthier than in the US.
And drinking healthier. One day, one of my students gifted me a package of matcha tea.
That was the first time I ever tried it and I was hooked.
I had no idea about any of the health benefits of matcha is at the time.
But these days, you can't go a single day without reading or hearing about the amazing benefits.
Is it really as good as they say?
More study is needed, but there is no doubt that matcha does provide a lot of health benefits. Keep reading to learn about the 18 most important ones.
Health Benefits Of Matcha
The following 18 health benefits have been ascribed to matcha green tea powder. There is some evidence to support all of these claims, but more study is needed for all of them.
You'll notice a lot of overlap with the health benefits of green tea. That's because matcha is a type of green tea.
And, of course, I am not a doctor or a nutritionist, so do not take anything you read here as medical or nutritional advice, or even as fact. Do your own research and, ideally, consult a medical professional to clear up any questions you have.
High In Antioxidants
Matcha is packed with antioxidants called catechins. One gram of matcha contains approximately 121 mg of catechins. Of these, almost 66 mg are EGCG or epigallocatechin gallate catechins.
Studies show that matcha contains 137 times more EGCG than Chinese green tea.
The EGCG antioxidant helps protect the body against cell damage and free radicals. It also reduces inflammation, prevents premature aging, and could protect against certain cancers.
Matcha's anti-inflammatory properties are also known to alleviate respiratory conditions like asthma and allergies.
Boosts Energy Without The Jittery Effects Of Caffeine
Matcha green tea provides a sustained and calm energy boost. This is mainly due to its L-theanine combined with the higher caffeine content (higher than other teas, but not than coffee).
The catechins and caffeine in matcha also make it an excellent pre and post-workout drink. Not only can drinking matcha pre workout enhance endurance and energy but it can also aid in recovery.
Supports Brain Health And Memory
Sipping matcha tea regularly can enhance focus, concentration, memory, and clarity, without the crash that follows most caffeinated beverages.
The unique combination of L-theanine and caffeine helps boost alpha brain waves which, in turn, enhance cognitive performance.
Supports Weight Loss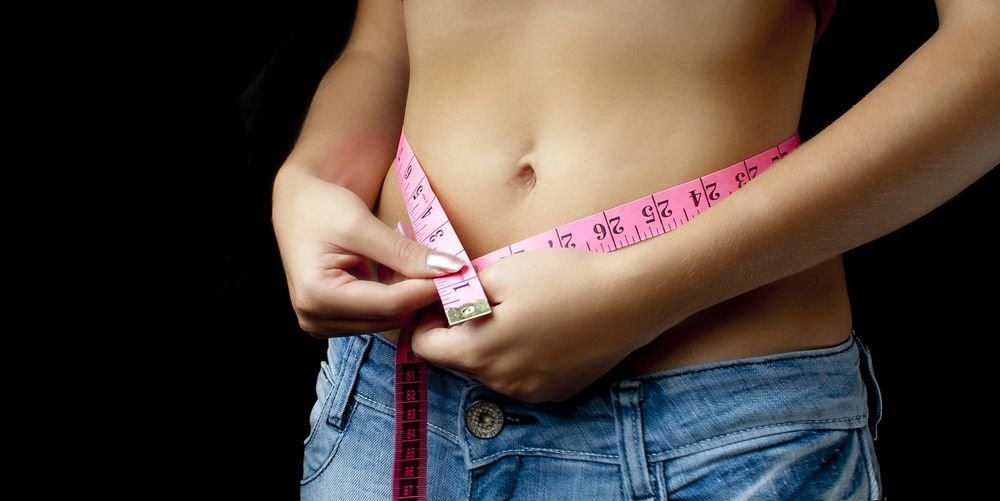 Matcha has a thermogenic effect. This means that it enhances fat oxidation and calorie burning. Drinking matcha tea regularly can boost metabolism and aid in appetite suppression resulting in weight loss. Thus, matcha is a valuable addition to a healthy diet and exercise routine.
Aids In Detoxification
Matcha is rich in chlorophyll. Chlorophyll binds with the toxins in the body and prevents them from getting absorbed into the blood.
Not only is regular detoxification good for your physical well-being, but it can also enhance mental clarity and reduce brain fog. Regular matcha consumption can even protect your liver from free radicals and heavy-metal damage.
Promotes Digestive Health
Does matcha make you poop? It can. Many people report having a bowel movement immediately after matcha consumption. This is because its caffeine, fiber, and antioxidant content clean out the intestines.
It also prevents constipation and keeps you regular. Matcha is excellent for gut health, because it promotes the formation of gut-friendly bacteria.
Boosts Immune System
The catechins in matcha boost immunity and may help ward off infections. Matcha is the type of tea with the highest catechin content. These catechins can keep certain cancers at bay.
Matcha's antioxidants also protect the cells from damage and limit the invasion of bacteria and viruses in the body. Matcha also contains vitamins A, C, E, and K, all of which have immune-boosting properties.
Benefits Skin Health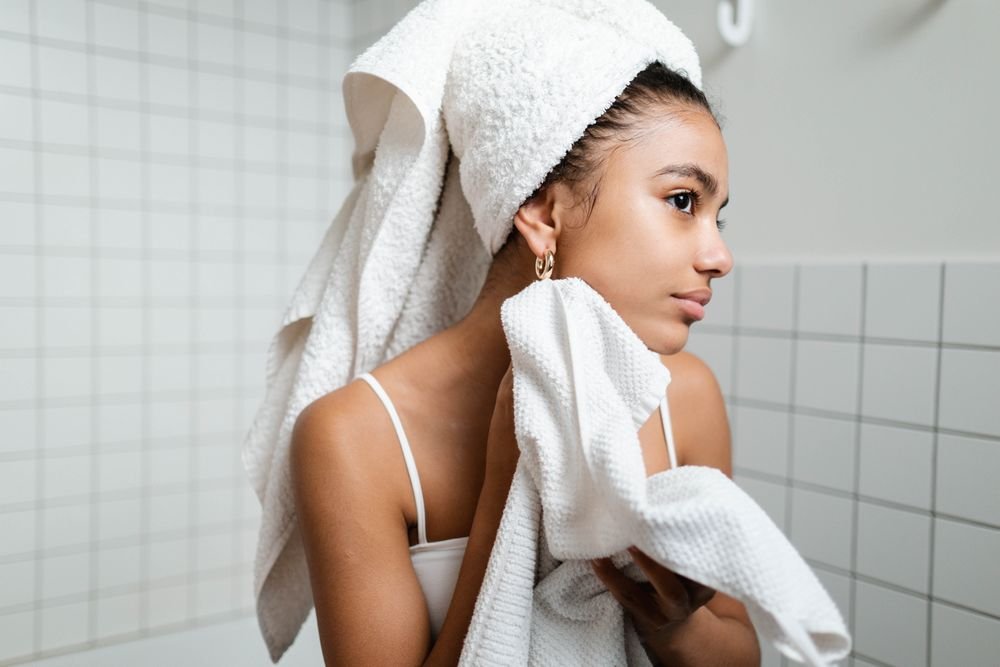 Matcha tea contains methylxanthines which are skin-boosting alkaloids. They can control oil production and reduce acne to give you clearer skin.
Moreover, the antioxidants in matcha prevent free radical damage which is responsible for wrinkles, age spots, fine lines, and other signs of premature aging.
The tannins in matcha tea also help clear out the pores and reduce excess sebum which contributes to acne and pimples. The tea's vitamin content protects the skin from damage caused by internal and external factors.
Matcha's chlorophyll content also chelates toxins and protects against the effects of UV radiation and pollutants, thereby boosting skin health.
Supports Cardiovascular Health
Drinking matcha tea regularly could reduce the risk of heart disease. Numerous studies have shown that matcha green tea helps lower cholesterol, blood pressure, and triglycerides. These are the major culprits that contribute to cardiovascular issues.
Furthermore, the catechin EGCG in matcha provides anti-inflammatory properties, which may reduce oxidative stress and inflammation that results in heart-related issues.
Calms The Mind And Reduces Stress
Studies have shown that matcha's L-theanine amino acid calms the mind and promotes relaxation while reducing anxiety.
Unlike caffeinated drinks, you feel calm without feeling drowsy after drinking matcha. This makes it ideal for meditation and relaxation.
L-theanine can also promote sound sleep, since it reduces anxiety and stress. This can make matcha a wonderful bedtime drink, if you are not overly sensitive to caffeine.
Enhances Your Mood
Studies have shown that matcha's theanine amino acid increases dopamine, serotonin, and GABA neurotransmitters in the brain. Dopamine and serotonin have mood-enhancing effects and promote happiness and mental well-being.
Promotes Oral Health
Many studies have proven that matcha exhibits antibacterial properties. The catechins in the tea bind with the cell membrane of the bacterial lipid membrane and damage it.
This inhibits the growth of bacteria in the oral cavity which, in turn, may prevent tooth decay and gum disease. Regular consumption of matcha can also promote fresher breath.
Supports Joint Health
Matcha's antioxidants provide anti-inflammatory benefits that could relieve pain and inflammation of the joints. They may also reduce stiffness that comes with conditions like arthritis and gout. Regular intake of matcha tea could lower the risk of developing these inflammatory diseases and improve mobility.
Regulates Blood Sugar
People with diabetes can enjoy matcha tea as a no-carb, low-calorie beverage. Regular matcha consumption is linked with decreased fasting glucose levels, as well as fasting insulin levels. Matcha is also known to improve insulin sensitivity and can assist in preventing blood sugar spikes.
Supports Bone Health
Did you know that just 1.5 teaspoons of matcha can fulfill your daily vitamin K requirement? Vitamin K is a crucial nutrient for good bone health.
Furthermore, the polyphenols in matcha could lessen bone loss to reduce the risk of osteoporosis, a condition that makes bones fragile and prone to fractures. Matcha also increases bone mineral density (BMD) which is the measure of how solid your bones are.
Supports Eye Health
Matcha contains lutein and zeaxanthin which are necessary for preventing age-related macular degeneration and other eye problems. The flavonoids and polyphenols in matcha also have retina-protective benefits that include protection from blue light.
Matcha's caffeine content constricts blood vessels and improves circulation. This can lower the puffiness and dark circles under the eyes.
Balances Hormones
Matcha's antioxidant properties even help with hormonal balance and hormone regulation. No wonder, matcha is recommended for women going through menopause as well as those suffering from PCOS or polycystic ovarian syndrome.
Promotes Longevity
Longevity expert and Harvard professor Dr. David Sinclair recommends drinking two cups of matcha tea daily to promote longevity. He believes matcha may prevent stomach cancer and its anti-inflammatory properties can also reduce inflammation that results in premature aging.
Does Matcha Lower Blood Pressure?
Catechins in matcha may help lower blood pressure. Studies have suggested that catechins are especially helpful in those with elevated blood pressure, putting them at a higher risk of heart disease, heart attack, stroke, and more.
The catechins help inhibit Angiotensin-converting enzymes (ACE for short), which are secreted in the kidneys. ACE are a big reason for high blood pressure.
Does Matcha Raise Blood Pressure?
No, as mentioned, evidence suggests the opposite: that matcha can help lower blood pressure, especially if your levels are elevated.
Matcha Brain Benefits
Matcha has been shown to have a number of potential benefits for the brain. They were already included above, so I'll just briefly summarize them here.
One study found that matcha may help protect brain function by preserving vascular health. It may prevent vascular aging by protecting the neuron density in layer 1 of the brain cortex.
The catechins and epicatechins in matcha have been linked to improved cognitive function and a reduced risk of neurodegenerative diseases like Alzheimer's and Parkinson's.
Finally, the L-theanine found in matcha can promote relaxation and reduce stress and anxiety. This can also lead to an improvement in overall brain function.
Matcha Diabetes Benefits
Some studies suggest that matcha may have potential benefits for people with diabetes. As mentioned above, it can help regulate blood sugar levels.
Much more research is still needed, but results so far suggest that matcha may help the body release more insulin and that it may improve insulin sensitivity, which can help regulate blood sugar levels and reduce the risk of developing type 2 diabetes.
Matcha IBS Benefits
Matcha may help people with IBS (irritable bowel syndrome). The antioxidants in matcha can help reduce inflammation in the body and inflammation is a major cause of IBS symptoms, like bloating, diarrhea, and constipation.
Also, the stress and anxiety reducing effects of L-theanine may contribute to a decrease in IBS symptoms, since both anxiety and stress can bring on IBS bouts.
Matcha Skin Benefits
The catechins in matcha can help protect the skin from damage caused by free radicals and UV radiation. This can help reduce the risk of premature aging, wrinkles, and sun damage.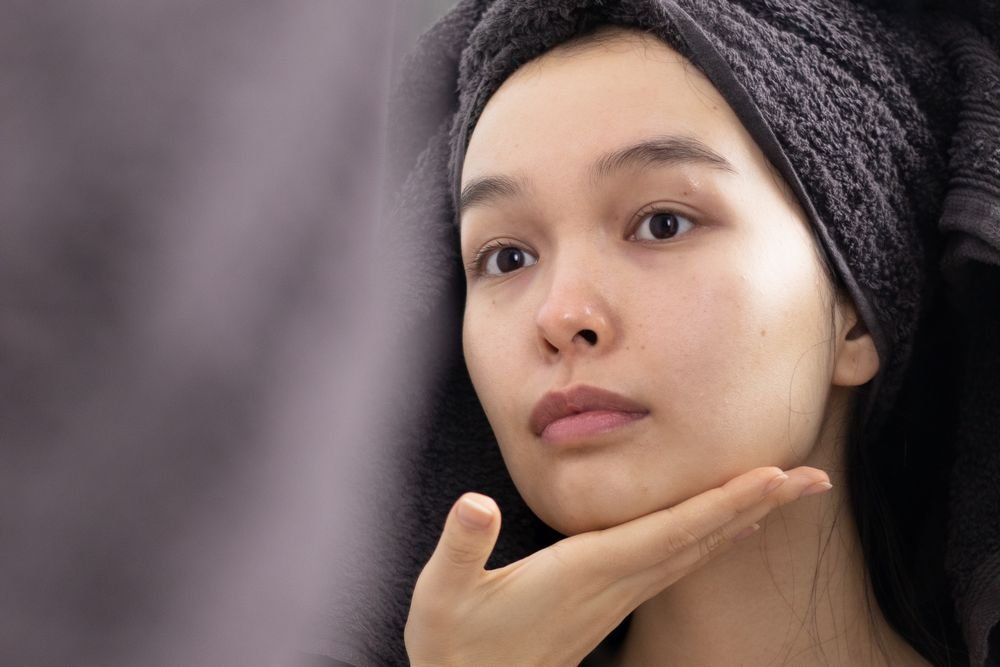 Matcha has also been shown to increase collagen and elastin fiber content in the skin. This can help improve skin elasticity and reduce the appearance of fine lines and wrinkles.
I've mentioned the high vitamin K content in matcha a few times already, as well. Vitamin K can help reduce puffiness, skin inflammation, and dark under-eye circles.
It is fairly common knowledge that stress and anxiety can contribute to skin issues like acne. You already know by now that matcha can help reduce stress and anxiety levels.
Matcha ADHD Benefits
There have been some suggestions that matcha may offer similar benefits to Adderall, but there is no real evidence to back that up. In fact, it is possible that matcha may actually exacerbate the side effects of some medications used to treat ADHD, such as Ritalin.
Matcha Kcal
100 grams of matcha powder contains around 350 kcal. Matcha is extremely low in calories, though the exact number can vary a lot. A single teaspoon of matcha powder, which is the standard amount used to make a cup of matcha tea, contains 3 to 10 calories.
Matcha Nutrition Facts 100g
According to the USDA FoodData Central database, 100 grams of matcha powder contains:
Energy: 350 kcal
Protein: 0 g
Total lipid (fat): 0 g
Carbohydrates: 0 g
Fiber: 0 g
Sugars: 0 g
Calcium: 300 mg
Iron: 14 mg
Potassium: 2650 mg
Sodium: 0 mg
Fatty acids, saturated: 0 g
Fatty acids, trans: 0 g
Cholesterol: 0 mg
It is important to note that 100g of matcha is far more than you would consume at one time. In general, a single cup of matcha only contains 1 to 2 grams of matcha powder. If you use matcha powder in other ways, like adding it to a recipe, you should know exactly how many grams you're adding.
Is Matcha Paleo?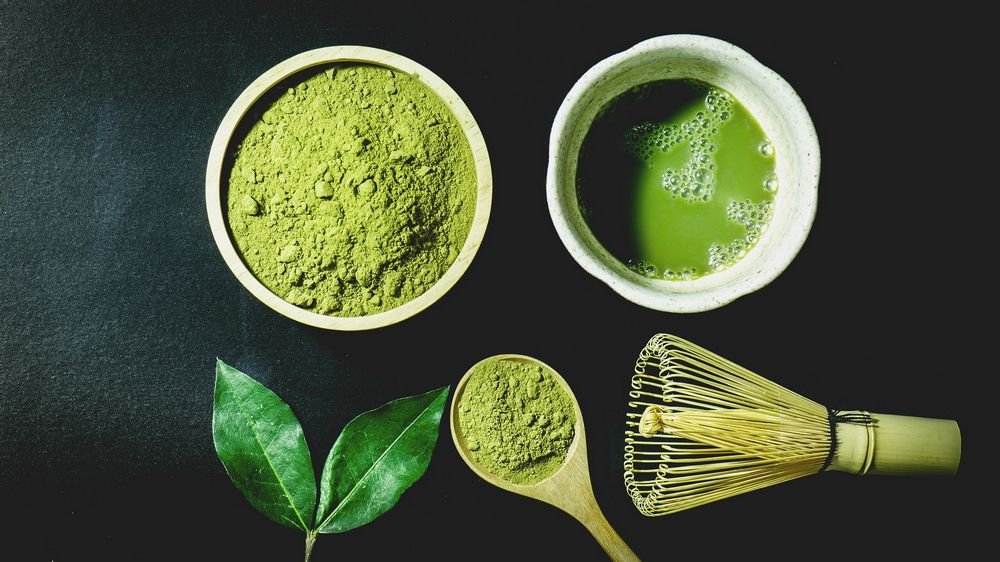 Yes, matcha is considered Paleo-friendly. But it really depends on your definition of paleo. If you take it to mean you should only eat or drink things consumed by early humans, then matcha powder does not fit the definition. Matcha powder's origins trace back only to the 1100s.
But matcha powder is made from whole, unprocessed tea leaves. It is a minimally processed plant-based food and it does not contain any additives or extra ingredients. As such, it is a good fit for the Paleo diet.
Matcha Green Tea Powder Benefits: Final Thoughts
Much more study is needed to determine the exact health benefits of matcha green tea powder, but mounting evidence tells us that it is, indeed, an incredibly healthy drink. Moreover, it is delicious!
When I first started matcha, I had no idea it was so healthy. I drank it because I loved it. Now that I know how healthy it is, I like that I can feel good about drinking it on top of just enjoying the flavor.
One caveat: you do want to buy good quality matcha powder. Lower quality powder is made from lower quality leaves that do not contain as many nutrients. Moreover, much of it is made in China, which means there is a danger of chemicals or other contaminants.
I know it is tempting to save, give the higher price of matcha. Why is matcha so expensive? There are a number of reasons and that article goes over them all. But it is also important to keep things in perspective. Per cup, matcha costs less than most other drinks. Just not other teas.