Matcha green tea powder costs considerably more than other types of tea.
Why is matcha so expensive?
There are several reasons. I will explain it all below.
But first, I want to put things into perspective.
If you look at it on a per-cup basis, you pay less per cup of matcha (under $1) than you do for any other healthy drink.
Apart from other teas, of course
You certainly pay less than you do for beer and wine. And you even pay less than for most soft drinks.
In other words, matcha is really only expensive when you compare it to other types of tea. And as mentioned, there are good reasons for theat. Let's see what they are.
Why Is Matcha So Expensive?
The main reason matcha tea is a little pricier than other types of tea is that its production process is more exact and time-consuming.
Matcha is cultivated, harvested, and prepared in a specific way. It takes more time and it produces less of the final product. This results in a higher price on store shelves.
Another factor to bear in mind is that real matcha tea can only be produced in two regions of Japan, unlike other tea varieties which can grow in different regions. The small production area and the need for it to be imported from Japan also add to the final price of matcha tea.
That said, it is possible to buy matcha produced in China. You pay less, but the quality is much worse, and there is always the issue of contaminants. there is no way of knowing what chemicals might be in the leaves, since China is known for lax regulations.
Let's run through the factors that make matcha more costly in more detail, to give you a better understanding of why matcha tea is so expensive compared to other teas.
Cultivation
The methods used to grow the Camellia sinensis plants for matcha tea production offer the first clues as to why the price tag is a little heftier than with other teas.
The tea plants that go on to become matcha tea powder need a little more care and attention, which takes up time. For the final few weeks of their growth cycle, the plants are sheltered from the sun and finish growing in the shade.
Covering the plants in shade for the final three or four weeks of their growth cycle limits their ability to photosynthesize, which forces the plants to produce more chlorophyll. This helps matcha tea acquire its customary bitterness and sweetness. It also makes it healthier and ads caffeine.
Harvesting
Following on from the final few weeks of growth in the shade, the tea leaves are then harvested. Matcha tends to be harvested by hand, which makes the process more time-consuming and labor-intensive than with other tea types. Naturally, this also adds to the final price.
Also, when producing matcha tea, growers only harvest and use the young leaves of the plants, not the stems or twigs as with some other tea varieties. This leads to a smaller harvest by weight, which also adds to the final cost of matcha tea powder.
Different Grades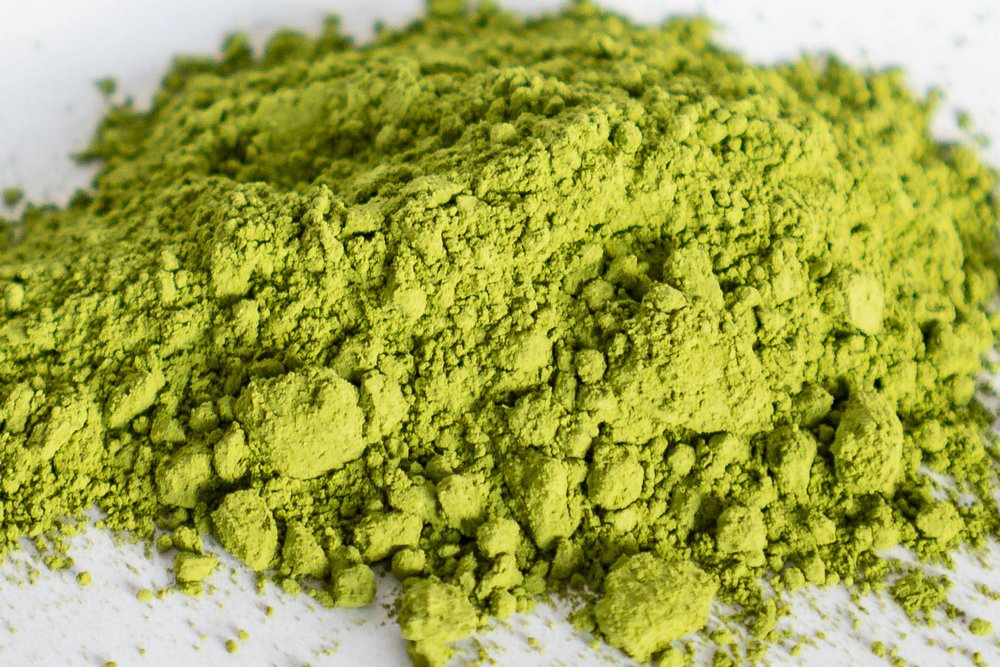 The fact that matcha tea is generally sold in three different quality grades also adds to its final price. The highest grade of matcha tea available is known as 'ceremonial matcha.' It is produced from only the youngest leaves from the very top of the tea plant.
Because there are only a limited amount of young leaves on each plant that are viable for ceremonial grade matcha, the price is naturally going to be higher than for the other grades that use the more abundant older leaves.
Processing
Once plucked from the mother plants, the leaves still need to undergo a processing stage. To be considered a true matcha tea, the leaves should be stone-milled. The stone-milling also takes up a lot of time and adds to the final price.
It is also important that the leaves are milled slowly. If the mills turn too quickly, they begin to build up heat. This affects the leaves and can lead to a loss of quality in the final product. Keeping this process slow produces a higher-quality matcha powder, but it also adds more cost to the production.
Import And Export Costs
Unless you are living in Japan, the matcha powder you buy needs to travel. The costs of exporting the powder from Japan, shipping it across the globe, and paying import duty when it reaches its final destination all add up and put a few more cents on the price tag.
Matcha tea comes primarily from three regions within Japan: Uji, Nishio, and Shizuoka. The production process varies slightly in each region, and each produces a matcha tea with slightly different characteristics.
Unless you live in these regions of Japan, your matcha tea will need to travel before you can buy it, and that also adds to the final cost when it hits the shelves.
Increase In Demand
Market forces are another reason matcha tea is priced higher than other teas. Matcha has seen a surge in its popularity in recent years, thanks to its purported health benefits.
Matcha tea is said to aid in weight loss, alleviate headaches and physical discomfort, lower cholesterol levels, and reduce the risk of heart attacks.
And with the general population becoming ever more health conscious, the matcha tea market has grown considerably over the last few years.
In addition to the increased popularity as a drink, consumption has also increased for other ways to use matcha green tea powder, like in food production. Matcha donuts, matcha ice-cream, matcha frozen yogurt, and even matcha Kit-Kats have all gained in popularity.
This, coupled with it being available in the major coffee house chains, has meant there is more demand. And higher demand leads to higher prices all around.
Why Matcha Is Expensive: Related Questions
Now we will answer some common questions related to the cost of matcha. If you have any additional questions, please feel free to ask tem in the comments below.
How Can You Tell If Matcha Powder Is Of High Quality?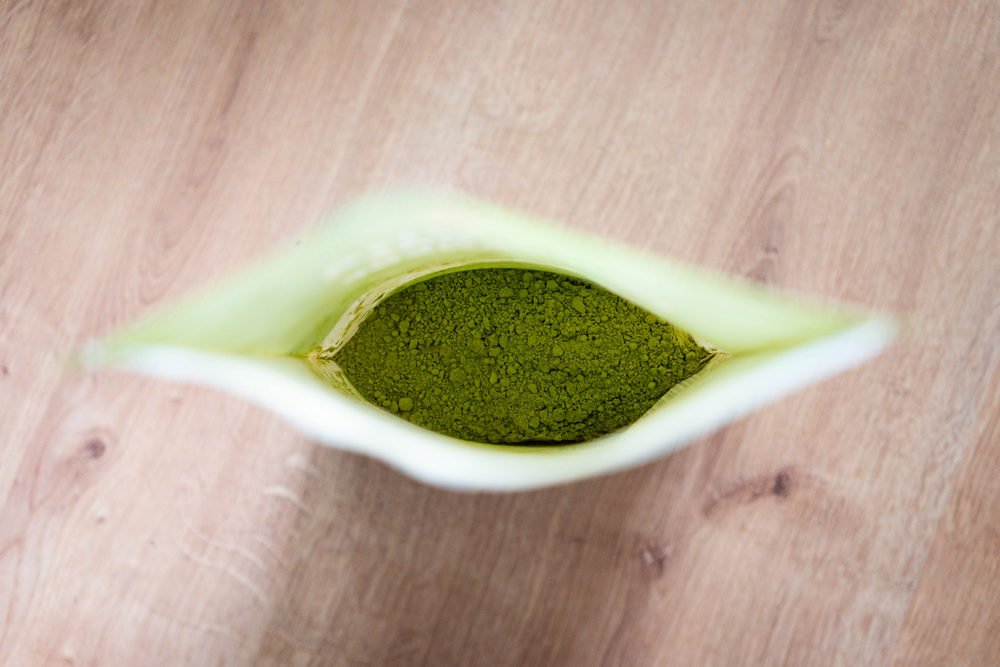 Good-quality matcha powder should be bright green in color—often described as "jade green". Lower grades tend to have a more yellowish or brownish tone. Good matcha also tastes sweeter and fresher.
How Fast Does Matcha Go Bad?
Matcha powder has a shelf life of approximately one year. It's best to consume your matcha tea within a month of opening, though. Exposure to air, smells, heat, and humidity will quickly degrade the flavor and health benefits of matcha powder.
What Is The Most Expensive Type Of Tea?
Priced at an eye-watering $1.2 million per kg, Chinese Da-Hong Pao tea from the original bush is the most expensive tea in the world. This ultra-luxurious tea originates from the Wu Yi Mountains found in the province of Fujian, and it has been declared a national treasure for its scarcity.
Is Low-Grade Matcha Still Healthy?
The lower the quality of matcha, the more likely it is to have a bitter taste and a lower nutrient content. Cheap matcha powder can even taste a bit fishy. This can make it less enjoyable to drink and reduce some of its purported health benefits.
That's not to say you need to shell out a fortune, though. You can find some pretty good quality matcha for a good price. Our matcha guide has some recommendations, including one from Amazon (surprising, because most matcha on Amazon is from China and pretty bad).
Do You Need All Of The Special Equipment To Make Matcha Tea?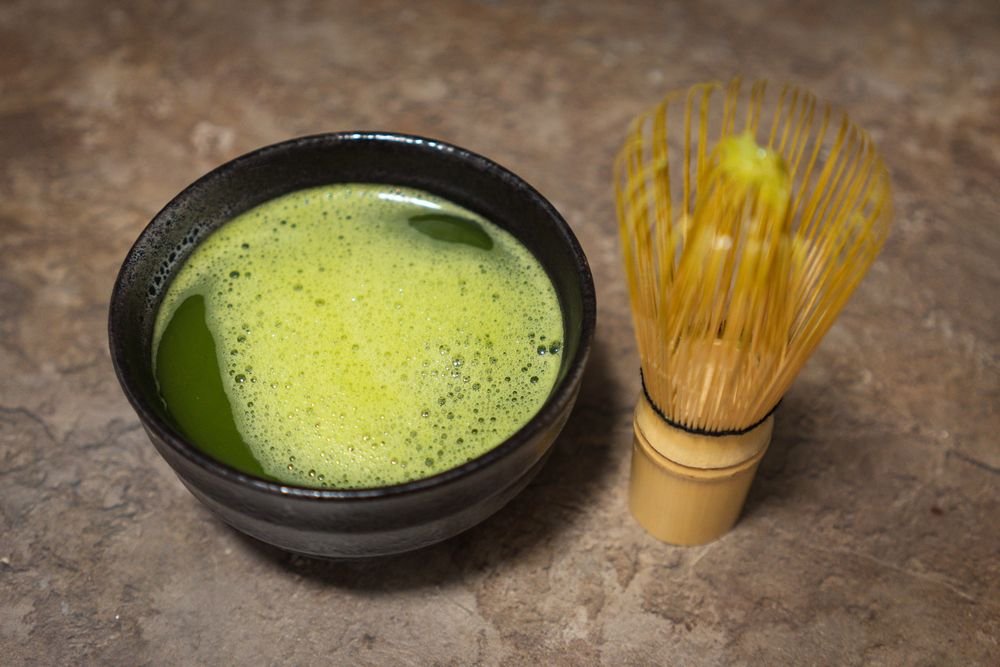 You should definitely whisk your matcha in some way, but you do not need the traditional bamboo whisk. While it is preferable to use one, you can also make matcha without the whisk.
Is Matcha Expensive: Final Thoughts
Matcha is more expensive than other types of tea. Why is matcha so expensive? There are a number of reasons and you now know all about them. But it is important to keep things in perspective.
Yes, matcha costs more than other teas, but when you compare it to wine, for example, even the highest quality matcha is still a huge bargain. You are getting a complex (not to mention incredibly healthy) drink for very little money per cup.