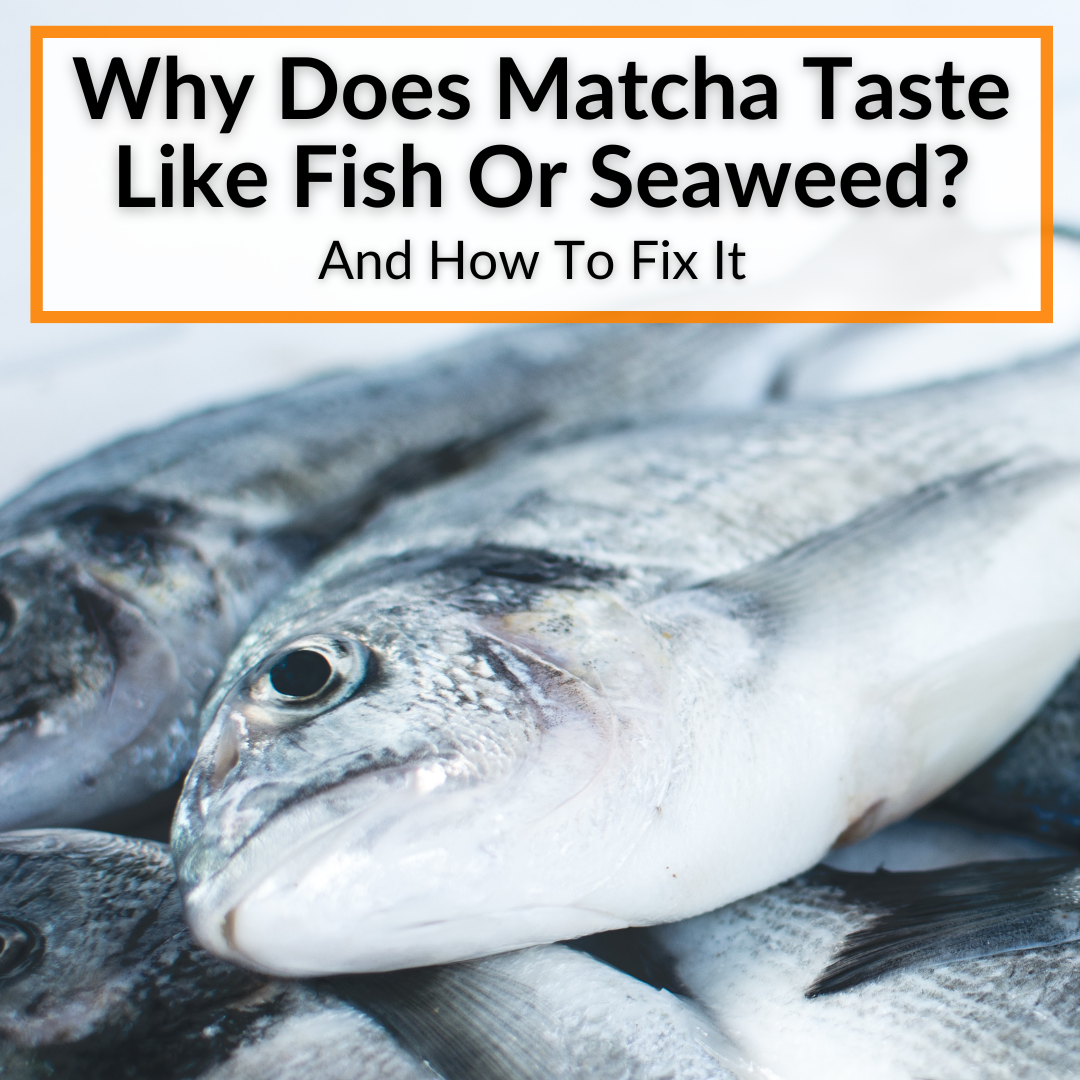 Have you noticed a fishy flavor when drinking your matcha?
Or perhaps a hint of seaweed?
The good news is: you're not alone.
And if it is a light seaweed flavor, it's actually perfectly normal.
A fishy flavor or a stronger seaweed flavor is not.
It means there is something wrong. But luckily, you can easily fix it.
Keep reading to learn why matcha can taste like fish or seaweed and what you can do about it. You deserve to enjoy the (fishless) flavor and health benefits of matcha tea, just like everyone else.
Why Does Matcha Taste Like Fish (Or Seaweed)?
The fishy flavor in your matcha tea could be due to the use of older or poorly-stored tea powder, or powder of lower quality.
Matcha is expensive compared to other forms of green tea, and you may be tempted to choose one of the cheaper varieties when shopping. But, as usual, you get what you pay for.
Matcha tea comes in three different quality grades: ceremonial, premium, and culinary. Buy the top two for drinking. Ideally, ceremonial grade.
If the strange taste is more reminiscent of seaweed than fish, that may be due to the amino acid content of the leaves. The amino acid L-theanine is believed to impart an umami flavor, which some people say tastes like the ocean or like seaweed.
However, this seaweed-like umami flavor should be subtle and not overpowering. If it is overpowering, that is not normal and again, it may be due to low quality or expired powder.
Whatever the reason, your matcha should not have a strong seaweed or fishy taste. So let's find out what to do about that. These tips work for both a fishy or a seaweed flavor.
What Can You Do About The Fishy Taste Of Matcha Green Tea?
While it's not uncommon for people to report fishy flavors in their matcha green tea, you may be able to do something to reduce or remove them altogether. Here are a few tips for ways you can reduce the fishy or seaweed-like flavor of matcha tea.
Get Used To It
If you're new to the world of matcha tea and your drinks only have a slight seaweedy or fishy flavor, it could just be the fact that it's a new flavor profile to you. Having another cup or two may change your thinking regarding the flavors.
If you just can't get used to the taste, maybe drinking it the traditional way just isn't right for you. Check out our article on how to drink matcha for a bunch of other ideas, apart from the traditional way of drinking it.
Of course, if the fish or seaweed flavor is simply too overbearing, it may be due to other factors. The most common culprit is the quality of the tea powder.
Try Different Grades Of Matcha Tea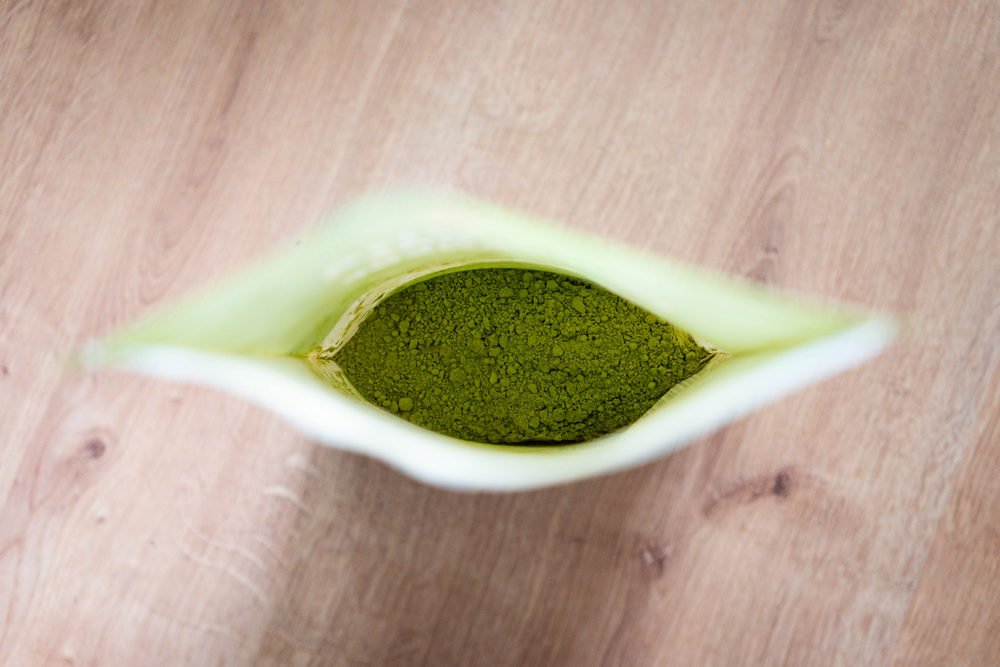 An overbearing fishy flavor in your matcha tea could be due to you using a lower-quality product. Matcha tea comes in three different quality grades: ceremonial, premium, and culinary. Selecting a higher grade of matcha should make a difference.
Matcha tea is more expensive than many other tea varieties on the market. As a result, you may be tempted to pick the cheapest option, especially in the current economic climate.
While that may be fine for making matcha-flavored foods, it may be the source of the fishy taste in your hot drink. Next time, opt for higher quality and see if you can taste the difference. It should improve the taste of matcha for you.
Improve Your Matcha Tea Storage Methods
Matcha tea is a powdered tea, rather than loose leaves. As such, it's more prone to picking up contaminants. Compared to loose-leaf tea, powdered tea can absorb more odors and humidity from the atmosphere more readily.
For that reason, you might want to should check your storage methods for your matcha powder. Ensure you are storing your matcha tea powder in a way that reduces its exposure to oxygen, heat, and humidity.
If you live in a hot, tropical location, you may want to consider storing your matcha powder in the fridge, but this is not necessary for colder regions. What is important for storage, though, is that you store it in an airtight container.
Whether you are in a hot country or not, reducing the matcha's exposure to oxygen can help reduce the fishy smell. If you are in a hot country and are storing your matcha in the fridge, the powder can acquire flavors and aromas from the other contents of your fridge. You'll want to store your matcha in an airtight container.
Use A Lower Temperature
One common mistake newcomers to the world of matcha tea make is that they use boiling water when preparing their matcha. A lower temperature can help reduce the fishy smells and tastes.
Ideally, you should whisk matcha tea in water between 150° and 160° F (65° and 70° C). Using water that is too hot in the preparation process can lead to the accentuation of any fishy flavors.
You may also come across advice to reduce the steeping time. Leaving green tea to steep for too long can produce a similar effect and lead to the tea tasting bitter and perhaps a fishier flavor. All green tea is less processed than many other teas, and as such it is more likely to become bitter when oversteeped.
The advice you see will tell you to fix this issue by reducing the steeping time to see if that helps reduce the fishy taste. But I'm sure you see the problem with that advice.
Matcha is a tea powder. You do not steep it and remove the leaves when done steeping. You can't It's a powder! This advice does work well for green tea, but if someone tells you to reduce your matcha steeping time, you can be sure they have no idea what matcha actually is.
Add Lemon Juice
In cookery, lemon juice is a common ingredient in fish and other seafood dishes. One reason for that is that the acid in lemon juice can help reduce the overbearing fishy flavors, and help keep them in check. Adding a little lemon juice to your matcha tea drink can have the same effect.
Fishy Matcha Taste: Additional Questions
Next, we are going to answer some common questions related to matcha sometimes tasting like seaweed or fish. If you have any additional questions, please feel free to ask them in the comments below.
Which types of tea can taste like fish?
There are two kinds of tea that are sometimes described as having a fishy smell or taste: pu-erh tea and green tea. Matcha is a type of green tea.
Which types of tea smell like seaweed?
A seaweed aroma is associated with teas that have a high concentration of amino acids, including matcha, kabusecha, and gyokuro.
Should matcha tea taste bitter?
Good-quality matcha should taste sweet with a subtle hint of bitterness. Look for ceremonial grade or "tea ceremony" matcha when out shopping, to ensure you get the best quality matcha powder.
If your drink is overly bitter, it may have been made from a lower-quality grade of matcha powder. If you are looking for recommendations, our guide to matcha has some good ones, including one brand sold on Amazon.
If you find that matcha makes you sick, it is probably not because it is low quality. Instead, you are probably just especially sensitive to its side effects.
How can you tell if matcha powder is of good quality?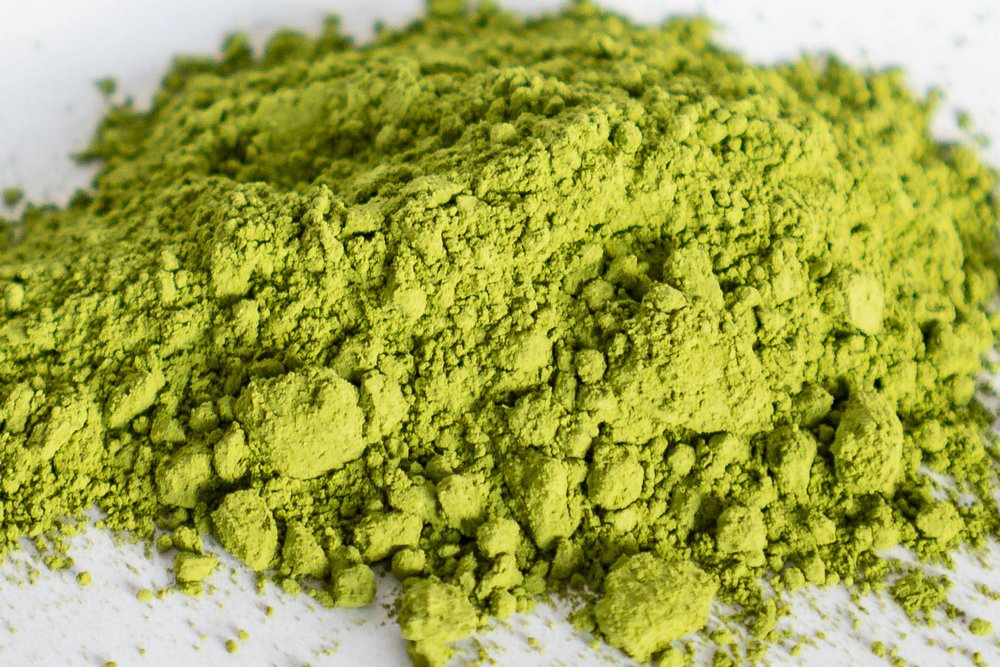 A high-quality matcha powder should have a similar consistency to that of baby powder or eyeshadow. To test the quality of your matcha powder, put a little bit on a sheet of white paper, then smear it with your finger. If it leaves a long, clean line with no breaks, then you have a good-quality product.
Matcha Tastes Like Fish: Final Thoughts
Personally, I have never had matcha that tastes like fish or seaweed. When I noticed how many people were searching for the question: "Why does matcha taste like fish?", I was surprised.
Once I started doing me research, I quickly learned that it is a common issue. More importantly, I learned that it is easy to avoid and the most common culprit is simply poor quality matcha.
As mentioned this guide on matcha has recommendations for good brands to buy. Getting quality matcha should fix the issue for most people. If it does not, it is most likely a case of your matcha powder being expired and having been stored incorrectly.