Does the traditional way of preparing matcha seem like too much work?
Or do you simply not like the taste of plain matcha tea?
Well, you're in luck.
There are many different ways to drink matcha.
And below, we will show you how to drink matcha in our 11 favorite ways.
We went for variety here, so there should be at least one way of drinking matcha that will appeal to you. And hopefully more than one!
How To Drink Matcha
There are a lot of different ways to use matcha, including many that don't involve drinking at all. But here we will only look at different ways to drink matcha. And we'll begin with the traditional one.
Traditional Method
This is how they drink matcha in Japan. It's also the way I prefer to drink it. My article on how to brew matcha covers this method of preparation in more detail. I also have an article on the accessories you need to make matcha, along with easy substitutes.
Ingredients And Tools
A ceramic tea bowl called chawan
A special tea cloth called chakin
1 to 2 scoops of high-grade matcha powder
1 to 2 teaspoons of hot water plus 2-3 ounces of hot water (not boiling)
A bamboo whisk called chasen
A tea scoop called chashaku
Tea sifter (optional) if the tea is lumpy
Method
Add a bit of hot water to the chawan. After a few minutes, discard the water.
Dry the chawan with the chakin
Add the matcha powder to the chawan using the chashaku
Pour in 1 to 3 ounces of hot water and whisk the tea using the chasen
Whisk until you get foam on top
Your matcha is ready. Drink it with a hearty slurp!
Matcha Latte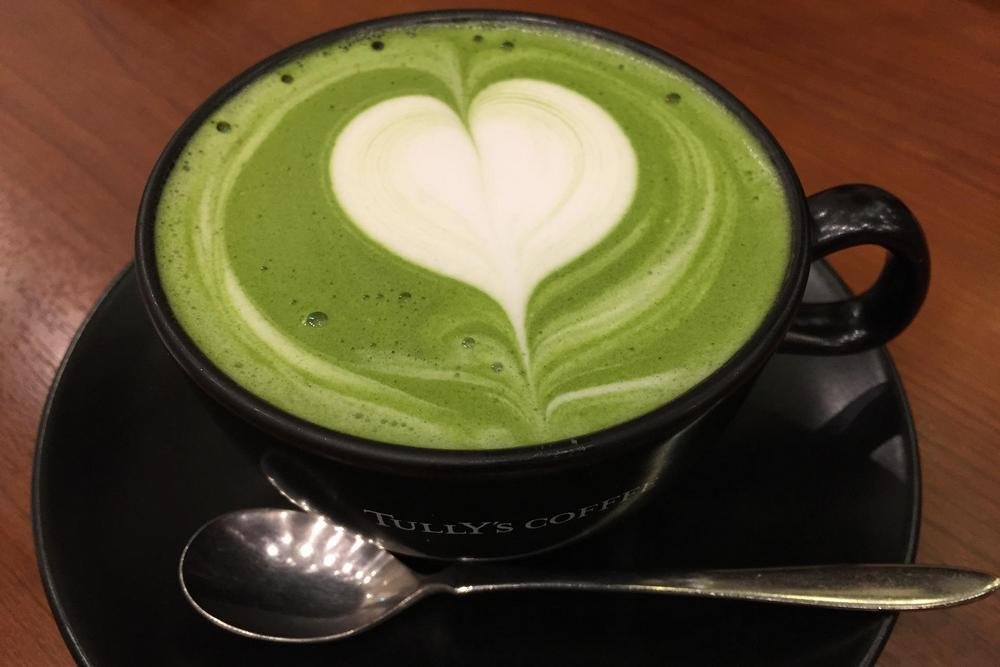 Enjoy this healthy, creamy matcha latte. If you are drinking matcha for the health benefits, know that the addition of milk does make it less healthy. But if you don't like plain matcha, this is a great way to make it taste good.
Ingredients
1/4 cup hot water
1-2 scoops of matcha
1 cup hot milk (you can use dairy-free milk if needed)
1 tsp honey (or any other sweetener of your choice)
Method
In a cup, add the matcha powder. Pour hot water over it. Whisk until foamy.
Add the milk, and use a milk frother to froth the mixture. You can use a hand or regular blender, if you don't have a milk frother.
Add honey or sweetener as per taste.
Enjoy hot!
Matcha Lemonade (Just 3 Ingredients!)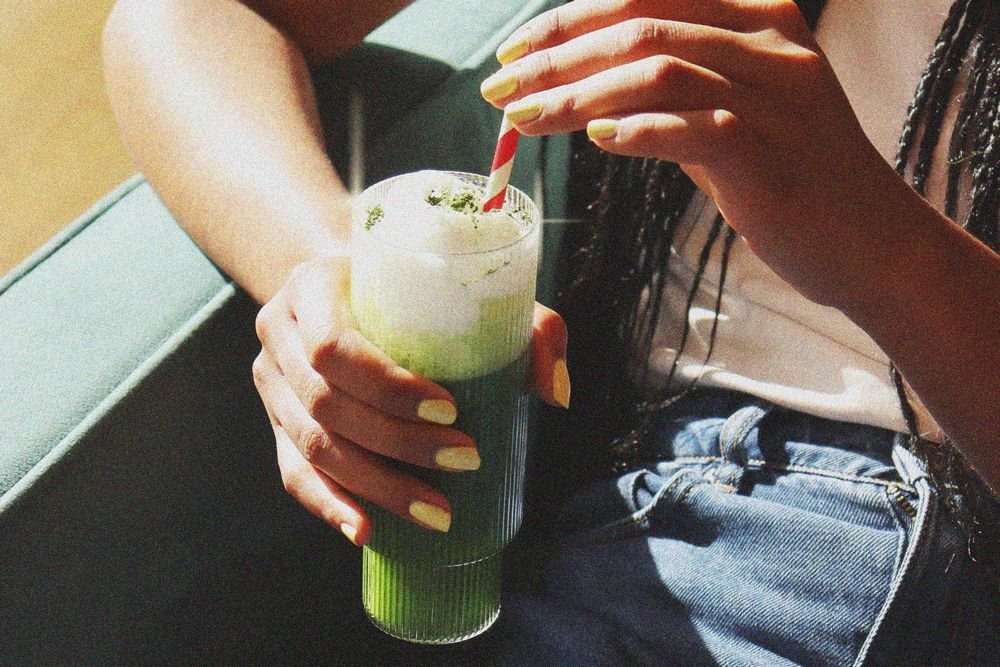 This wonderful, refreshing recipe is sure to cool you down on a hot summer afternoon. Starbucks sells this beverage, but why not make it at home instead?
Ingredients
1-2 scoops of matcha
Juice of half a lemon or lime
8 ounces of cold water
Sweetener of your choice (honey or agave nectar) as per taste (optional)
Ice cubes (optional)
Method
In a tall glass, add the matcha, lemon juice, and water.
Stir well to combine.
Sweeten with honey and stir until combined.
Add the ice cubes, and serve chilled.
Ginger Matcha Tea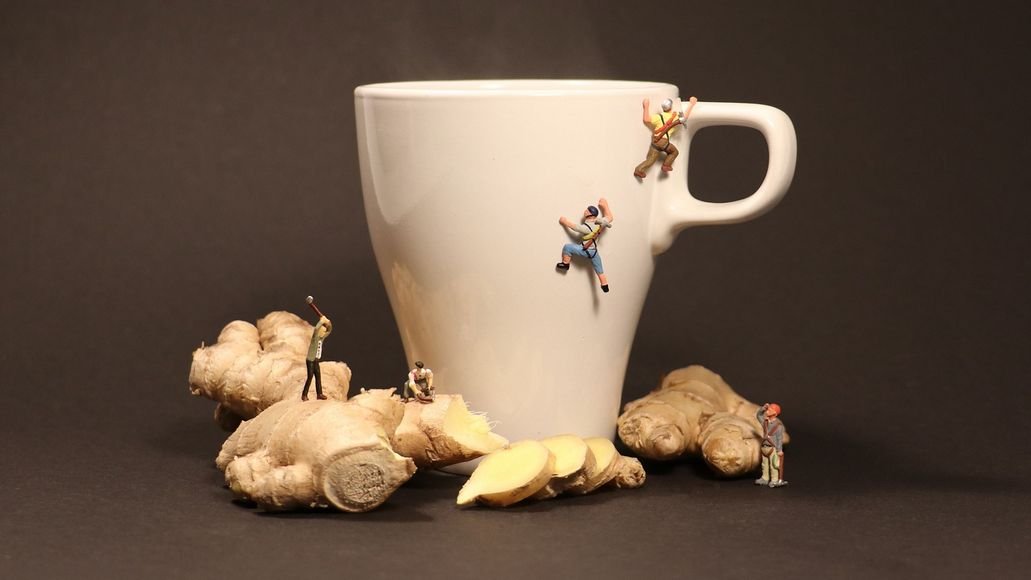 This spicy tea combines the anti-inflammatory benefits of ginger with the antioxidant benefits of matcha. Drink it hot on a cold winter morning for an alert calm.
Ingredients
8 ounces of water
1 inch piece of ginger root, peeled and grated
1 scoop of matcha
Method
In a saucepan, boil the water and add the peeled and grated ginger.
Turn off the heat and cover the saucepan to allow the ginger to infuse in the water for 3-4 minutes.
In a cup, add the matcha powder.
Pour the hot ginger-infused water over the matcha through a tea strainer to strain out the ginger pieces.
Whisk until foamy.
Drink hot.
Matcha Colada Mocktail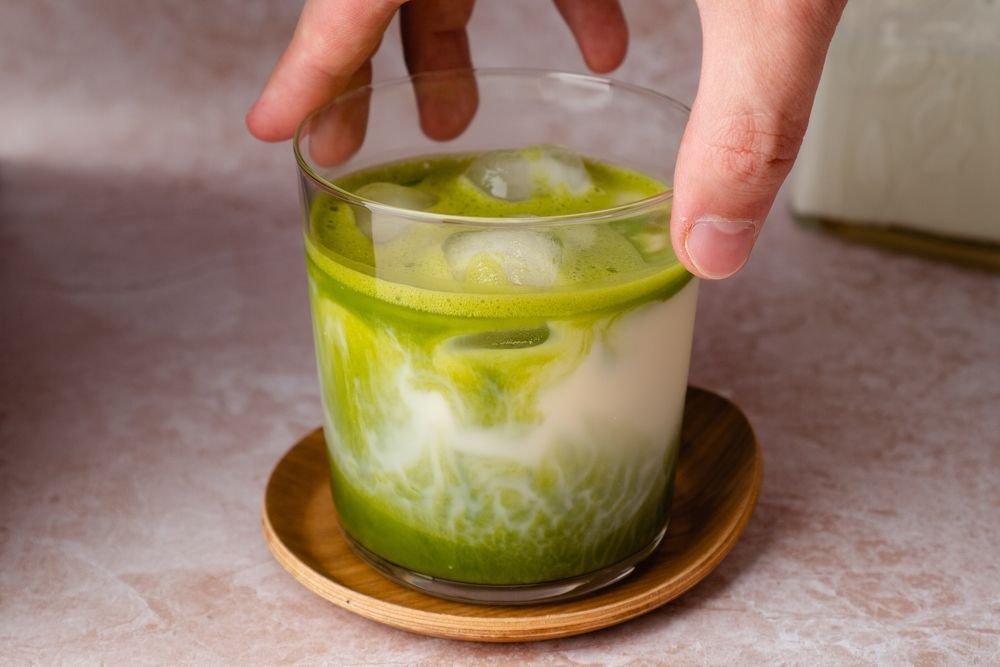 You will love this healthy tropical drink!
Ingredients
16 oz coconut cream
1 tsp matcha
3 ounces of pineapple juice
Mint leaves and ice cubes for garnishing
Method
Make the matcha coconut cream by combining the matcha powder with coconut cream. Whisk to combine.
Take one ounce of the matcha-coconut cream in a blender. Add the pineapple juice and blend. (Store the remaining matcha coconut cream in the refrigerator for a few days.)
Pour the mixture over ice cubes in a tall glass, and garnish with mint leaves.
Serve chilled.
Matcha Orange Drink
This is a wonderful immunity-boosting drink to start your mornings with.
Ingredients
8 ounces of freshly squeezed orange juice
1 tsp matcha
Fresh orange slices (optional)
Method
In a shaker, combine the orange juice and matcha powder and shake until well-blended.
Pour into a glass decorated with orange slices, and enjoy!
Matcha Banana Smoothie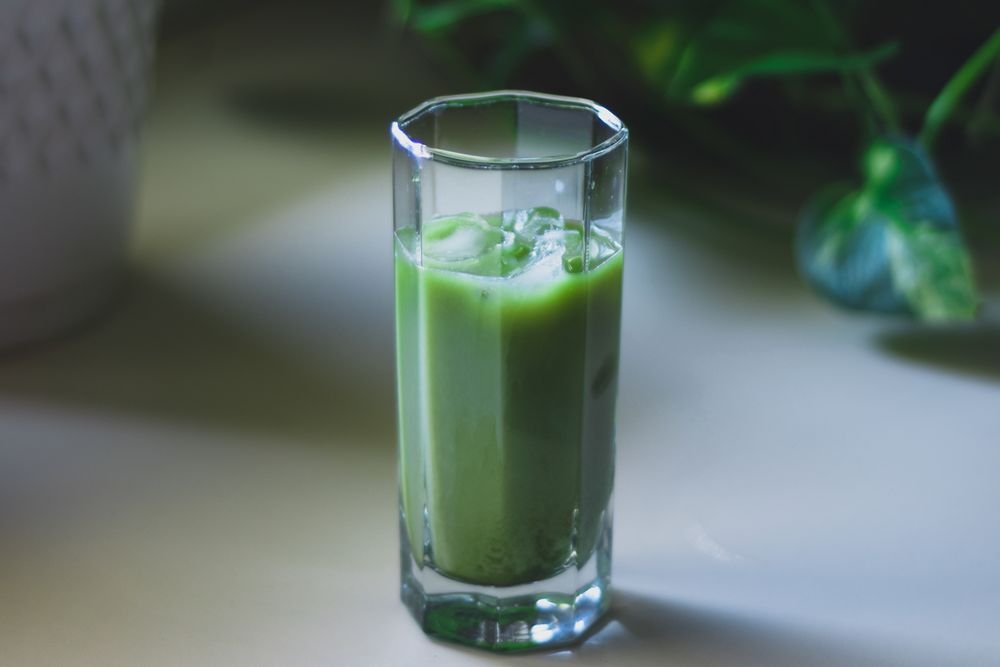 Some fruits go very well with matcha, and banana is one of them. We recommend using a frozen, ripe banana, because it helps make this smoothie creamier.
Ingredients
1 frozen, ripe banana
1 tsp matcha powder
1 cup milk (you can use non-dairy milk like almond or cashew milk)
1 tsp maple syrup (or any sweetener of your choice)
Ice cubes (optional)
Method
Chop the frozen banana into slices
Add the banana slices and all the other ingredients, except the ice cubes, to the blender
Blend well until smooth and creamy
Serve over ice cubes
Vanilla Matcha Protein Shake
Get your pre or post-workout protein with this delicious matcha shake recipe.
Ingredients
1 scoop protein powder (vanilla-flavored)
1 cup unsweetened milk
Handful of baby spinach leaves, washed and chopped
1 tsp matcha
Honey (optional)
Ice cubes (optional)
Method
Add all the ingredients (except the honey and ice cubes) to a blender
Blend until smooth and creamy
Add a dash of honey to sweeten the shake
Serve chilled over ice cubes
Strawberry Oats Matcha Latte
This drink is available at Starbucks as well, but you can easily make it at home.
Ingredients
2-3 fresh strawberries washed, hulled and chopped
2-3 tbsp strawberry syrup
½ a cup oat milk
2 tbsp hot water
1 tsp matcha
Ice cubes
Method
In a tall glass, add the chopped strawberries and crushed ice cubes
Froth the oat milk
Pour the milk over the ice cubes and strawberries
Add the strawberry syrup
In a cup, add matcha powder and pour a bit of hot water on top. Whisk until foamy.
Pour the matcha over the strawberry oat milk. Stir.
Garnish with some more strawberries and drizzle some more syrup as needed
Matcha Yogurt Drink
Matcha goes great with yogurt, and you can enjoy this creamy, sweet drink in the summer. It is easy to make, healthy, and delicious. The tangy sweetness of yogurt balances the grassy flavor of matcha. So go ahead and enjoy this probiotic, protein-rich drink!
Ingredients
1 cup yogurt. You can use any plain yogurt, including Greek yogurt or low-fat yogurt.
½ cup of milk (non-dairy or cow milk). You can also use water.
1 tsp matcha
A dollop of sweetener of your choice (condensed milk, honey, maple syrup, etc.)
Method
Add all the ingredients to a blender
Blend for 10-15 seconds
Pour into a glass and enjoy
Matcha Coconut Water
This is another refreshing way to cool down in the sweltering summer heat. Coconut water is refreshing and packed with electrolytes, while matcha helps add a boost of antioxidants to it.
Ingredients
3-4 cups of coconut water
1 teaspoon matcha powder
Ice cubes (optional)
Method
In a blender, add the coconut water and matcha powder
Blend for 30-40 seconds until no lumps are present
Pour over ice cubes and enjoy
For a creamier texture, top the drink with coconut milk and enjoy it as a latte
Ways To Drink Matcha: Final Thoughts
There are many different ways to drink matcha. Hopefully, some if the ideas above appealed to you and are something you will enjoy.
Another big benefit of most of the other methods of drinking matcha is that you don't need the highest quality powder.
For the traditional method, you want ceremony grade matcha, but for most of the other ideas, a premium grade, or even a culinary grade, will suffice. If you're not sure of the difference, our complete matcha guide explains it all.
And even if none of the ideas we showed you are right for you, hopefully they at least sparked an idea for a drink that does work for you. Get creative, and experiment! And maybe you'll come up with something so unique and delicious that people will be asking you how to drink matcha in the future.