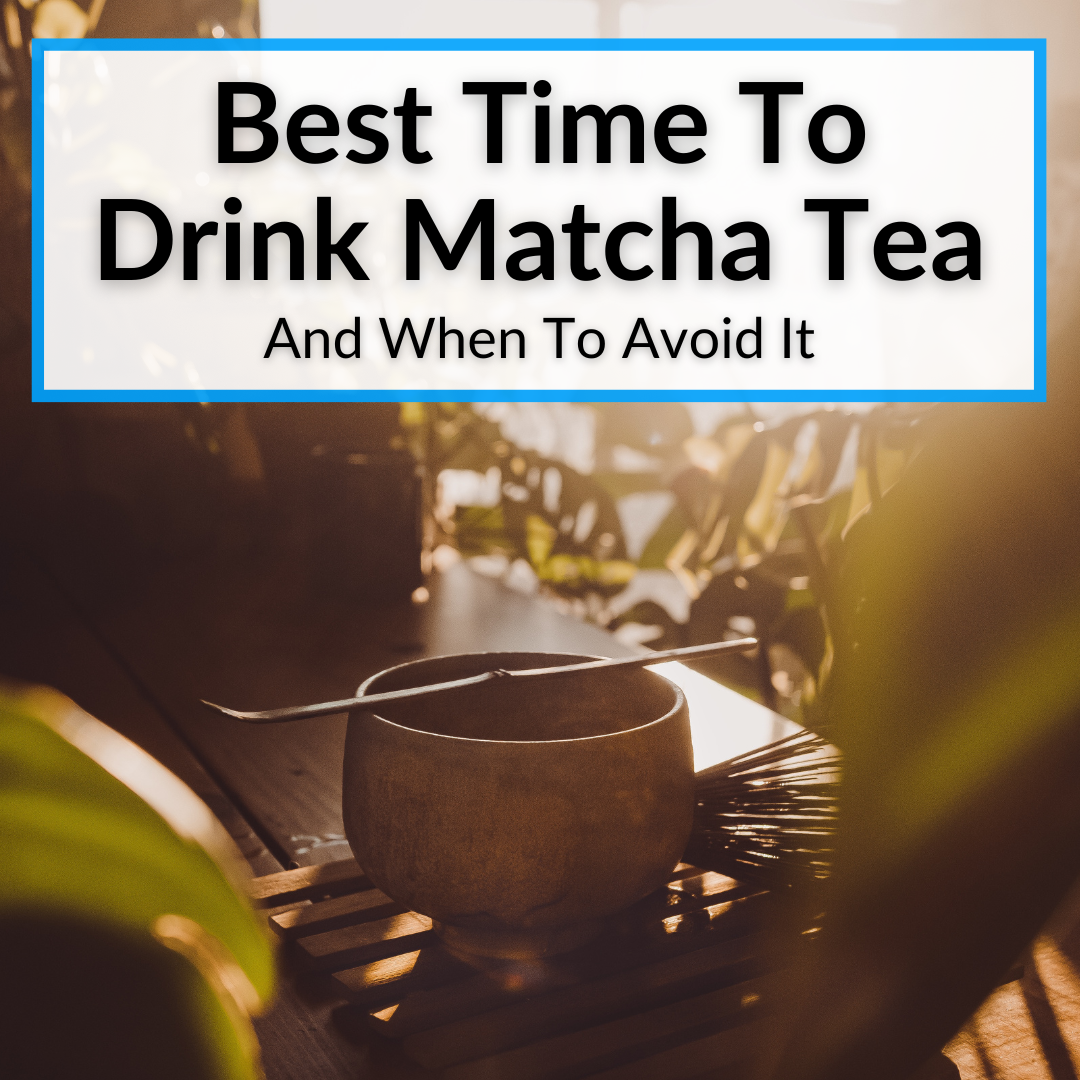 Of course, you can drink matcha anytime.
But some times are better than others.
And for some people, there are times that are a complete no-go.
That's because matcha can cause certain issues for some?
What types of issues? And when is the best time to drink matcha tea then?
Keep reading to find out.
We're going to cover all the best times, as well as the times when it may be best to avoid matcha, along with the reasons for that. We'll also cover some related issues you're going to want to know about.
When Is The Best Time To Drink Matcha Tea?
Since matcha contains caffeine, the best time to drink it is during the day. You can have a cup in the morning or an hour or two after breakfast. You can also have matcha before your workout to enhance calorie burning.
It is best to avoid having matcha too close to bedtime, because it could interfere with your sleep. Also, matcha is known to inhibit iron absorption, so it is a good idea to avoid having it with meals, just in case. Let's take a closer look at the best times to drink matcha.
When To Drink Matcha Tea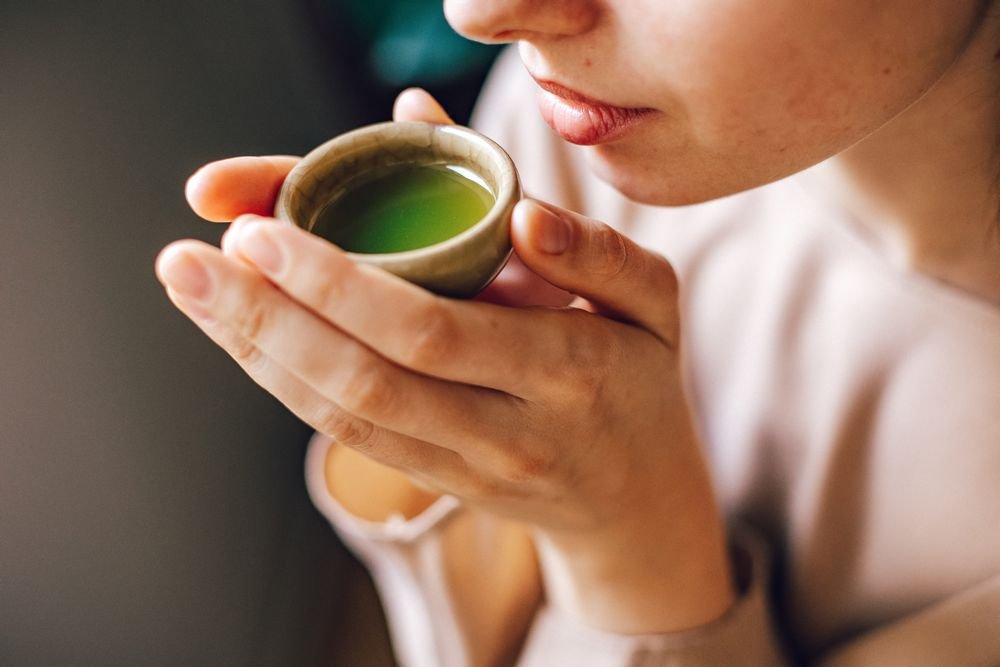 The following are the best times of the day to drink matcha green tea. Of course, that does not mean you can't also enjoy it at other times, though there are some times it is best to avoid. We'll go over those below.
In The Morning
A standard serving of matcha contains between 20-40 mg of caffeine. So, if you need that 'wake-me-up' feeling without the jittery after-effects of black coffee, matcha can be a great morning drink.
If you tend to feel nauseated or experience stomach upset after drinking matcha on an empty stomach, have a light snack with it. Ideally, you should have it an hour after breakfast. That said, I always drink tea, including matcha, before I have anything to eat. And again after.
Before Studies Or Work
Did you know that Zen monks drink matcha to meditate longer and increase their concentration?
Matcha is often described as "calmly energizing," since it helps you relax but also makes you alert at the same time.
If you have an important meeting or have been up all night studying and want to feel refreshed in the morning to continue your work, have a cup of matcha.
Matcha contains L-theanine which boosts productivity by increasing the GABA neurotransmitters in the brain. Furthermore, matcha's mild caffeine content energizes and makes you feel alert without any jittery feeling.
Drinking matcha before an exam or an important meeting can help you grasp things faster, improve concentration, and boost your productivity.
Before Exercise
People who drink a cup or two of matcha before their workout often feel more energized during exercise, thanks to the tea's caffeine content.
Studies have also shown that drinking green teas like matcha before exercise could enhance fat-burning by 17% to 24%. Furthermore, most people do not experience a crash after matcha consumption, as they do with other caffeinated drinks and sports beverages.
In the Afternoon
Many people need caffeine in the afternoon, when they tend to feel drowsy. Switching to matcha instead of other caffeinated beverages has several advantages.
Matcha won't leave you feeling as jittery or anxious as caffeinated drinks tend to do.
Matcha won't interfere with your sleep later in the evening.
Matcha's natural compounds have a slow-release effect that can boost your energy levels, and they also last longer than other caffeinated drinks.
An Hour Or Two After A Meal
The antioxidants and polyphenols in matcha act as catalysts and stimulate the natural digestive enzymes. Therefore, having a cup of matcha 60 to 120 minutes after a heavy meal can stimulate digestion. =
Many people even have a bowel movement after having matcha tea. This can prevent bloating and constipation and keep you regular.
When To Avoid Drinking Matcha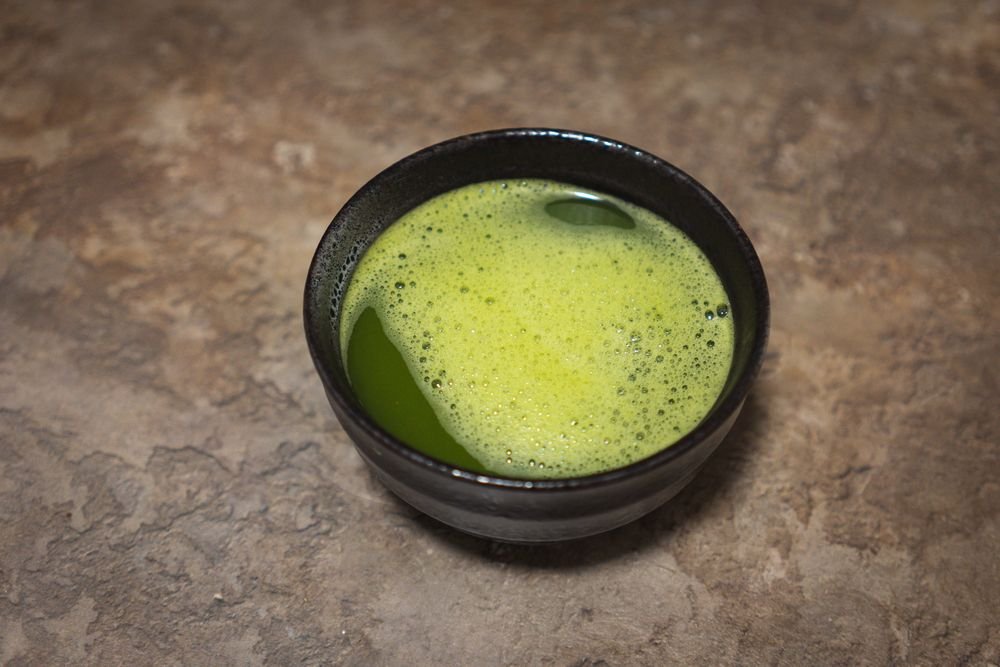 As mentioned above, avoid drinking matcha early in the morning on an empty stomach, if it makes you feel nauseated or causes an upset stomach.
Avoid drinking matcha after 5 p.m. or before bed, since it could trigger insomnia or result in poor sleep. This is not an issue for everyone, so you'll have to see how you feel.
You may also want to avoid drinking matcha with your meals. This is because it contains compounds that could prevent the absorption of important nutrients, like vitamin B1, resulting in health issues like BeriBeri.
Best Time To Drink Matcha For Weight Loss
You can have matcha before your workout to feel refreshed and energized. A cup or two of matcha is known to enhance workouts and promote fat-burning.
As mentioned above, studies show that matcha can increase fat burning by 17% to 24%, so it is one of the best pre-workout beverages to have.
You can also drink matcha an hour after a meal. Doing so could boost your digestive health and stimulate fat burning. Matcha is also known to keep you regular and prevent constipation and bloating.
Is It Better To Drink Matcha In The Morning Or At Night?
Since matcha contains between 20 and 40 mg of caffeine per serving, it is best to avoid it at night, specifically after 5 p.m. Having matcha in the evening could interfere with your sleep and cause insomnia.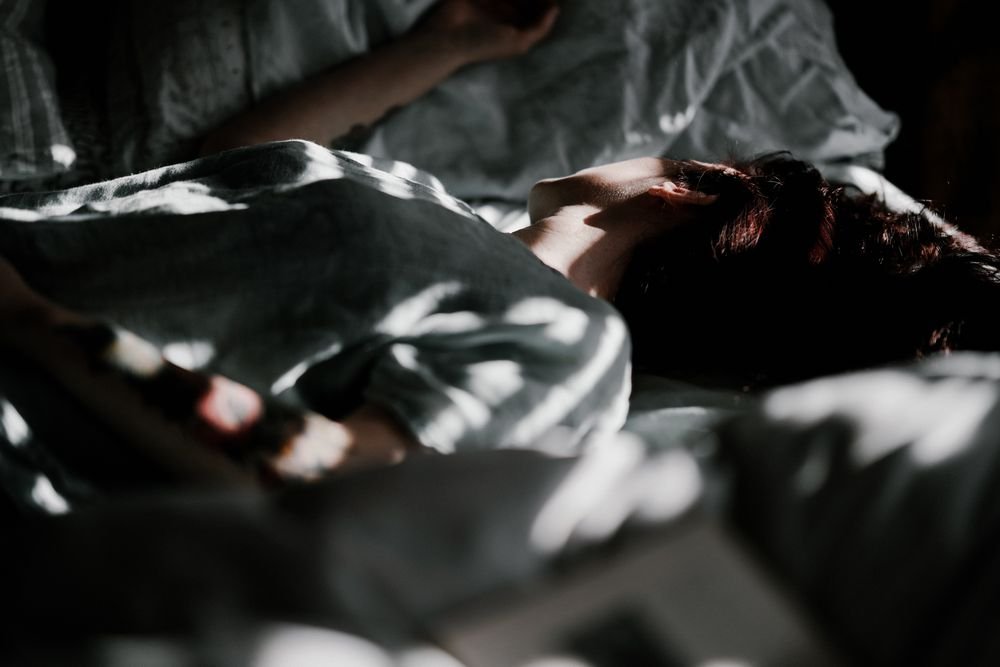 The best time to drink matcha is during the day. You can have a cup of matcha after breakfast and a couple of hours after lunch. You can also drink matcha in the afternoon when you need that pick-me-up.
Should You Drink Matcha On An Empty Stomach?
While most people can tolerate matcha first thing in the morning on an empty stomach, some tend to feel nauseated or experience an upset stomach. If that is the case for you, it is best to avoid having matcha very early in the morning before having breakfast.
If you experience stomach upset or nausea after drinking matcha on an empty stomach, it may be a good idea to have a light snack or some crackers with this beverage.
Is It OK To Have Matcha Green Tea Every Day?
Yes, you can have one to two cups of matcha green tea every day. Drinking this tea has many health benefits.
Its antioxidants and polyphenols can reduce free radicals, which may help fight premature aging, certain cancers, etc. Having matcha regularly can also boost your immunity and keep infections like common colds and coughs at bay.
Matcha is ideal for people looking to lose weight. Studies have shown that, when combined with regular exercise and a healthy diet, matcha can boost calorie burning, enhance metabolism, and prevent fat accumulation.
This also makes it a great pre-workout drink. Having matcha before meals can curb your appetite. It can also reduce unhealthy food cravings and help maintain weight.
Matcha is also known to relax and energize you. Having it every day can help boost productivity and concentration.
It is a great replacement for caffeine, which is known to cause issues like stomach upset, anxiety, insomnia, and headaches in some individuals. Matcha contains L-theanine which, combined with its small amount of caffeine, energizes, relaxes, and boosts productivity without any side effects.
Best Time To Drink Matcha Tea: Final Thoughts
You can drink matcha tea any time you like. But certain elements in the tea can cause problems for some people. Top of the list is the caffeine interrupting sleep, if you drink matcha to late in the day. Or the problems it can cause with iron absorption if you have it with a meal.
Most people will not suffer any of these effects, if you only drink a cup of two. If you drink ten cups, you probably will. Either way, if you want to stay on the cautious side, avoid the times we provided above and stick to only drinking matcha at the times we highlighted as the best.