We all want to get the most out of our workouts.
That's why sports drinks are such a huge industry.
But sports drinks contain a ton of sugar. Almost as much as soda.
Sure, they may give you an energy boost, but they may also boost your waistline.
Not to mention your dentist's bank account.
What's the answer? Drink matcha pre workout!
This powdered green tea gives you a number of benefits, and it does so while still being healthy.
Keep reading to learn all about the benefits of drinking matcha before a workout, plus everything else you need to know.
Matcha Pre-Workout Benefits
If you're looking for a tasty and healthy beverage that can help you get the most from your gym time, matcha green tea could be exactly what you're after.
Matcha is a true tea, made from the leaves of the Camellia sinensis plant. It is a type of green tea and as such, it is full of healthy ingredients that can give you more energy before your next workout and provide a boost for your general well-being.
Packing in plenty of caffeine, yet free from the jittery buzz that often accompanies a cup of coffee, matcha green tea powder could become your new best gym buddy. Let's find out exactly why.
Increases Endurance
One of the most commonly reported benefits of drinking matcha green tea before you hit the gym or start exercising is that it can boost endurance levels and help you push your limits a little further.
While the caffeine in matcha can help you feel energized, matcha green tea is also effective in regulating your heart rate and blood pressure, which can enable you to push on when the going gets tough.
Matcha green tea also contains the polyphenol epigallocatechin-3-gallate (EGCG). A study has shown that EGCG is able to prolong the exhaustive swimming time of participants as well as decrease the levels of lactic acid in their blood.
Boosts Performance By Using Fat As Fuel
Another study has shown that drinking green tea (matcha is a green tea) can help people to reduce their body weight, because it can boost energy expenditure and fat oxidation. That makes any green tea a great pre workout beverage, and matcha the best among them.
This effect is due to generous amounts of antioxidants in green tea, far more than other pre-workout beverages. The antioxidants boost your metabolism, allowing you to burn more calories while both exercising and resting. As a result, they may aid weight loss and increase the effectiveness of your workout.
And matcha has more than any other green tea, since you consume the entire leaves, not just the brewed essence. When you factor that in, you can expect matcha to help you achieve your weight loss goals even sooner.
Better Focus During Training
A good workout is always helped by being focused on the task in hand, and there is documented proof that matcha tea can improve alertness and can help you focus your attention while performing demanding tasks.
The study showed that this increase in mental alertness is due to the combination of the amino acid L-theanine and caffeine that are present in the tea.
Having more focus in the gym, or during your workout, will make it easier for you to get the maximum benefit from your exercise and can help you to lose weight in the long run.
Improves Post-Workout Recovery
That same amino acid, L-thanine, in addition to promoting increased alertness, can calm the mind (without causing drowsiness) and help you stay alert after your workout too.
As well as staving off the post-workout crash, the polyphenol epigallocatechin-3-gallate (EGCG) can help reduce pain and inflammation in your muscle fibers, which will aid your post-gym recovery and slow down muscle atrophy.
A study shows that the presence of EGCG is able to preserve muscle mass in animals by reducing protein degradation and by increasing metabolic function. As such, drinking matcha tea once you have finished working out may give you these extra benefits.
Protection From Free Radicals
In addition to the workout-specific benefits of drinking matcha green tea, it can also help boost your general health, which can indirectly help you maximize your workout efforts.
The presence of antioxidants, including EGCG, can help minimize the risk of chronic diseases such as cancer and heart disease, by mopping up free radicals within your body.
Free radicals are highly reactive and unstable molecules that are produced naturally by the body as a byproduct of the metabolic process. Left unchecked, they are purported to be responsible for the aging of the skin, certain cancers, and Alzheimer's disease.
Matcha green tea contains many times more antioxidants than other types of green tea. The higher-than-average dose of antioxidants helps reduce the amount of free radicals, allowing your body to recover more quickly after a training session and to avoid diseases that can keep you out of the gym.
Improves Immune Function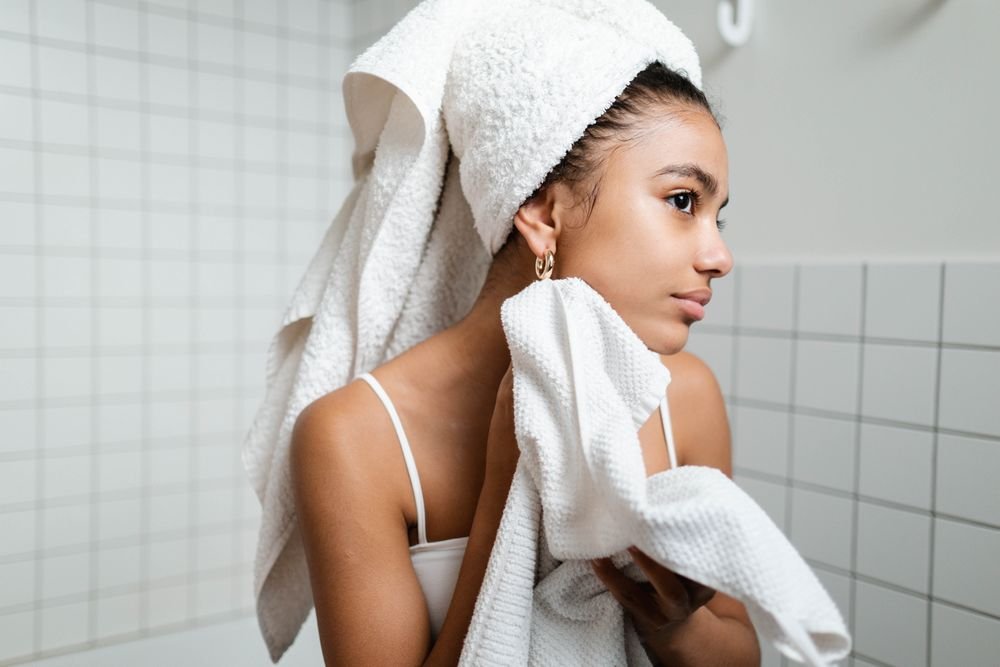 Along with mopping up free radicals in your system, studies have also shown that matcha tea can reduce levels of bad cholesterol, reducing the risk of debilitating conditions such as heart disease and strokes that could put an end to your exercising for quite a while.
When you drink matcha, you are taking in an abundance of vitamins, minerals, antioxidants, and amino acids. The average serving of matcha tea contains the same amount of beneficial compounds as around ten cups of regular green tea.
Matcha tea can boost your metabolism, detoxify your body, calm the mind, enhance your mood, and lower cholesterol, while also providing vitamin C, selenium, zinc, magnesium, EGCG, fiber, chromium, and much more.
This can help boost immunity against the common cold and flu virus, helping you feel better, think better, and work out better.
Matcha Before A Workout: Additional Questions
Next, we will answer some common questions related to drinking matcha before a workout. If you have any additional questions, please feel free to ask them in the comments below.
How Long Before A Workout Should I Drink Matcha?
If you want to feel awake, energized, and focused without getting the shakes before your next gym, yoga, or running session, then you should consider a pre-workout cup of matcha tea about thirty minutes before your workout starts.
Can I Take Matcha Powder On An Empty Stomach?
Matcha green tea contains tannins. Tannins have a range of benefits, including reducing inflammation and helping balance blood sugar levels, but they can also irritate your natural digestion due to their interference with enzyme function.
If you find that matcha upsets your stomach, it might not be the right pre-workout drink for you. Having an upset stomach as you strain in the gym may not be the best idea. That said, you should try having a light snack before drinking the tea. That can alleviate the problem for some.
How Long Does The Matcha Effect Last?
The blend of naturally occurring amino acids and caffeine in matcha green tea can give an instant boost to your energy levels. Most people feel the stimulative effects of a cup of matcha for at least two hours, but they may last as long as six hours for some.
Matcha Before Workout: Final Thoughts
Drinking matcha pre-workout has a number of benefits. It can give you everything a sports drink does, minus the insane amounts of sugar (assuming you don't add a tone of sugar to your matcha).
Obviously, sports drinks do give you electrolytes, which matcha does not, but you can get those from a number of sources. Some great ones are bananas, avocado, any fruit and vegetable really, coconut water, and many more. In other words, there is no need for sugary sports drinks.