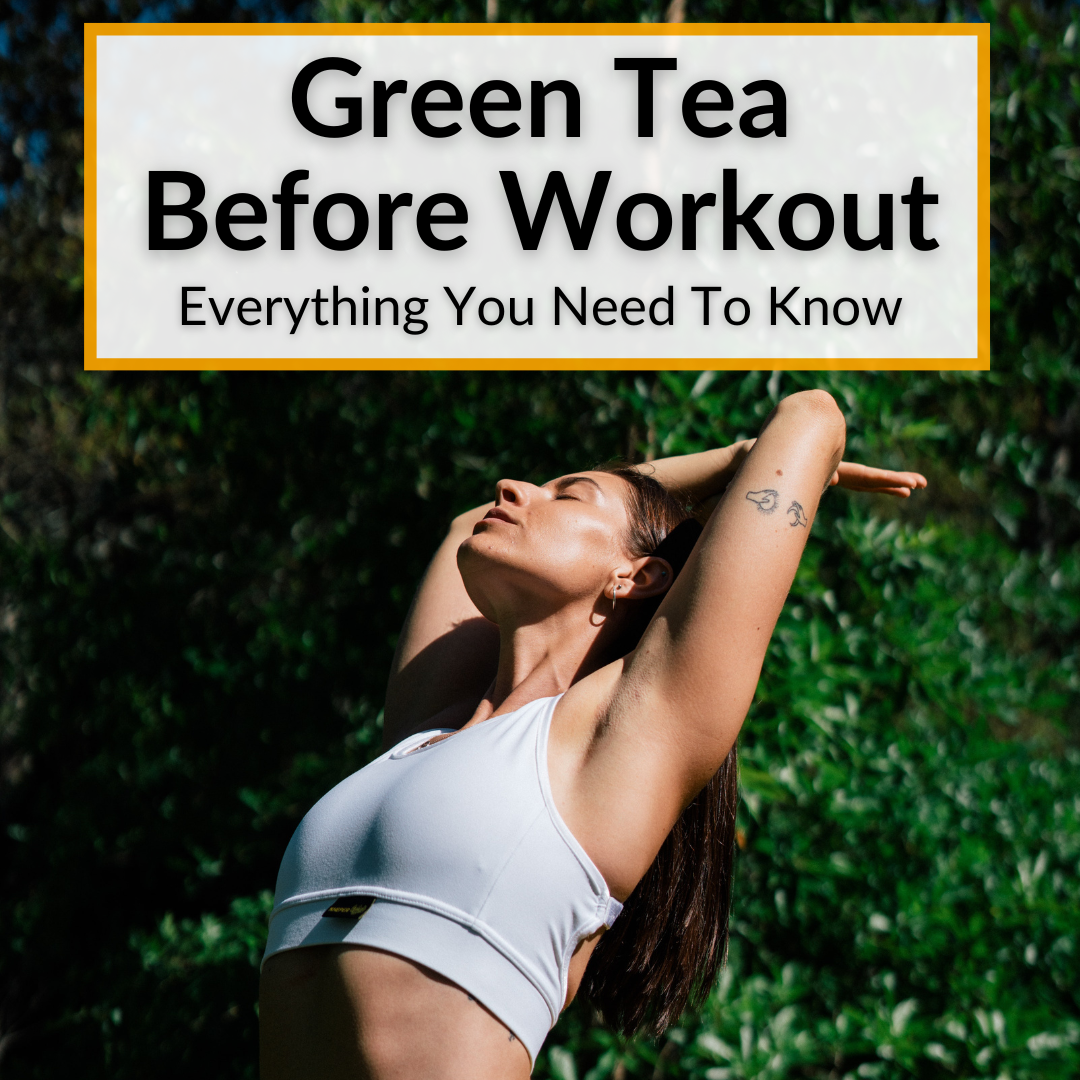 We all know green tea is healthy.
But it is not a miracle drink.
Thanks to all the hype, some people expect to drink a cup of green tea and suddenly drop 20 pounds.
That's not how it works.
Green tea can aid in weight loss, but it does not melt off fat.
Given that, it stands to reason that green tea before a workout could help.Probably much more than those super unhealthy energy drinks.
Does green tea pre-workout help? Keep reading to find out. We will cover everything you need to know about having green tea before a workout.
Should I Drink Green Tea Before Workout?
Yes, green tea is a great choice as a pre-workout beverage. It has just the right amount of caffeine to give you an energy boost, and its high-antioxidant content can also promote the rapid recovery of worn-out muscles.
Furthermore, it also has metabolism-boosting and fat-burning properties. As always, please listen to your body and adjust your pre-workout routine based on how you feel. Let's take a closer look at the main benefits of drinking green tea pre workout.
5 Benefits Of Having Green Tea Before A Workout
Below are the primary benefits of having green tea-based beverages before working out. Note that matcha green tea is a much more concentrated form (since it is a powder, meaning you consume the entire leaves), so having matcha pre-workout boosts all of the benefits several times over.
Energy Boost
Green tea contains caffeine, which is a stimulant that can provide you with a natural energy boost. Combined with its L-theanine amino acids, green tea's caffeine content can help you feel more alert and focused during your workout. This could result in improved performance.
Supports Fat Burning
Green tea has been shown to increase metabolism and promote fat oxidation. The catechins and caffeine in green tea help the body break down stored fat.
Furthermore, they release this fat into the blood, where it is used as fuel during exercise. This helps with weight loss and improves body composition, when you drink green tea before gym activity.
Improves Stamina
The caffeine in green tea could help improve endurance by reducing fatigue. It can also serve as an additional energy source for working out longer.
Fights Oxidative Stress
Green tea contains antioxidants such as catechins and polyphenols. These combat oxidative stress caused by strenuous physical activity.
Helps In Recovery And Healing
The anti-inflammatory properties of green tea could help reduce muscle soreness and aid in post-workout recovery. Its antioxidants could alleviate inflammation and promote faster healing and muscle repair.
Green Tea Before Or After A Workout?
The choice of having green tea before or after a workout is entirely personal. In fact, many drink it both before and after a workout.
If you are looking for stimulation, alertness, and a boost of energy, drink green tea before working out. Its mild-caffeine content combined with its l-theanine could help you feel calmly energized, without the jitteriness of caffeine-rich energy drinks.
However, if you are sensitive to caffeine and have trouble falling asleep, it may be best to go for other non-caffeinated energy drinks. Alternatively, look for decaffeinated green tea or cut down on your consumption of other caffeinated beverages throughout the day.
How Long Should You Drink Green Tea Before A Workout?
As with any pre-workout drink, you might want to stick to drinking green tea at least an hour before you exercise. This will give your body enough time to absorb the caffeine and feel energized, alert, and refreshed.
Note that green tea can lead to bowel movements and gassiness right after its consumption. It also has diuretic properties, which could result in an urge to use the bathroom. If that is the case, you may drink green tea after your workout.
If you wish to drink green tea prior to your workout, please have it at least 1 to 2 hours before exercise. That way, you won't feel uncomfortable, and it won't interrupt your workout.
Since individual reactions to green tea vary, you might want to adjust the timing of drinking green tea according to your requirements.
Does Green Tea Burn Fat Or Muscle?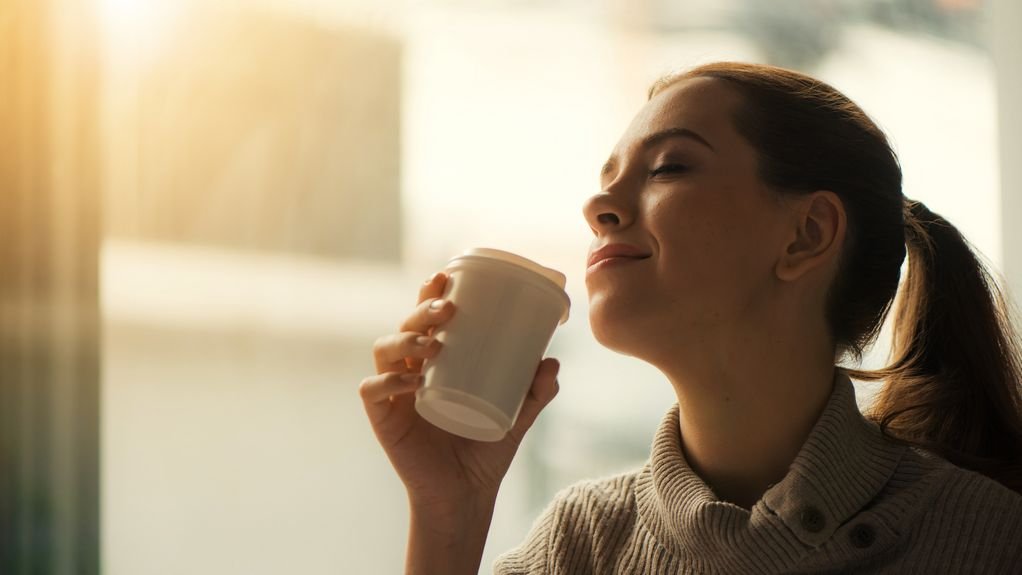 Several studies suggest that green tea may help you burn fat. The epigallocatechin gallate, or EGCG, in green tea is known to help people burn almost 3 to 4% more calories per day.
Some other studies have shown that green tea extracts support fat burning, and the effect is even more pronounced when combined with exercise.
Certain compounds in green tea also increase the levels of hormones that direct the fat cells to break down. Furthermore, this fat is released into the bloodstream and used up as energy.
Caffeine and EGCG in green tea are bioactive agents that are also proven to have powerful effects on metabolism.
Last but not least, several studies have shown that another great health benefit of green tea is that it is quite effective in burning visceral fat, the most dangerous fat for humans.
In short, green tea could help you burn fat while preserving muscles. Naturally, you must support these effects by reducing your carbohydrate intake, eating more protein, and working out (strength training) regularly. These activities will support your muscles while promoting fat burning.
Why Do Bodybuilders Drink Green Tea?
Bodybuilders drink green tea for various reasons, including:
For fat burning: As mentioned above, green tea has powerful fat-burning effects without causing muscle loss. This helps bodybuilders improve their body composition scores.
For energy: Bodybuilders often add green tea to their pre-workout shakes to have more power during the workout. Many prefer green tea over more caffeinated drinks, because it provides the same energy, mood enhancement, and alertness without the caffeine jitters.
For reducing inflammation: Green tea's catechins are known to have anti-inflammatory effects. These can reduce pain and inflammation in a bodybuilder's body.
For other health benefits: Bodybuilders may also prefer green tea for its other health benefits like anti-cancer properties, enhanced immunity, and reduction of chronic conditions.
Why Do Athletes Drink Green Tea?
Athletes may drink green tea for the following benefits:
Improving body composition: Green tea's fat-burning and muscle-loss prevention properties can help athletes improve their body composition scores.
For enhanced performance: Since green tea improves focus, concentration, and alertness and enhances mood, it could help athletes perform better.
To combat oxidative stress: Athletes' bodies undergo a lot of wear and tear. The antioxidants in green tea may help combat this oxidative stress and aid in recovery.
To fight inflammation: Green tea's catechins and antioxidants have anti-inflammatory benefits. These can help fight pain and inflammation and support healing.
To support overall health: Athletes often consume green tea to support their overall health and well-being. This, in turn, can positively impact their training and performance.
Does Green Tea Have Anabolic Effects?
The anabolic effect is the effect obtained from anabolic steroids. These steroids increase muscle mass and help people train longer with faster recovery.
Green tea may not have the same direct anabolic effect as anabolic steroids. However, green tea's catechins and polyphenols are known to prevent muscle loss by inhibiting enzymes that are responsible for breaking down muscles.
In short, the anabolic effects of green tea are modest, but may be more pronounced if its consumption is combined with a protein-rich and low-carb diet and regular strength training.
Does Green Tea Actually Give You Energy?
Yes, green tea can energize you, since it contains caffeine. It also contains L-theanine, an amino acid that synergistically works with caffeine to enhance a calm alertness.
Thus, you could experience better focus, an improved mood, and enhanced concentration with green tea, without the palpitations, jitteriness, or anxiety associated with other caffeine-rich beverages.
Note that different people have different responses to caffeine. Therefore, you might want to adjust your green tea consumption accordingly.
Green Tea Pre-Workout: Final Thoughts
Drinking green tea before a workout is definitely beneficial. It will not work wonders, but it does provide a bit of an energy boost and some additional benefits like relief from inflammation and oxidative stress.
And it's not just pre-workout that green tea makes sense. You can also drink it immediately after a workout or once you get home from the gym. Honestly, it is a great drink to have anytime, since it offers trons of benefits and has no real unhealthy properties, apart from the caffeine content (which is low).