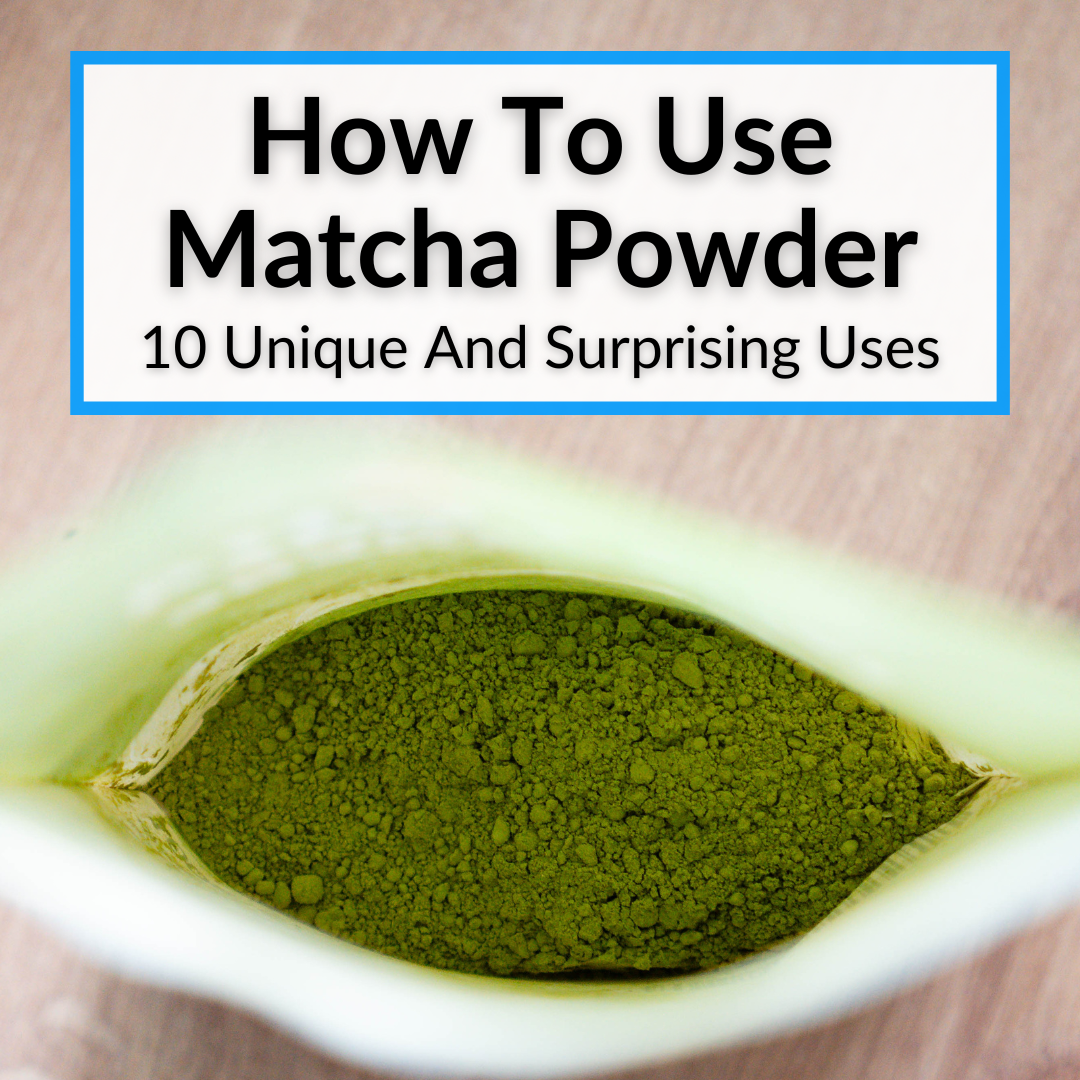 You know matcha has tons of health benefits.
You know you want to start drinking it.
But you don't really like the taste and you don't know hot to use matcha powder correctly anyway.
What can you do?
A lot, it turns out. Drinking it is not the only way to get your matcha fix.
You can also use it in all sorts of different recipes. And you can even slather it on your face.
Keep reading for 10 great ways to use matcha powder, from drinking it, to eating it, to turning it into a face mask.
How To Use Matcha Powder
We will begin with the most obvious way to use matcha powder: brewing it into a cup of matcha tea. We'll follow that with some other ways to drink matcha, and then some great food recipes. At the end, we also have instructions for making a matcha face mask.
Traditional Or Ceremonial Matcha Tea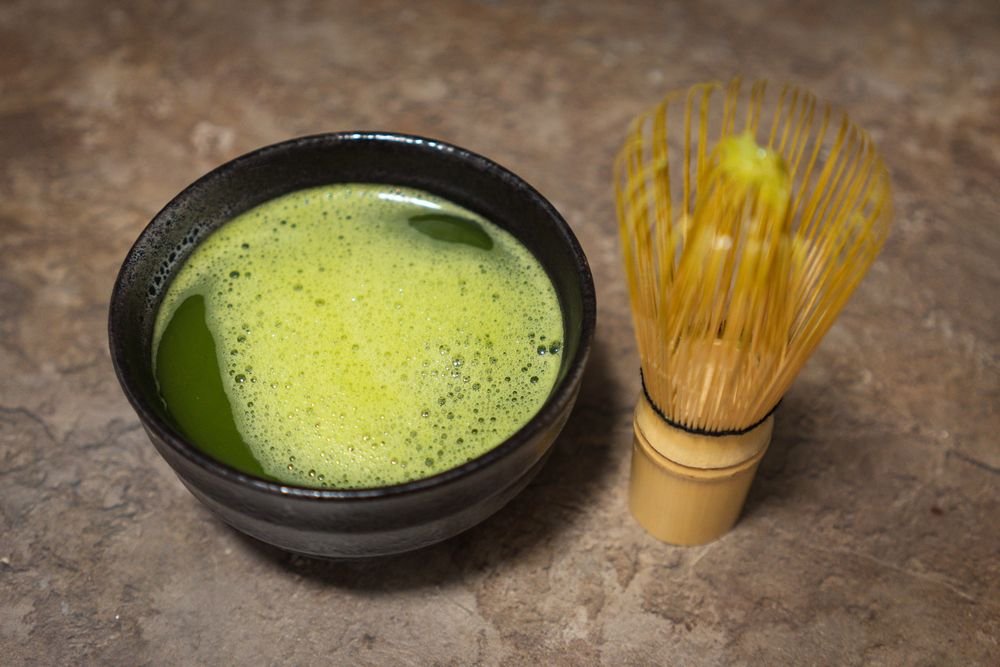 Prepare matcha the traditional way and brew the perfect ceremonial matcha green tea to enjoy its rich, earthy flavor. For this, you will want to use one of the higher matcha grades. Ceremonial is best, but premium works, too.
Tools And Ingredients
Cup or bowl
Wooden or bamboo whisk
1 tsp matcha
8 oz of hot water at 175° F (or 80° C)
Steps
Add the matcha powder to your cup or bowl
Add 2 ounces of hot water and use the wooden or bamboo whisk to make a frothy paste
Add the remaining hot water and whisk in a W shape for at least 15 seconds to make the tea frothier
Enjoy the hot beverage right away
My article on matcha accessories also covers easy substitutes for each one, in case you don't have all of the specialized utensils.
Matcha Latte
This milky matcha latte is a great alternative to caffeine-based lattes. It is every bit as different from a latte made with coffee as the difference between matcha and coffee as drinks on their own.
Tools And Ingredients
1 tsp matcha
6 oz milk (dairy or plant-based)
1 oz hot water
Stirrer, whisk, or spoon
Sweetener of your choice (honey, sugar, stevia, or agave nectar)
Milk frother or hand blender
Glass or mug
Stove or Microwave
Steps
Add the matcha powder to the glass
Add the hot water and stir/whisk to make a clump-free paste
Add the sweetener, and stir again
Heat the milk in a microwave or over the stove
Pour the warm milk over the matcha paste
Use the frother or hand blender to make the latte frothy and creamy
Serve hot
Matcha Protein Smoothie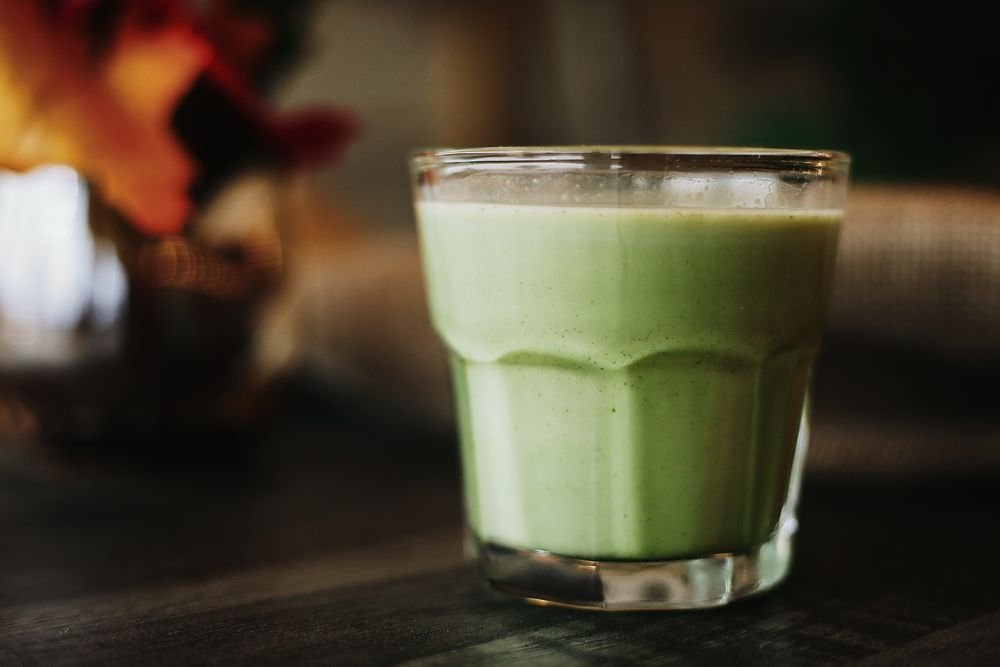 Matcha is a great pre-workout drink on its own, but it becomes even better if you add matcha to your favorite smoothies. Here is a protein-packed recipe.
Tools And Ingredients
Your favorite fruit: banana slices, mango, or pineapple cubed
1 scoop protein powder
½ cup yogurt
1 tbsp nut butter
1 tbsp chia seeds
1 cup baby spinach
1 tsp matcha powder
Ice cubes (optional)
Steps
Blend all the ingredients into a smooth mixture
Enjoy chilled
Matcha Iced Tea
Matcha iced tea is especially refreshing on hot days.
Tools And Ingredients
1 teaspoon matcha powder
8 oz chilled water
Ice cubes (optional)
Lemon wedges for garnish
Mint sprig for garnish (optional)
Glass, cup or bowl
Whisk
Steps
Add the matcha powder to the glass/cup/bowl
Pour a little bit of chilled water over the matcha powder and whisk to form a lump-free paste
Pour remaining cold water
Add ice cubes
Garnish with lemon wedges and chopped mint leaves
Serve chilled
Matcha Chia Breakfast Pudding
This is a great healthy way to start your day. As a bonus, whenever you put matcha in food, you can use culinary grade matcha. This costs less than the more expensive matcha powders labeled 'premium grade' or 'ceremony grade'.
Tools And Ingredients
¼ cup chia seeds
1 cup milk (plant-based or dairy)
1 tsp matcha
Sweetener of your choice
Large bowl
Steps
In a bowl, soak the chia seeds in the milk for about 20 minutes
Stir in the matcha and sweetener, and refrigerate overnight
Enjoy your healthy breakfast!
Matcha Oatmeal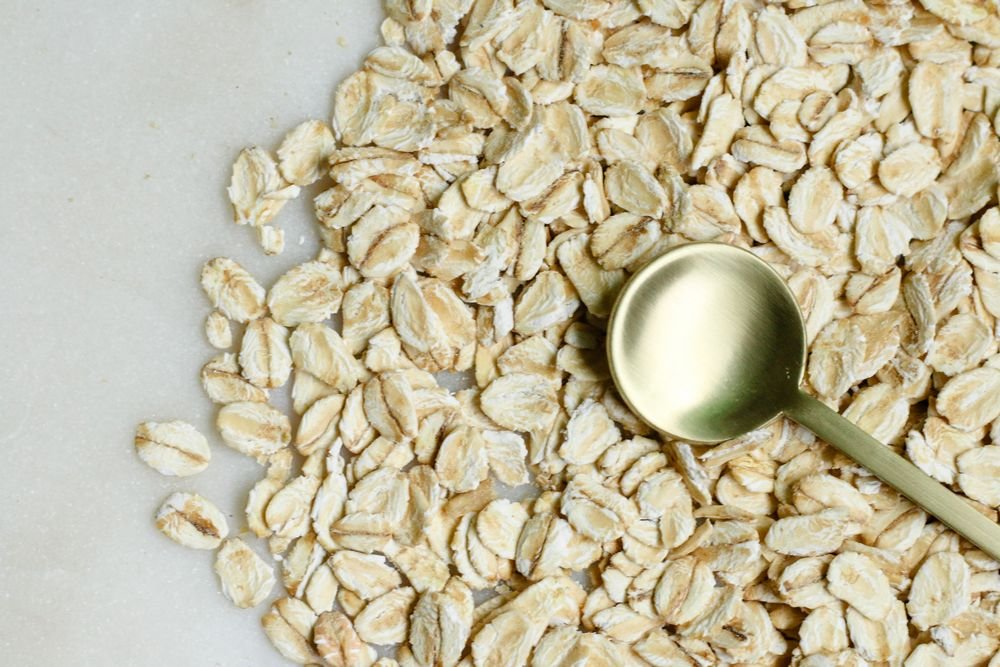 Another breakfast idea using matcha green tea powder. If you love oatmeal, this is a great way to enjoy it with some matcha.
Tools And Ingredients
½ cup instant oats
1 cup milk (plant based or dairy)
1 tsp matcha powder
Nuts and seeds (chopped almonds, walnuts, etc.)
Fruits: sliced bananas, mango cubes, apple slices, berries, etc.
Honey or sweetener of your choice
Steps
Cook the oats with milk
Once cooked, stir in the matcha powder and honey/sweetener. Take off the heat.
Sprinkle nuts and seeds on top
Garnish with fruits
Enjoy warm
Matcha Energy Balls
Oats, nuts, seeds, and matcha make these energy balls delicious and nutritious.
Tools And Ingredients
8-10 seedless Medjool dates
½ cup of chopped nuts of your choice: almonds, walnuts, etc.
1 tbsp matcha plus more for dusting the balls
1 cup oats
1 cup seeds: mix of pumpkin, sunflower, and flax seeds
Zest of one lemon
½ tsp vanilla extract
½ cup maple syrup (or honey)
A bar of dark chocolate melted using a double broiler or in the microwave
Food processor or blender
Steps
Blitz all ingredients except the chocolate in the processor or blender
Blend until you have a sticky dough
Make small balls out of the dough
Refrigerate the balls for about 20-40 minutes
Dip each ball in the melted chocolate to coat them
Dust finely sieved matcha powder over the balls
Matcha Pancakes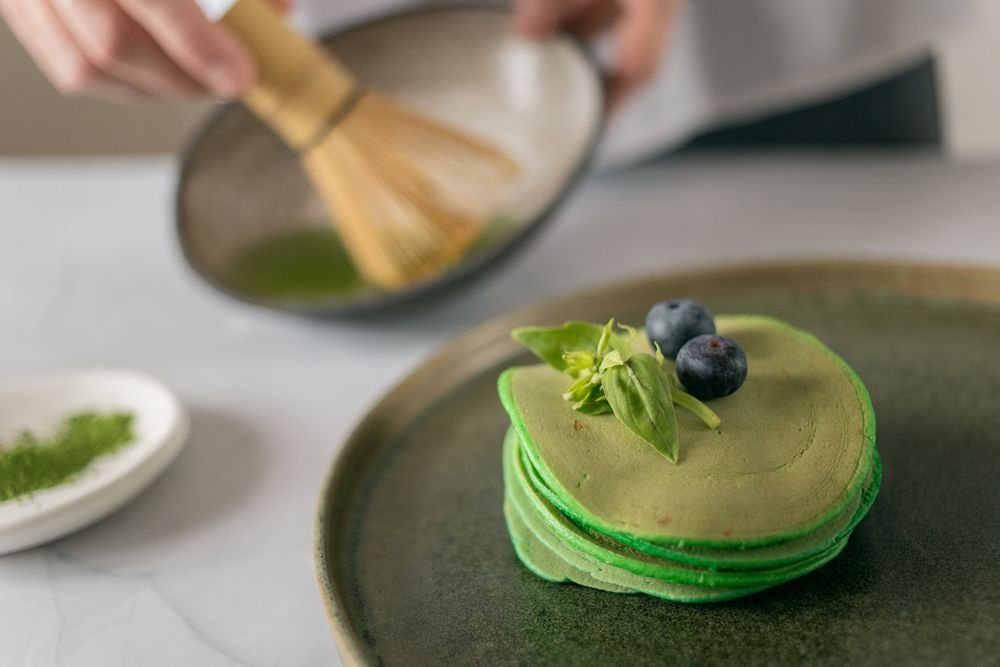 Ask anyone what flavors go well with matcha and they will probably say sweet. And they'd be right. These pancakes are fluffy and healthier than regular ones, due to the matcha.
Tools And Ingredients
½ cup oat flour plus ½ cup all-purpose flour
1 tbsp matcha powder
2 tsp baking powder
Pinch of salt
1 tbsp milk
2 eggs
2 tsp vanilla extract
2 tbsp brown sugar
Maple syrup/honey/agave nectar for drizzling
Bowl
Whisk
Frying pan
Cooking spray or butter
Ladle
Steps
Whisk together all the dry ingredients
Make a well in the mixture and add the wet ingredients
Whisk to make a sticky pancake batter
Lightly grease the frying pan and heat it
Ladle the pancake batter onto the frying pan and spread it circularly to desired thickness
Cook the pancakes until golden green-brown. Flip and cook on the other side.
Repeat for the remaining batter
Serve with honey/agave nectar/maple syrup
Matcha Popcorn
This is a unique and flavorful matcha snack.
Tools And Ingredients
1 tsp fine sugar
1 tsp sea salt
1 cup un-popped corn kernels
1 tbsp clarified butter (ghee) plus 1 tbsp more
1 tsp matcha
Sifter or sieve for sifting matcha
Bowls
Pot with a lid and handle for popping the kernels
Oven mitts to handle the hot pot
Steps
Combine salt, sugar, and clarified butter in a bowl
Sift the matcha into the mixture and set this 'matcha butter' aside
Heat the pot on the stove
Add ghee, and once heated, add the kernels
Close the pot with the lid and wait for the popping to slow down. You need to shake the pot from time to time. Use the mitts since the handle of the pot might be hot.
Turn off the heat once the popping slows down
Coat the popcorn with matcha butter
Matcha Face Mask
If you love DIY skincare recipes and face masks, then you will surely love this matcha face mask. It is a refreshing and detoxifying recipe that can reduce excess oil, prevent acne, and rejuvenate your skin. It is also a great idea for matcha powder than has expired.
And if your matcha keeps expiring too quickly, we have an article that teaches you how to store matcha powder properly, so that it lasts longer.
Tools And Ingredients
1 tbsp matcha powder
1 tsp honey
1/4 tsp water
Whisk
Bowl
Steps
Mix matcha powder and honey in the bowl. Add a splash of water and whisk until you get a thick, lump-free paste.
Apply the thick paste to your face, taking care that the paste does not go in your eyes
Relax for 15-20 minutes
Wash off with warm water and pat your skin dry
Repeat once a month for flawless skin
How To Take Matcha Powder: Final Thoughts
As you can see, you don't have to drink matcha. If you don't like the flavor of the tea, you can also put it into various food recipes, or make a flavored drink, like a fruity iced tea or a latte.
Hopefully this article has shown you how to use matcha powder in many different ways. Personally, I love drinking it, but I also love the flavor in foods, especially desserts. Go ahead and give some of the ideas above a try. I'm sure you'll love them too!