Many people would like to cut back on coffee.
But they haven't found a suitable alternative.
Tea just doesn't have enough caffeine to provide enough of a boost.
That's where matcha comes in.
It has more caffeine than other teas, plus additional components that provide energy.
Comparing matcha vs coffee shows us a lot of differences. But it may just be the answer you're looking for.
Keep reading to learn all about the differences between matcha and coffee, so you can decide which one is right for you.
Matcha Vs Coffee
We will begin our comparison of coffee versus matcha by looking at each drink individually, before comparing the two directly. We will discuss the advantages of each and help you figure out which one is right for you. And for some, the answer can be both!
Matcha Tea
Matcha is a green powdered tea made primarily in Japan from the milled leaves of the Camellia sinensis plant. Being produced from the leaves of the Camellia sinensis plant makes it a true tea.
But it is grown, harvested, and processed in different ways than the more common black teas, or even than other green teas.
During the latter stages of growth, the plants are shielded from the sun, which allows them to develop higher levels of chlorophyll and also higher antioxidant levels than standard teas. The leaves are then de-veined by hand and then dried, before being stone-milled into a fine powder ready for consumption.
Matcha is a type of green tea, but you brew it differently from teas that come as loose-leaf teas or as teabags. Rather than steeping the tea leaves in hot water, you stir the green matcha powder into hot water.
This means you actually drink the leaves, too. That is the reason matcha is healthier than other teas. Learn more about matcha here.
Coffee
Coffee is widely consumed and one of the world's favorite drinks. It is made from the seeds of the Coffea plant, which are roasted and then ground down into a coarse powder.
As a plant-based drink, coffee also contains beneficial compounds such as antioxidants, vitamins, and minerals, as well as its most famous ingredient, caffeine.
Coffee is a go-to drink for many first thing in the morning. It can work as a mild stimulant and can help you feel more alert after waking.
Coffee is made by dissolving the powder in hot water, but there are many different styles of coffee drinks as well as coffee-flavored snacks and desserts to eat.
Similarities Between Matcha And Coffee
The most immediately obvious way in which matcha tea and coffee are similar is in the way we tend to consume them. We primarily drink both as hot drinks, but you can also make iced-teas and iced-coffees with them.
While they have wildly different flavor profiles, the two powders do have a few other similarities. One such similarity is the fact that they both contain caffeine and are both mild stimulants.
Tea contains more caffeine than coffee by weight, but due to the different quantities of each needed to make a drink, a cup of coffee tends to have more caffeine than a cup of tea.
But, when it comes to teas, matcha has higher than average amounts of caffeine. However, a cup of matcha still contains less than half as much caffeine as an average cup of coffee.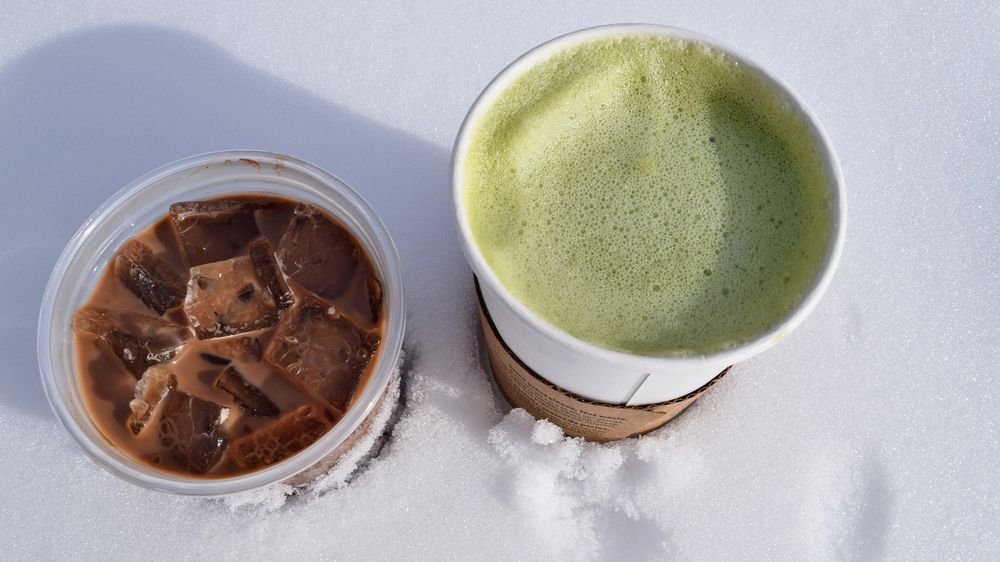 Aside from the stimulating effect, both coffee and matcha tea are purported to have numerous health benefits. If you are looking to drink tea or coffee for their health benefits, it is generally accepted that matcha offers more bang for your buck.
As mentioned, unlike most teas, matcha is prepared using the whole leaf, rather than just extracts. As such, it contains more antioxidants and is more beneficial.
Both drinks are purported to increase focus and awareness and to have anti-inflammatory properties. There are also on-going studies into both of them regarding their ability to help prevent certain cancers.
Difference Between Matcha And Coffee
The biggest, and most obvious, difference between the two is that they come from different plants. As such have different flavor profiles. All true teas are made using the leaves from the Camellia sinensis plants, and coffee comes from the roasted beans of the Coffea plant.
China and India are the world's biggest producers of tea, but the leaves used for matcha green tea usually herald from Japan.
The biggest producers of coffee around the world are Brazil and Vietnam, but it is grown in almost 100 different countries around the globe. It comes in two main species: arabica coffee and robusta coffee.
Benefits Of Matcha Vs Coffee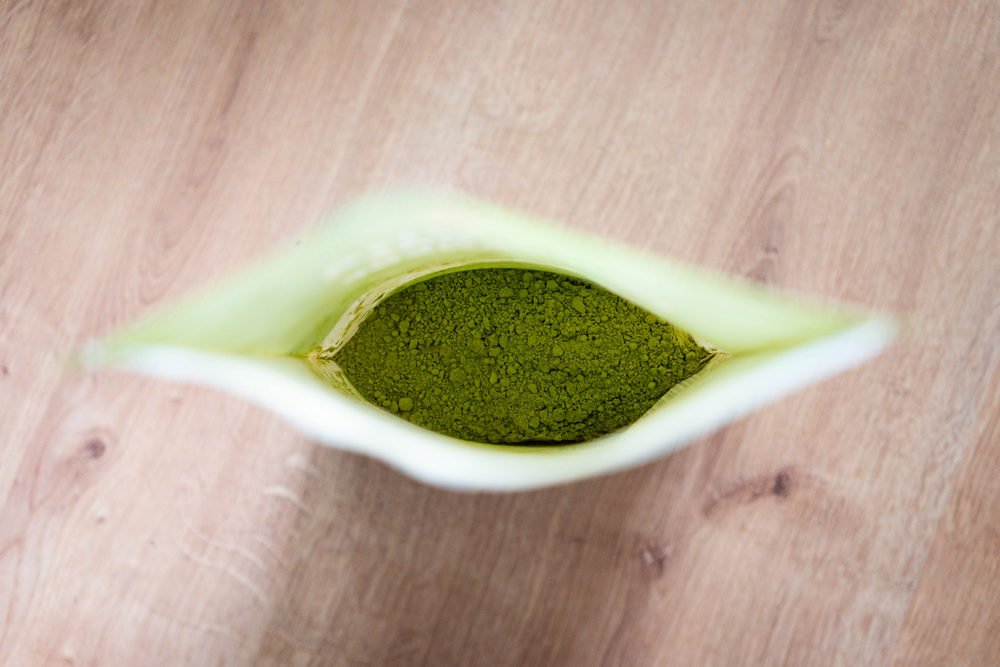 Here are the main advantages of matcha over coffee. They mainly come down to more health benefits and a more relaxed alertness, with no jitteriness.
Relaxation
Matcha green tea contains a compound call L-theanine, which is said to relax the mind without making you feel drowsy by increasing the activity of alpha waves in the brain. When combined with caffeine, it gives you an energy boost that is more even than coffee, with no jitters.
More Antioxidants
Green tea in general is packed with antioxidants, and matcha green tea is no exception. In fact, it has far more of them. These antioxidants are responsible for many of matchas purported health benefits and may even prevent the growth and spread of cancerous tumors. There are several ongoing studies investigating this further.
Simple To Make
Hot water and matcha green tea powder. That's it. A cup of plain matcha tea is super-simple to make, but you can also make more complicated drinks like matcha lattes.
The brewing process for matcha can seem a bit complicated at first, due to the strange-looking whisk. But it is not complicated and those whisks are inexpensive and easy to use. You can also brew matcha without using a whisk.
Advantages Of Coffee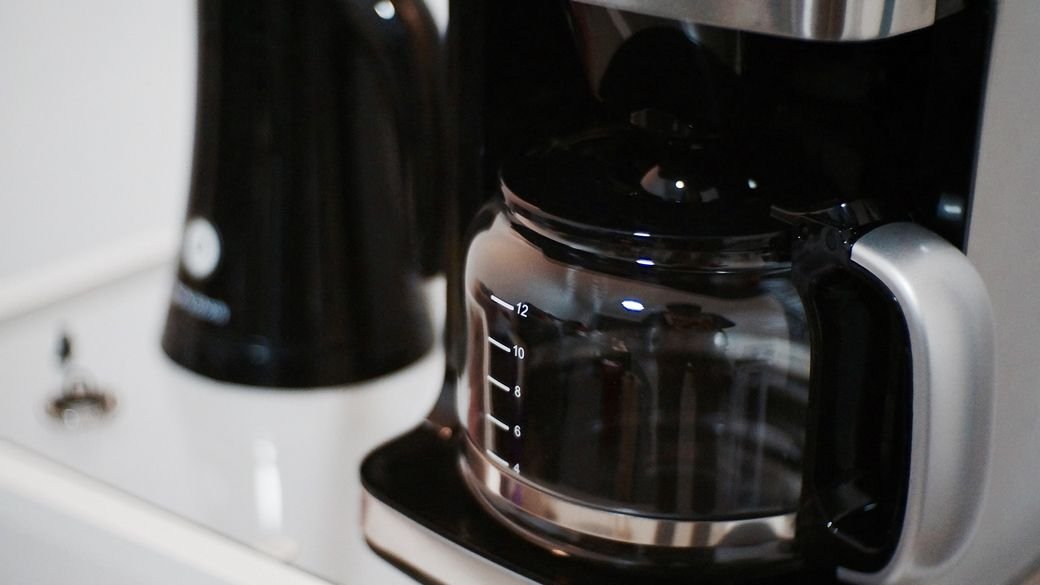 Coffee also has several advantages over matcha. Primarily, it gives you a bigger burst of energy and it is far less expensive.
Less Expensive
Matcha is a special kind of tea that requires certain conditions and growing procedures. The tea comes mainly from Japan, with a few Chinese suppliers too (though these are rarely any good). As such, it is more expensive than coffee, and indeed than most other types of tea.
Coffee is more widely produced. As a result, it is much cheaper than matcha, though you can, of course, find extremely expensive coffee, too.
More Readily Available
Because there are not many regions in the world that produce matcha, the supply is more limited and it can be harder to find than coffee. While it is gaining popularity and becoming more and more common, matcha is still less common than black teas and coffee. That is especially true of good quality matcha green tea powder.
Instant Energy Kick
The average cup of coffee has more than double the caffeine of the average cup of matcha green tea. The high caffeine content is why so many choose it as a wake-up drink first thing in the morning.
Matcha tea does contain more caffeine than any other teas, but your body feels the kick from a cup of coffee sooner. And it is stronger. For many, it is too strong.
Reasons To Drink Matcha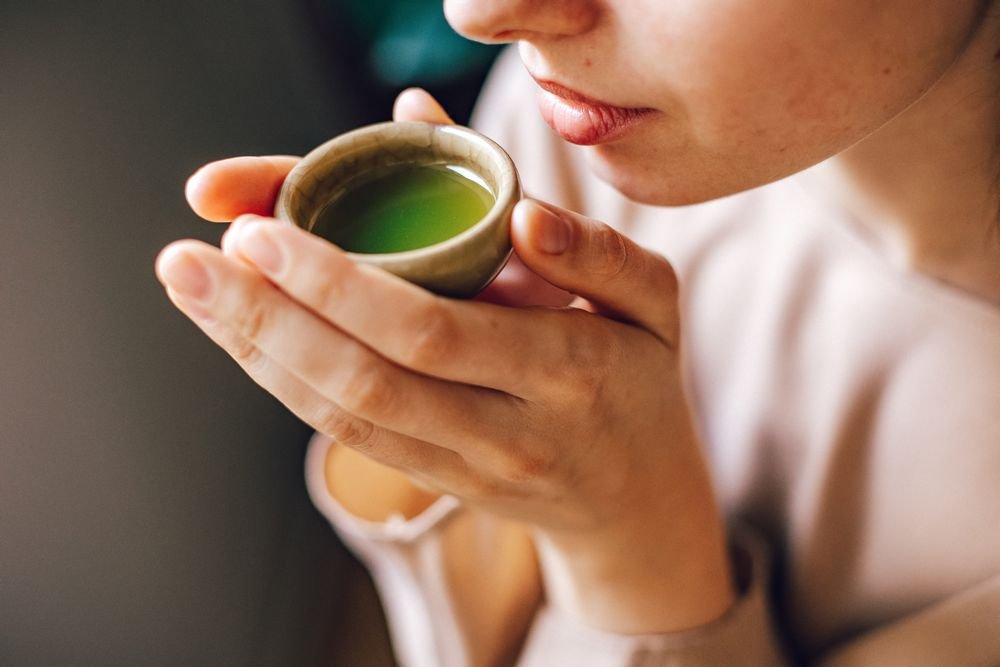 There are three main reasons to drink matcha over coffee.
You don't like the jitters that often come with coffee.
You are looking to boost your health.
You prefer a sweeter, more vegetal, taste to a more bitter one.
Reasons To Drink Coffee
There are also three good reasons to drink coffee over matcha green tea.
You need a bigger early-morning or pre-gym energy boost.
You're looking for a cheaper option for your hot morning drink.
You prefer the bitter flavor of coffee.
Matcha Caffeine Vs Coffee
The average cup of matcha has around 60 mg of caffeine, though it can have as little as 35 mg and as much as 130 mg. The average cup of coffee has 120 mg of caffeine. In general, two cups of matcha are about equivalent to a single cup of coffee.
Is Matcha Better Than Coffee?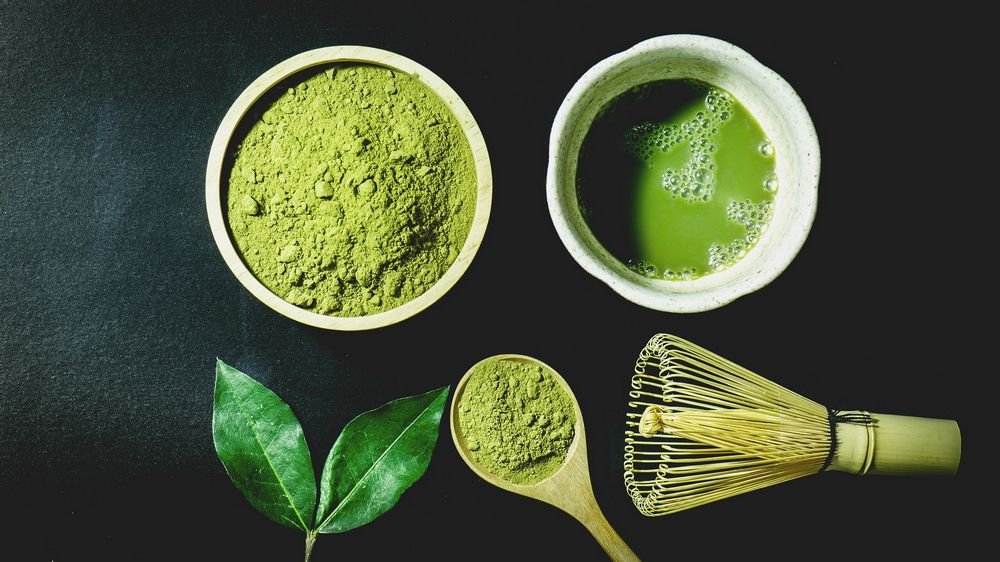 It depends what you are looking for. If health benefits and a calmer energy rush are important to you, matcha is better than coffee. But coffee is better, if you are looking for a bigger energy boost or a lower price. In terms of flavor, that comes down to personal preference. Another option would be other types of green tea. We compare green tea vs coffee here.
Is Matcha Healthier Than Coffee?
Yes, matcha is healthier than coffee, but the difference is not as large as many believe. Coffee has a number of excellent health benefits, too.
Matcha Tea Vs Coffee: Final Thoughts
The differences definitely stand out when you compare matcha vs coffee, but there are also some key similarities. Both drinks are healthy and both provide an energy boost.
However, the type of energy boost they provide is different. Matcha tea gives you a calmer boost, without any jitteriness. But the boost is also not as strong.
In terms of health benefits, matcha does have more of them. And when it comes to flavor, the two drinks are very different, but you can't say one is better than the other. It comes down to personal taste.
I prefer matcha, but I also drink coffee occasionally, because I like its flavor, too. If neither is quite your taste, but you want soemething that can provide a caffeine boost, yerba mate might be another good option. I compare yerba mate vs matcha here.