Everybody is talking about green tea.
"It's the healthiest drink ever!"
"How can you still be drinking coffee?"
It's true that green tea is great. But so is coffee.
And I think people are starting to realize it has been unfairly demonized.
When you compare green tea vs coffee without bias, you realize both offer a lot of benefits.
Of course, that does make it harder to figure out which one is the right drink for you.
That is what I am going to help you with right now. Keep reading for a detailed comparison of coffee and green tea that will help you decide which of these drinks will better give you what you want. And the answer could be to drink both!
Green Tea Vs Black Coffee
We will begin our comparison of coffee vs green tea by looking at each beverage individually, before comparing them directly. We'll discuss the advantages of each one and then help you figure out which delicious drink is right for you.
For me, it is green tea. For my girlfriend black coffee. For some, both.
Green Tea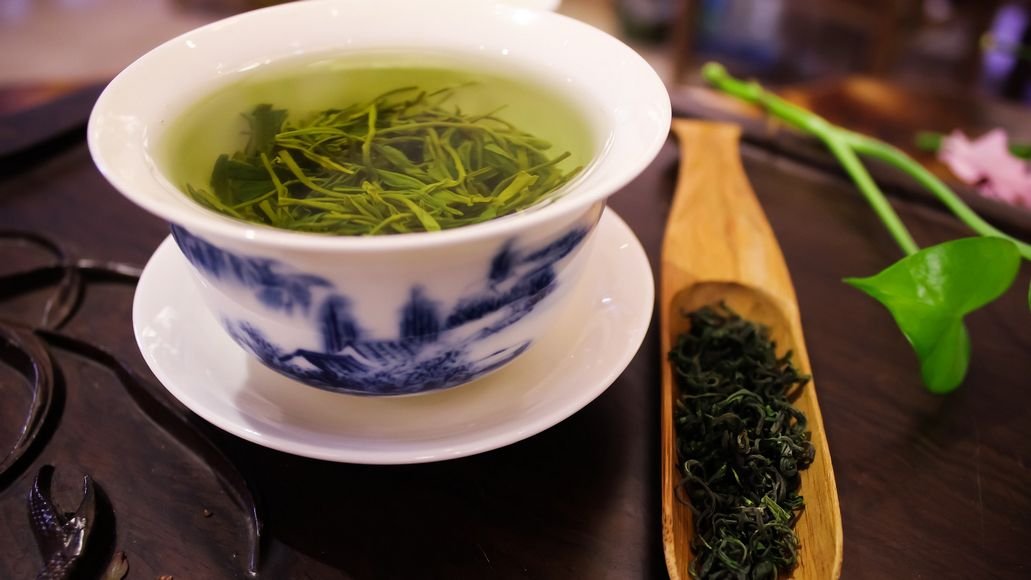 Green tea is made by minimally processing the leaves of the Camellia sinensis plant. Unlike other teas from the same plant, such as black tea or oolong tea, green tea is not oxidized. This preserves its antioxidants and also retains a slightly grassy or vegetal flavor.
Green tea is prepared by steeping the tea leaves in hot water for a few minutes. The resulting beverage is greenish-yellow in color and has an earthy, vegetal, or grassy taste.
Green tea is extremely rich in catechins, especially epigallocatechin gallate, or EGCG. This antioxidant has many health benefits, such as helping with weight management, fighting obesity and belly fat, and protecting against free radical damage that causes cancer and premature aging.
Green tea is also low in caffeine, which can help people who are sensitive to caffeine. The drink can give a similar energy boost as coffee, without the side effects such as anxiety, heart palpitations, and insomnia that come with higher doses of caffeine.
If you want a larger boost than most green tea gives you, try matcha. The boost you get from matcha tea vs coffee is closer in strength, but it lacks the jitteriness some suffer from a cup of java.
Coffee
Coffee is prepared by processing the coffee cherry fruit (Coffea arabica or Coffea canephora). Once the coffee bean is harvested from coffee cherries, it undergoes several different processing steps to bring you instant or filter coffee.
Coffee is a stimulating beverage that can help you feel energized and recharged. It contains a significant amount of caffeine, which increases activity in the brain and nervous system, reduces fatigue, and enhances mental clarity and focus.
A variety of coffee called green coffee is also popular these days. It is made using raw coffee beans. Green coffee has remarkable health benefits thanks to its chlorogenic acid content, and it can help with weight loss.
Difference Between Green Tea And Coffee
Obviously, there are a number of major differences between green tea and coffee. The look, taste and smell alone are completely different. Here are the major differences.
Processing
Green tea is made by processing the leaves of the Camellia sinensis plant minimally. Typically, the leaves are steamed or pan-fried to preserve their antioxidants. Green tea first originated in China.
Coffee first originated in Ethiopia and is made by roasting coffee beans. Depending on the extent to which the coffee beans are roasted, its flavor and aroma can vary.
Caffeine Content
While both beverages contain caffeine, green tea has much less caffeine than coffee (with the exception of matcha green tea). One average cup (8 ounces, or 240 ml) of green tea contains about 29 mg of caffeine. On the other hand, one cup of coffee contains around 96 mg of caffeine.
Naturally, the exact caffeine content will depend on the method and extent of processing both beverages undergo. There can be large variation, especially with tea.
Flavor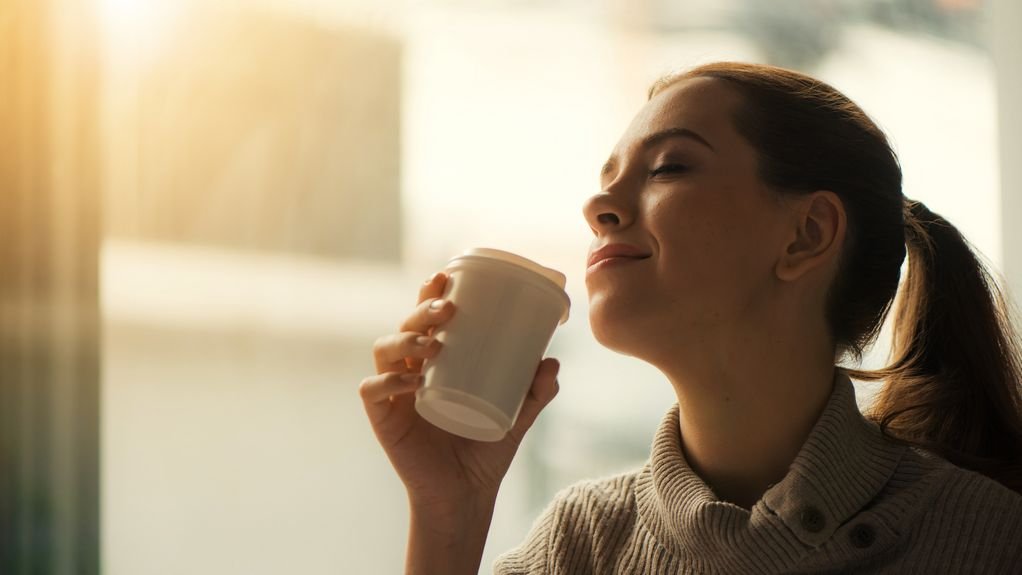 Coffee's flavor profile is varied and can be described as nutty, roasted, smoky, herby, bitter, acidic, salty-sweet, caramel-like, or chocolatey. Plain green tea can have a vegetal, earthy, bitter, lemony, minty, or grassy taste.
Method Of Brewing And Serving
Green tea is brewed by steeping the tea leaves in hot (but not boiling) water. The temperature used for making green tea is lower than that used for brewing coffee. Green tea is best had plain, without milk or sugar. Some people have green tea with lemon and honey, or another sweetener.
Coffee can be brewed in different ways such as drip brewing, filter-press, espresso, etc. Coffee is best had plain/black, with sugar, or with sugar and milk. Some, like me, also love a little dash of cinnamon in it.
Health Benefits
Green tea is considered a healthier alternative to caffeinated drinks like coffee. This is because of its higher antioxidant content due to the presence of epigallocatechin gallate, or EGCG.
Preliminary research has shown that green tea not only aids in weight loss but may also benefit the skin and dental health.
Furthermore, green tea may even help reduce the risk of certain diseases, including cancer and cardiovascular diseases. Green tea also has a calming effect on the brain due to an amino acid called l-theanine.
Coffee also has health benefits, such as reducing the risk of type-2 diabetes and boosting energy and cognitive levels. Plain black coffee may also support weight loss.
In general, though, green tea is considered healthier than coffee because of its lower caffeine content. Caffeine is associated with many side effects including anxiety, palpitations, jittery-feeling, and insomnia, etc. Learn more about the green tea health benefits here.
Similarities Between Black Coffee Vs Green Tea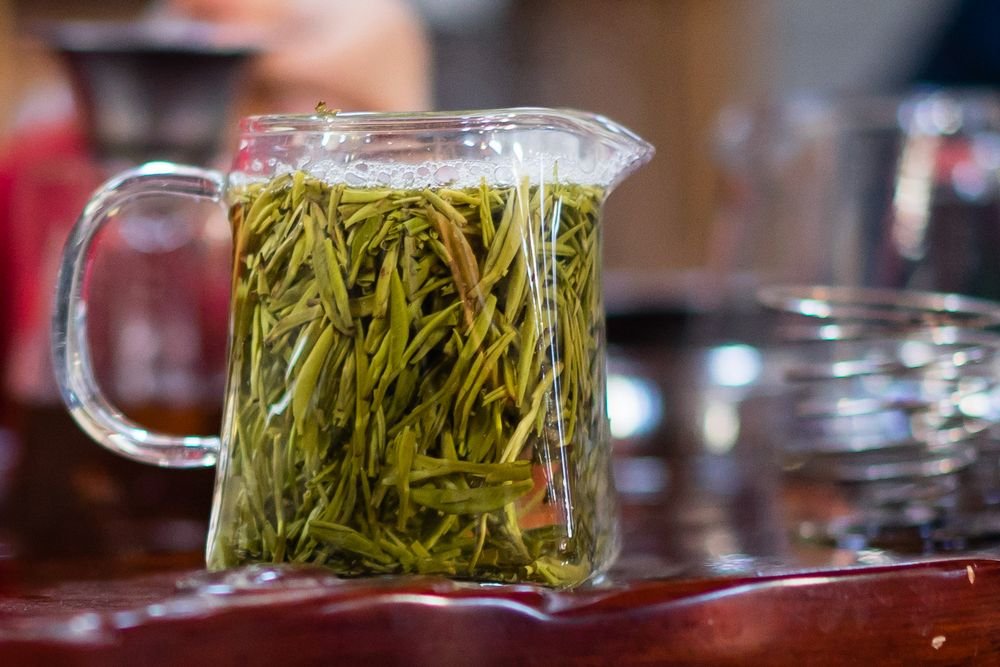 Green tea and coffee do have some similarities, as well. The following are the primary similarities between coffee and green tea.
Caffeine
Both drinks contain caffeine, a stimulant that energizes and boosts cognition. While the exact amount of caffeine can vary based on the processing and method of brewing, both beverages can enhance alertness and reduce fatigue. They can improve productivity by enhancing focus and mental clarity.
Antioxidants
Coffee and green tea are both antioxidant-rich. Antioxidants help ward off free radicals that cause inflammatory diseases like cancer and premature aging.
Cultural Significance
Green tea and coffee are two drinks with great cultural significance. They are drunk during social gatherings and celebrations. Both drinks are consumed in homes, workplaces, etc. and are a significant part of daily routines for millions of people.
Advantages Of Green Tea
Green tea is packed with many health benefits. Its high-antioxidant content can provide cancer-protective effects while its polyphenols and catechins boost metabolism and may help in weight loss.
Green tea can also boost mental clarity, reduce fatigue, and enhance energy levels without the side effects of many other caffeinated drinks like coffee.
Advantages Of Coffee
Coffee can provide instant alertness and boost cognition and concentration. It is available in a wide range of flavors, from mild to dark roast to strong, depending on the processing.
Many people also prefer the delicious flavor profile of coffee, which may be bitter-sweet, smoky, nutty, or even caramel or chocolatey. Coffee is also the drink of choice for boosting physical performance.
Reasons To Drink Green Tea
Green tea may be a better choice for people with insomnia or anxiety. It can boost energy and reduce fatigue without the side effects (the crash) associated with caffeine.
Green tea is also easier on the stomach than coffee. The acidic content of coffee often leads to nausea, digestive issues, ulcers, and acid-reflux. These effects are even more pronounced in patients with GERD.
Green tea can help you avoid these side effects to a great extent thanks to its lower caffeine content. That said, green tea can lead to gassiness and bloating in people who are especially sensitive to caffeine.
Green tea is recommended for people looking to boost their metabolism and lose weight. Its higher antioxidant content can be beneficial for the skin, dental health, fighting cancer, and delaying aging.
Reasons To Drink Black Coffee
Coffee is the drink of choice when you have to stay up late (or get up early) for work or study. Its higher caffeine content can provide a more immediate and pronounced energy boost, increased alertness, and improved concentration.
If you want a wider flavor profile, then coffee may also be ideal.
If you work out, play competitive sports, or want to enhance physical performance, coffee can help you delay fatigue and keep you energized.
If you have a risk of calcium oxalate stones or kidney stones, avoid drinking green tea and choose coffee. The oxalates in green tea may increase your risk of stone formation, though this is rare.
Choose coffee if you want to boost dopamine levels and maybe even help prevent Parkinson disease.
Is Green Tea Better Than Coffee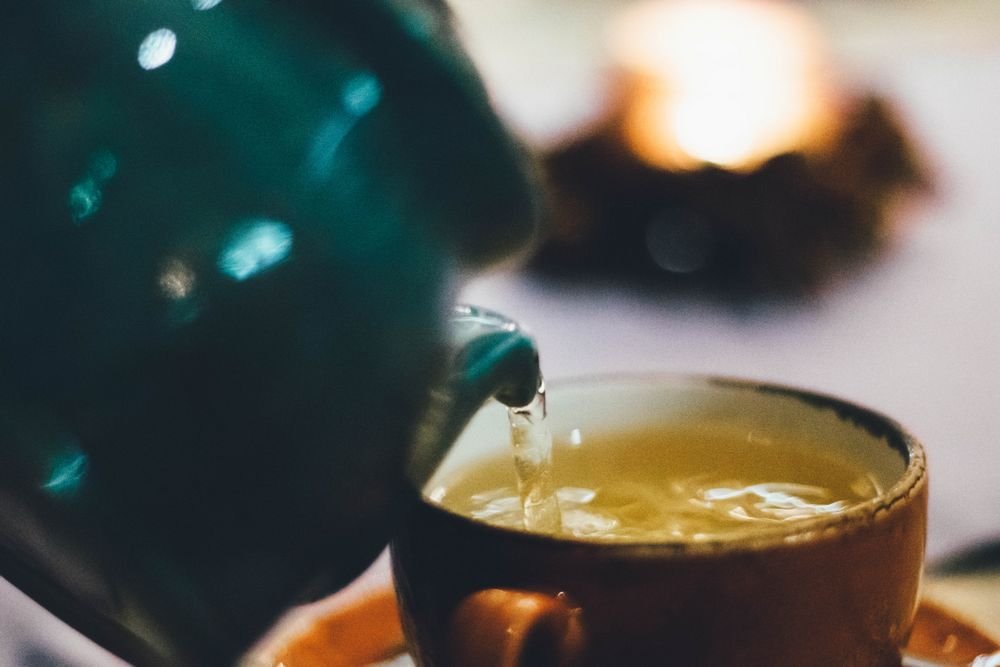 No, green tea is not better than coffee. It depends on what you want from your drink. As just discussed, there are times when coffee is better and times when green tea is better. If you are talking specifically about the health benefits, then green tea is a bit healthier
Is Green Tea Healthier Than Coffee
Yes, green tea is a bit healthier than coffee. But the difference is not as big as many would have you believe. Coffee also has a lot of health benefits, including some that tea does not have. Bot overall, green tea does have more health benefits that coffee, and fewer negative side effects.
Does Green Tea Have More Caffeine Than Coffee
No, green tea does not have more caffeine than coffee. There may be some cups of green tea, especially matcha if you prepare it with a lot of powder, that have more caffeine than a weaker cup of coffee, but on average, coffee contains far more caffeine than green tea.
Green Tea Compared To Coffee: Final Thoughts
Comparing green tea vs coffee makes one thing clear: you really can't go wrong here, unless you are sensitive to caffeine or looking for a drink to have before bed. Then green tea is the better option, unless you go with decaffeinated coffee.
If you are looking for the drink with the most health benefits and the fewest side effects, green tea comes out on top. But the difference is probably smaller than you've been led to believe.
Despite the similarities in the two drinks, the differences are still large enough that the choice is a fairly easy one for most people.
And again, if you find the choice hard, what make it at all? You can drink both! Have a cup of coffee in the morning and a cup of green tea in the afternoon. Problem solved!
And another in-between option is black tea. I compare black tea vs green tea in this article.