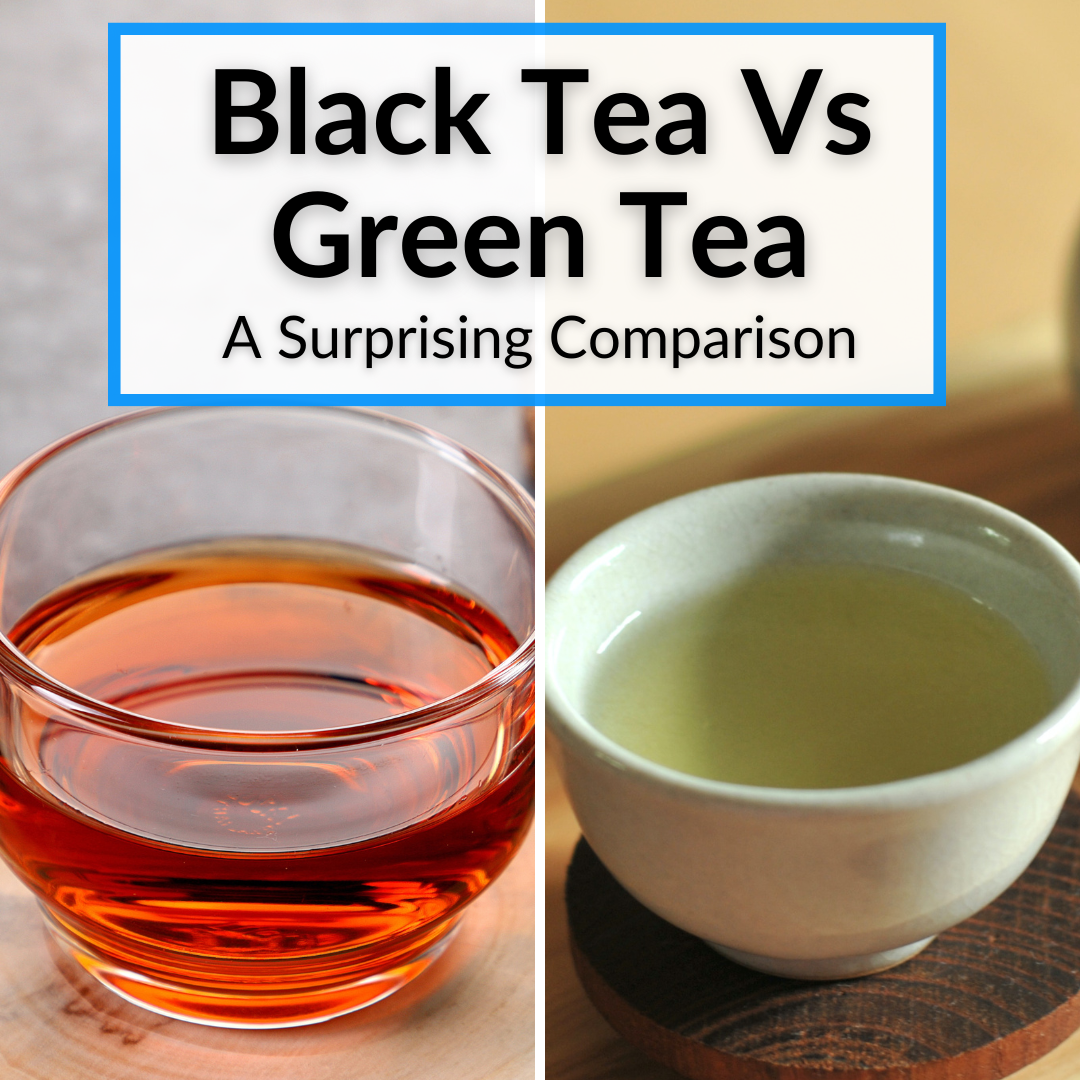 We're constantly hearing about the health benefits of green tea.
But what about black tea?
It's made from the same plant, so doesn't it have the same health benefits?
You'd be surprised.
When we compare black tea vs green tea in detail, we notice a ton of similarities.
But also a few key differences.
The end result is that both types of tea are great. But because of their differences, one might be more suited to you than the other.
Or you may enjoy both of them, like I do. Either way, this article will help you figure it all out.
Black Tea Vs Green Tea
We will begin our comparison of black tea vs green tea by looking at each type individually, before comparing them directly and getting into the advantages of each. We will finish by helping you figure out which one is right for you. And maybe it's both! It is for me.
Black Tea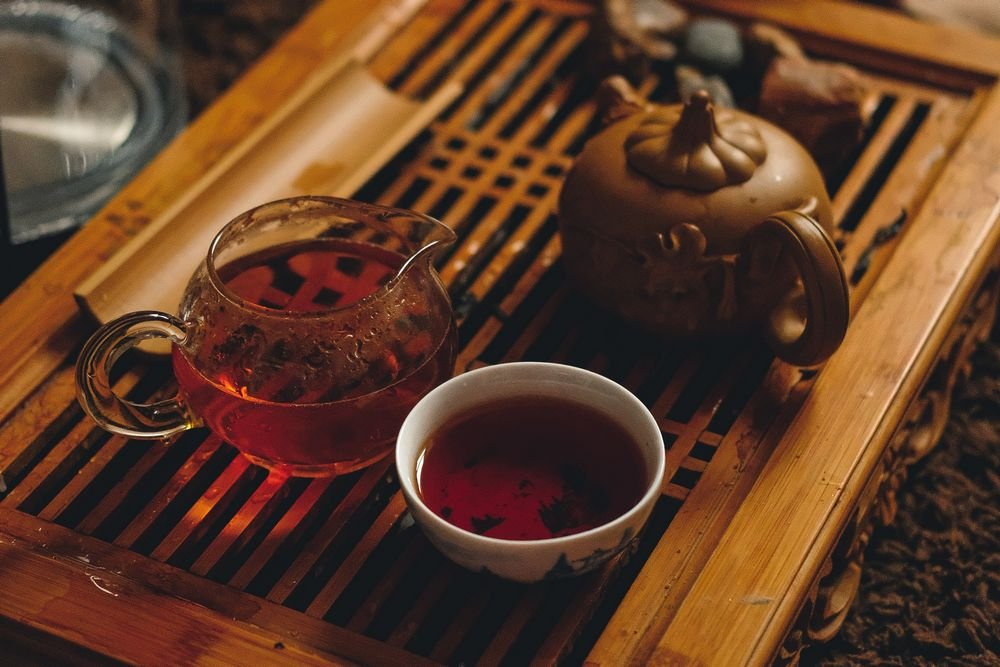 Black tea is made from the leaves of the Camellia Sinensis plant. The leaves are oxidized, resulting in their characteristic black color and rich, robust flavor.
Black tea is enjoyed in many countries, especially in the East. In addition to its rich flavor, black tea is also rich in antioxidants called theaflavins, which have several health benefits.
Black tea's health benefits include a reduced risk of stroke and improved digestion. The latter is mainly due to the beverage's tannin content.
Another benefit of black tea is its lower caffeine content compared to other caffeinated beverages. This reduces the side effects of caffeine such as jitteriness, heart palpitations, etc.
As a result, many consider black tea the perfect wake-me-up drink, without any of the side effects associated with most other caffeinated drinks. Black tea is versatile and comes in various flavors. You can enjoy it plain or with milk and sugar, or another sweetener.
Green Tea
Green tea also comes from the Camellia Sinensis plant. The difference is that the leaves are pan-fried or steamed to stop the oxidation process, and then dried. The minimal processing of the tea leaves ensures a higher antioxidant content.
The main antioxidant in green tea is epigallocatechin gallate (EGCG), which is known for its powerful anti-inflammatory benefits. Some preliminary studies have shown that green tea could reduce the risk of certain cancers, stroke, heart disease, type II diabetes, and obesity.
Brewed green tea only contains a small amount of caffeine, which makes it suitable for people sensitive to the stimulant. It provides the same energy-boosting benefits as some caffeinated drinks without unwanted effects like jitteriness, anxiety, insomnia, and heart palpitations.
Thanks to its health benefits, green tea has become popular with health aficionados. You can drink this versatile tea hot or chilled, with added flavors like lemon, mint, ginger, etc.
Similarities Between Green Tea Vs Black Tea
Origins: Green and black teas are both made from the leaves of the Camellia Sinensis plant.
Health benefits: Both varieties of teas are healthier alternatives to other caffeinated drinks. They can give an energy boost without the side effects of caffeine. Both drinks are rich in antioxidants and polyphenols which can help combat diseases by fighting inflammation and enhance overall health.
Flavors: These days, both green and black teas both come in a variety of flavors.
Methods of brewing and serving: Both types of teas need to be brewed or steeped in hot water for several minutes. However, you can also drink green and black teas chilled.
Difference Between Green Tea And Black Tea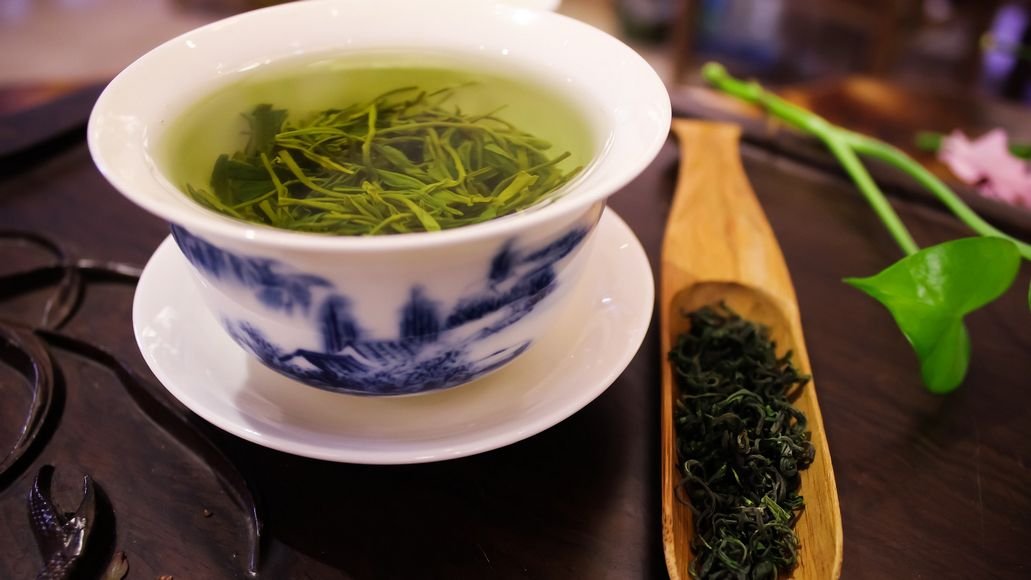 Methods of processing: Green tea is minimally processed and undergoes little to no oxidation. On the other hand, black tea is completely oxidized for a richer flavor and darker color.
Flavor: Green tea has a grassy, vegetal, or earthy taste. Black tea has a rich, robust, and spicy flavor due to the oxidation.
Color: Plain brewed black tea is orangish-reddish in color. Plain brewed green tea is yellow-green.
Caffeine content: An average cup of black tea (237 ml) could contain between 47 to 90 mg of caffeine. A cup of green tea contains about 30 to 50 mg of caffeine.
Types of antioxidants: Green tea contains an antioxidant known as epigallocatechin gallate (EGCG). Black tea contains antioxidants like theaflavins which are formed during the oxidation process.
Health benefits: Green tea is known to have anti-cancer properties and is even proven to help in weight management. Black tea is linked to cardiovascular and digestive health and may even prevent strokes and heart disease.
Method of serving: Black tea is commonly drunk with milk and sugar (although many also enjoy it plain). Green tea is rarely drunk with milk, but some add lemon and a sweetener.
Cost: Certain varieties of green tea, such as matcha tea, are more expensive than black teas. This is because of the delicate methods of processing used to preserve their health benefits and flavor.
Advantages Of Black Tea
Black tea has many advantages over green tea. The main one is the cost. Green tea is processed rather delicately, and that considerably increases its cost. Black tea is often considered the "poor man's beverage" – especially in many economically backward countries.
Another advantage of black tea is its versatility in flavor. You can get many varieties of black tea such as ginger, cardamom, cinnamon, bergamot, etc. These tea varieties are delicious when paired with milk, sugar, honey, etc.
Black tea can also provide you with a better digestive system and improved heart health. Some people are known to feel bloated, nauseated, or gassy with green tea and may prefer black tea for this reason.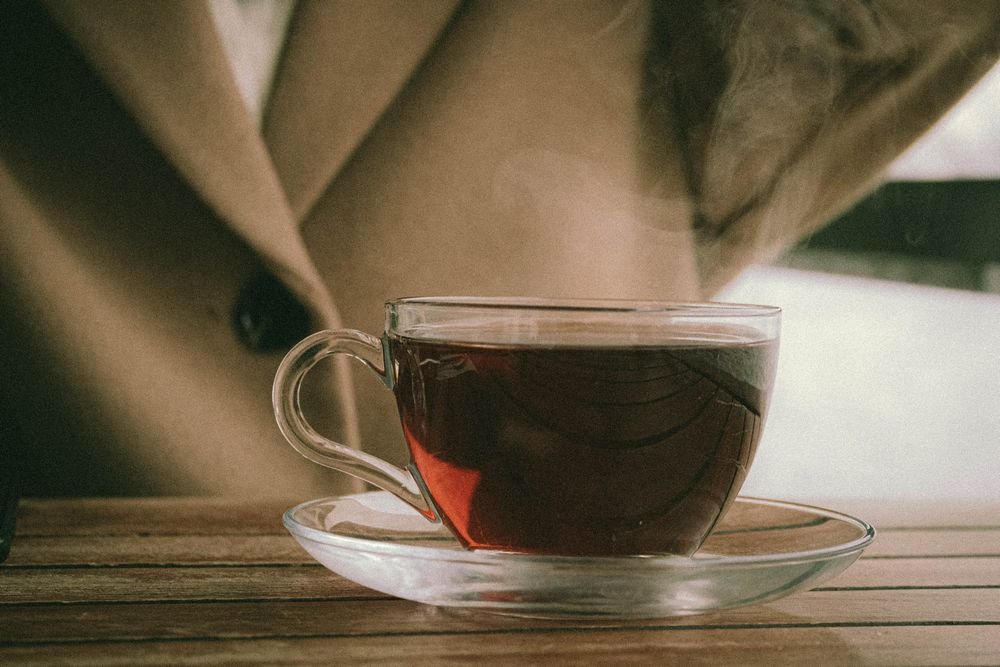 Advantages Of Green Tea
Green tea has several benefits over black tea. These mainly include the higher antioxidant content, which can provide you with several anti-inflammatory benefits. It may aid in weight loss and could even fight certain cancers.
Green tea is also lower in caffeine than black tea (matcha excepted), so you could even have it a few hours before bed and not have it interfere with your sleep. Unless you are especially sensitive to caffeine.
Reasons To Drink Black Tea
If you are a tea enthusiast who loves richer and bolder flavors, then go for black tea. Black tea has complex flavor profiles. It may be spiced with bergamot, cardamom, ginger, or other spices. You can enjoy these teas with milk and a sweetener of your choice. There are many things you can put in black tea to boost the flavor.
For people who want a mild energy boost or an afternoon pickup, black tea is an ideal choice. The mild caffeine content of black tea is ideal for enhancing mental clarity and alertness without the crash associated with coffee.
Black tea has also been linked to cardiovascular health, so if you are looking for ways to promote heart health, you can incorporate this beverage along with a healthy diet and exercise. The tannins in black tea can also aid digestion.
If budget is a concern, then you might want to choose black tea over green tea, too. Learn about the different types of black tea.
Reasons To Drink Green Tea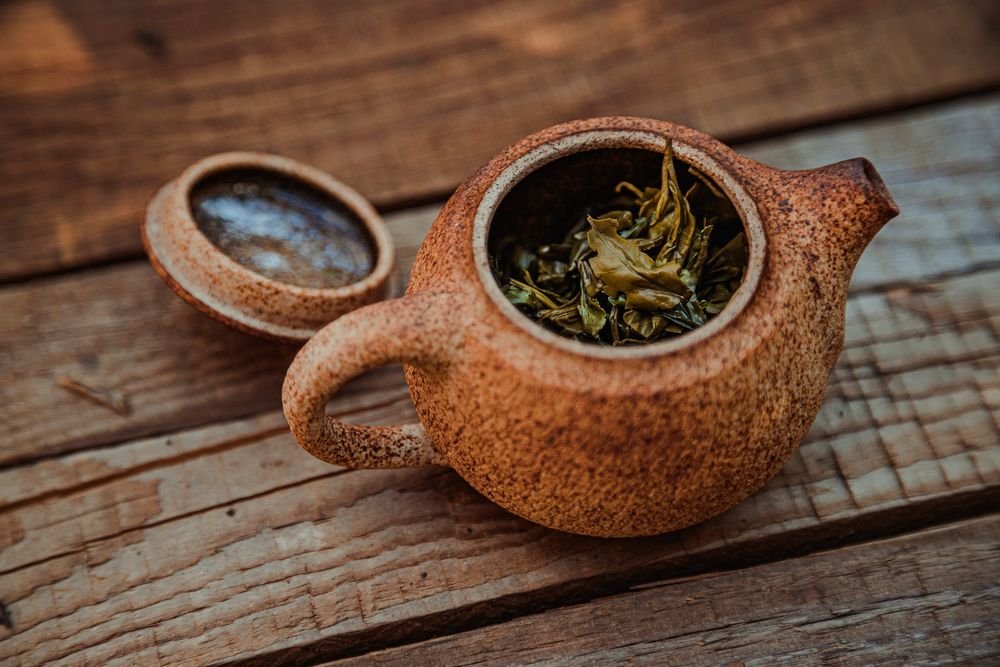 The green tea health benefits can make it the ideal beverage for those looking to lose weight. It is also rich in catechins, which could fight inflammatory diseases like cancer.
If you are lactose intolerant, but only like black tea with milk, green tea is a better choice for you. It does not taste good with milk anyway.
If you don't mind the vegetal or grassy flavor of green tea, go for it! These days, you can choose green tea varieties with ginger or mint that help mask its grassy flavor. There are many things you can add to green tea to make it taste better. Learn about the different types of green tea.
Is Green Tea And Black Tea The Same?
Green tea and black tea are both made from the same plant (Camellia Sinensis), but the harvested leaves are processed differently. Black tea leaves are left to oxidize, while green tea leaves are heated after harvesting to stop the oxidation process. The result is a different flavor and appearance, and also slightly different health benefits.
Is Green Tea Better Than Black Tea?
No, green tea is not better than black tea. It depends on what you are looking for. As you should know after reading this article, some people will prefer green tea, while others will prefer black tea. We hear so much about green tea, that many have come to believe it is better than black tea, but neither is objectively better than the other.
Is Green Tea Healthier Than Black Tea?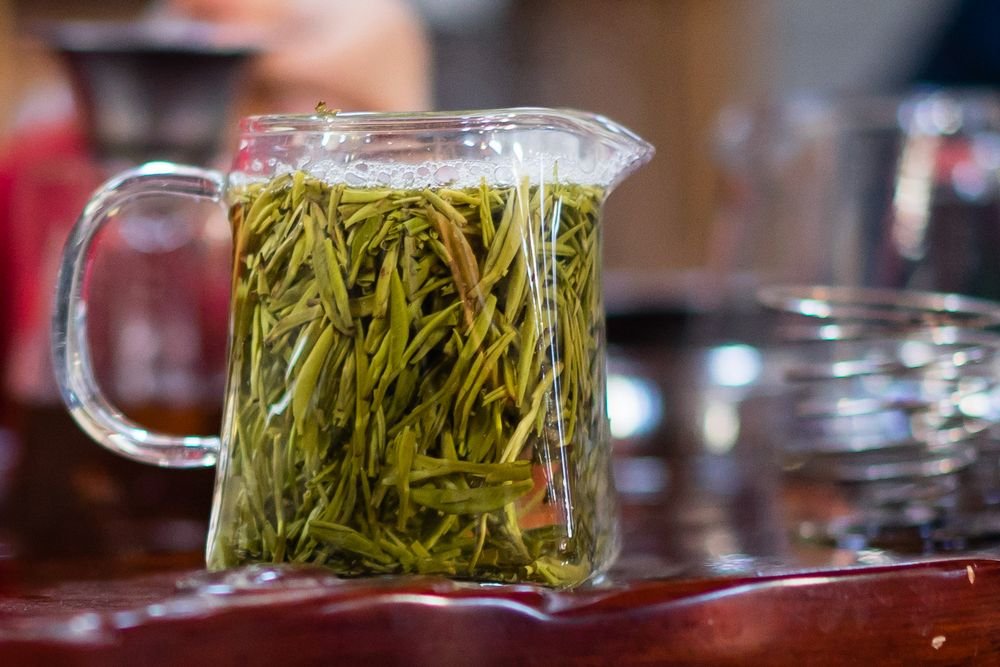 Green tea is not healthier than black tea. They come from the same plant, so they have most of the same health benefits. But because the two types of teas are processed differently, they do differ slightly in their benefits, as explained above. But neither is better than the other. It depends which benefits are more important to you.
Green Tea Vs Black Tea: Final Thoughts
When you compare black tea vs green tea, you realize just how similar the two types of tea are. They come from the same plant and differ only in the way the leaves are processed after harvesting.
As a result, they are also very similar in their health benefits, though they do differ slightly. The most important difference for most, myself included, is in the flavor. I love them both, so I'll usually have one black tea one day, green tea another day, and other types, like oolong, white tea, or pu-erh, on other days.