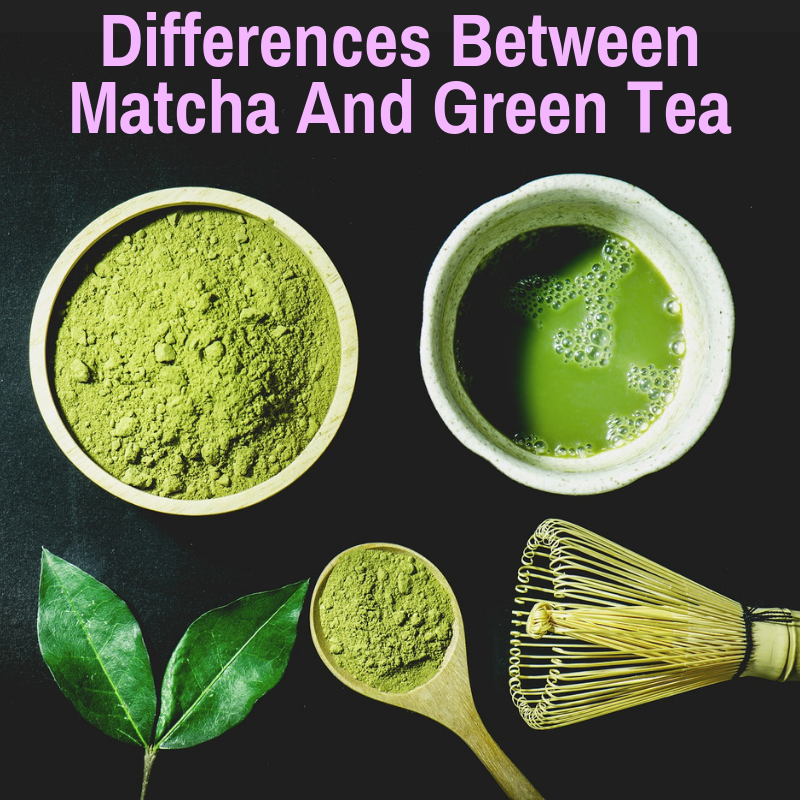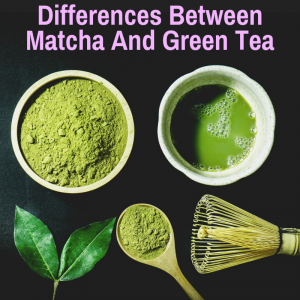 Aren't they the same?
Matcha is a form of green tea, after all.
That's true. Matcha is green tea. But not all green tea is matcha.
Both matcha and regular green tea leaves come from the same plant: the Camellia Sinensis. And both are processed as green tea.
But that's where the similarities end.
The main differences lie in the way the tea plants are cultivated and in the way the leaves are processed.
Both lead to matcha having a far higher nutritional content than any other type of tea. It also results in a unique flavor that does not appeal to everyone.
Let's take a closer look at the differences between green tea and matcha.
Matcha Vs Green Tea: The Differences
The major differences between matcha and green tea come down to the way the tea is grown and processes, the way it is prepared for consumption, the nutritional benefits and the price.
Manufacturing Process
The first difference between matcha and green tea lies with the source of the plant. The climate in which the leaves grow and the harvesting process give a distinctive taste and texture to both teas.
The production process differs greatly between matcha and green tea, right from the plant growing step, down to the manufacturing and packaging processes. Matcha comes from Japan, where its plant is subjected to various steps before it is ready for consumption.
The leaves are shaded from direct sunlight with black tarps just before the harvesting phase in mid-May. This period can last up to 3 weeks, increasing chlorophyll and the antioxidant level in the plant.
With less sunlight to convert into energy, the the plant produces more chlorophyll to make better use of the limited sunlight it gets. The additional chlorophyll gives it its iconic lush green hue, which is a much more vibrant color than non-shaded tea leaves.
This sun deprivation also leads to a burst of nutrients, amino acids, and flavor in the tea leaves. The leaves are harvested by hand, steamed to stop the fermentation process, dried, and then converted into a powder using granite stone grinders.
Most green tea leaves are not shade-grown (with a few exceptions, like Gyokuro). After being harvested, the leaves are either steamed or pan-fired to halt the oxidization process, though they are allowed to oxidize slightly to give them a rich and full-bodied flavor.
They may be infused with fruits, flowers, or herbs to add more zest, rolled, and then dried completely before packaging. The leaves are packed in tea bags or boxes to retain their freshness for longer. These leaves are steeped in hot water to extract their flavor and nutrients, but the leaves themselves are not consumed.
As mentioned, matcha leaves are processed further. Instead of being packaged whole, they are ground down into a fine powder. This powder is dissolved in water to make the tea. You end up consuming the entire leaves, instead of just the infused essence. That makes a huge difference, especially when it comes to the nutritional density of the drink.
Nutritional Density
Matcha and green tea are both popular among health-conscious consumers for the positive effects they can have on both physical and mental well-being.
However, the very process of shading and sunlight deprivation of the plants used to make matcha results in the leaves having a higher nutritional value than other green teas that aren't grown in the shade, even if they are made from the same variety of plant.
Studies suggest that depriving the tea leaves of sunlight during a significant growth phase causes the leaves to strive harder to live on, thus changing their chemical composition.
The shaded varieties are likely to have higher concentrations of L-Theanine, Caffeine, Glutamine, and flavonoids such as Quercetin-galactoslrutinoside.
In addition, the fact that the whole leaves are ground up and consumed means you ingest all of the nutrients in the leaves, which is not the case if you steep the leaves and then discard them. You end up getting far more of every nutrient from a cup of matcha than a cup of regular green tea.
Let's take a look at some of the main nutrients.
The component L-Theanine is effective in increasing the level of alertness (source), especially when it comes to conducting tasks requiring mental activity. Although the component is found in both types of teas, matcha tea powder has a naturally higher concentration of it.
This makes matcha tea powder more effective in improving focus, memory, and attention than green tea.
Matcha tea leaves also contain a higher number of bio-active ingredients such as catechins and amino acids. You also get more fiber, since matcha is consumed whole in a powdered form rather than as a diluted liquid like green tea.
Additionally, it is a richer source of nutrients such as potassium, vitamin C, vitamin A, and iron than regular green tea. In short, matcha tea is nutritionally denser with more well-being enhancing qualities.
Matcha tea powder shows noticeably higher capabilities in burning fat and fighting cancer than green tea. Compounds in matcha have the potential to reprogram cancer cells and inhibit the spread of breast cancer (source).
Both types of tea have shown promise in reducing the chances of developing various types of cancers due to the presence of flavonoids, a type of amino acid. Their consumption also shows a similar inverse relationship with cardiovascular disorders and weight gain.
Of course, the higher nutritional density of matcha also means that those who are sensitive to certain components in the tea are more likely to suffer side effects from it. Can matcha make you nauseous or upset your stomach? It certainly can, although this only happens to those overly sensitive to it.
Preparation Process and Texture
The tools, ingredients, and preparation processes vary for both types of teas. Matcha is consumed mixed into hot water just like green tea; however, unlike other teas, it is neither infused nor diluted. Instead, the powder is mixed into hot water in a bowl and whisked until it becomes frothy similar to a latte.
This preparation process gives matcha tea a unique texture and flavor. When preparing matcha tea, the water is never allowed to boil, or it can affect the integrity of the flavor, which is reminiscent of the umami flavors popular in Japanese cuisine. The taste of matcha is slightly savory and earthy with a thick and creamy texture.
The taste can be overwhelming for first-time drinkers since it is essentially just a powdered version of leaves. It is an acquired taste and may feel almost grass-like and too powerful for those not accustomed to it.
Green tea, in contrast, has a very subtle flavor due to its preparation process. The dried leaves are infused with hot water and steeped for a while. The leaves release their extract, which seeps into the water. The liquid left behind is consumed while the leaves are discarded.
As a result, green tea is watery and not thick and frothy like matcha. It has a very light and clear hue. The taste is delicate, and the smell is fragrant while. You can intensify the flavor of green tea by allowing it to steep for a longer period in the teapot.
Overall, the preparation is much less labor-intensive. You also don't need any special implements, like a matcha whisk. Of course, you can make matcha with alternatives to the bamboo whisk. This article explains how to make matcha tea without a whisk.
If you've never made matcha before, the process can seem complicated and intimidating, with various specialized accessories for matcha. But it is actually surprisingly simple. I have an article on how to make matcha green tea that will guide you through it and show you just how easy it is.
And, of course, you don't have to drink matcha. You can also add it to food or do various other things with it. We have an article discussing how to take matcha powder, apart from the standard way of simply dissolving it in hot water.
Pricing And Versatility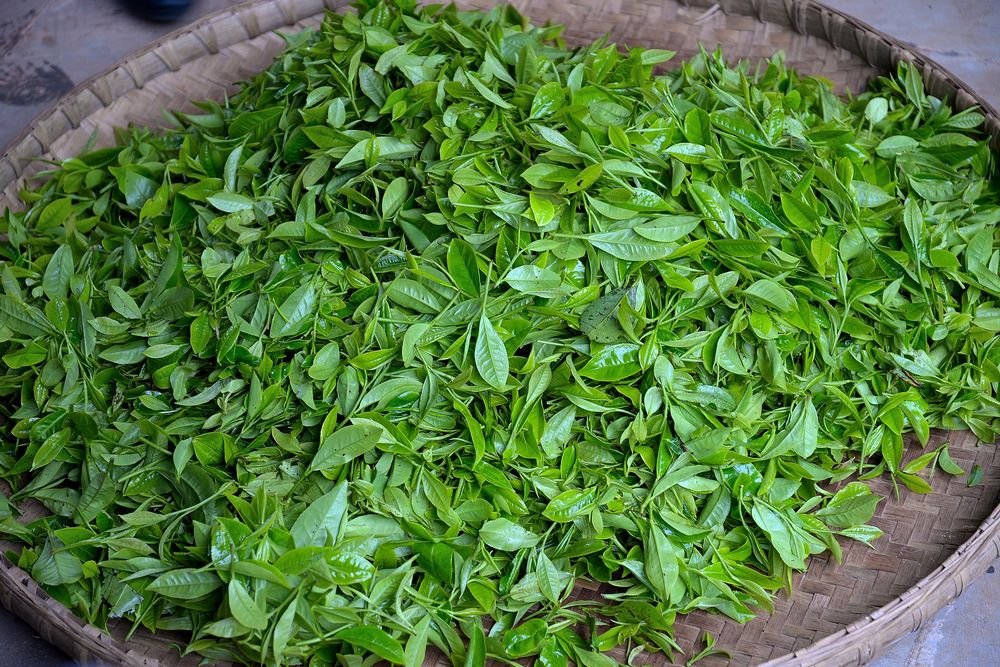 Green tea comes in a multitude of blends, variants, and prices. The cheapest varieties are the mass-produced ones from big brand labels costing a few cents per cup. But even rare, high quality green teas will set you back less than $1 per cup. The best brands of green tea all cost far less than good matcha.
Most green teas are cheaper than matcha, which can range in price from $15 to $25 for up to 25 cups. Matcha costs more because it is grown in specific locations in Japan, and because of the more involved and costly growing methods. That said, you can get matcha that was made in China for much lower prices.
Matcha, comes in different variants based on color, grade, and flavor. The high-end varieties have a smoother flavor and a vibrant jade-like hue. They can be costly but are also available as affordable variants well within the modest budget of the average tea lover.
Matcha is also more versatile when it comes to its use and creativity in the kitchen. Generally, matcha green tea powder is separated into two main variants: a ceremonial variety and a food grade variety that is ideal for incorporating into cooking recipes.
Food grade matcha is cheaper to purchase and is used extensively to make specialized matcha flavors for coffees, lattes, baked desserts, curries and more.
Matcha doesn't last as long as regular tea, but even if your matcha goes bad, you can still use it. You can drink it, but it doesn't taste great. Better to use it in cooking, similar to food grade. Read "Does matcha go bad?" for more.
Regular green tea is much harder to incorporate as a flavor in food, since it needs to be infused to extract its flavor. This makes green tea limited in its use in the kitchen other than as a drink.
Which Is Better: Matcha Or Green Tea?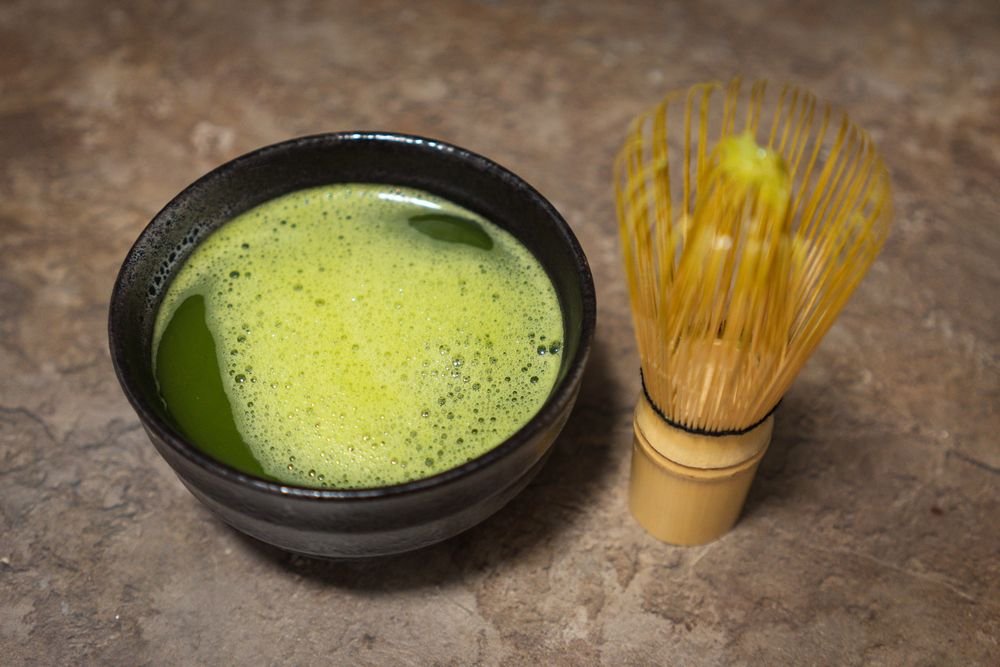 Green tea and matcha both have therapeutic effects on the body. Both the teas are essentially similar when it comes to their health benefits. A hot steaming cup of both can invigorate your senses and boost your mental and physical processes.
Matcha gives you more of everything, due to the higher nutrient density and the fact that the whole leaves are consumed. As a result, the health benefits of matcha beat any other tea per cup. It is also much better suited for use as a cooking ingredient, giving you many more options for taking advantage of the health benefits of tea.
But that doesn't mean it is better. Which tea is better depends comes down to preference.
Do you prefer the light and subtle taste of green tea or the rich and frothy texture of matcha?
Do you have the time and effort to prepare a labor-intensive cup of lush green matcha or are you looking for the convenience that comes with quickly being able to prepare your dependable cup of green tea?
The final decision also depends on whether you plan to use the tea to make tea dessert recipes, or even savory dishes, or whether you only plan to consume it as a drink. If you like to have options, matcha is far more versatile and multipurpose.
Matcha Vs Green Tea: Final Thoughts
A great cup of green tea is packed with flavor, health-boosting nutrients, and zest. That is true for both regular green tea and matcha.
Using loose leaves or powder to make your own cup at home is the best way to take advantage of the benefits tea offers. Ready-made tea drinks often have fewer nutrients and a bunch of other unhealthy additives (like sugar).
But which to choose? The leaves or the powder?
Ideally, choose both. If you only want to buy one and can't decide, it comes down to this:
If you are sensitive to strong flavors and caffeine, or you simply want to spend less money, then green tea is the better choice. Hojicha, specifically, is a low-caffeine tea, as well as being one of the cheapest green teas. See our comparison of hojicha vs matcha for more.
If you want the greatest possible health benefits from every cup, or you want to cook with green tea, then matcha is your best bet.
And if neither really does it for you, but you want similar health benefits and that boost of caffeine, maybe you need to switch continents and head to South America. See our comparison of yerba mate vs matcha to learn about the favorite drink of Argentinians, Uruguayans, Paraguayans and Brazilians.