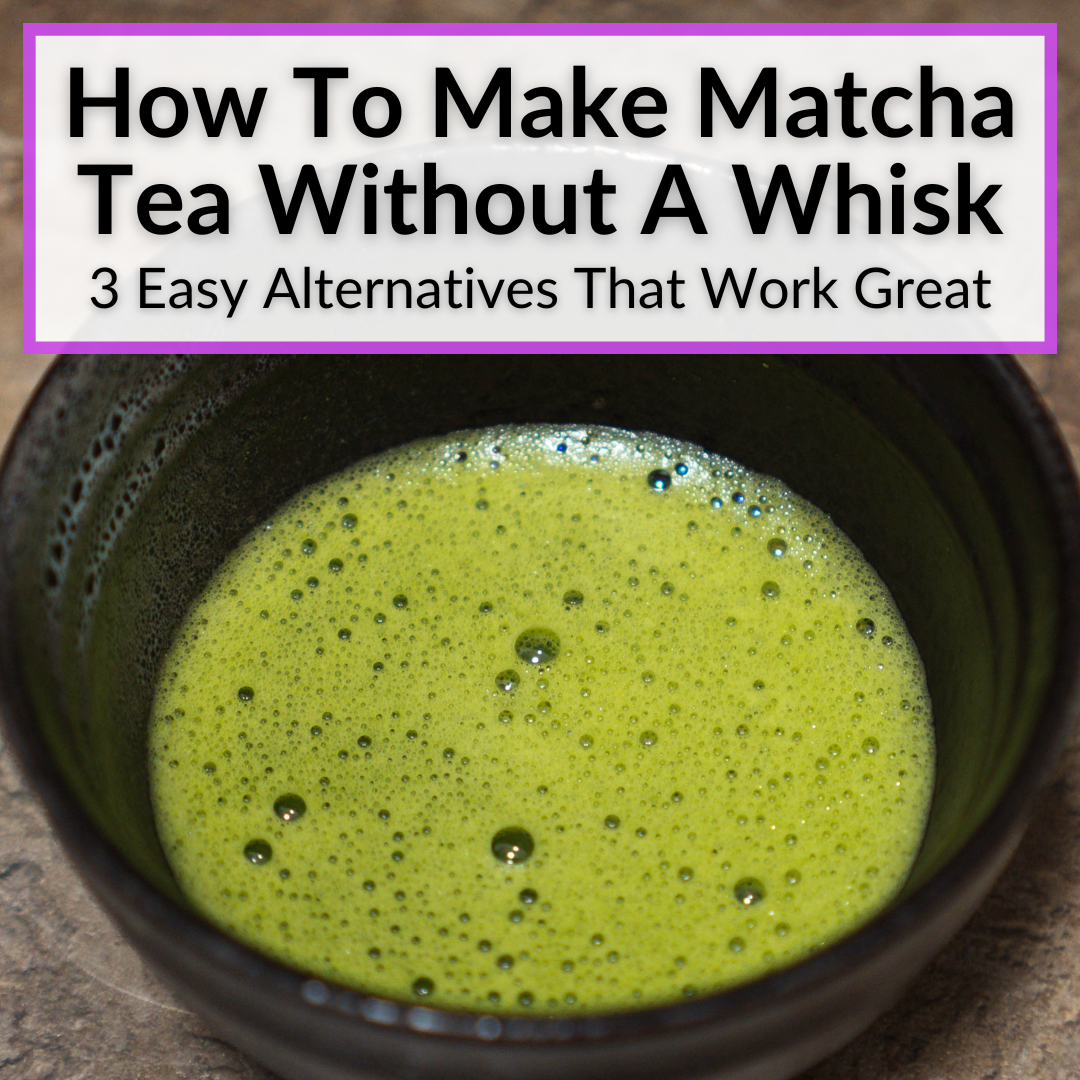 Matcha has been enjoying a huge surge in popularity the past few years.
And deservedly so.
It is delicious and healthy. Plus it gives you a boost like coffee, but without the jitteriness.
The only problem?
Preparing it is not as easy as other types of tea.
Perhaps you've seen online videos (like one I made on this page) showing how to brew matcha in the traditional manner using a whisk.
But that is not the only way to prepare matcha. You can make it even if you do not have the traditional bamboo whisk.
Keep reading to learn how. We will give you three alternative methods that, while not traditional, are actually easier and do a better job of mixing the powder and frothing it up.
How To Make Matcha Tea Without Whisk
Preparing matcha in the traditional way requires a bamboo whisk, which is known as a chasen. That is what I used in my video and what you see in most other videos on brewing matcha, too.
But it's not the only way to prepare matcha tea. To be honest, it's not even the best.
If you don't have a whisk, you can also use other kitchen utensils, such as a blender, a mason jar, or a milk frother, to prepare your drink. The truth is, all of these methods actually do a better job of mixing the powder into the water. They create more froth, too.
But before we get to the three methods, let's see why you have to whisk matcha in the first place.
Why You Need To Whisk Matcha
The reason you whisk matcha tea is that it helps to create a smooth and frothy texture and ensures that the matcha powder is evenly distributed throughout the water.
Matcha powder does not actually dissolve in hot water. The whisking creates a suspension of the fine matcha particles throughout the water, which results in a vibrant green color and a rich, creamy taste.
Whisking also helps to eliminate any clumps or lumps in the matcha powder and helps release the full flavor of the tea. If you don't whisk the matcha, it can result in a gritty texture and a less enjoyable taste.
So, while whisking may seem like an extra step, it's an important part of the process that ensures you get the best possible matcha tea experience. But again, a whisk is not the only way to get the whisking effect.
For all of the following methods, you want to make sure you do not use boiling water. The maximum water temperature to make matcha should be 176° F (176° C). I'd keep it 10 degrees cooler than that.
Method 1: Use A Blender
If you're looking to make matcha tea without a whisk, using a blender is an easy alternative option. To get started, you'll need a blender, your desired amount of matcha powder, and some hot water. Our matcha preparation guide will tell you how much powder to use.
Add the matcha powder and hot water to the blender. Be sure to use the appropriate ratio of matcha to water for your desired strength.
Next, blend the mixture until it becomes frothy. This will take anywhere from a few seconds to a minute, depending on the power of your blender.
After blending, your drink is ready. Simply pour your beautifully frothy matcha tea into a cup and drink! The blender will help you achieve the same smooth and creamy consistency as using a traditional whisk would.
Method 2: Use A Mason Jar
To prepare your drink using this method, you'll need your desired amount of matcha powder and enough hot water, as well as a mason jar with a tight-fitting lid.
Put the matcha powder and hot water into the mason jar. Make sure you have the correct amounts of each to ensure the resultant drink is to your taste.
Screw the lid onto the jar tightly and check if it is secure, before shaking it vigorously for 15 to 20 seconds. The shaking motion will help to create a frothy consistency and evenly distribute the matcha powder through the hot water.
After shaking, pour your matcha tea into a cup and enjoy the taste! The mason jar method is a quick and easy way to make matcha tea without a whisk, and it's a fun way to mix up your usual routine.
Method 3: Use A Milk Frother
Another kitchen utensil you can use to prepare matcha tea is a milk frother. First, assemble your materials: you'll need a milk frother, your matcha powder, and some hot water.
Add the matcha powder and hot water to a cup. Be sure to use the correct quantities of matcha and water for your desired strength.
Use the milk frother to froth the mixture. Simply insert the frother into the cup and turn it on. Move the frother up and down in the cup until the matcha mixture becomes nice and frothy and the matcha powder is evenly distributed within the water.
Finally, pour the matcha tea into a cup and enjoy. The milk frother method is a quick and easy way to make matcha tea without a whisk, and it's a great option if you have a milk frother on hand.
Making Matcha Without A Whisk: Related Questions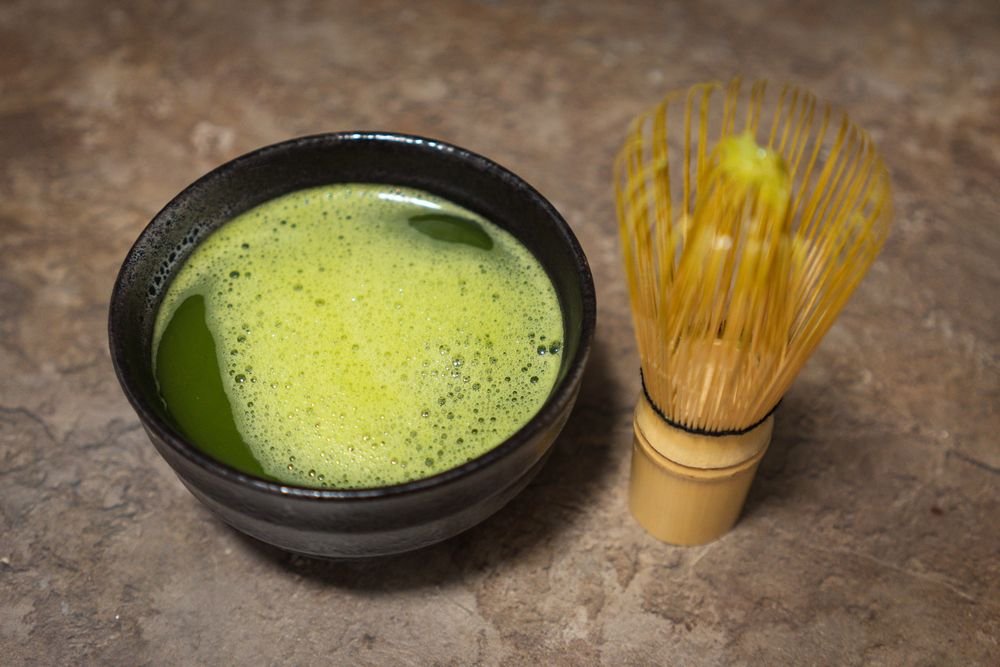 Now we will answer a few common questions related to the preparation of matcha. If you have any additional questions, please feel free to ask them in the comments below.
How Much Water Do You Use For 1 Cup Of Matcha?
It depends on how strong you want your matcha to be. For most people, two grams of matcha powder mixed into 70 to 80 grams of hot water should make a pleasing cup.
And again, the water should not be too hot, or your matcha will taste bitter. It can also bring out basd flavors of cheap matcha even more, which is why you may have heard some people wondering: why does matcha taste like seaweed?
Can You Just Mix Matcha With A Spoon?
Yes, you can definitely make a cup of matcha tea using a spoon. It will not work as well as using a whisk or blender, but it will still do the job.
Add the matcha powder and a little water and mix with the spoon. Try to ensure there are no clumps of powder, then add the rest of the water.
What Are The Benefits Of Matcha Tea?
Matcha is high in antioxidants, and it may reduce inflammation in your body, help maintain healthy arteries, and promote cell repair.
Should You Add Water Or Milk To Matcha?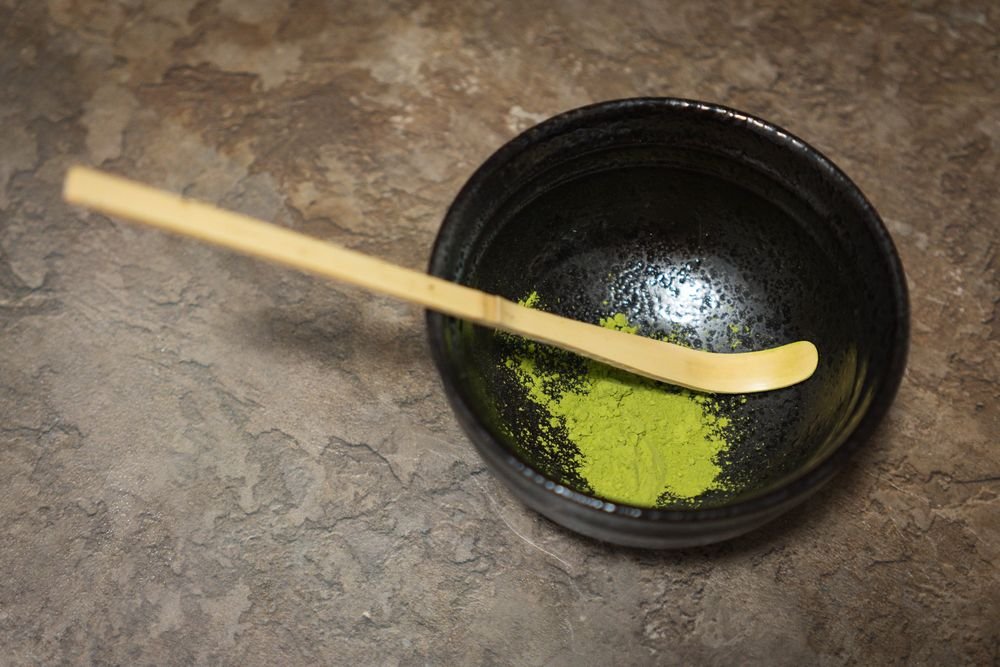 Traditional matcha green tea is made using only matcha green tea powder and water, but you can also easily make a latte by finishing your drink with steamed milk. After adding milk, whisk your tea again until it's nice and foamy, sweeten to taste, and enjoy! Learn more ways to drink matcha here.
Which Is Best For Making Matcha Tea: Blender, Mason Jar, Or Milk Frother?
The choice of which tool to use for making matcha tea depends on personal preference and the tools available to you.
If you have a blender, it can be a great option for making matcha tea, because it can create a frothy texture and ensure that the matcha powder is evenly distributed in the water.
Blenders are capable of doing a slightly better job of evenly distributing the powder throughout the water than the other two methods. But all work well.
Matcha Whisk Alternative: Final Thoughts
You can use almost anything to stir matcha powder into hot water, but not all alternatives will do as good a job as a traditional whisk.
The three options above all mix just as well as, or even better than, a whisk. They are also easier to use. No more sore wrist from all the whisking!
All that said, I still prefer the traditional method. Of course, I bought myself a matcha kit, so I have the whisk and everything else I need. But I do not own a blender, a frother, or even a mason jar.
Of course, there is no rule that says you need to stir your matcha into water at all. There are also other ways to use matcha green tea powder, like using it in recipes or making a facemask out of it.