Name a health condition and there's an article about green tea curing it.
Don't get me wrong: green tea has a ton of health benefits.
And many more potential health benefits.
But most still need further study. And some are blatantly false.
So what does that mean for green tea and cholesterol?
Does green tea lower cholesterol levels, or is that another unproven benefit?
Keep reading to learn all about the green tea cholesterol effect you can expect, including how much you need to drink and how soon it works. We will cover everything you need to know.
Does Green Tea Lower Cholesterol?
Yes, green tea can help lower cholesterol levels. It has been touted for many health benefits, and lowering bad cholesterol is one of them.
The antioxidants and polyphenols in green tea lower LDL (bad) cholesterol, and also triglycerides. This may help improve the overall lipid profile and could lower the risk of heart disease or cardiovascular diseases.
5 Reasons Green Tea Is Good For Cholesterol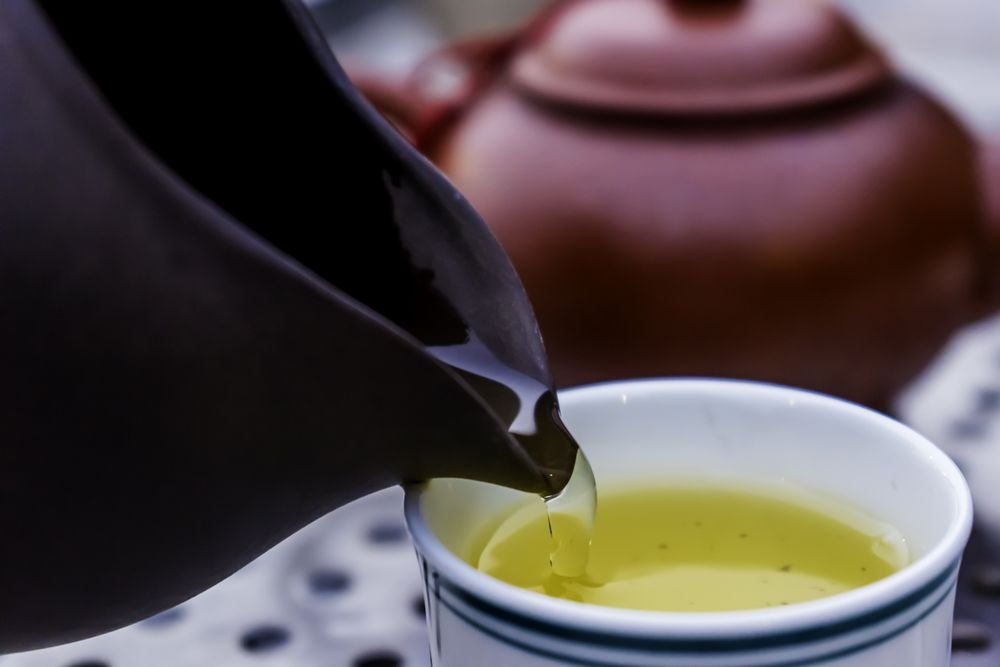 Here are the main reasons green tea is one of the best beverages for people looking to improve their cardiovascular health and manage cholesterol.
Reduces Plaque In Arteries
Studies have shown that the antioxidants called catechins in green tea inhibit the oxidation of LDL cholesterol. This, in turn, prevents plaque formation in the arteries.
Lowers LDL Or Bad Cholesterol
Drinking 2 to 4 cups of green tea per day (or taking a green tea extract of 150 mg) can help lower harmful LDL cholesterol.
One cup of green tea can potentially lower cholesterol by almost 0.58 mg/dL. This means you could lower your cholesterol by almost 10 to 25% within 2 to 4 weeks of starting green tea consumption.
Boosts HDL Or Good Cholesterol Ratio
Green tea may not directly increase HDL or good cholesterol. However, flushing out the bad cholesterol, or LDL cholesterol, will automatically improve the LDL: HDL cholesterol ratio.
Reduces Triglycerides
In vitro and animal studies have shown that regular green tea consumption may lower triglycerides. This, too, can benefit heart health.
Lowers Inflammation
According to WebMD, sustained inflammation can lower healthy cholesterol and increase bad cholesterol. Thankfully, green tea's anti-inflammatory properties can reduce inflammation and may even protect blood vessels from damage. This could help with cholesterol management.
How Much Green Tea To Lower Cholesterol?
More research is needed on this topic, and the quantity of green tea to drink daily for cholesterol reduction can vary greatly from one person to another.
Some studies show that even one cup of green tea per day could help with cholesterol reduction, while others suggest that you need to drink 2 to 5 cups per day to see results.
In general, studies conducted on people with heart disease or cardiovascular diseases show that one to three cups of green tea per day is optimal. This quantity could lower your risk of heart attack and stroke compared to drinking only one cup of green tea per day.
However, experts caution that the cholesterol-reducing effects of green tea tend to vary from person to person. In general, though, most studies have shown that green tea drinkers are in better health than those who do not drink it at all.
How Long Does It Take Green Tea To Reduce Cholesterol?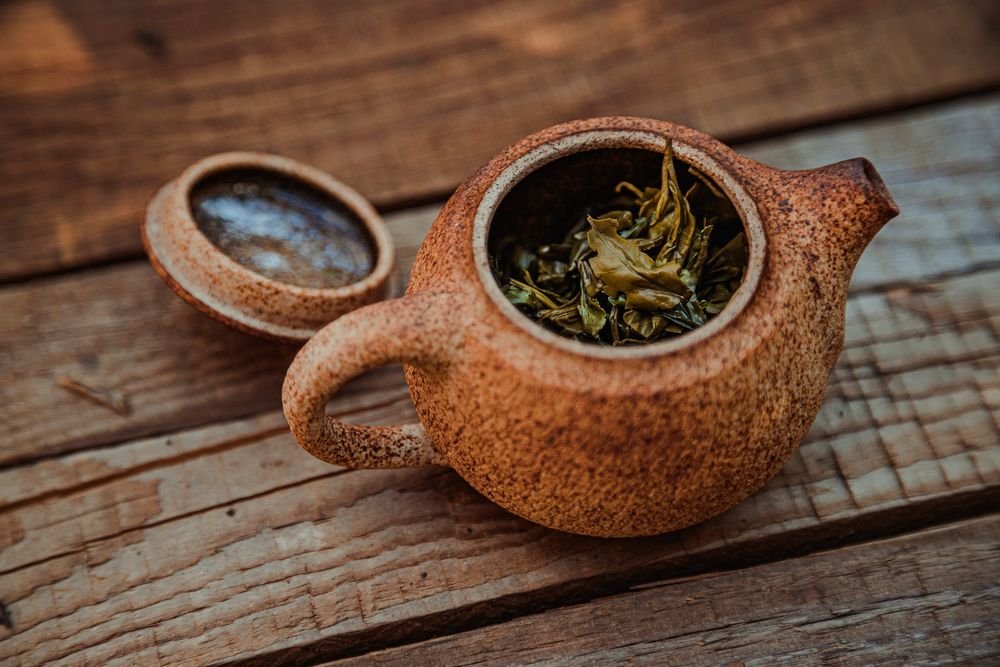 Studies conducted on two groups of rats fed high-cholesterol diets showed that green tea extracts lowered their LDL, or bad cholesterol, by 14.4% for one groups and 30.4% for the other group, after 56 days.
However, no studies have been conducted on humans yet. In general, based on the rat studies, we can assume that you need to drink between one and five cups of green tea daily to see a marked lowering of bad cholesterol in about two months.
Again, these results can vary from person to person, since every individual is likely to show a different response to green tea's cholesterol-lowering effects.
Which Green Tea Reduces Cholesterol The Most?
Matcha green tea is the best green tea for cholesterol reduction. Because matcha is a powdered tea made up of ground leaves, you end up consuming the entire leaf, not just the essence.
As a result, matcha powdered green tea has much higher levels of catechins and antioxidants than other tea varieties. As explained earlier, these compounds lower bad cholesterol and triglycerides and also improve the LDL: HDL ratio.
Researchers have also found that matcha tea consumption lowers total cholesterol and bad cholesterol. Additionally, it prevents the direct absorption of cholesterol in the intestines, while also increasing LDL receptor activity in the liver.
Does Green Tea Clear Arteries?
Research funded by the British Heart Foundation is showing promising results in terms of plaque formation in the arteries and green tea consumption.
The compound in green tea called EGCG, or epigallocatechin gallate, binds with the fat cells that form plaque in the arteries and converts them into soluble molecules that are less damaging to the blood vessels.
Moreover, green tea may prevent the oxidation of LDL, which is responsible for plaque buildup in the arteries. This could help clear the arteries and prevent atherosclerosis. However, these studies have all been conducted in the lab and not in a real-life setting.
We need to keep in mind that EGCG is poorly absorbed in the body and does not remain stable. Consequently, you should not rely on green tea alone to keep your arteries clear.
What Other Types Of Tea Lower Cholesterol?
Many types of herbal teas, along with green tea, are beneficial for people looking to lower their cholesterol.
Green tea is shown to reduce bad cholesterol, although it may not significantly improve good cholesterol.
Herbal rooibos, or red bush tea, is known to improve the overall lipid profile. Studies have shown that people who drank about 6 cups of this fermented tea daily for 6 weeks had a decrease in LDL of about 0.7 mmol/L while also showing an increase in HDL of about 0.3 mmol/L.
Bitter melon tea is another herbal tea known to bring about a significant reduction in cholesterol.
Dandelion tea is another great herbal tea for cholesterol reduction.
Peppermint tea produces more bile, which contains cholesterol, and puts the cholesterol in the body to better use.
Is Green Tea Or Coffee Better For Cholesterol?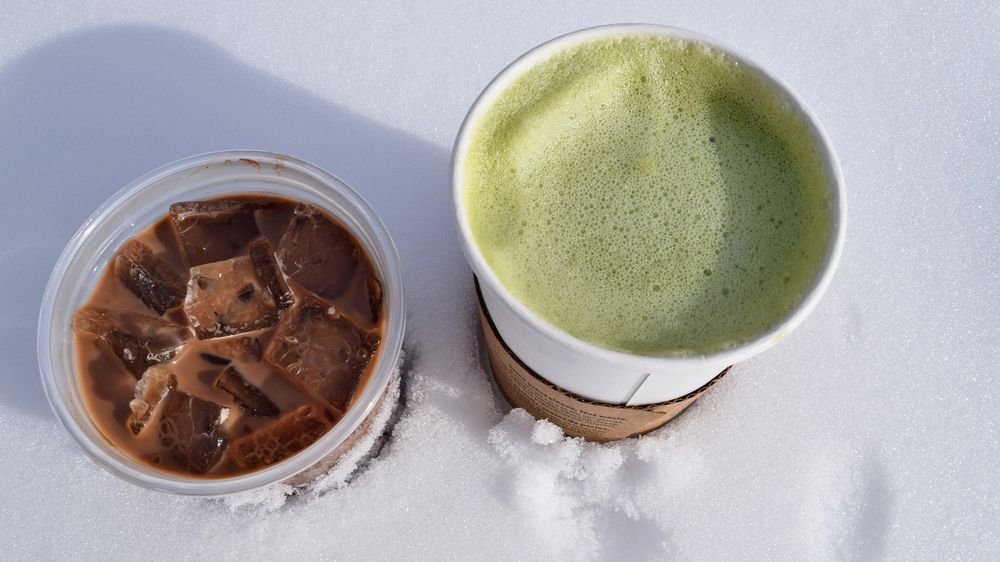 Both drinks can have different effects on your lipid profile. In general, green tea beats coffee for cholesterol-lowering effects, with its catechins and antioxidants.
Coffee does contains diterpenes, which are compounds that can lower cholesterol. However, the effects of coffee on cholesterol may vary based on the brewing method used and the addition of milk, cream, sugar, etc.
It is worth noting that unfiltered, boiled coffee, or espresso, has actually been found to increase cholesterol levels. Some preliminary reports are also suggesting that caffeinated coffee is more likely to raise cholesterol levels than decaf.
If you are a coffee drinker concerned about your cholesterol, you may want to switch to decaf or half-caf coffee. As always, please consult a healthcare professional for personalized advice about ways to manage your cholesterol levels.
Green Tea Cholesterol: Final Thoughts
When it comes to green tea and cholesterol, it's all good news. Green tea does help lower cholesterol. But the effect is not going to be huge.
You can't expect to eat a bacon cheeseburger every day and then have a few cups of green tea to eliminate all of the cholesterol. It doesn't work that way.
Green tea can be a healthy part of a healthy lifestyle, but if you don't eat healthy food and don't exercise, drinking green tea is not going to save you either.