Having surgery is terrible.
The recovery can be especially torturous.
So it is nice to treat yourself to little pleasures while you are healing.
Unfortunately, many little pleasures are off limits post surgery.
Does that extend to tea or is green tea after surgery safe?
Keep reading to find out.
We are going to cover everything you need to know about drinking green tea after a surgical procedure, including some possible benefits and some possible problems.
Can I Drink Green Tea After Surgery?
Yes, you can drink green tea after surgery. It is generally safe. In fact, it contains certain compounds that could aid in healing and recovery and also provide analgesic and anti-inflammatory benefits.
However, there are a few reports that state that green tea could interfere with nutrient absorption and even increase the risk of bleeding. In other words, recommendations are mixed.
Some doctors recommend green tea post-hair transplant surgery to help speed up healing. Studies have also shown that Chinese green tea is ideal after a laparoscopic or robotic gastrectomy, because it has some analgesic and anti-inflammatory effects. Some studies have also proven green tea's positive role in post-surgical wound healing.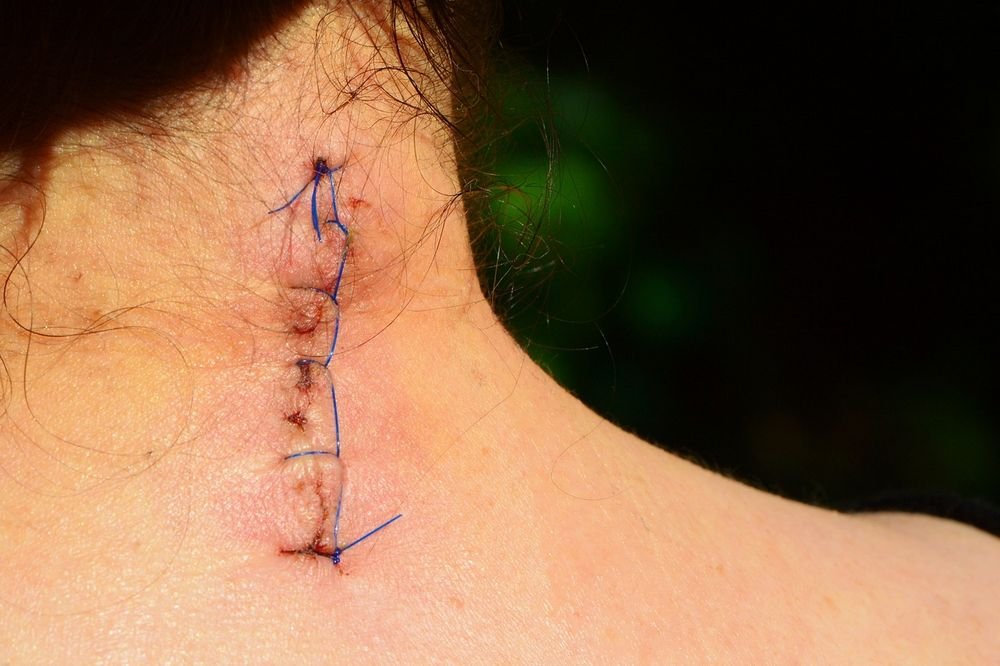 However, there is also a small chance that certain compounds in green tea could increase the risk of bleeding in some patients. Green tea could also interfere with the blood clotting process as well as with nutrient absorption.
In the end, it will depend on you and your unique situation. Therefore, it is best to consult your doctor before having green tea immediately after surgery.
In general, though, it is safe to consume green tea post-surgery. There are a number of reasons green tea is not only safe, but possibly even beneficial. Again, this will not be the case for everyone and for every type of surgery, so make sure you consult with a medical professional.
Low Caffeine Content
Compared to other caffeinated drinks like black coffee, black tea, and others, green tea contains a lot less caffeine. Since excessive caffeine intake is linked to complications with post-surgical healing, green tea is generally a safer choice.
Antioxidants
The antioxidants in green tea could speed up the healing process and help with wound healing. The EGCG catechin in green tea is particularly beneficial for fighting inflammation and supporting the immune system.
Hydration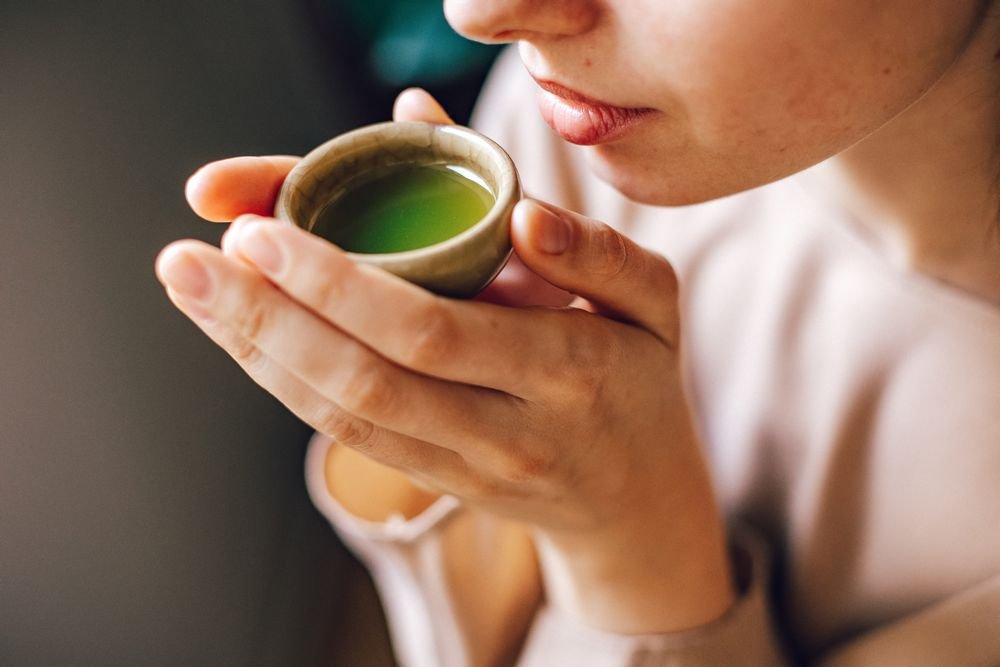 Hydration is very important after surgery. Green tea can help you stay hydrated and is a great way to keep up your fluid intake, especially if you do not like drinking plain water.
Promotes Relaxation And Provides Pain-Relief
The L-theanine in green tea helps promote relaxation and provides an analgesic effect. This could reduce post-surgical stress and pain and benefit the recovery process.
Gentle On The Stomach
Some post-surgery medicines tend to be harsh on the stomach and often result in stomach upset, acidity, etc. Green tea is generally mild on the stomach and may even aid digestion. It could also benefit the gut microbiome and prevent constipation and bloating.
However, green tea could cause acid reflux or nausea in some more sensitive individuals. If you've ever had gastric issues after drinking green tea, it may be best not to have any after certain surgeries or with certain medications. Ask your doctor.
Does Green Tea Remove Inflammation?
Yes, preliminary studies are showing that green tea can be a powerful tool in fighting inflammatory conditions like cancer, obesity, diabetes, and neurodegenerative diseases.
This is mainly due to its EGCG (or epigallocatechin-3-gallate) content. This catechin has the ability to suppress inflammatory cytokines and enzymes that cause inflammation.
Green tea also contains compounds that modulate the immune system's response to reduce excessive inflammation. Furthermore, green tea is known to promote a healthy gut microbiome and a balanced and diverse gut microbiota could contribute to reduced inflammation throughout the body.
Can I Have Green Tea Post Rhinoplasty?
According to Dr. Neil Tanna, a plastic surgeon based in Long Island, NY, it is best to avoid green tea and beverages containing green tea post-rhinoplasty (also known as nose correction surgery or a nose job).
This is because green tea could interfere with the healing process and prevent blood clotting and nutrient absorption. This can impact the recovery of the delicate nasal structures.
Dr. Tanna only recommends consuming plain water, milk, fruit juices, or yogurt-based drinks for patients who have just had surgery on their nose.
Can You Have Matcha After Surgery?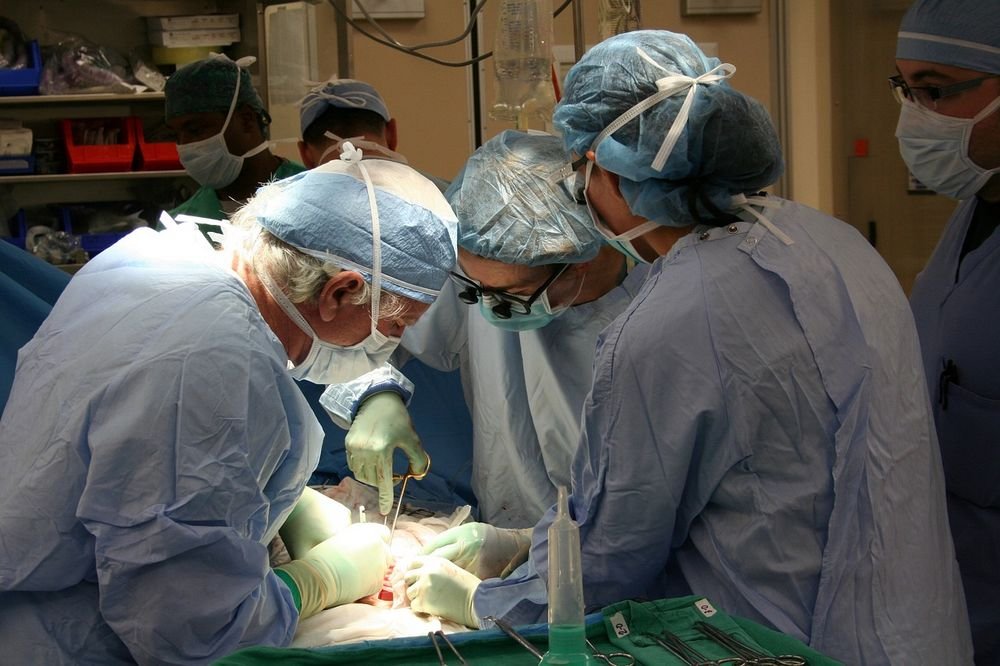 Matcha is a type of green tea. It is made by grinding the whole tea leaf into a powder, which is what you add to hot water. As a result, you consume the entire leaf, as opposed to regular teas, where you discard the leaves after steeping them.
Thus, consuming matcha results in a higher concentration of nutrients. This means it will provide you with more beneficial compounds compared to plain, steeped green tea.
On the other hand, any possible negative effects are also going to be larger. Matcha contains far more caffeine than other green tea varieties, too. Since every individual's caffeine tolerance and recovery process can differ, it is best to consult a healthcare provider regarding matcha consumption post-surgery.
Here are some benefits of having matcha to speed up surgical wound healing.
Antioxidants
Matcha contains more antioxidants than plain green tea because of the special cultivation and processing it undergoes. Its high EGCG catechin content boosts immunity, fights inflammation, and can aid in recovery.
L-Theanine
This soothing amino acid in matcha tea promotes relaxation and reduces stress. This can benefit patients greatly during the recovery process. Many patients also experience a gentle boost in energy due to the L-theanine in matcha.
What Tea Is Good For Healing After Surgery?
If you are looking for a tea to help post surgery, green tea is not the only option. Many herbal teas can provide specific benefits. Here are some herbal teas that could enhance the healing process post-surgery.
Fennel Tea
Chinese researchers concluded from their study based on 159 surgical patients that fennel tea helped patients leave the hospital almost a day earlier, and also reduced post-surgical complications.
Turmeric Tea
Studies have shown that curcumin extracts in turmeric significantly reduce incision-induced inflammation. This shows that turmeric tea can be useful as a post-operative pain management treatment.
Ginger Tea
A study conducted on 92 women showed ginger tea was more effective than standard drugs in preventing the postoperative nausea and vomiting that is common after anesthesia.
What Tea Is Good For Swelling After Surgery?
The following teas could be beneficial in reducing post-surgical edema, because they help prevent water retention and have diuretic properties.
Green Tea
The caffeine in green tea has a diuretic action, which can benefit patients who have just had surgery. Some studies have also shown that the polyphenol EGCG in green tea can prevent brain edema. As mentioned, matcha has the most caffeine of all green teas, and the most EGCG as well.
Dandelion Tea
Dandelion is known for its diuretic action. This helps reduce water retention, which often occurs post surgery. Aim to have a couple of cups of dandelion tea every day to reduce bloating and swelling after a surgical procedure.
Nettle Tea
Nettle also has a diuretic action and could result in increased urination. Nettle leaf extracts may increase diuresis by 84%. No wonder the tea is recommended to arthritis patients to reduce joint swelling and eliminate post-surgical swelling.
Peppermint Tea
Some studies conducted by the University of Maryland demonstrated peppermint tea's powerful diuretic properties. Along with regular medicines and a recommended therapeutic diet, peppermint tea could help reduce the bloating and swelling that often occur after surgery.
Drinking Green Tea After Surgery: Final Thoughts
Green tea is safe to drink after most surgeries for most people. It can even aid in the recovery and healing process. However, it also has the potential to cause issues for some, especially after certain surgeries.
That is why you should always consult with your doctor about drinking green tea after a surgical procedure. You would do the same for anything else you put in your body post operation, right? So shouldn't you double check with your doctor when it comes to green tea after surgery, too?