Cold brew green tea has a number of benefits.
But brewing it is a more involved process.
It is not hard, if you know how to cold brew green tea.
But it takes a lot more time and requires additional materials.
For that reason, I rarely bother.
Plus I live in a cold area and like hot tea to help warm me up.
But cold tea is great too, and cold brewing is definitely worth trying at least once.
Keep reading for a step-by-step guide to cold brewing green tea.
How To Cold Brew Green Tea
We will briefly list all of the materials you need to cold brew green tea, before going through the brewing process step-by-step.
Materials Needed
A pitcher, jar, or bottle with a sealable lid.
4 green tea bags or 4 tablespoons of loose-leaf green tea
4 cups of water
Mint leaves (optional)
Lemon (optional)
Sweetener (optional)
Plastic wrap (if your pitcher has no lid)
Step 1: Gather The Bits And Pieces
Before you get started with the actual cold brewing of your green tea, take a few moments to ensure that you have everything that you will need. A pitcher with a lid is ideal for cold brewing, but if you only have a pitcher without a lid, you can also fashion a lid out of plastic wrap to make it airtight.
In terms of the tea itself, the best green tea to use when cold brewing is a high-quality loose-leaf variety, which will give you the best flavors. I prefer either a Japanese sencha or a Chinese Dragon Well.
This article goes over the differences between Chinese and Japanese green teas, if you are interested. Alternatively, you can also use green tea bags if that's what you have on hand.
Step 2: Measure Out The Tea
If you have some loose-leaf green tea available, you will want to measure out four tablespoons of it and add it to your pitcher. If you are using tea bags, simply take four out of the box and drop them into the pitcher.
Please bear in mind that these are a set of guidelines rather than a set of rules. You are free to adjust the quantities to suit your tea tastes. If you prefer a stronger tea flavor in general, you could either increase the amount of tea or decrease the amount of water used.
Step 3: Add Water
For the best results, measure out roughly one liter (or four cups) of cold, filtered water and add it to the tea in your pitcher. Remember, you're making cold green tea, so don't go on autopilot and put the kettle on. While filtered water will give you a cleaner, fresher taste, any cold drinking water will do in a pinch.
Step 4: Add Extra Flavors
At this point, you can also add any extra flavoring ingredients if you like, such as fresh mint leaves or lemon slices. If this is your first time brewing cold green tea, though, you may want to skip this step for now. Try making your first cold green tea without any additional flavors so you have an idea of the drink's flavor profile.
The next time you make a batch of green tea, you can then experiment a little more with the flavors, either by making it stronger or weaker, or by introducing new flavors by adding fresh mint or lemon slices.
Step 5: Stir Gently
Once all the ingredients are in the pitcher, you will want to give everything a gentle stir to encourage the tea leaves to start releasing their flavors. There's no need to be heavy-handed. A gentle stir for around thirty seconds will suffice.
Once you have finished stirring, you will then need to seal the pitcher. If it has a lid, perfect. If not, you can seal your pitcher using plastic wrap or clingfilm instead.
Step 6: Steep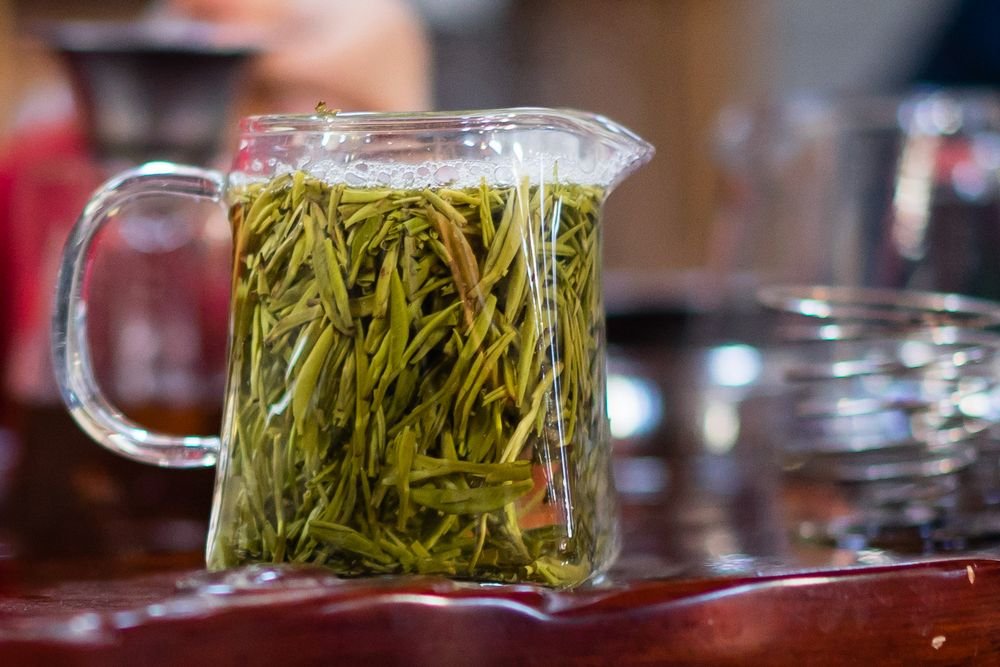 And then we come to the most important, but also the easiest, step: letting the tea steep in the cold water. The amount of time for which you need to steep the tea can vary slightly, depending on the type of tea and also with personal tastes. The longer you allow the green tea to steep, the fuller the flavor will become.
To steep the tea, place the pitcher (with the lid in place) inside your fridge for a few hours. At first, try steeping for around four hours, and then have a little taste to gauge its strength. Green tea will stay fresh for a few days inside your fridge, but the longer it sits, the darker it will become and the stronger the flavors will be.
Step 7: Strain
you will want to strain your cold-brewed green tea before drinking, Especially if you have used loose-leaf green tea. If you have made your cold brew using tea bags, this step is less important. However, if you have added mint or lemon, you may also want to strain any little bits out of the tea first.
Step 8: Serve
Any finally, it's time to enjoy your freshly brewed, cold green tea! If this is your first time cold-brewing a batch of green tea, have a little sip and see how it tastes. If you prefer your tea a little sweeter, you can add a little of your favorite sweetener. And if you prefer a stronger flavor, you can let your next batch steep for a little longer or add more leaves.
You are now able to cold-brew your own green tea and are free to experiment with different flavors too. Mint and lemon are popular flavorings, but you could also try adding in some basil or lemongrass before you leave the pitcher to steep in the fridge.
Cold Brew Green Tea: Common Questions
Next, we will answer some common questions related to cold brew green tea. If you have additional questions, please feel free to ask them in the comments below.
Is Green Tea Better Brewed Cold Or Hot?
Whether you opt to cold-brew or hot-brew your green tea, you will be getting some benefits. Cold brewing tea usually results in a cup of tea that has a less bitter taste, and it's also believed to preserve more of the green tea's antioxidants. The benefits of hot brewing are that it tends to release more of the tea's flavor and it requires a shorter steeping time. Plus, it helps warm you up.
Who Should Avoid Drinking Green Tea?
People with pre-existing heart problems, high blood pressure, kidney issues, liver disease, stomach ulcers, and those suffering from anxiety should consult their doctor before drinking green tea. Pregnant and breastfeeding women should also seek further advice before drinking green tea.
Can You Cold-Brew Matcha Tea?
Yes! And cold-brewing matcha is simple to do. Unlike brewing a cup of traditional hot matcha, you don't need to worry about heating up the water or whisking everything with your bamboo whisk. All you have to do is add the matcha powder to a bottle of cold water and give it a good shake. It takes next to no time to cold-brew Matcha tea.
Can You Make Sencha Cold Brew?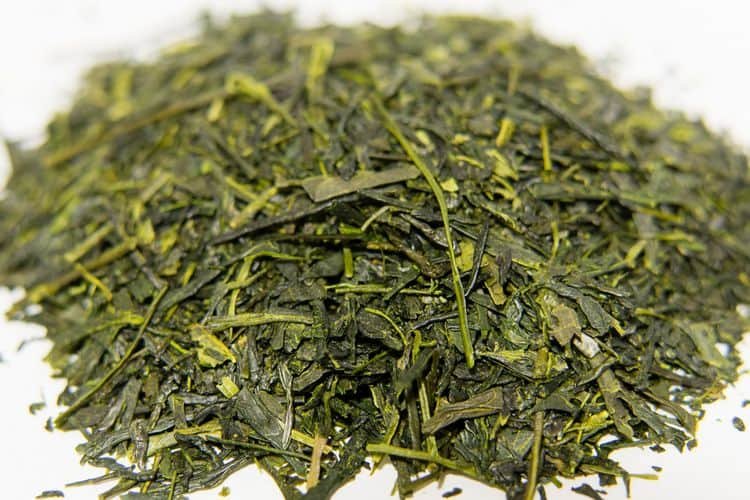 Yers, you can. Sencha is one of my favorite varieties to cold brew. It is delicious!
Can you Cold Brew Gyokuro?
Yes, you can cold brew gyokuro. This high-quality variety of green tea is extra tasty, but the leaves are very expensive compared to most other varieties, so most people choose to use less expensive leaves to cold brew.
Can You Cold Brew Gunpowder Tea?
Yes, you can cold brew gunpowder tea. This variety is much cheaper than many others, so it is a great choice if you are on a budget. That said, I do not like the flavor as much as I do sencha and gyokuro. Gunpowder tea has the same health benefits as those other green teas though, so you sacrifice nothing there.
How To Make Cold Green Tea: Final Thoughts
Once you know how to cold brew green tea, you will see that it is quite easy. It just takes time. Instead of steeping for a few minutes (or less) liek with hot tea, cold brewed green tea needs to steep for many hours.
As a result, it takes a bit more planning. You can't simply whip up a cup when you get the craving. But cold brewing gives you a milder flavor and it preserves more of the antioxidants, so it is worth it if you have the time.