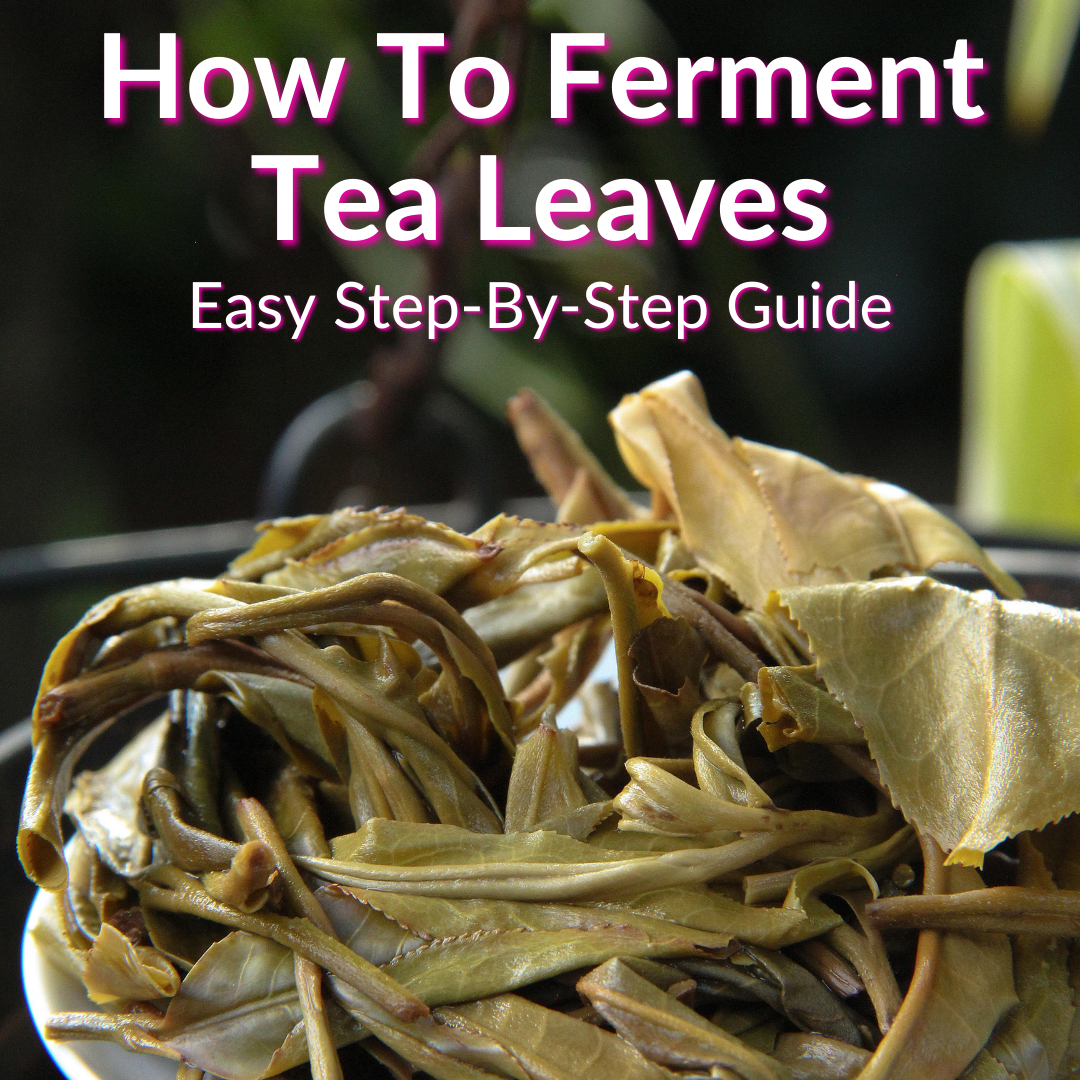 My first introduction to fermented tea came in 2007, when I was living in China.
A coworker had some pu-erh tea at work that she let me try. I loved it.
My second came when I was traveling through Myanmar in 2011.
This time, I ate the tea instead of drinking it.
You can find street vendors selling fermented tea leaf salad all over the capital Yangon.
It was my favorite dish from the country and I ate it all the time, sitting on the sidewalk on tiny little chairs seemingly made for toddlers.
Naturally, I wondered if I might be able to find this dish elsewhere. I have not.
So that got me wondering if I could make my own.
Of course, that would mean fermenting my own tea leaves.
It turns out it's not hard at all. Keep reading to learn how to ferment tea leaves for a Burmese tea leaf salad and many other uses.
How To Ferment Tea Leaves
Fermenting tea leaves is far easier than I thought it would be. Follow through the steps below and you'll be enjoying your own batch of fermented tea leaves in no time.
But before we get to the actual step-by-step guide, we need to define what exactly we mean by fermented tea. There is a lot of confusion, because the oxidation process is sometimes also referred to as fermentation. But that is not the same.
What Is Fermented Tea?
Fermented tea, sometimes referred to as "post-fermented tea" or "dark tea," is a class of tea that has undergone a period of microbial fermentation. The exposure of the tea leaves to humidity and oxygen during the fermentation process leads to oxidation of the tea, with the leaves and the liquid becoming darker
The darker color at the end of the process is why the various kinds of fermented teas produced are also referred to as "dark tea," which should not be confused with "black tea." Many fermented teas originate from Japan and China, with the most famous fermented tea being pu'er tea, from the Chinese province of Yunnan.
This is similar to, but differs from, the oxidation of tea. After tea leaves are picked, they begin to oxidize. You can heat them to put a stop to this oxidation process. If you do this immediately, you end up with unoxidized tea leaves. This is green tea.
If you let the oxidation proces continue for a bt before you stop it, you end up with partially oxidized leaves. This is oolong tea. If you let the leaves oxidize fully, you get black tea. If you then let them ferment after that point, you get fermented tea.
However, you can also let partially or non-oxidized leaves ferment. In other words, you can ferment green tea leaves too. Or any other types of tea leaves. That is why there is green pu'er tea in addition to black pu-erh.
Fermenting Tea Leaves
Follow these steps to turn your regular tea leaves into fermented tea leaves. As you'll see there isn't much to the process. It just takes time for the leaves to ferment, depending on how fermented you want them to be.
Step One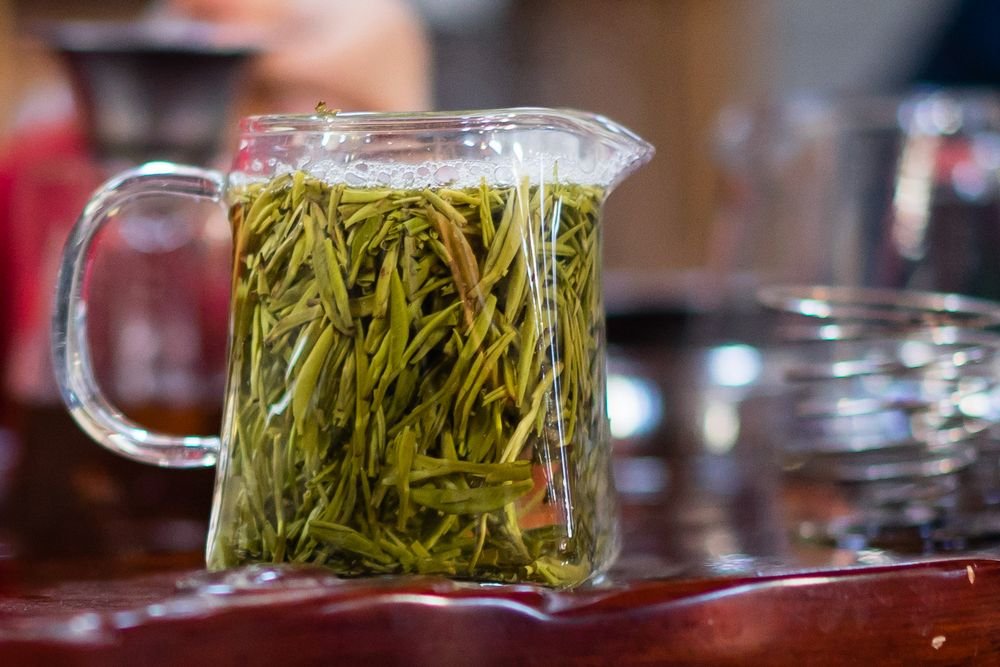 The first step in fermenting tea leaves is to steep your chosen leaves for a few minutes in hot water. Place the leaves in a large bowl and add the hot water. The amount of time to steep the leaves will depend on your personal tastes and how strong you want the final product to be.
Step Two
The next step is to transfer the tea leaves to glass jars. Put the lids on the jars, but do not tighten them, to allow air flow into the jars. The amount of time the leaves sit in the jars can vary from a few days to several months.
Step Three
After the leaves have sat in the jars for your preferred amount of time, the next step is to break the leaves down further. Traditionally, this was done by hand, and many people still prefer to break the leaves down manually. However, more modern conveniences like blenders allow you to tackle this stage with a little help and in a timelier fashion.
Step Four
Once you have broken down the tea leaves, the final step is to add the extra ingredients needed to complete the process. There are several different types of fermented tea, and different ingredients are needed for each variety.
As an example, one popular fermented tea is kombucha. To make kombucha, you want to add mushrooms at this stage, and then leave everything to ferment further. Let's take a look at some of the most popular types of fermented tea and what you need to add to them.
Different Types Of Fermented Tea
The following are the most popular types of fermented tea. We will also tell you what you need to add in step 4 of the process above to make each type.
Pu'er Tea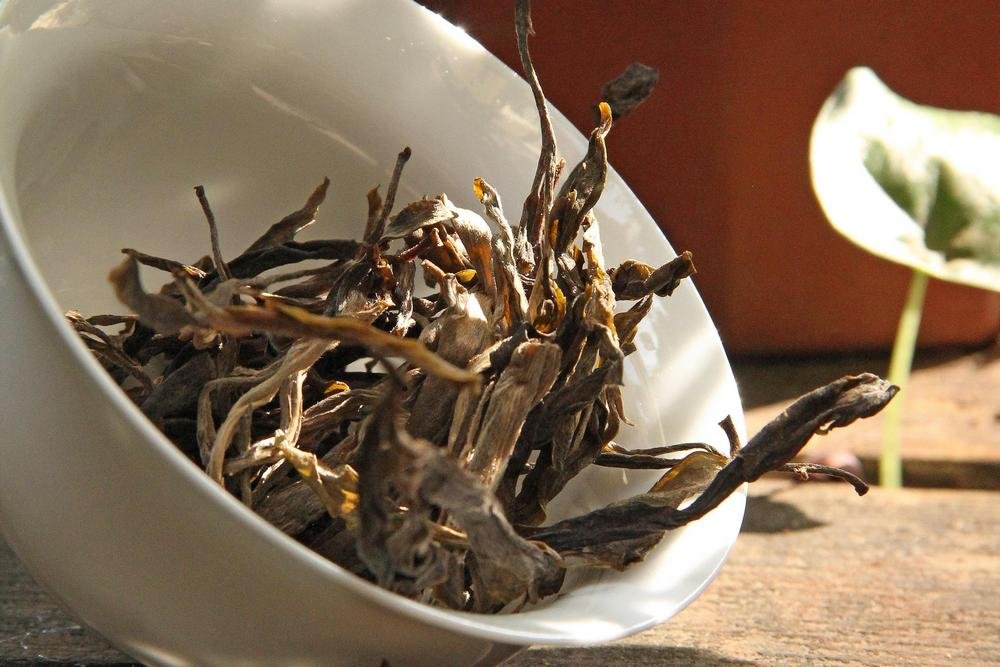 Pu'er tea is produced by introducing kōji-mold during step four of the process. It is the most famous fermented tea and originates from Yunnan province in China.
The history of Pu'er tea is long, with the tea first documented in a history book from the Tang Dynasty, which ruled from AD 618 to 907. Pu'er tea has a similar color to oolong tea and has a gentle earthy aroma and mild bitterness.
It is said that pu'er tea offers a number of antibacterial and anti-inflammatory-based health benefits that may improve overall health and well-being. This article has much more on pu-erh tea, along with recommendation for good varieties, including a great inexpensive sampler that includes several different types.
Miang
Miang is a traditional fermented tea which originates from northern Thailand. It is made by fermenting Assam black tea leaves with lactic acid bacteria. It is different from most teas in that it is not for drinking and is referred to as an "eating tea."
Tea leaves plucked from Miang trees are heated and then fermented in a pot over a long period, between three and twelve months. It has strong sour and bitter flavors, and people enjoy chewing the fermented leaves.
You can enhance the flavor by adding spices, such as ginger. These are the types of fermented tea leaves I ate all the time when I was in Myanmar. Street vendors sell a tea leaf salad made with these leaves all over the capital city Yangon. It is amazing and insanely cheap. At least it was in 2011.
Goishicha
Goishicha tea comes from the Japanese town of Ōtoyo-chō, which is located in Kōchi Prefecture. It has been produced for over half a century and is considered a local specialty.
Historically, it was bartered for salt, which was an expensive commodity at the time. In the production of goishicha, the plucked leaves undergo fermentation by mold, followed by further fermentation by lactic acid bacteria. The tea contains a lot of lactic acid bacteria and is touted as being able to alleviate constipation.
Kombucha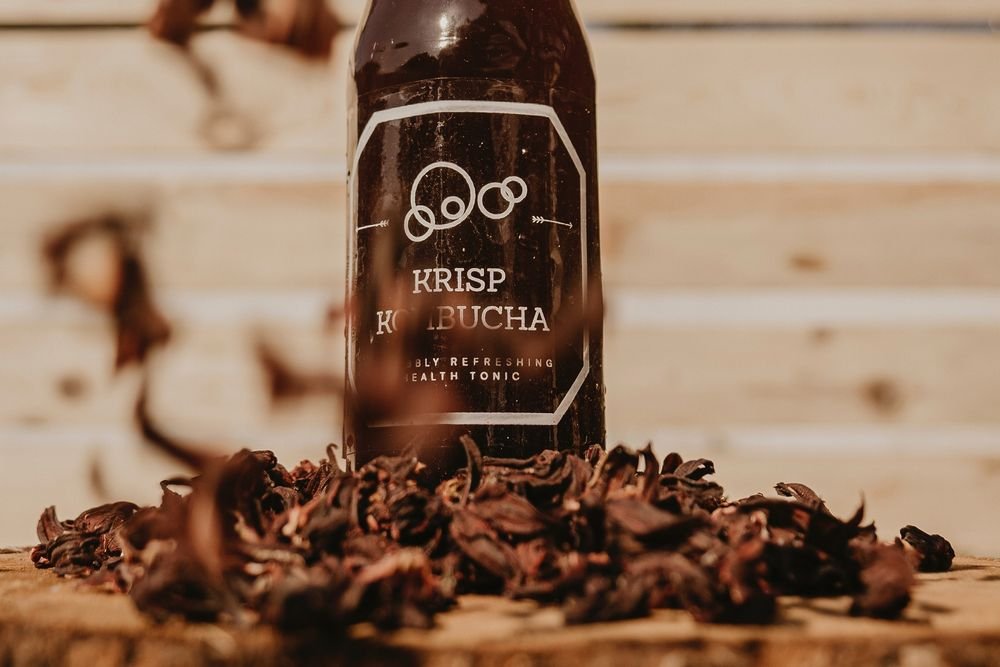 Kombucha is produced by the symbiotic fermentation of sugared tea using a symbiotic culture of bacteria and yeast. The yeast component generally includes Saccharomyces cerevisiae, along with other species; the bacterial component almost always includes Gluconacetobacter xylinus to oxidize yeast-produced alcohols to acetic acid.
Although the culture is commonly called "tea fungus" or "mushroom," it is actually "a symbiotic growth of acetic acid bacteria and osmophilic yeast species in a zoogleal mat."
The living bacteria are said to be probiotic, one of the reasons for the popularity of the drink. People consume it for its purported ability to help with aging, anorexia nervosa, arthritis, atherosclerosis, cancer, constipation, and diabetes.
Awabancha
Awabancha is another Japanese fermented tea, which hails from Tokushima Prefecture. Awabancha tea is said to have first been produced by a Japanese Buddhist monk who studied in China and introduced tea culture to Japan upon his return.
Since soft tea leaves can melt in the manufacturing process of awabancha, the leaves are left unpicked until the summer, when they are firmer. Fermentation of the leaves uses lactic acid bacteria, which imparts a sour flavor.
The resulting leaves have fewer catechins and less caffeine. This gives the tea a refreshing flavor free from bitterness.
Ishizuchi Kurocha
Ishizuchi kurocha is produced by fermentation using mold and lactic acid bacteria. It is produced in Saijo City, in the Japanese Ehime Prefecture.
The tea was almost lost to the history books when production dwindled, but it has come back into fashion and has since become one of Japan's most prized cultural assets.
Ishizuki kurocha tea is called "illusory tea" or "tea of miracles," and it has a slightly sour taste. The low content of caffeine and tannins make the taste of Ishizuchi kurocha mellow and rich in umami, while the fermentation process adds a pleasant sour flavor.
How To Ferment Tea Leaves: Related Questions
Next, we will answer two common questions related to the fermenting of tea leaves. If you have any additional questions, please feel free to ask them in the comments below.
Is Fermented Tea The Same As Kombucha?
Kombucha is a type of fermented tea. It's a tea that has a culture of bacteria and yeast added. The addition of the bacteria and yeast causes fermentation, which adds probiotic benefits to the resulting drink.
Is Fermented Tea Alcoholic?
The process of fermentation involves the breakdown of sugar into alcohol and carbon dioxide. As a result, fermented tea does contain small amounts of alcohol. For example, commercial kombucha teas are labeled "non-alcoholic," but they do contain trace amounts of alcohol—less than 0.5% alcohol.
How To Ferment Tea Leaves At Home: Final Thoughts
Now that you know how to ferment tea leaves, you can make a variety of different fermented teas. Personally, I'm only interested in doing this to make Burmese tea leaf salad, since I haven't found that anywhere outside Myanmar. I love pu'er tea, but it is far easier to just buy it.
How about you? What kind of fermented tea are you excited to make? And have you ever had the tea leaf salad I'm talking about? Let me know in the comments below. I'm curious if it is really as amazing as I remember. A long time has passed since my month in Myanmar.