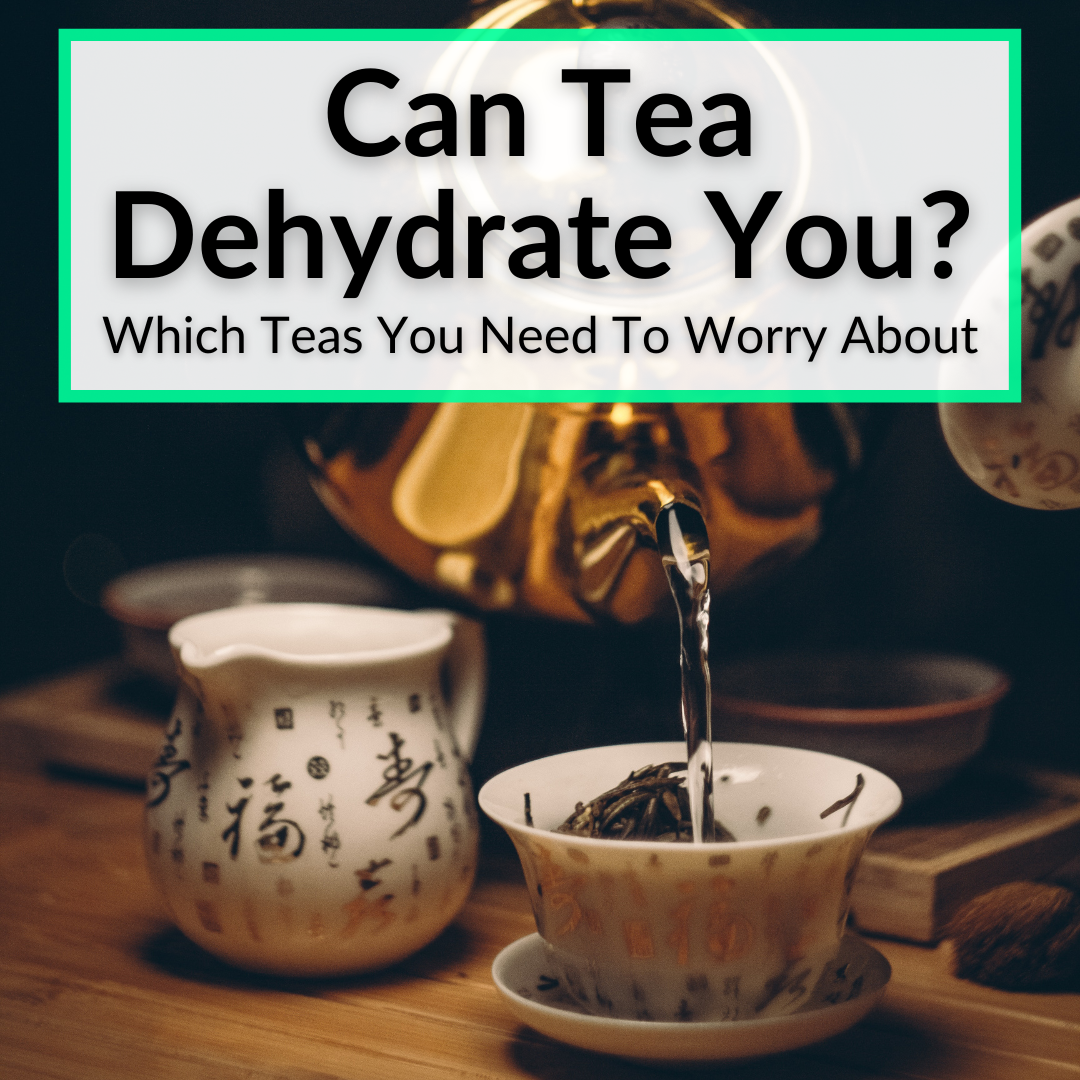 Tea contains caffeine.
And you may have heard that caffeine is a diuretic.
Diuretics cause an increase in urine production, which means you end up expelling more water.
If you end up expelling more water than you take in, you could end up dehydrated.
But tea is primarily water.
Does the intake of so much water not offset the increase in urination?
Keep reading to learn whether drinking tea can lead to hydration, plus everything else you need to know about this topic. The most important takeaway is this: you have nothing to worry about.
Can Tea Dehydrate You?
The overall consensus is that tea will not dehydrate you despite it containing caffeine, which is a diuretic. A diuretic is any substance that promotes diuresis, the increased production of urine.
However, not all "teas" contain caffeine (we'll explain why that is in quotes below), and those that do contain a minimal amount. Any diuretic effects from the caffeine are offset by the inclusion of hydrating water in a cup of tea.
Caffeine In Tea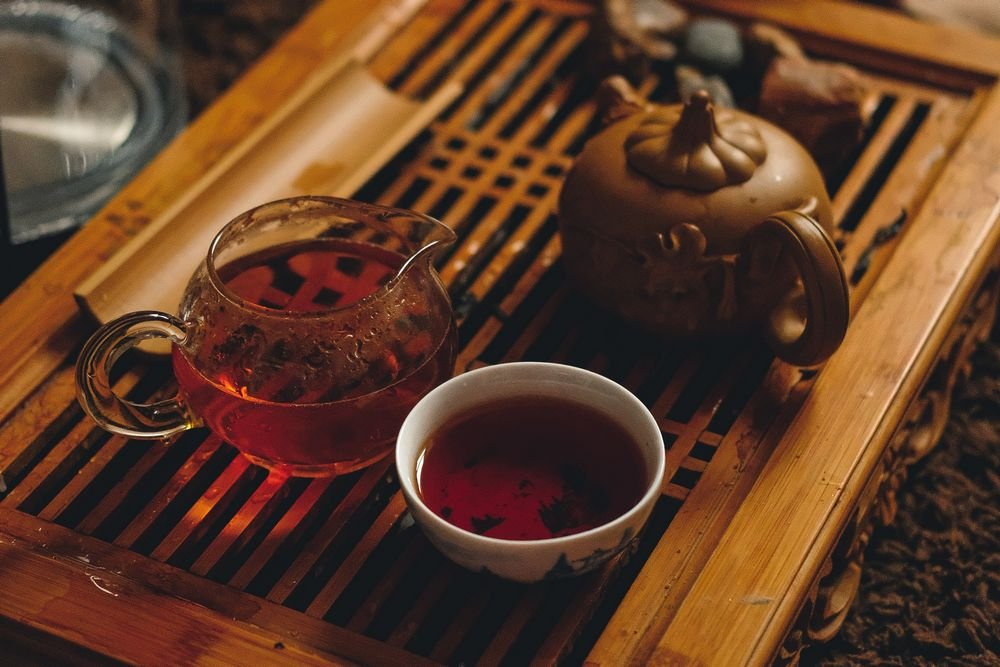 Do all teas contain caffeine? It depends on how you interpret the word "tea." A true tea is a drink made by infusing the leaves of the Camellia sinensis plant, whereas a herbal tea is an infusion of fruit, leaves, or other plant parts, such as rosehip, chamomile, or rooibos.
Herbal teas do not contain leaves from the true tea plant, Camellia sinensis, and the vast majority are caffeine-free. There are some herbal teas that are caffeinated, such as the South American yerba mate. But on the whole, herbal teas tend to lack caffeine.
Teas that have been made with Camellia sinensis leaves contain caffeine. But different types of tea have differing amounts of caffeine. Black tea and oolong tea are said to contain the highest levels of caffeine, but that is not entirely true.
It's quite complicated actually. Read about the caffeine content of tea, if you are curious about this.
How Much Caffeine Is In Your Tea?
A large dose of caffeine is considered to be between 250 and 300 mg. That translates to around two or three cups of coffee or five to eight cups of tea, depending on the type of tea.
People who rarely drink tea may notice an increase in their urine output after consuming such a dose. However, regular tea drinkers build up a tolerance to the diuretic effect of caffeine. For those people, there will be no noticeable increase in urine output.
But not all tea is equal. Different types of tea contain different amounts of caffeine, with black tea having the highest concentration in the cup (but not in the leaves).
An average cup of black tea contains between 60 and 115 mg of caffeine, whereas a cup of green tea will only contain between 25 and 40 mg. That said, green tea leaves tend to have more caffeine in them, but black tea is usually steeped longer and hotter, so more caffeine ends up in the cup. Learn more about the difference between green tea and black tea.
Teas With No Caffeine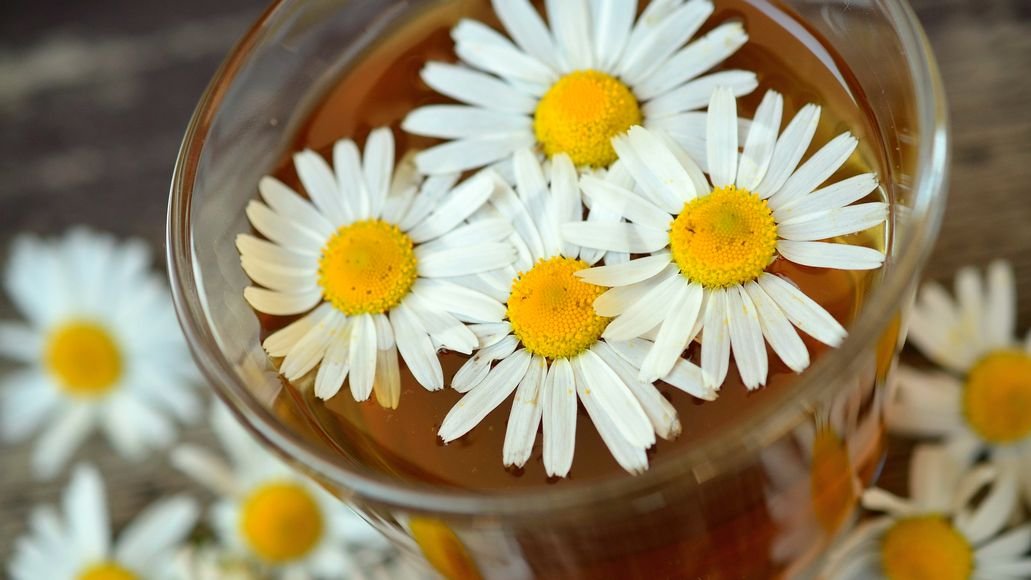 While there is minimal risk of dehydration as a result of tea drinking, you can improve the hydrating effect of a cup of tea by choosing herbal teas or decaffeinated teas. The vast majority of herbal teas, also known as herbal infusions, do not contain caffeine.
Rooibos tea (learn all about the rooibos pros and cons here), hibiscus tea, chamomile tea, and turmeric tea naturally do not contain any caffeine. Drinking these teas will not produce a diuretic effect. Quite the opposite. The water used in the preparation of these drinks will have a hydrating effect on your body.
In most instances, you can also buy a decaffeinated version of true teas. However, you should be aware that the term "decaffeinated" is not entirely synonymous with "no caffeine."
Decaffeinated teas, commonly referred to as "decaf teas," have undergone a process that removes most of the caffeine, but not all of it. Companies that produce decaffeinated tea have a legal responsibility to ensure that a maximum of 2.5% of the original caffeine levels remain.
Should You Limit Your Caffeine Intake?
Caffeine is a central nervous system (CNS) stimulant, and imbibing it can increase alertness and attentional performance. However, in the US, the Food and Drug Administration (FDA) has stated that the maximum amount consumed each day should not exceed 400 milligrams.
That equals about eight or nine cups of black tea. Exceeding this recommendation may lead to negative effects on your body. These negative effects can include the following:
Insomnia
Headaches
Anxiety
Restlessness
Elevated heart rate
While drinking tea should have no major negative effects on the average healthy person, there are some medical conditions that require extra care with your caffeine intake.
You should consult your doctor regarding any concerns with caffeine intake, if you are pregnant or breastfeeding, have a sleep disorder, have high blood pressure, have stomach ulcers or gastroesophageal reflux disease, suffer from anxiety, or are prone to migraines.
Also, if you are currently taking any prescription medicines, you should also consult your doctor for the best advice on how much caffeine you should be consuming.
Is Caffeine Dangerous?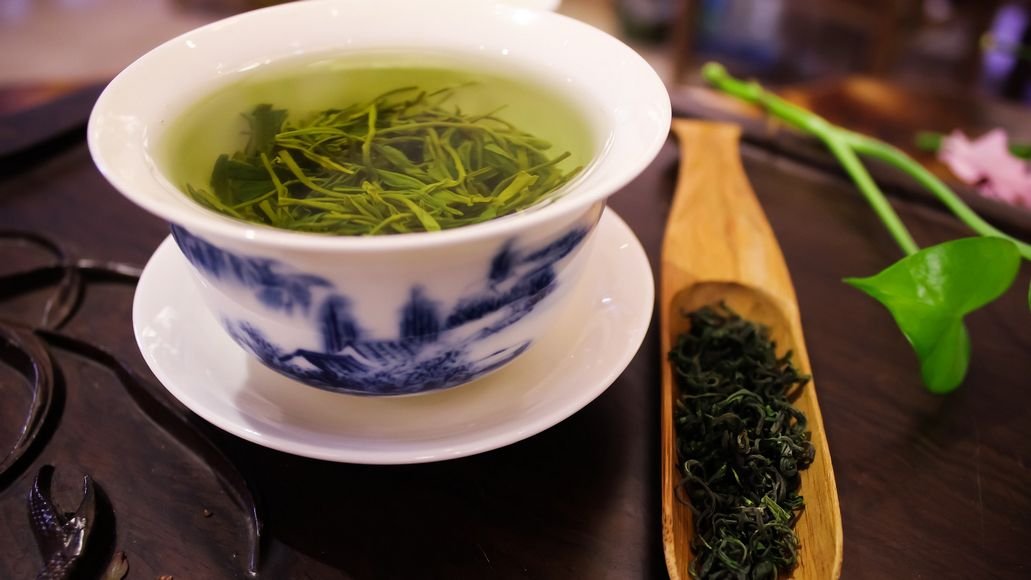 Generally speaking, no. Caffeine consumed via tea or coffee should pose no real health concerns for the average healthy person. However, you should avoid highly concentrated forms of caffeine and very large doses.
These can pose a threat to your health. Rapid consumption of high levels of caffeine (around 1,200 mg) could also lead to toxic effects, such as seizures.
These effects are extremely rare as a result of drinking tea and are more commonly associated with products that contain pure or highly-concentrated caffeine, such as some dietary supplements. As little as 0.15 tablespoons of pure caffeine could put you close to this threshold of 1,200 mg.
Can Tea Replace Water As A Source Of Hydration?
While you should not have any major concerns regarding the dehydrating effects of drinking tea, you should not expect tea to have the same hydrating qualities as water does. In addition to containing caffeine, tea also contains various additives and, in many cases, sugar.
These additives and sugars reduce the hydrating effect of the water in your tea. In terms of maximizing your hydration, nothing quite beats a glass of unadulterated water.
Can Green Tea Dehydrate You?
Green tea contains less caffeine in the cup on average than black tea, so you do not have to worry about dehydration. The one exception is matcha, which has more caffeine than any other tea. But even if does not contain enough to lead to dehydration.
Can Black Tea Dehydrate You?
Despite harboring the highest levels of caffeine in the cup (apart from matcha), the dehydrating effect of drinking black tea is negligible. This is partly because people who drink tea regularly build up a tolerance to the diuretic effect, and also because a big component of a cup of tea is water.
Many health authorities advocate drinking between four and six cups of water per day for the average healthy person. Despite containing caffeine, the water you add to your cups of tea counts towards this benchmark, since the amount of water in a cup of tea far outweighs the amount of caffeine.
Can Herbal Tea Dehydrate You?
Most herbal teas do not contain caffeine, so you d not need to worry about dehydration. The ones that do have caffeine do not have enough of it to be an issue. Some herbal teas may themselves be a diuretic. If you are not sure, research the herb in question.
Does Tea Dehydrate You: Final Thoughts
No tea contains enough caffeine that it would dehydrate you. Yes, caffeinated teas do cause you to pee a bit more, but since tea is primarily water itself, you end up taking in far more than you lose.
Why does tea make my mouth dry then, if it does not dehydrate me? Dry mouth can be a side-effect of the tannins in tea. It does not happen to everyone, but it is not unusual either. It generally happens with teas that contain a lot of tannins and that are brewed strong.
If you are worried about the diuretic effects of caffeine (or simply wish to avoid caffeine for another reason), most herbal teas do not contain any caffeine. True teas (green tea, black tea, oolong tea, etc.) do have caffeine, but most come in decaffeinated version. Those still have some caffeine, but very little.