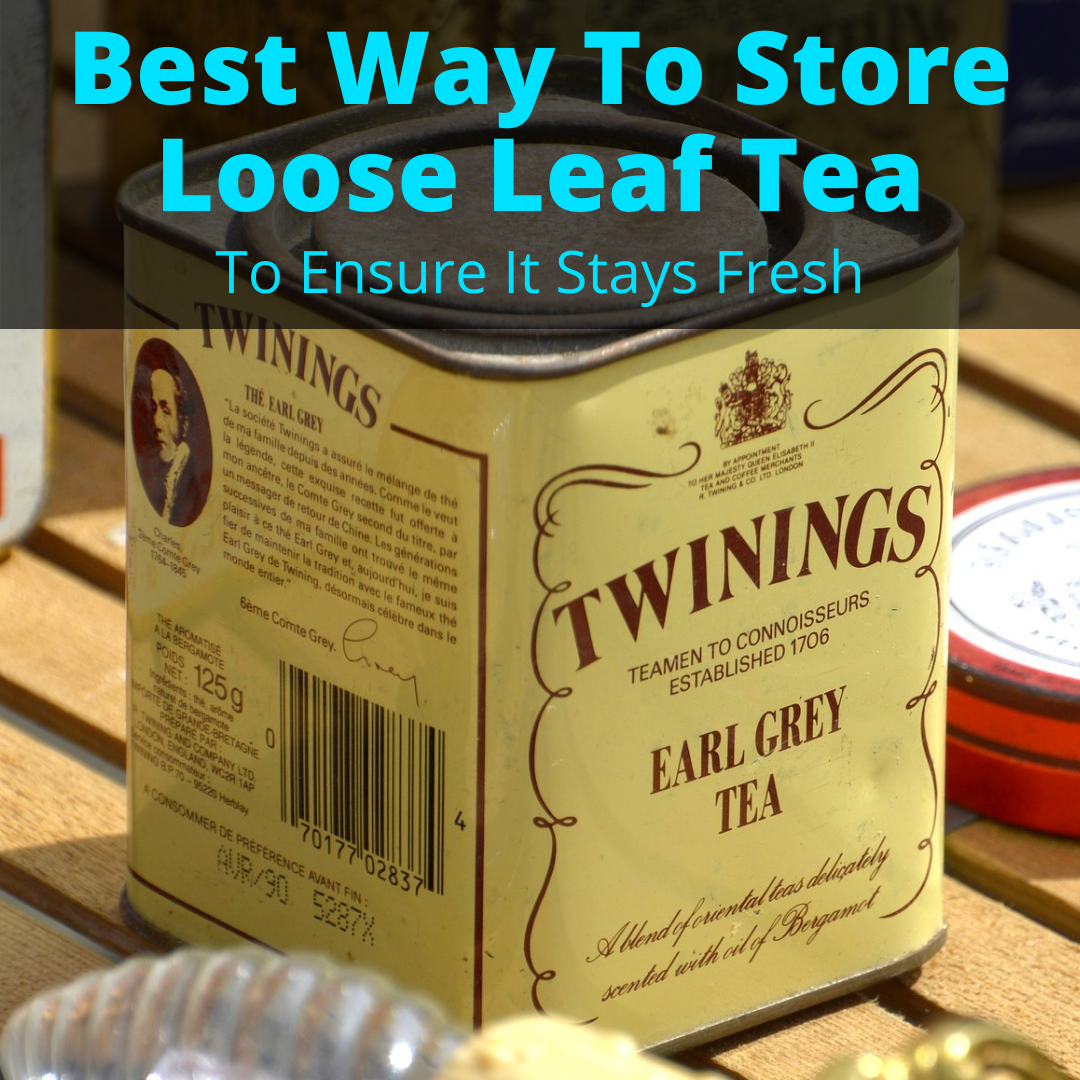 Tea can last a while.
But you need to store it correctly.
Stored incorrectly, the quality deteriorates rapidly.
This results in a brewed cup with less flavor and more bitterness.
This goes for tea bags, too, but those are generally not all that fresh anyway. That is why proper storage is much more important for loose leaf tea.
So what is the best way to store loose leaf tea? Keep reading to find out, plus everything else you need to know about keeping tea leaves fresh.
Best Way To Store Loose Leaf Tea
The best way to store loose leaf tea is make sure it is in a cool, dry, dark place with as little oxygen around it as possible.
Sounds easy enough.
But accomplishing this takes some special gear and know how!
Before we get into the details about containers and such, there are some basic rules and guidelines you need to know about storing any kind of tea (but especially loose tea, because it is generally fresher and thus more sensitive).
Loose Leaf Tea Storage Rules
How long do tea leaves last? If you store them correctly, they can last up to six months while retaining most of their flavor. Follow these rules for correct storage.
Temperature
Keep your tea cool. Do not let it get over 68° Fahrenheit (20° Celsius). Heat helps speed up the oxidation process, which is what causes your tea to become bitter. And that's something you want to avoid.
Loose tea does not mind being a bit cold when stored, but the refrigerator may be too moist. And the freezer may give your tea freezer burn which is a big no-no.
Can you freeze tea bags or loose leaf tea?
Sure. apart from the problems mentioned above, the freezer or fridge work fine. If you are able keep your tea in the freezer or refrigerator without letting it get moist or freezer burned, go for it!
Loose Leaf Tea Storage Container Considerations
Whichever container you use to store your tea, you need to make sure it meets the following basic minimum requirements.
Container Should Be Airtight
Make sure your storage container has a seal that keeps air from getting inside. Air contains oxygen, and oxygen oxidizes (remember what I said about bitter tasting tea)!
Not Translucent Or Transparent
Light is the enemy. Your container needs to be made from a material that does not let light in. Labeling the container becomes important when you can not see inside it, especially if you store several different types of tea near each other is identical containers.
Decorative Containers Are More Interesting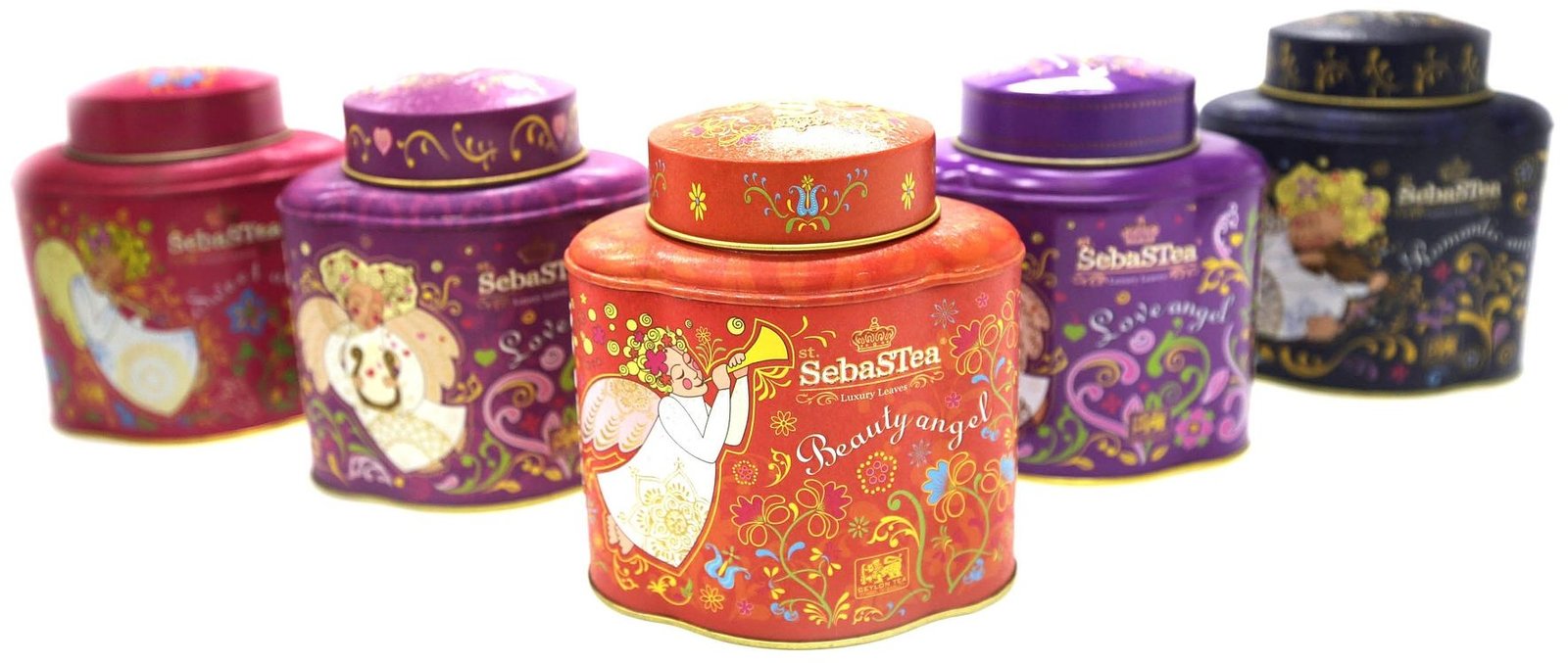 This is not a functional rule, but more of an observation and preference. There is also some history behind this one.
Back in olden times in Asia, they would create elaborate works of art on their tea storage containers. There was no functional reason for this, it was just something they did.
I think this is a great tradition, and I personally prefer cool decorations on my tea containers. You may like them plain, but you are wrong (just kidding–but you are)!
Do Not Buy Too Much Loose Leaf In Bulk
No matter how well you store it, the older tea gets the more bitter it becomes. A general rule of thumb is to buy only as much as you will drink in a few months.
Even if you can get an amazing deal by buying five hundred pounds of Earl Gray, do not be tempted!
Store only as much as you can guzzle in six months tops! As mentioned, if you store it correctly it will be fine for that amount of time.
Moisture Considerations
Dry is the name of the game. You want your tea to be bone dry until the moment it goes in your water.
If you live in a dry area like I do, this is not difficult to achieve. However, in certain extra humid climates, this can be challenging.
If your tea gets too moist over time it can foster mold growth which is not only nasty to taste but also unhealthy.
Dehumidifiers
If you have a dark spot to store your tea, but it is a little bit moist, you can always consider purchasing a dehumidifier.
You can buy them fairly cheap and they do a great job of removing moisture from the air, especially in small closed off spaces like pantries or storage closets.
Baking Soda
You can place baking soda in any location from which you wish to remove airborne moisture. You can buy a large box for a few bucks and just open it up and set it on a shelf or the floor in the area you need to keep dry. It is effective and cheap.
The downside is you will have to replace the box often, especially if the area is extra damp. I usually prefer taking only part of the box and filling it into a dish or other vessel and putting that in the location I want to keep dry.
How To Store Loose Leaf Tea: Additional Tips
The best advice I can give is to not buy so much tea in bulk that you need to store it for long periods of time. Storing certain sensitive teas can be difficult and expensive if you need to do it for a long time.
It is one thing to have a few containers of loose tea you need to store for a month or two, but when you need to keep 10 pounds of tea stored correctly for longer than several months, it is so much more hassle than you need to deal with!
How To Get The Freshest Tea
Tea arrives at the market as fast as possible from the manufacturer. Of course, the market may have a lot of tea they have been holding onto for too long and try to sell that tea first.
You can always reach in the back of the row on the shelf and grab the tea that is the furthest back because that tea is most likely the freshest. If you harvest and dry your own leaves for tea, make sure they are completely dry.
Only Store It If You Must
The idea with tea is to always get the freshest stuff you can and drink it as soon as you can. Storing it is not that much work, but it is an additional thing you need to think about and give attention to.
And personally, I like simplicity and less stress in my life.
If you must buy tea in bulk and store it for more than a couple weeks, spend the extra money on nice tea storage containers.
The best ones follow all the rules at the top of this guide, and the cheap ones tend to have air leakage or other undesirable characteristics.
On top of buying the best containers you can afford, make sure to store them in your pantry. And if you can remember, keep some baking soda in there or pick up a dehumidifier to keep it dry.
If your pantry tends to get hot inside, you will need to find another location.
You can always place a small fan to move the air around in a warm pantry, but this is not ideal. The air is still the same temperature, it may just make the surface of the container slightly cooler. Thanks physics!
A basement or cellar can be a good storage option, assuming it is not overly moist. Or you can keep the tea dry, even if the surrounding air is humid.
Loose Leaf Tea Storage: Final Thoughts
The best way to store loose leaf tea is anywhere that is cool, dark and dry. This ensures the longest possible lifespan.
When stored properly, tea leaves can easily last up to six months, with minimal deterioration in flavor. But no matter how well you store them, tea leaves do go bad eventually.
And if you store them somewhere humid, warm and bright, they go bad much faster. You can still drink them, as long as they are not moldy, but the resulting tea just won't taste as good.