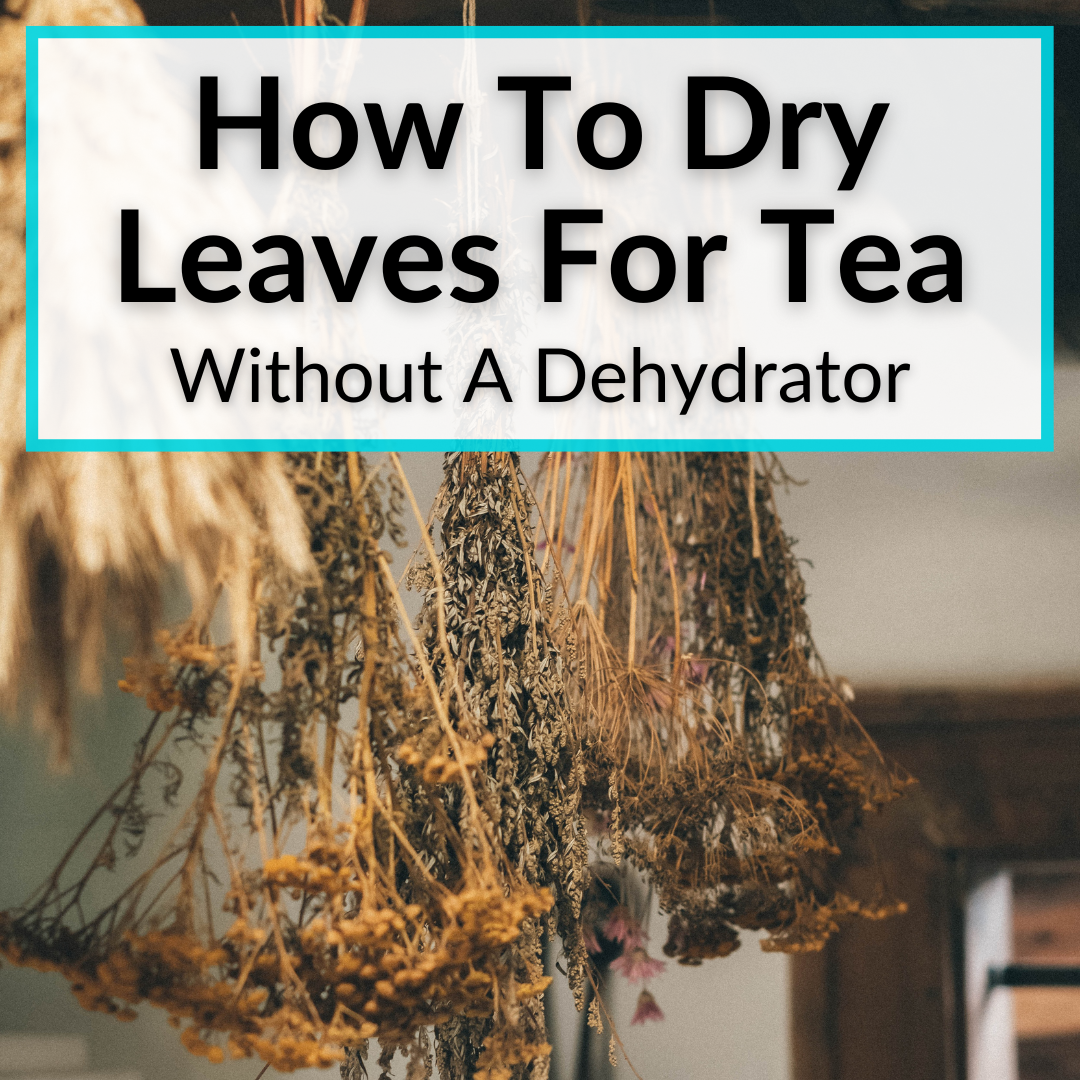 Even high quality loose leaf tea is not super expensive.
But it can add up, if you drink a lot of it.
You can definitely save some money if you grow and dry your own leaves for tea.
Plus, you can be sure there are no harmful components in your tea.
But it's a ton of work, right?
Not nearly as much as you might think, at least if you already have a garden. Or access to fresh herbs.
Keep reading to learn exactly how to dry leaves for tea.
How To Dry Leaves For Tea
To dry leaves from herbs or plants to make tea, you need the following materials:
Fresh leaves or flowers
Twine
Metal rack
Paper towels
Airtight glass jars
Step 1: Gather Leaves And Flowers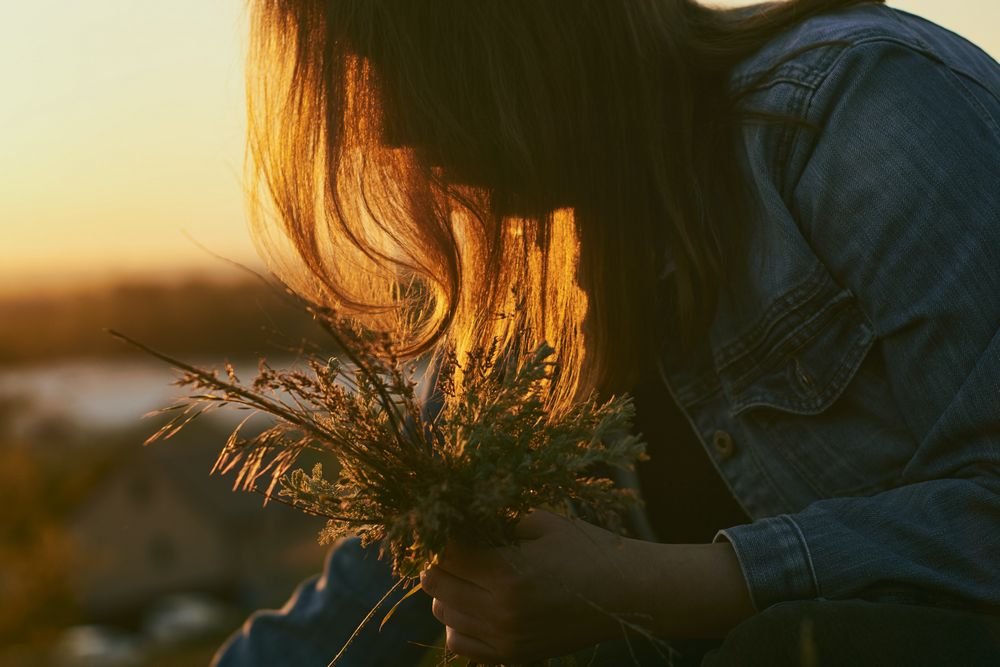 Plants are ready for harvesting shortly after the flower buds. If the plant is an herb without flowers, harvest just as the leaves begin to droop.
The best time to harvest is in the morning right after the dew has dried. If you are harvesting plants in the middle of their growing season, carefully clip the flowers at their base or remove stems with gardening shears.
Do not tear or pluck the leaves or flowers. This may prevent the plant or herb from producing more leaves. If you are harvesting herb leaves, cut the entire stalk or stem from which the leaves are growing.
Step 2: Clean The Leaves
Brush any dirt or bugs off the leaves with your hands or a towel. Do not rinse the leaves with water. Cleaning the leaves with water will greatly extend the drying time of the leaves and may lead to mold growth.
If the leaves have a lot of dirt, gently shake them. Be careful not to tear, crack, or break the leaves.
Step 3: Dry The Leaves
Properly drying the leaves will preserve the oils in the leaves and increase their potency and flavor. Keep the leaves attached to the plant stem for the entire drying process. There are two methods to dry the leaves.
Bundle the tea leaves in small groups with twine. Hang each bundle upside down in direct sunlight. This method will take 7 to 9 days for the leaves to dry.
If you are unable to hang the leaves, lay them out flat on a thin wire or mesh rack that is covered in paper towels. The holes in the rack improve airflow and will help dry the leaves faster. This method takes 4-8 days for the leaves to dry. Keep the racks of leaves in a cool, dry place.
Leaf drying time is directly related to the humidity levels in the air. If you live in a humid climate, you may need to use an oven to fully dry the tea leaves.
Place the leaves on a rack and put them in an oven on very low heat for 8 to 10 hours. Keep the oven door cracked open for airflow. Drying the tea leaves in the oven will cause some of the oils to evaporate, leaving you with a less flavorful and less potent tea.
Step 4: Store The Leaves
Once the leaves are completely dry, remove the leaves from the stems of the plant. Put the leaves in airtight containers.
Glass mason jars are an excellent choice. Store the containers of tea leaves in a cool, dark area.
The dried leaves will offer the most flavor when brewed if they are left intact. Breaking the tea leaves can affect the potency of the tea's flavor.
Different dried leaves can be stored together if you want to make pre-mixed flavor blends. For example, lavender and chamomile have complementary flavors.
Step 5: Make Tea From Dried Leaves
Use 1 to 3 teaspoons of dried leaves per 1 cup of water. Boil water until it reaches a temperature of 210° to 225° degrees Fahrenheit. Use bottled or filtered water. Once the water is at the preferred temperature, steep the tea leaves.
You can use a tea infuser like these to submerge the tea leaves in the boiling water.
If you do not have a tea infuser, pour the boiling water directly over the dried leaves in a cup. After the tea has finished steeping, strain the tea over a thin mesh strainer to catch the leaves.
Some people say metal strainers give the tea a metallic taste. If you find that to be the case, you can get a plastic or glass infuser. I love using glass teapots like these to brew tea, because it allows me to watch the leaves unfurl.
Dried tea will need to steep for 3 to 5 minutes. Determine how long to steep the tea by your flavor preference.
Freshly dried tea leaves color the water less than store-bought tea leaves and tea bags. Do not base steep time on color. Dried tea leaves that are steeped for too long will give a bitter flavor.
What Herbs Make The Best Dried Tea Leaves?
Growing your own herbs for tea will make much more flavorful tea than anything you could purchase at a store. Creating a tea garden is a fun and cost-effective way to always have a steady supply of tea leaves.
There are several herbs and plants that make excellent tea and are easy to grow both indoors and outdoors.
Mint
Mint is very easy to grow and its leaves steep well to make a fragrant and flavorful tea. Mint can grow indoors or outdoors. It is an invasive herb, so you should grow it in its own pot or garden bed.
If you grow it outside, mint will regrow after winter. Trim the stalk down to the ground after the first frost for the best chances of regrowth.
Lemon Balm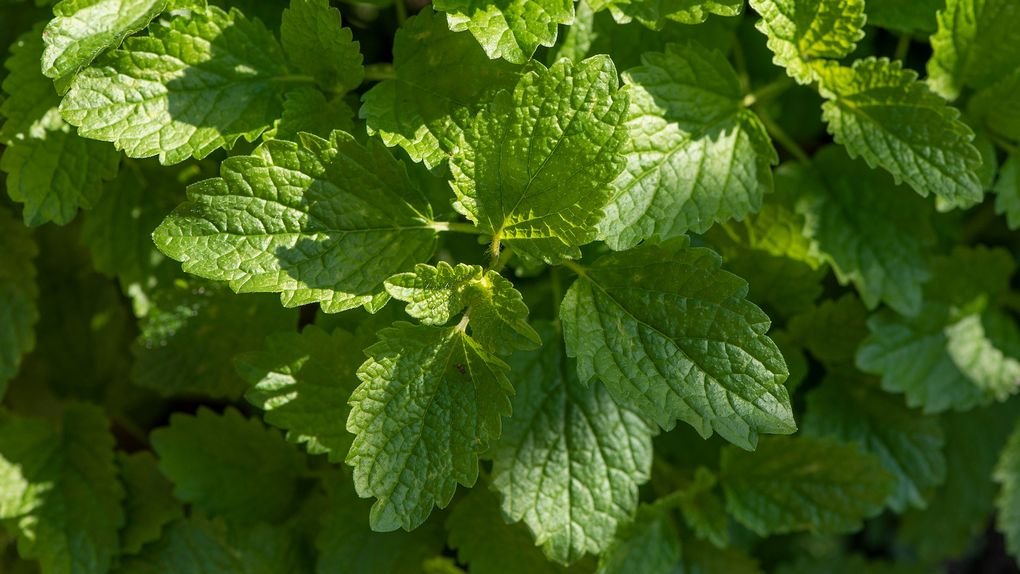 Lemon balm is a member of the mint family. It has a heavy lemon fragrance and provides a soft, refreshing flavor to the tea.
You can grow lemon balm inside, but it requires a lot of sunlight. Make sure the pot or container you grow the lemon balm in has good drainage.
Chamomile
The flowers of chamomile are harvested and dried and used for tea, not its leaves. You can easily transplant chamomile from outdoors to indoors based on the weather.
Chamomile has a mild earthy flavor and has several health benefits including stress reduction, anti-inflammatory properties, and sleep-inducing effects.
Lavender
Lavender plants grow beautiful purple flowers that taste sweet and earthy when steeped in tea. You can add lavender to many other tea leaves to enhance the flavors. It is commonly steeped with chamomile to offset the strong earthy tones of chamomile.
There are several blends of teas you can make with the leaves of mint, lemon balm, chamomile, and lavender. If you want a relaxing and refreshing cup of tea, combine 2 parts lemon balm with 1 part mint.
You can make a calming tea with 3 parts chamomile, 2 parts lemon balm, and 1 part lavender. Growing your own herbs makes tea leaf blends limitless!
How To Dry Mint Leaves For Tea
Drying mint leaves for tea does not require any special technique. You dry peppermint or spearmint leaves in the exact same way as other leaves. Simply use the techniques described above.
Drying Leaves For Tea: Final Thoughts
Learning how to dry leaves for tea is surprisingly easy. And you don't even need a dehydrator or other special equipment. Simply follow the instructions above and you will be drying your own tea leaves in no time.
Personally, I prefer to just buy my tea ready made. But I liv in an apartment and do not have space for an herb garden. If I had my own garden and could grow various herbs and flowers for tea, I would definitely give this a try. If you are lucky enough to be in that situation, go for it!