When you want to store something a long time, you freeze it.
Why should tea be any different?
It certainly makes sense to ask if you can freeze tea bags.
But there are also some things that don't really need to be frozen, because they last quite a long time at room temperature.
Tea is one of those things.
But does it last longer when frozen? And does freezing better preserve the flavor?
Keep reading to learn if you can freeze tea, and if you should freeze tea. We'll also compare it to regular dry storage. so you'll be able to decide for yourself which is the way to go.
Can You Freeze Tea Bags?
Yes, you can freeze tea bags. Tea can be frozen and stored quite well in the freezer. But there are some nuances you need to be aware of to do it the right way.
There are also arguments to make against this practice, and some people say dry storage is better. We're going to compare both options a bit further down. But first, let's see how to store tea in the freezer correctly.
How To Properly Store Tea In The Freezer
You can store tea in the freezer safely and it will not do any harm to your tea, but you have to do it the right way. The first thing to do is make sure you use airtight and watertight containers.
Moisture and condensation from the freezer will damage your tea and make it taste bad. Ideally, you could use freezer bags that you can suck the air out of before you place the tea in the freezer.
Don't just place the cardboard box of tea in the freezer with no container. It will ruin your tea, if you leave it in there for more than a day or so.
If you are going to use the box the tea comes in to store in the freezer, make sure there are no items in there that are stinky, because that smell will end up in your tea.
Finally, you want to make sure the container you are going to use is 100% clean. Any germs or microorganisms present on the container can affect the quality of your tea when you drink it.
You can use a sanitizer solution or a small amount of bleach to clean your container. If you decide to use freezer bags you won't have to worry about this because they are clean inside.
Freezing Tea Vs Dry Storage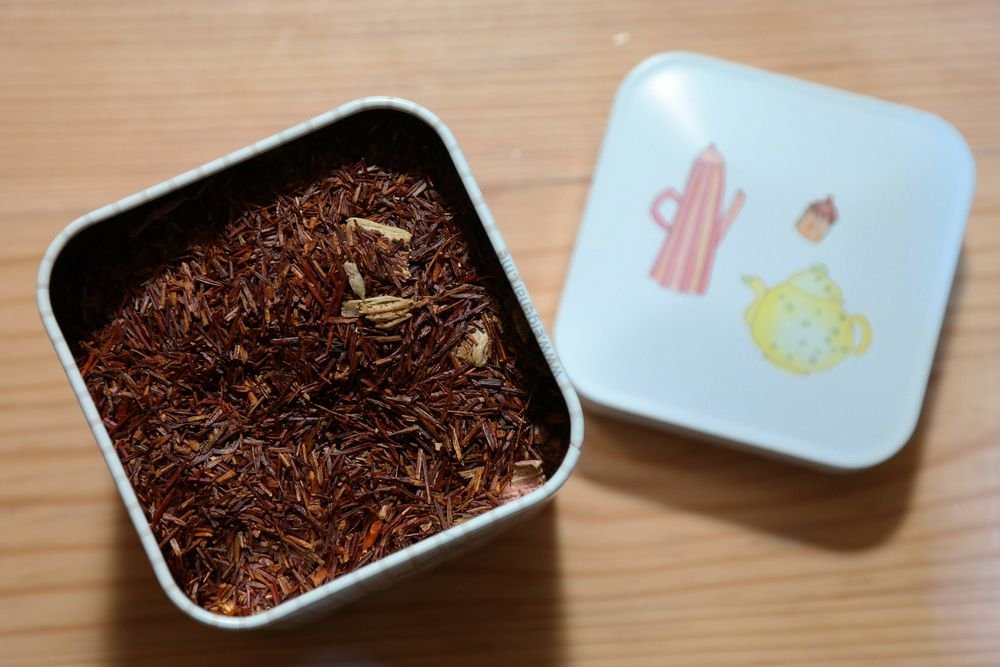 First, I must say that I am not a fan of freezing tea. If you must do it, make sure you follow the points laid out above. Exposing tea to moisture is not good, no matter how careful you try to be with containers and keep them airtight.
In my opinion, dry storage is a better and less risky way to store tea.
With dry storage, you need to keep the tea in a cool dark place with no moisture and good airflow. A dark pantry or closet that does not have humidity is a great place.
You still need to keep your tea in an airtight container with dry storage, so there is not much difference in the preparation between dry storage and freezing tea.
Some people say that freezing tea correctly is better for long-term storage because the freezing process does not harm the molecules in the tea and it will last longer at the freezing temperature.
This may be true.
Personally, I don't buy tea that I intend to store for long periods of time in the first place, so freezing tea for long periods does not make any sense to me. And you can store tea for a long time without freezing it, too.
When Not To Freeze Tea
If you have an expensive tea for which you paid a lot of money, do not freeze it. There is too much that could go wrong when you freeze tea, and risking an expensive tea to the rigors of freezing and moisture in that environment does not make logical sense to me.
White teas are notoriously delicate, especially white hair silver needle white tea . I would advise against freezing any white teas or other delicate teas. The more delicate the tea, the sooner you should drink it after purchasing it from the store.
Freezing changes the cell structure inside the tea leaves and when tea is as delicate as many Chinese white teas, exposing them to such low temperatures for an extended time can destroy the flavor of the tea.
Green tea is also more delicate than many black teas and is one of the worst kinds of teas to freeze.
Because most green tea is harvested when the leaves are younger, the tea is more susceptible to damage from the elements or bugs, or germs. Generally, it is not a good idea to freeze white or green teas, if dry storage is an option available to you.
Can You Refreeze Your Tea?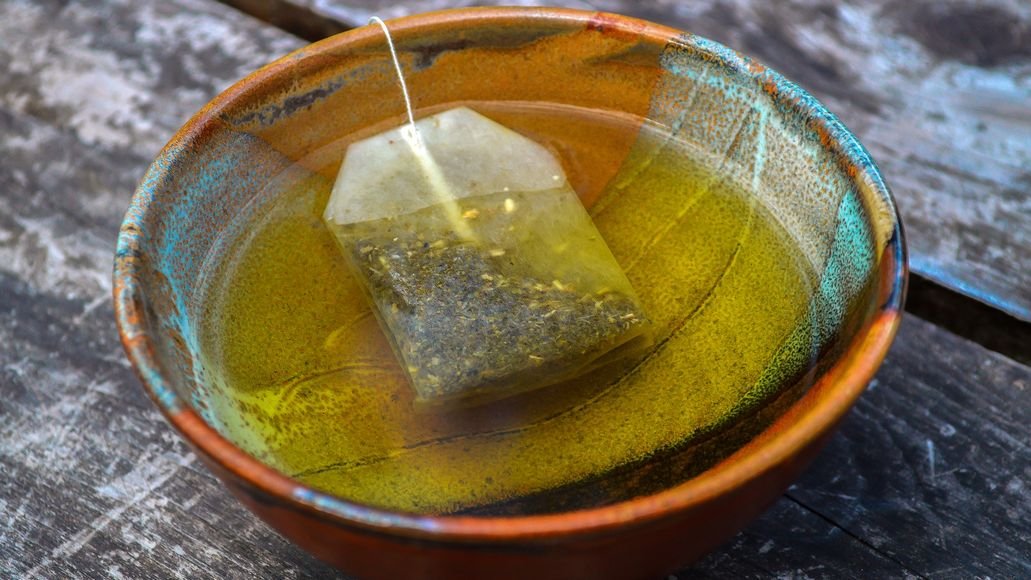 You can refreeze your tea, but you should not do it. If you freeze a bag of tea, use it, and decide to use it again later, you could freeze it. But it is a terrible idea.
Once the tea has been submerged in water, the leaves fill up with moisture and then release the goodies inside the leaves. Bags that have been used once are filled with moisture, even if you let the bag completely dry out. The damage is already done to the cells in the leaves.
It is less dangerous to refreeze tea that you have not used. For example, if you have a box of tea in the freezer and take it out to use one bag, and the box stays out at room temperature for a few days, you could refreeze it. However, just like most food, this is not a great idea.
Once you have thawed something out from the freezer, it is not a good idea to freeze it again. The molecules and cells inside the tea leaves will have already changed forms two times, and forcing them to freeze again will certainly shorten the shelf life and degrade the flavor.
How Long Can You Freeze Tea?
As I stated earlier, I advise against freezing tea, if you can use normal dry storage. However, if you do decide to freeze your tea, there are limits to how long you can safely keep your tea in the freezer.
If you store tea in the freezer in the box it came in and you take no other precautions, it could last up to three months with mild to medium degradation of flavor.
This is because it takes roughly three months for the moisture and odors from the freezer to permeate all the bags and take up residence inside the tea leaves themselves.
If, on the other hand, you store it properly in a sealed container with very little air inside, or better yet, no air at all, your tea could be fresh for up to a year. This is the common belief among most tea drinkers. And scientifically, it is technically true that your tea will not rot or go off when stored this way until a year or so.
However, as a tea snob, I can assure you that no matter how well you store tea in the freezer, if you take it out after a year and drink it side by side with the same tea that was stored in a dry dark place at room temperature, you will notice a difference. The frozen tea will taste worse.
Freezing Tea: Final Thoughts
While you can freeze tea, there is really no good reason to do so, for most people. Freezing degrades the flavor and storing the tea in a cool, dark, dry location preserves it for a long time, too.
Freezing does preserve it for longer, but if you find that you want to save tea for up to a year, it is probably a better idea to simply buy less tea at once.
Bottom line: if you want to freeze your tea, go ahead and do so. If you follow the instructions above, it will work just fine. But for most people, there simply is no need to freeze the tea, since dry storage arguably works even better (just not as long).
And even if your tea bags get so stale they become undrinkable, you can still use them for other things. For example, you can use tea bags to deodorize smelly shoes.