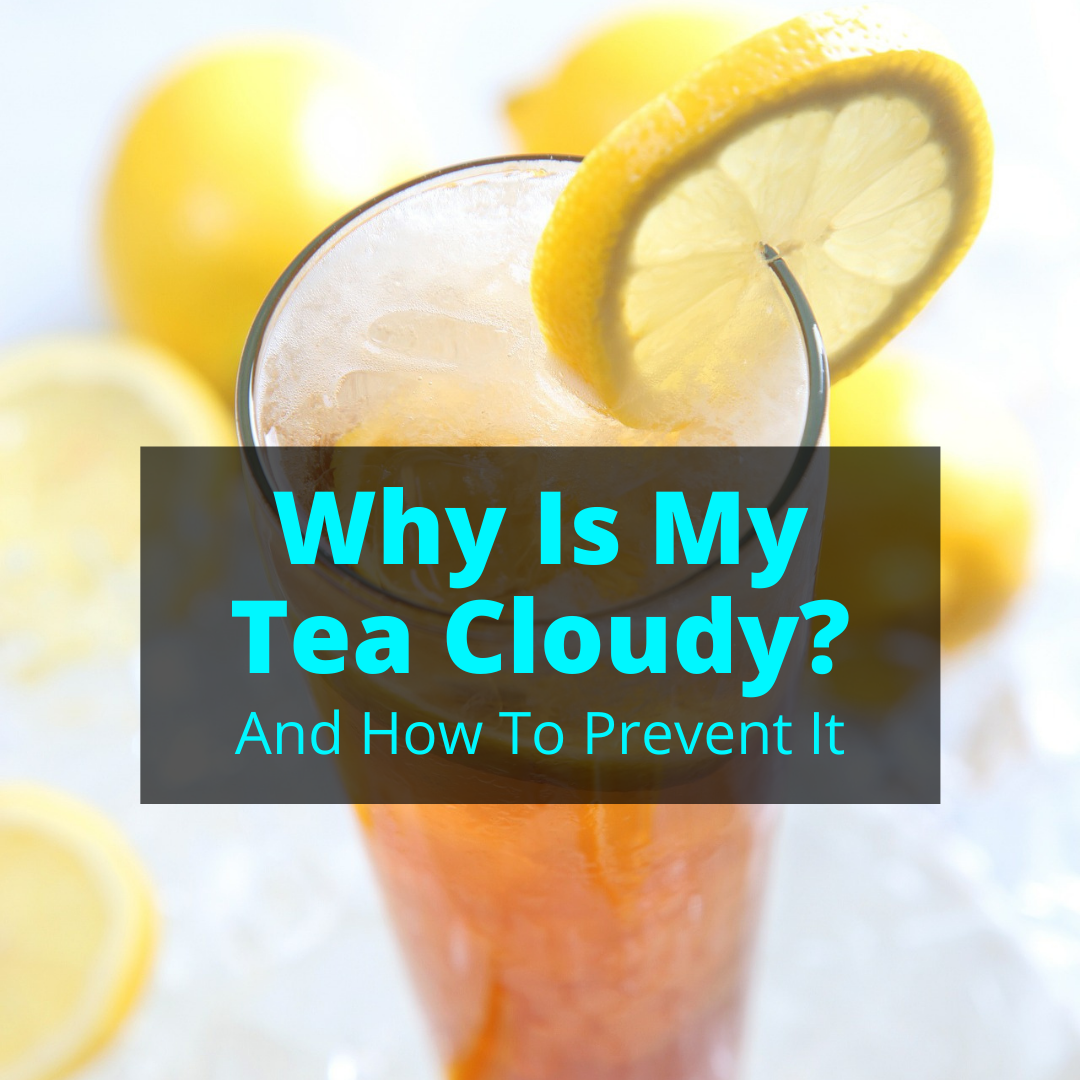 Have you ever drunk a cup of cloudy tea?
Then you know what it does to the flavor….absolutely nothing.
I just thought I'd put it into perspective. If you occasionally get a cloudy cup of tea, it is nothing to worry about.
I'll explain why it gets cloudy below and also tell you how to avoid the issue in the future, if it bothers you.
It is generally more of a problem with iced tea, so if you make a lot of that, I've got a nice, simple trick to get crystal clear tea every time.
Why Is My Tea Cloudy?
The main reason that some tea becomes cloudy is because of the convection process.
Convection happens when a liquid is hot and particles in the liquid swirl in a circular or tornado-like motion.
The warmer particles rise while the cooler particles fall. When the particles are hot, they move faster, which binds the tea particles together.
As the liquid cools, the spinning particles begin to slow down and eventually stop spinning completely, unleashing all of the particles into the tea.
Since they are no longer bonded together and have nowhere to go, they disperse throughout the tea and cause a murky looking liquid.
The molecules in tea that bond together are caffeine and tannins. Tannins are a chemical found in plant foods and wood. They lend tea its bitter taste.
Tea that contains high amounts of tannins is more a astringent. Generally, over brewing your tea leads to more tannins in your cup. The tannins found in tea are called thearubigins.
Tannins in tea are responsible for the antioxidant properties. They remove harmful bacteria from the body and can prevent viruses.
They also are known to cause healing in cuts and skin laceration. Different teas contain different amounts of tannins.
Keeping the tea at room temperature and not allowing it to get too cold will ensure that the particles keep spinning and the tea stays clear. But what if you want you tea much colder? As in iced tea?
Further down below, I'll show you how to make your ice tea both cool and clear.
What Else Can Make Tea Cloudy?
Nothing is more appetizing and inviting than a crisp cup of crystal clear tea. But more often than not, you end up drinking cloudy tea.
Although the flavor doesn't change much, it is definitely less visually appealing. Here are some things that can result in your tea becoming cloudy.
Brew Temperature
Remember what tannins are? Well, the hotter you brew your tea, the more tannins and caffeine are extracted from the leaves.
As the tea cools, more of those particles end up suspended throughout the water. This is what makes the tea cloudy. Brewing temperature can dictate the murkiness level of tea once it has cooled down, because it dictates the particle level of the tea.
Steeping Time
Similarly, the amount of time you spend steeping your tea directly impacts the number of particles that get released into the water. The longer you brew your tea, the more tannin and caffeine particles make it into the water, and the more opaque your tea will be when it cools.
Dirty Brewing Equipment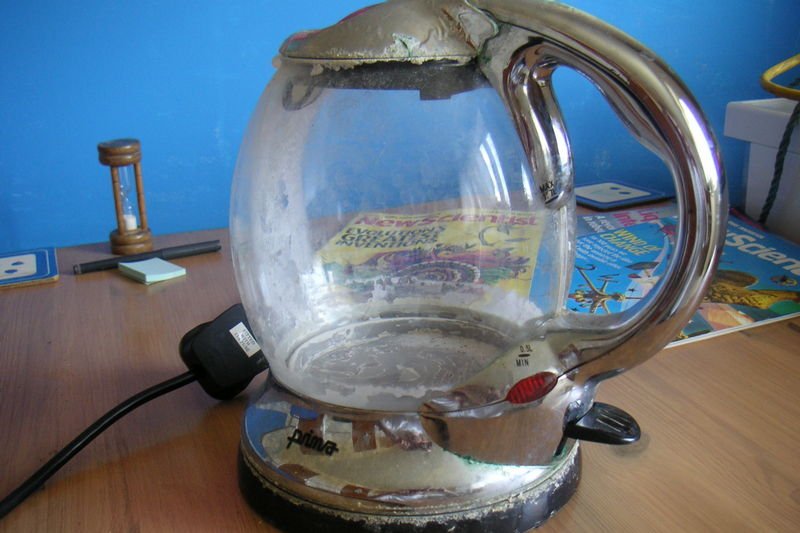 Dirty brewing equipment can also cause cloudy tea and could impact the flavor as well. Particles left behind from past brews or other substances can cause your liquid to have excess particles and murk. Use clean equipment and thoroughly clean and dry your cups before serving.
Temperature Shocks
When I make a pot of tea and immediately chill the water with ice after brewing, it clouds. Putting it in the refrigerator causes the same effect, a sharp temperature shock.
When making ice tea, it is crucial to allow the water to cool at room temperature before chilling it with ice to prevent immediate murking of the water.
Poor Water Quality
Another cause of cloudy tea is poor water quality. Using pure, filtered water results in the best quality tea. Tap water can often cause your brew to fog due to the magnesium and calcium found in hard water.
What Can I Do To Prevent Cloudy Tea?
To prevent a cup of hot tea becoming cloudy, make sure you use clean equipment, filtered water, and the correct brewing temperature and steeping times.
Then drink your tea while it is hot. Do not let it get cold or it will cloud.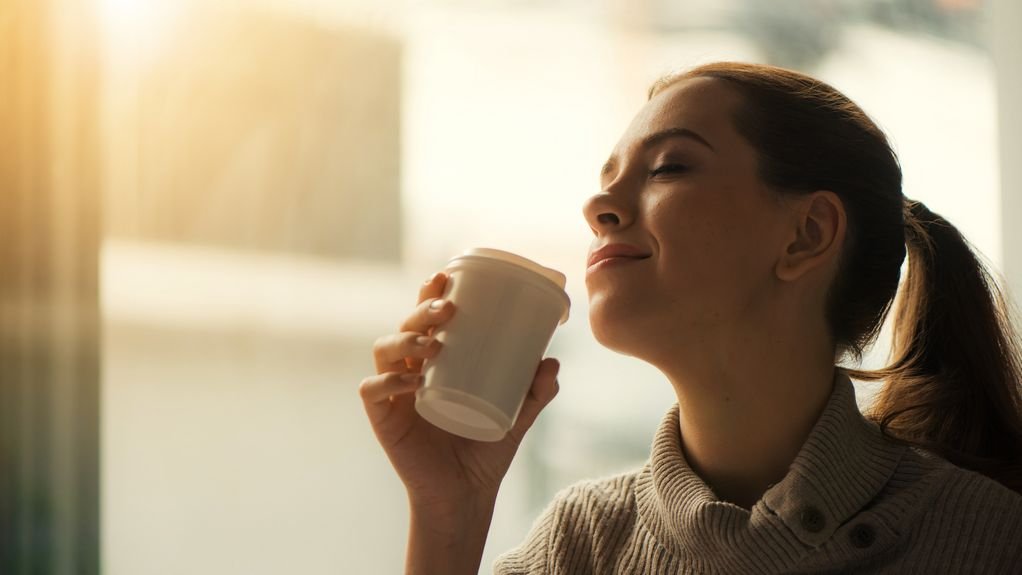 Of course, if you want to make iced tea, letting the tea cool is a vital part of the process.
The first step to ensuring the perfect cup of iced tea is to get high-quality tea. The better the tea, the more transparent it will turn out.
While ice tea is easy to make, there are a few things to remember when brewing to make sure your tea comes out smooth tasting and clear.
To prevent your iced tea from becoming cloudy, keep it at room temperature until it is completely cool. Then pour it over ice or refrigerate it until chilled.
If you can leave it at room temperature until it cools down, it will stay more clear. It is also best to drink your tea within 6 to 8 hours of brewing, for the best flavor and clearness.
Do not leave your tea at room temperature for more than 12 hours.
Brewing your tea in water that is too hot can cause it to murk up as well. I like to play around with different temperatures when I brew my tea to see what gives the best results.
Start with the recommended temperature for your particular tea and adjust from there. Each tea seems to have a different perfect brewing temperature, ranging from slight hot to boiling.
For example, the best temperature for most green and white teas is between 170 and 185 degrees. Oolong tea is best brewed between 180 and 190, and herbal and black teas are best when brewed between 208 and 212 degrees.
I like to play around with steeping times as well. Every tea responds differently. Brewing tea for too long causes opaqueness, and brewing it for too short of time will cause it to taste weak and watered down.
As before, start with the recommendations on the package, then adjust from there. I find the steeping time is the one thing that differs the most from the recommendation. I rarely end up steeping my leaves as long as is recommended.
I have heard other possible methods from friends over the years. Some claim that if you do happen to refrigerate your tea too soon and it becomes opaque, you can simply pour a cup of boiling water into the quart of tea, and it will reverse it back to its original clarity.
This makes sense. According to the laws of convection, this will cause the particles to spin again and bring clarity back to your tasty tea.
Cloudy Tea: Final Thoughts
Honestly, I have never considered cloudy tea much of a problem. I always brew a small pot for myself, which ends up giving me several cups. As a result, the tea usually ends up cooling down to room temperature before I finish it.
This means that I sometimes end up with cloudy tea, especially when I used hotter water than I should have or forgot to take the leaves out of the water and over-steeped them. But it never really bothered me.
Perhaps if I drank iced tea, it would be more of an issue. If you do make iced tea often and want to avoid the cloudiness, follow the guide above and your next batch should end up crystal clear. And if not, you can put some milk and tapioca in it and have yourself some bubble tea.