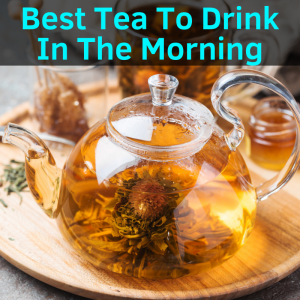 Why do you drink tea in the morning?
Is it to help provide a boost of energy, perhaps as a substitute to coffee?
Or is it to relax with a hot drink that warms you up on a cold morning?
The benefits of drinking tea in the morning are many. And depending on that reason, the best tea for you will be different.
Some teas make great replacements for coffees. Others are relaxing. Others are especially healthy.
I'll go through the most common types of tea and explain what sets each apart, to help you find the perfect one to help you stat your day.
But before we get to that, let's begin by comparing tea to the other big morning drink: coffee. Why is tea a better drink with which to start your day?
Coffee Versus Tea In The Morning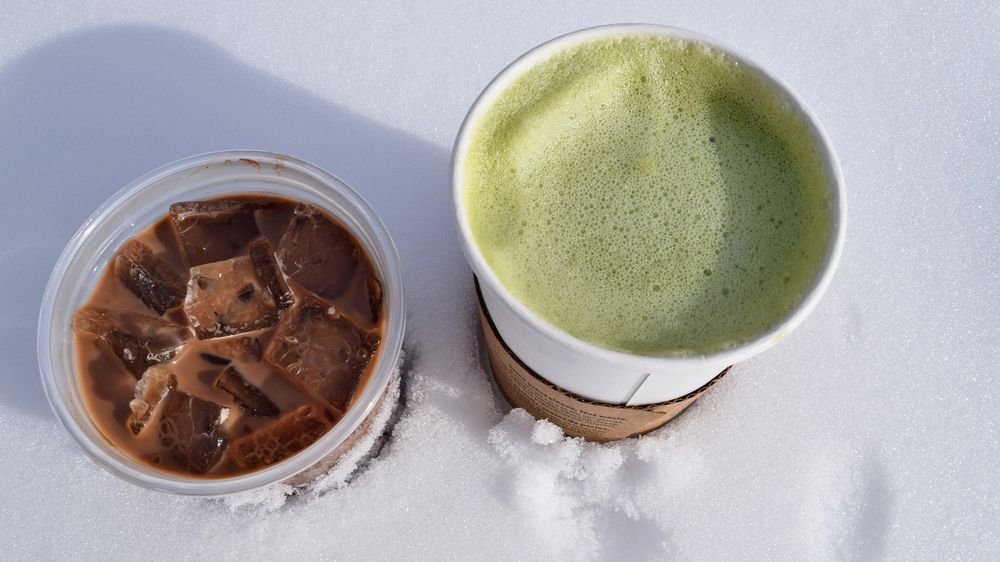 Do you usually begin your mornings with a hot cup of coffee? If, so, you're not alone. Millions of Americans use coffee to help them get going in the morning.
But since coffee is a diuretic it means it can lead to dehydration if you overdo it. Coffee can also stimulate the adrenal glands, causing a release of adrenaline, which can place unnecessary stress on them.
If you're a coffee lover and you're looking for a better, safer way to get your morning dose of caffeine, then tea can be a great alternative.
While it's true that coffee has more caffeine than tea does, tea comes with a variety of health benefits that coffee does not. And the lower caffeine content is not necessarily a bad thing.
I know that these days many people just want whatever drink contains the most caffeine, because they rely on that to help them wake up and get ready for the day. But after a certain point, more caffeine is no longer beneficial.
Too much caffeine can leave you feeling anxious and jittery. And once it wears off, it leaves you more fatigued than ever. People who are sensitive to caffeine may not even be able to drink coffee since it can lead to major side effects such as bowel issues, an upset stomach, or even panic attacks.
Tea is a safer alternative. It is not as acidic as coffee (read "Is green tea acidic?" for more on this) and even teas with a high caffeine content don't leave you jittery like coffee, because they contain L-Theanine.
L-Theanine is an amino acid that helps your body process caffeine differently. It creates a state of calm alertness. You get the best part of coffee without the jitteriness and with no crash once it wears off.
Plus, tea is the second most popular beverage in the world, after water. That should count for something.
Even in the United States, where coffee is king, statistics show that over eighty percent of Americans keep some type of tea in the home, with more than one and a half million Americans drinking tea on a daily basis. So it's pretty popular stateside, too.
We've established that tea is great. But what type of tea is best to drink in the morning?
Let's take a look at the best choices. But before that, I will mention that matcha tea is best for an energy boost to launch you into the day. It has the highest caffeine content (though still less than coffee) and gives you that calm, long-lasting alertness I mentioned above. I cover matcha below.
Green Tea
The amount of caffeine in green tea varies greatly depending on the type. Apart from matcha, which is discussed separately below, shade-grown teas like gyokuro and dragon well contain the most and the roasted tea houjicha contains the least.
Whatever the variety, they all contain far less caffeine than coffee. But they have far more health benefits. For example, the catechins and polyphenols in green tea can lower your risk of certain cancers by helping the immune system to fight cancer cells in the body.
Green tea is hugely popular because it has a milder flavor than most varieties. But it also has a reputation for helping curb the appetite.
Additionally, studies have shown that a few cups of green tea a day can help to boost the metabolism, which is why many fitness enthusiasts swear by is benefits.
If you're looking for a tea that can aid in weight loss, keep you feeling full between meals and give you a boost in the morning, then green tea is a great option. It can also help give you a boost for your exercise routine, if you drink green tea pre workout.
That said, for a small minority of people, green tea can actually make you sleepy. If that is you, matcha green tea might be a better choice. We cover matcha below.
White Tea
White tea is made from very young leaves and as such, contains more caffeine than most other teas. I know many websites claim that white tea contains the least caffeine.
This is completely false.
I don't know where that misinformation started but since then, so many other articles have simply parroted the same info, without even bothering to see if it is true. It's not.
Aside from giving you your morning dose of caffeine, white tea also contains antioxidant properties that can help boost your overall health, while also reducing your risk of heart disease.
White tea is the mildest variety. This is great for some, but if you are looking for a drink with a strong flavor to replace your morning coffee, this is probably not the best option for you.
Oolong Tea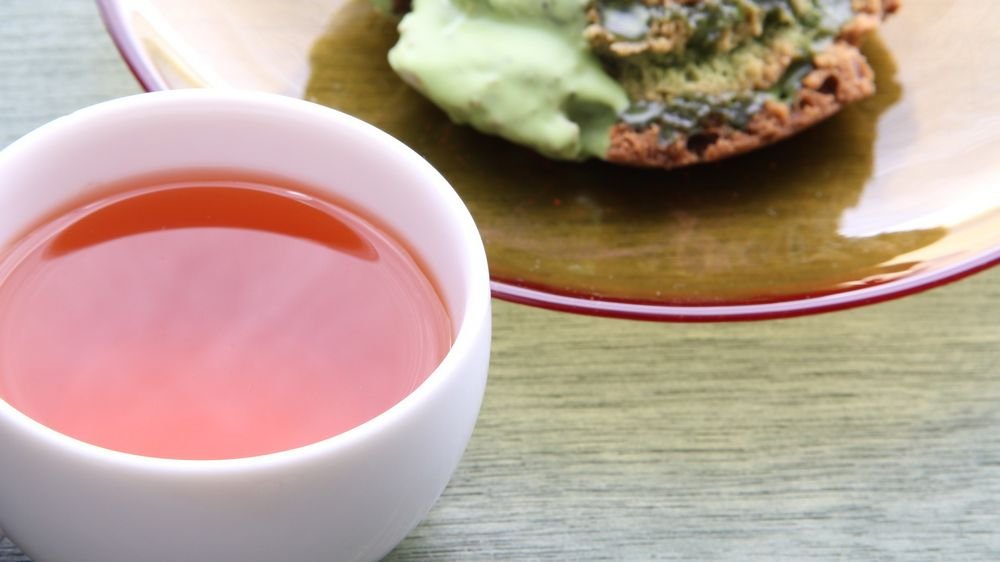 As mentioned younger leaves contain more caffeine. Most oolong varieties are made from mature leaves, meaning they generally have less caffeine than other types.
While it does not give you nearly the same pick-me-up as coffee, oolong tea generally has a stronger flavor than green or white teas, especially the darker varieties like Big Red Robe tea. As such, oolong is a good coffee substitute if you are looking for something flavorful, but want to cut back on the caffeine intake.
Black Tea
Black tea is often said to contain the most caffeine, but that also isn't true. Many varieties of black tea contain far less than any type of white tea.
Those made with younger leaves contain the most. Yunnan needle teas and golden monkey tea are both made with young leaves.
Lapsang Souchong is a variety made from old leaves, meaning it contains less caffeine. This tea has has a very strong flavor, making it a great substitute for coffee from a flavor standpoint. But not if you want a high-caffeine tea.
Black tea is also commonly used in hot alcoholic tea drinks, like the hot toddy. The strong but smooth flavor allows it to combine well with a variety of hot and cold mixed alcoholic and nonalcoholic drinks. In fact, it's also a great addition to any smoothie.
If you don't like the flavor of black tea on its own, add some flavor enhancers to it. Our article on what to put in black tea has 9 great suggestions to boost the flavor of black tea.
English Breakfast Tea
English breakfast is actually a type of black tea (in a way) and can be a great way to start your morning. This very popular tea is actually made from a blend of various black teas popular. Keemun and assam are often used, along with many others, including no-name varieties.
As a blend, this tea does not really have an especially great flavor, in my pinion. I suppose that's why the British like to add milk and sugar to make it taste better. If you like it stronger, try the Irish version. Our comparison of Irish vs English breakfast tea has more on the differences.
It has a higher caffeine content than most other black teas. Alternatively, you can add spices in addition to the milk and sugar, like they do in India with their masala chai.
Matcha Green Tea Powder
If you're concerned that tea just can't compete with coffee in terms of giving you a boost into the day, you need to give matcha a shot before you go running back to your morning cup of coffee. Matcha is a green tea powder made from very high-quality shade-grown leaves.
Shade-grown teas already have more caffeine than those grown entirely in the sun. With matcha, the whole leaf is consumed, so you get far more of everything: health benefits and caffeine alike.
That is the main difference between matcha and regular green tea and is why matcha is the healthiest of all teas, and also the one that gives you the biggest boost of energy.
The energy provided by matcha is very different from the energy you get from coffee. it is not jittery at all, but calm and focused and it lasts much longer. There is no caffeine crash.
Matcha is also a great post-workout drinks, because it is so high in antioxidants, which fight inflammation. It also contains ECGC, a compound that can contribute to fat oxidation during a workout.
So, if you work out in the mornings, one cup of matcha can help with muscle recovery, while also giving you a boost of energy, if you find yourself dragging after a particularly tough workout.
Yerba Mate
Yerba mate is not really a tea, in the truest sense. It is not made from the tea plant. But it is brewed similarly, so it is a tea in the way an herbal tea is a tea.
Mate is made from the dried leaves of the Argentinian yerba mate tree and it contains up to eighty-five milligrams of caffeine per cup, which is more than even matcha.
This plant also contains fifteen amino acids, twenty-four vitamins and minerals and a pretty extensive list of antioxidants.
These leaves are also high in tannins which is what gives mate a slightly earthy and bitter taste. With a high caffeine content and a strong flavor, this is one tea that can knock coffee off its pedestal, if you are looking for the closest possible substitute.
In terms of health benefits and caffeine, mate is quite similar to matcha. But the flavor is the big difference between matcha and mate and what determines which is the preferred drink for most.
Pu-Erh Tea
Pu'er (this is an alternative spelling) is a post fermented tea. That means the leaves are left to ferment after they have already fully oxidized. As a result, the tea has a strong earthy flavor.
In terms of caffeine, pu'er varies. Generally, it is about on par with black tea. Because of the strong flavor, many consider it a great substitute for coffee.
Personally, I feel the flavors are very different. Yes, they are both strong, but in very different ways.
Nevertheless, if you are searching for a good morning tea to drink, this may be the one, if you want a strong, bold taste. Read pu'er versus oolong tea for more.
Ginger Tea And Morning Sickness
This tea is much different than the true teas I've covered above (with the exception of yerba mate). To start, ginger tea isn't actually a tea since it's made from the roots of the ginger plant, not from tea leaves. It is an herbal tea, and one of the most popular, because it is known for its ability to soothe the stomach.
While it's true that morning sickness can strike at any time of the day, it more commonly occurs in the morning. it's right there in the name.
If you're in your first trimester of pregnancy and wake up in the morning feeling less than your best, a hot cup of ginger tea can help soothe your upset stomach.
Since it's an herbal tea, it's also perfectly safe to drink during pregnancy because it contains less than one milligram of caffeine.
Best Tea To Drink In Morning: Related Questions
What's The Best Way To Drink Loose-Leaf On The Go?
If you love your morning cup of loose-leaf tea but you don't have time to sit back and relax while you drink it, check out some tea infuser travel mugs.
They include an infuser so you can brew tea anywhere and have a lid that seals, making them great when on the move. I take mine to work with me every day.
Some people (generally in Asia) also like to smoke tea. Smoking tea obviously makes it much more portable, but it is also bad for your lungs and throat.
Is Coffee Better In The Morning Than Tea?
Compared to most teas, coffee contains about twice the amount of caffeine. The higher caffeine content in coffee is what makes it a more popular choice in the morning.
But coffee, especially if you have too much of it, makes you jittery. If you are looking for a major jolt of energy first thing in the morning, but you want a gentler alternative, then matcha is the best choice. If you don't like the flavor, you could also try yerba mate.
If you've got money invested in a coffee maker and don't want to switch because of that, you can use them to make tea, as well. They all heat water, but pod machines work in another way, too. You can brew tea in a Keurig using tea sold in pods.
Is Herbal Tea Better For You Than True Teas?
Herbal teas are not made from tea leaves but from a variety of plants, roots, and flowers. You can also find true tea blends which contain tea leaves mixed with herbal teas.
Herbal teas (ones without any real tea leaves) only contain half a milligram of caffeine, so they will not give you that energy boost. Like true teas, they do have many health benefits, though the actual benefits differ greatly, depending on the type of tea. Read my article on the health benefits of various herbal teas here.
Best Morning Tea: Final Thoughts
The best tea to drink in the morning depends on many factors, like whether you are looking for a tea that contains a comparable amount of caffeine to coffee.
Or if you're looking for a tea that's packed with antioxidants. Or one that can boost your energy but curb your food cravings. Or simply one that can help you relax at the start of a new day. Or one that will not break your fast.
No matter your goal in choosing tea as your morning drink, there is sure to be a variety that meets that goal and also tastes great.
You may have to try a number of different ones, but isn't that half the fun? I love trying out new teas and always get excited when I get my hands on a brand-new variety!