So you're wondering what Yerba Mate tea is exactly….
Well, let's start by pointing out that it isn't a tea at all.
Strictly speaking, the word tea only refers to drinks made from the Camellia sinensis plant, of which there are 6 major types: white tea, yellow tea, green tea, oolong tea, black tea and pu-erh tea.
Anything else that is often referred to as tea is not actually tea. This includes mate.
So why do so many people call it a tea? There are two main reasons.
First, it is a drink made from herbs and hot water and these are often called tea, although the proper word is tisane. Second, in some Spanish speaking countries like Bolivia and Peru, the word mate is used to refer to actual tea, like the black tea you buy in tea bags.
Needless to say, it can all get pretty confusing.
Just remember that if you go to a South American country that is not Brazil, Argentina, Uruguay, Paraguay or the southern part of Chile and they offer you mate, you're going to get actual tea. If you order "mate" in the 5 counties listed above, you'll get the traditional drink made from the yerba mate plant (it's called chimarrão in Brazil, since they speak Portuguese, so use that word there).
Now, if you've read other articles on this site, you'll know I almost exclusively talk about tea. I may have one or two posts that mention tisanes, but that's it.
Nevertheless, I decided to include a post about mate, because it is hugely a popular drink in South America and it has been rapidly gaining in popularity in the rest of the world, thanks to the rich flavor, the health benefits and the traditional social and cultural drinking rituals.
Here is a comprehensive guide to mate (written by a Brazilian) that explains what it is, the different types of mate and the associated traditions, the health benefits and the side effects. If you're wondering where best to buy mate, there are some recommendations at the bottom of the page.
What Is Yerba Mate?
Yerba mate is a traditional drink made from the leaves and twigs of the Ilex paraguariensis plant. Similar to tea, the leaves are dried over fire and brewed with hot water (or cold water, in Paraguay).
It is served in a type of wooden and metal cup, a hollow calabash gourd or an animal horn called guampa. The vessel can also just be referred to as mate. In Brazil it is called cuia.
You drink mate with a metal straw, traditionally made from silver, called bombilla in Spanish and bomba in Portuguese. A thermos with hot water around 80 degrees Celcius is always present, ready to refill the guampa.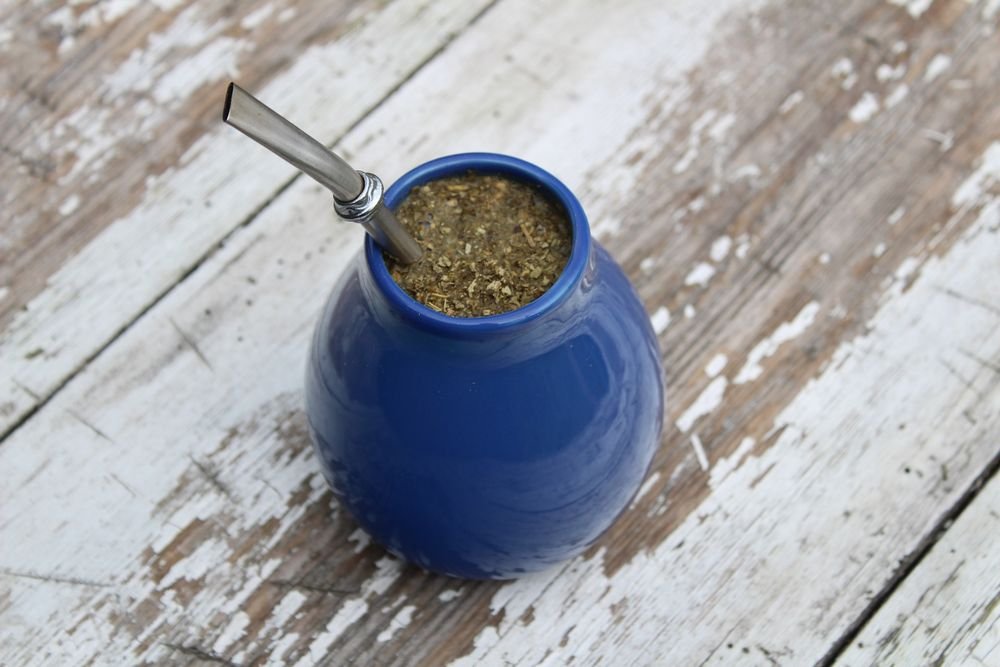 What does yerba mate taste like? The flavor can actually vary quite a bit, depending on how the leaves were processed and how you prepare the drink. It can be described as bitter, pungent, strong, nutty, grassy, herby, smokey and more.
Some love it and some do not. You can always add a sweetener as an easy way to make yerba mate taste better, if the natural flavor does not appeal to you. Lemon is another popular additive.
Mate is probably the most popular drink in South America, certainly in the Southern countries. A survey found that 98% of Argentinian households drink yerba mate everyday.
Uruguay, though, is the country that drinks the most mate per capita on earth. You see locals drink it in the streets, in cars, at work and pretty much everywhere else, always with a thermos by their side to refill it.
Mate is a lot older than you might think. It has been around for thousands of years.
Indigenous tribes in South America, like the Guaranis, Tupis and others, have been drinking it in social gatherings and using it as medicine long before the Europeans colonizers came around (even though mass production only started with the Jesuits).
More than just a drink, mate has a huge social element. It plays a large role in social gatherings, with people getting together to talk and share the drink.
They pass it around in a circle, always from left to right, so that everyone can taste it and enjoy it while talking. One person, the cebador, is in charge of filling it back up again. This continues until the herb loses its flavor or, as Uruguayans say, it "gets washed."
This custom has been around for thousands of years, traced back to an old indigenous guarani legend, and it is still very much alive today. In addition to the social aspects, the drink is also used to wake up, to stimulate creativity and to welcome a new guest in your home, just as coffee is used in many other countries.
The Different Types of Mate
Think of mate the same way you think of wine, scotch or cheese. There are different types of mate with different bodies, flavors and textures that vary according to location and type of production (more specifically the leaf drying process). But they all use the same herb, the Ilex paraguariensis.
Even though the drink is consumed in 5 different countries, only three of them actually produce it: Brazil (only in the south), Argentina (mainly the north) and Paraguay. If you look at a map of South America, you'll see that the production area is one continuous region that spans parts of those three countries.
Uruguayan Mate
Even though Uruguay is definitely number one when it comes to drinking mate, they don't actually produce any. Uruguay gets all its mate from Brazil, but it is a different kind from the one the Brazilians drink themselves. This distinction is very important to both countries. If you were to say that Uruguayan mate is actually Brazilian, both sides would be quite offended.
The main difference between them is that the Uruguayan version is less powdery and has more twigs and whole leaves. It also has less amargo (bitter flavor) than the Brazilian chimarrão, because Uruguayans tend to put more sugar in it than other countries. Despite the differences (and the rivalry), Brazilian and Uruguayan mate are more similar than the other two types.
Brazilian Mate (Chimarrão)
The main difference in Brazilian mate, or chimarrão, is the final grinding of the dehydrated leaves, making their mate more like a powder. This way of processing is thought to come from the "Gaúchos", the local inhabitants of the Brazilian state of Rio Grande do Sul.
Since the winters in the south of Brazil can be quite harsh and the Brazilian tradition is to drink it outdoors around a fire, locals found a way to make the drink last longer. The cup they use (the cuia) is larger in size and more bowl-like on the bottom, allowing more herb to be put inside at once.
As mentioned, the herb also has a finer density, with a bigger leaf-to-branch ratio. It is sandier in texture, with a yellowish color. The resulting drink has a softer aroma and a less bold, but more bitter, taste.
According to Brazilian tradition, a true chimarrão has to be amargo (bitter) and the bomba (metal straw) can not be cleaned or moved while the drink is being passed around.
Brazilian yerba mate is considered the espresso of yerba mate, because of its bold and muscular body that provides a potent warming sensation. If you appreciate dark beer or strong dark coffee, this might be the mate variety for you.
Argentinian Mate
Mate is taken very seriously in Argentina, so much so that a recent survey showed that 98% of all households in the country consume it daily. You can be sure that if you're ever invited into an Argentinian home, they are going to offer you some.
Argentinian mate is the type that is most commonly exported to the west. It contains all three parts of the plant (leaves, stems and dust), but with a much higher ratio of leaves and stems than the Uruguayan and Brazilian varieties. As a result, it tastes more earthy and grassy and is less creamy in texture. It is the closest in flavor to green tea.
The Argentinians use a small gourd and bombilla to drink the mate. They often add sugar and perhaps lemon or orange rind.
Paraguayan Mate
The mate in Paraguay is very similar to the one in Argentina. It generally contains a bit more dust, but otherwise, the herb is basically the same. The biggest difference lies in the preparation and the flavor.
Paraguayans usually prepare mate with cold water (called tereré). This is, in large part, due to the extremely hot weather in the country. They drink the mate from a bulls horn (guampa) or from a similarly-shaped cup. They usually add lemon or lime and drink it in one continuous sip. They keep a thermos with ice water nearby to refill the horn.
Although the herb is similar to the Argentinian variety, the characteristics of the yerba used are quite different, which lend the drink a unique flavor. If prepared with hot water it is extremely bitter.
Yerba Mate Health Benefits
A number of health benefits have been ascribed to yerba mate, but I'll limit myself to the ones that actually have scientific studies backing them up, however tentative or disputed they may be.
May Kill Colon Cancer Cells
Mate contains several known anti-cancer compounds, namely saponins, ursolic acid, rutin, tannin, chlorogenic acid, and chlorophyll (Yerba Mate Tea (Ilex paraguariensis): A Comprehensive Review on Chemistry, Health Implications, and Technological Considerations in the Journal of Food Science in the Wiley Online Library).
In a 2011 scientific study, mate extract was added to human colon cancer cells in a test tube, causing the cancer cells to self-destruct (Molecular Nutrition and Food Research Study in the National Center for Biotechnology Information, U.S. National Library of Medicine).
Much more study is needed to determine whether mate is actually effective in fighting colon cancer. In fact, there is some evidence that mate may actually cause cancer in the esophagus, lungs, mouth, pharynx and larynx, among others, though this is most likely a result of consumption at extremely hot temperatures. More on this below in the section on the side effects of mate.
Mate Is Loaded With Vitamins, Minerals and Antioxidants
Yerba mate packs an incredible amount of nutrition into a tiny cup. Here is a list of the beneficial compounds found in mate:
vitamin A
vitamins B1, B2, B3, and B5
vitamin C
vitamin E
calcium
iron
magnesium
manganese
phosphorus
potassium
selenium
sodium
sulfur
zinc
several phytonutrients: tannins, chlorophyll, flavonoids and 15 amino acids.
11 polyphenols (antioxidants)
Can Boost the Immune System
Mate leaves contain saponins, which are phytochemicals that have antioxidant and anti-inflammatory properties. It also contains polyphenols, another powerful antioxidant. Both of these stimulate the immune system and protect against disease.
Aids Digestion
Indigenous peoples have long been using mate to treat constipation, diarrhea, and indigestion. It a natural antibacterial against one of the most common causes of food poisoning: E. coli. Furthermore, one of the saponins in mate destroys intestinal parasites. It can also be used to treat urinary tract infections and bladder and kidney stones.
May Help Keep Your Heart Healthy
Antioxidants and amino acids in mate aid fat and cholesterol in moving through your bloodstream. This ensures they don't cling to your artery walls and cause buildup. It also prevents a hardening of the arteries, as well as blood clots that might lead to strokes or heart attacks.
The Journal of Agricultural and Food Chemistry published a study that linked yerba mate consumption with a reduction of LDL cholesterol (the bad cholesterol) for subjects who presented with high levels of cholesterol and/or triglycerides, but were otherwise healthy.
Provides A Smooth Energy Boost
Yerba mate delivers an energy boost, but a much gentler, calmer one than coffee. Similar to tea, it gives you the wakefulness of coffee, but without the jitteriness and intestinal discomfort. It has 85 mg of caffeine per eight ounces, which is more than tea, but less than coffee.
Promotes Healthy Weight Loss
On thing that helped skyrocket mate's popularity in the west was its inclusion in a segment about teas that can aid in weight loss on the Dr. Oz TV show. It is true that there is some evidence that yerba mate might reduce appetite, increase energy expenditure, improve insulin sensitivity and burn stored fat, but much more study is needed before any concrete statements can be made.
Boosts Mental Functions
Caffeine is well known to boost memory, mood and alertness and, as mentioned above, mate contains quite a bit of it. Several studies have shown improved alertness, short-term recall and reaction time in human subjects who consumed between 37.5 and 450 mg of caffeine.
The problem with caffeine is the side effects that can make you jittery and cause discomfort in the stomach. Yerba mate contains theobromine and theophylline in addition to caffeine, which makes a big difference. These three compounds act together to balance the caffeine and provide a mild stimulant effect, just as they do in tea (which is why I have always preferred tea to coffee).
Yerba Mate Side Effects
Yerba mate has several side effects, though most are only apparent with excess consumption. The most common are the side effects of caffeine, although they are generally milder than they would be with the same amount of caffeine consumed in the form of coffee.
The common side effects of excess caffeine consumption are:
upset stomach
sleep trouble
nervousness
increased heart rate and breathing
high blood pressure
headache
ringing in the ears
irregular heartbeat
If you experience any of these side effects, you should probably cut back on your mate consumption.
There is also some indication that drinking large amounts of mate over a long time period can put you at higher risk for certain cancers, most notably cancer of the esophagus, larynx and oral cavity. When combined with smoking, the cancer risk seems to increase drastically.
There are currently two possible explanations. One is that yerba mate contains PAHs, which are known to be carcinogenic. These compounds are the same ones found in tobacco smoke and grilled meat.
The other explanation is that the extremely hot temperatures at which mate is consumed increase the risk specifically for cancers of the upper digestive system. Similar links have been found in the consumption of other extremely hot beverages, like tea or coffee.
Combining hot drinks with other risk factors like smoking, drinking, nutritional deficiencies or poor oral hygiene increases the risk even more. A large 2014 study in South America showed a higher rate of esophageal cancer in people consuming yerba mate, with the strength of the correlation increasing as mate temperatures increased.
The best way to avoid this issue is to simply drink your mate at cooler temperatures. I do the same with tea. I never drink tea while it is still so hot that it causes pain. I always wait until it has cooled down to the best tea drinking temperature.
Where To Buy Yerba Mate
If there are no stores selling mate near you, head online. My favorite is the Green Mate from Culinary Teas. It is very high quality and sells for a great price.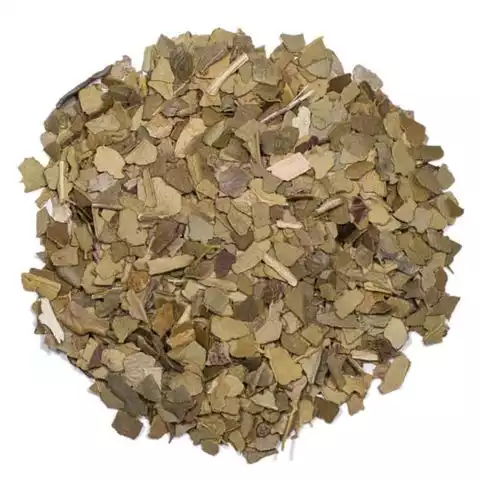 Amazon has a few good options as well, though none quite as good as the one above. The ones on Amazon generally cost a lot less, though. My favorite is the Yerba Mate from Cruz de Malta. You get a full kilogram (2.2 pounds) for an unbeatable price.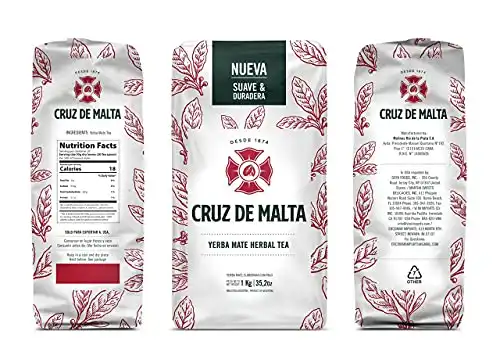 Amazon also has a large selection of gourds and straws, ranging from traditional to more modern. I don't drink much mate, so I would just go with a simple one like this:
If you are unsure about the brewing method, read this article on how to make yerba mate.