You're may be a little confused by now.
If you've been trying to research whether tea can cause constipation , chances are you've come across several answers. And one of those answers was 'yes', while another was 'no'.
What gives? Can tea cause constipation or not?
The confusion comes from the word 'tea' itself.
Some people use it only to refer to true tea, meaning teas made from the Camellia sinensis plant, like green tea, black tea, oolong tea, etc.
Other also use it to refer to herbal teas made from other plants. These are correctly called tisanes, but the word 'tea' is commonly used for them as well.
The answer then, depends on which type of tea you're talking about. Keep reading to learn which types of tea can cause constipation and which type can help relieve it.
Can Tea Cause Constipation?
As you may have already found, the short answer is a bit confusing. Tea can both aid and hinder bowel movements.
True teas, made from the leaves of the Camellia sinensis plant, contain reasonable levels of caffeine. Caffeine is a mild diuretic (not nearly enough that tea dehydrates you) and can help the body expel its waste products.
However, tea leaves also contain tannins and a chemical called theophylline, which are said to have dehydrating effects on stools as they pass through the intestinal tracts. This can hinder the passing of stools.
Herbal teas, which often forgo the inclusion of Camellia sinensis leaves, sometimes contain herbs and spices that are said to promote digestion and alleviate constipation.
From this, we can see that it makes sense to first look at the difference between true teas (i.e. those made from the Camellia sinensis plant and herbal teas.
True Tea Vs Herbal Tea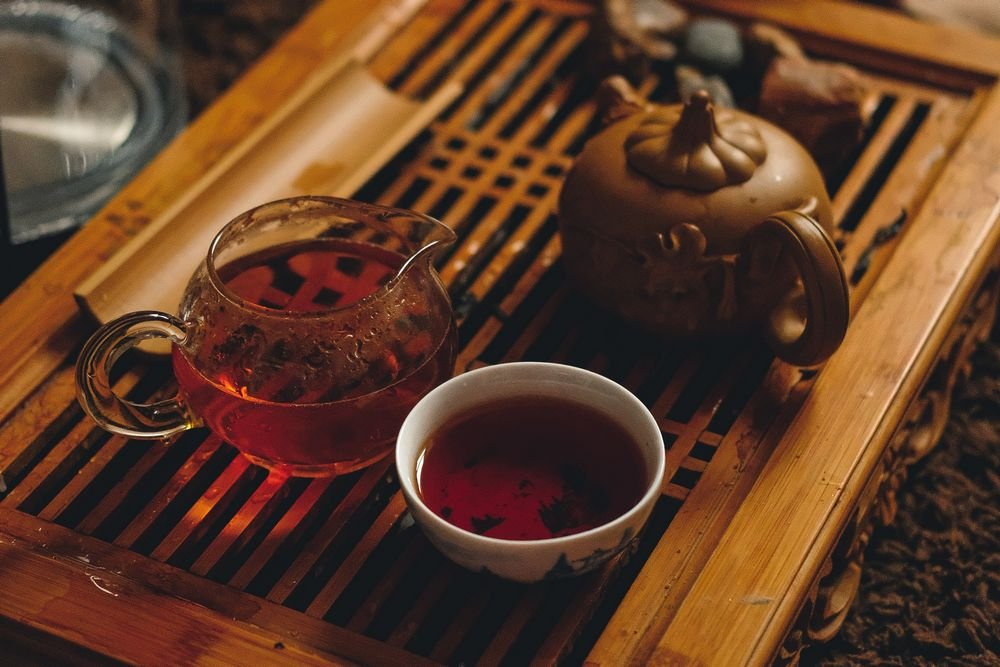 When considering the effects of teas on the digestive system, it's important to understand the differences between true teas (like green tea) and herbal teas.
True teas are made using the leaves of the tea plant, Camellia sinensis. On the other hand, herbal teas are often made without leaves from the tea plant and are often referred to as "herbal infusions," which are herbs and spices steeped in hot water.
True Tea And Constipation
Tea leaves from the Camellia sinensis plant contain tannins, caffeine, and theophylline. The tea that contains these compounds in the highest amount is matcha. As a result, matcha can cause constipation, or relieve it, more so that other types of tea.
Tannins are a bitter and astringent chemical compound that belongs to a larger group called polyphenols. Tannins occur abundantly in nature, namely in the bark of many trees and in a variety of leaves, legumes, and fruits, including tea leaves.
Tannin molecules act as binding agents and can work to bind substances together, especially proteins. When inside the human digestive system, these tannin molecules work to bind the stool. This can lead to slow-moving, larger stools, which may be difficult to pass.
Similarly tannins can result in dry mouth. If you are one of those people who find that "tea makes my mouth dry", tannins are the reason for that.
Caffeine is also naturally present in the leaves of the tea plant, and it can also have an effect on constipation. Caffeine is both a mild stimulant and a mild diuretic. Consequently, it can have either a positive or a negative effect on the human digestive system.
The stimulating effects of caffeine can help with constipation, because they can lead to the body producing stools more readily. If you consume too much caffeine, though, it can lead to diarrhea.
On the other hand, the mild diuretic effect of caffeine can be dehydrating, which can make constipation worse and bowel movements more difficult to pass. Since water is one of the main ingredients in a cup of tea, however, the dehydrating effects should be limited.
The third ingredient of tea to consider is called theophylline, which bears both a structural and a pharmacological similarity to caffeine. It is also readily found in nature, being present in tea leaves and cocoa.
Being similar to caffeine, theophylline can also have a dehydrating effect on your digestive system, which can lead to increased difficulty in passing stools. However, there are not high levels of theophylline in tea leaves, and it should only have a constipating effect if you drink an excess of tea.
Herbal Tea And Constipation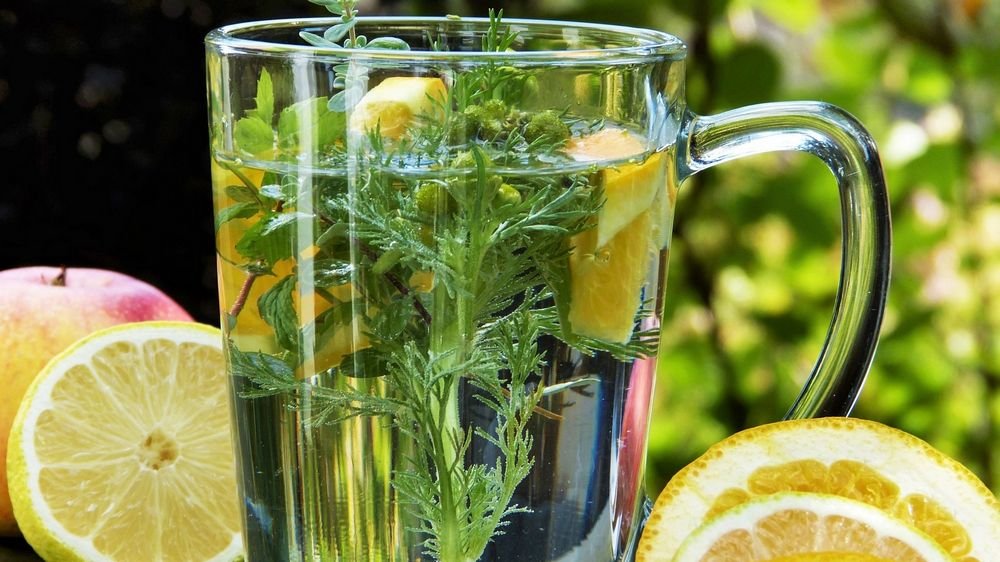 Herbal teas, or herbal infusions, are usually devoid of any leaves of the Camellia sinensis plant. Instead, they are made using a combination of spices, flowers, bark, and leaves.
Because herbal teas do not use the leaves of the tea plant, they are usually caffeine- and theophylline-free and contain lower levels of tannins than true teas. As such, they should have less of a negative effect on the human digestive system.
In fact, some herbal teas can help stimulate the digestive system and help to relieve constipation, depending on which herbal ingredients are being used. People have used some of these herbal teas to ease digestive issues for many years.
Teas That Can Help Relieve Constipation
The following teas contain herbs that can help relieve digestive issues like constipation. If you would like to try some of these teas, we have an article on the best herbal tea brands that can help you find good varieties of these teas.
Peppermint Tea
Peppermint contains menthol, which is purported to have a soothing effect on the human digestive system and can aid in the passing of stools. It is a popular natural remedy for digestive issues, and many over-the-counter constipation remedies contain extracts from peppermint leaves.
Peppermint tea is made by infusing peppermint leaves in hot water. A daily cup of peppermint tea is reported to aid in the relief of constipation. Even if it does not help with that, it has many other health benefits and tastes great to boot.
Ginger Tea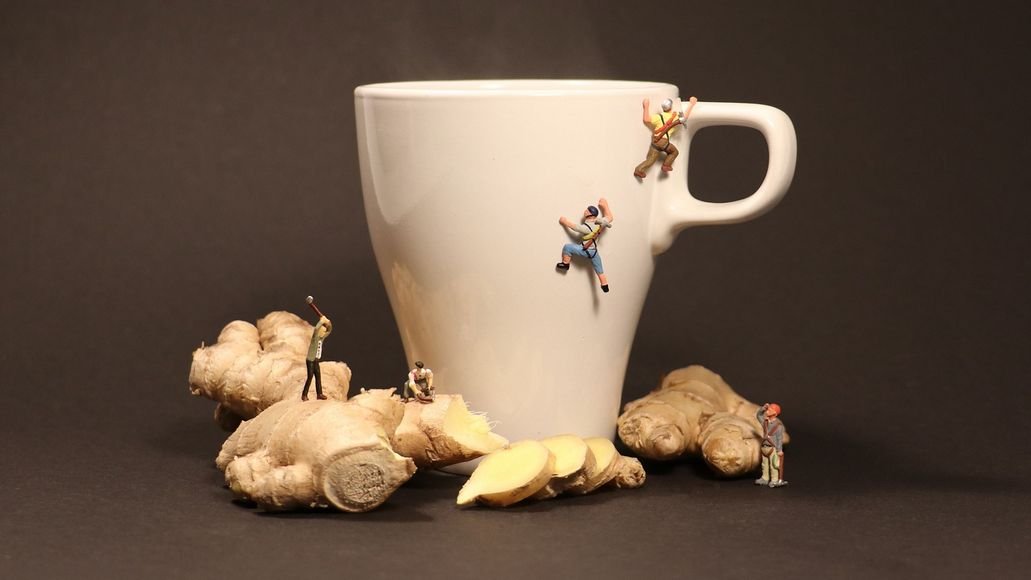 The root of the ginger plant has been associated with digestive health for centuries. Ginger has anti-inflammatory properties, which can help alleviate the discomfort caused by slow digestion. Many people use ginger tea and its warming effect to calm irritation in the digestive system and improve digestion.
A cup of ginger tea after a meal may help the body to process bulky food and can encourage the production of bowel movements. To make ginger tea, steep the ginger root in hot water. Yu can also add honey and lemon for extra flavor and vitamin C.
Dandelion Tea
Dandelions are packed full of vitamins and minerals and are considered one of the most nutritionally dense greens you can eat. The naturally occurring compounds within dandelion tea can act as a diuretic, a laxative, and a digestive stimulant. This means that dandelion tea can help speed up digestion and reduce the symptoms of constipation, bloating, or intestinal cramping.
Dandelion tea is made by infusing the dandelion flowers and leaves in hot water. The leaves and flowers make a delicate, lightly flavored tea, while using the roots produces a richer, stronger taste. The herbal infusion produced from the roots of the dandelion is often referred to as "dandelion coffee."
Chamomile Tea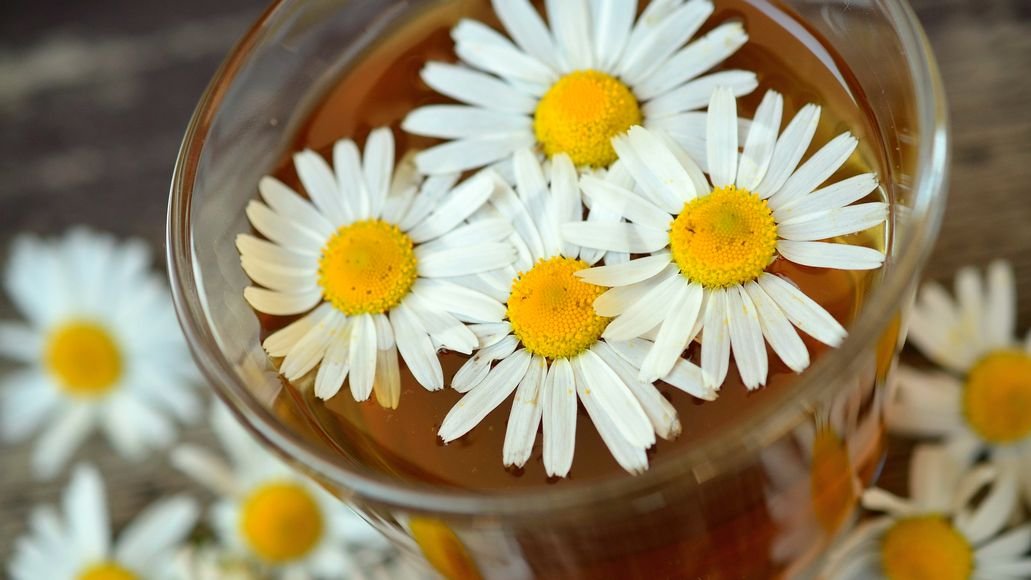 Chamomile tea is an herbal tea made from dried chamomile flowers. It is usually prepared using German chamomile, a bushy shrub, and it has been used to treat digestive issues, such as irritable bowel syndrome, stomach cramps, indigestion, diarrhoea, gas, and colic.
Slow muscle contractions within the large intestine can be a contributing factor to constipation, and chamomile tea is said to regulate these contractions, adding to the relief. Drinking chamomile tea after meals or in the evening may help to calm the muscles in the intestines and can help reduce the time between a meal and a bowel movement.
Senna Tea
Senna tea is produced from the dried leaves and seed pods of the Senna alexandrina shrub. The active compounds in senna tea promote muscle contractions, which help move the stool along the digestive tract.
Senna tea is often marketed as a laxative, and it's definitely one of the best teas when you need a bit of help to get things moving. Several over-the-counter laxative tablets contain high concentrations of senna, more than is present in a freshly brewed cup of senna tea.
Senna can be a potent laxative, so you may want to hold off on the second cup. To make senna tea, steep 1 to 2 grams of dried senna leaves in hot water for up to 10 minutes. Senna can have an extremely bitter taste, so it's a good idea to have some honey or another natural sweetener on hand to adjust the taste to your palate.
Tea Can Cause Constipation: Final Thoughts
Some teas cause constipation and some can actually help relieve it. That doesn't seem like much of an answer to the question at hand, but hopefully the more in-depth explanation above helped you make sense of it all.
In general, no tea tends to cause constipation. Some can, if you drink to much of them, but it is quite rare for that to happen. These are primarily the true teas. For example, green tea can make you gassy, but only if you are especially sensitive.
And the herbal teas listed above can definitely come in handy if you are suffering from constipation. They can also help with bloating and gassiness.