You really want to give yerba mate a try, but you are a bit afraid.
You know there is a lot of tradition behind this drink and you've seen people enjoying it in an almost ritualistic fashion.
And you have no idea how to make yerba mate tea the right way. The traditional way.
I have good news for you. First of all: there is no "right way."
Even the traditional way varies from country to country, region to region and even person to person.
You can really brew this tea any way you like, in any type of vessel you like. I will show you the most commonly used traditional method, which as luck would have it, can be used with any type of vessel, from a coffee maker to a teapot, to the traditional gourd.
Before that, I'll give you a bit more info on this "tea of the gods."
How To Make Yerba Mate Tea
Yerba mate is a tea that's growing in popularity, mainly due to the many health benefits it has to offer, not to mention yerba mate's bold, rich flavor.
But did you know that yerba mate is known as the tea of the gods?
That is undoubtedly a result of its flavor and incredible health benefits. This powerful drink offers a number of health benefits, including the ability to improve brain function and the potential to prevent certain types of cancers.
It's also often used to replace tea, due to its natural stimulant compounds including theobromine. This drink can give you the energy boost you need to get through the day, and all without many of the common side effects you'll experience when you drink coffee, such as trouble sleeping or nausea.
Mate tea consists of leaves and stems derived from the Ilex paraguariensis plant, which is indigenous to Uruguay, Argentina, and Paraguay.
It features a nutty, chocolaty flavor, but it also offers a type of bitter taste that's similar to coffee and black tea. Using a little honey can easily mask this bitterness. That said, it is traditionally consumed without using any type of sweetener.
Brewing Yerba Mate
There are a number of ways to brew mate, but the brewing method used in South America is by far the most popular. The traditional way to drink yerba is by using a calabash or gourd. If you don't have one of these around, don't worry.
This incredibly versatile drink can be brewed in just about anything. You can use an espresso machine, a teapot, a coffee pot, a French press, a tea infuser mug, a coffee maker, or just a simple tea infuser combined with any kind of vessel you want.
And, of course, the gourd. If you're trying mate to see if you like it and you already have something you can use to make it, I'd just use that. But if you already know you like it and you plan to drink it often, I highly recommend getting a gourd.
They don't cost much and also come with a metal straw for sipping. Traditionally, you don't drink mate straight from the cup, but through a straw which has a filter in the end to remove any of the loose leaves from the drink.
If you don't know where to get a gourd, Amazon has a good selection of gourds and straws.
Many people claim that brewing this drink is much easier than making coffee or traditional tea. What's more, there are so many options to choose from, that you can really get creative and try a variety of methods based on personal preference.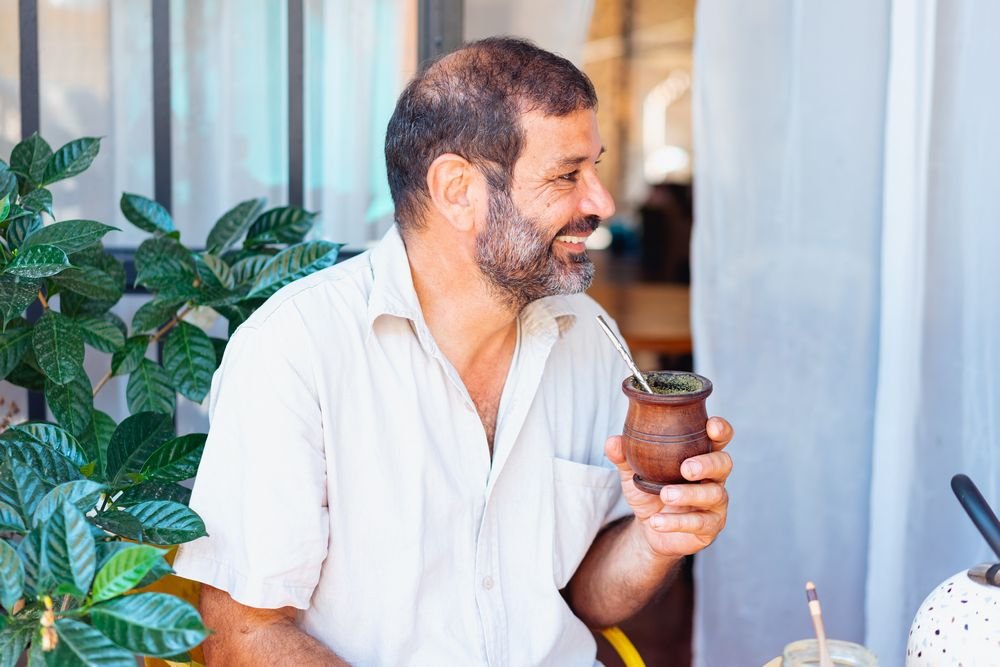 Use the following guidelines to make yerba mate, whether you decide to use a gourd, a french press, a teapot, or anything else.
Step One
Before using a gourd for the first time, it must be cured in order to ensure a better flavor profile when you brew the tea. The yerba gourd should only be cured one time.
Though you only need to cure it once, it's important to allow it to completely dry between use to prevent mold. You should also avoid cleaning it using soap because it has a porous surface. Any type of cleaning product you use can alter the flavor if any residue is absorbed.
To cure a gourd, add three tablespoons of mate to the gourd and fill it with hot water. Let it sit for a period of twenty-four hours. Once the time is up, dump out the yerba and rinse the gourd well.
Next scrape out the inside using a spoon. Be careful not to damage the stem located at the bottom of the gourd. Doing so will cause the gourd to leak.
After repeated use, the gourd will begin the turn green, as it takes on the flavor of the mate brewed inside. Ideally you only want to brew one kind of mate in a gourd, since it will take on that mate's flavor. Brewing a different kind will negatively impact the flavor profile.
Step Two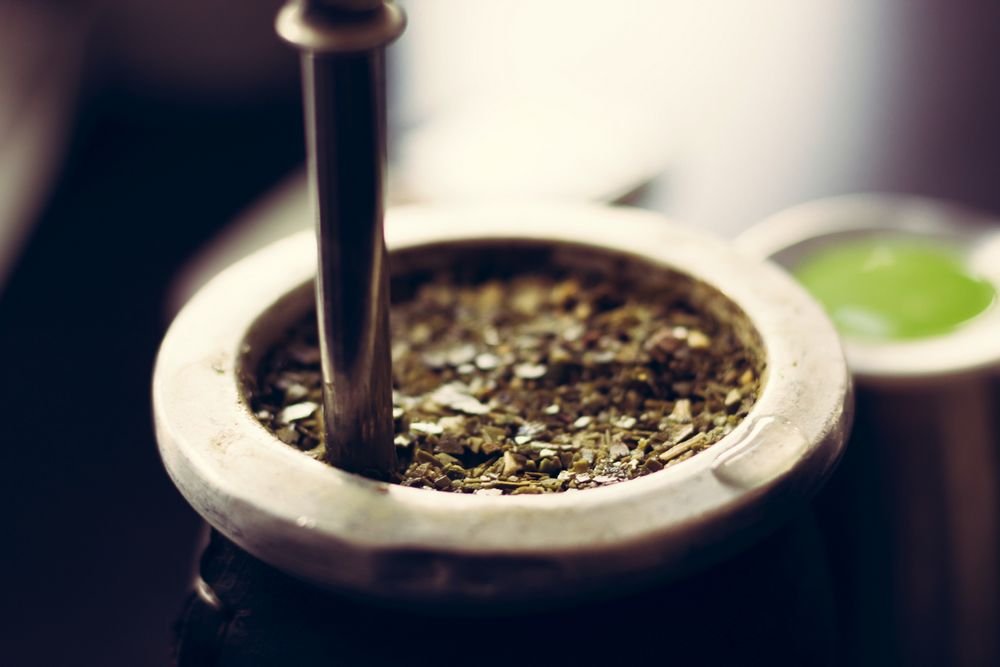 For this step, you'll focus on preparing the leaves. This tea can be brewed using loose-leaf or tea bags. If you're using loose-leaf mate, you should fill the gourd about one-third of the way full. Generally speaking, you should use a teaspoon of the leaves for every eight ounces of water.
Step Three
You want to avoid using boiling hot water since doing so will crack the gourd. Using a higher water temp can also cause the tea to taste too bitter.
The water should only be brought to a simmer. Allow for a steeping time of five minutes. Most people prefer to drink this tea hot, but you can also place it in the fridge for a more refreshing drink in hotter weather.
Step Four
The choice is really yours regarding whether or not you want to sweeten the tea. As I mentioned earlier, it is traditional to drink it unsweetened, but if you prefer, you can flavor it using burnt sugar, warm milk, mint, or lemon juice.
And that's all there is to it. Drink your tea hot or icy cold, sweetened or unsweetened. Don't be afraid to experiment with each brew until you get it exactly the way you like it.
In fact, there are a ton of options for flavors you can add to mate. Our article on how to make yerba mate taste good has 9 delicious suggestions for those who don't like the taste of plain mate.
Why Make Yerba Mate?
This drink is packed with caffeine, which is another reason it makes a great alternative to coffee, and all without the negative side effects. It is heavily loaded with tannins, and features a rich flavor profile, offering a unique drink that also has an interesting history.
One of the most obvious benefits of drinking this tea is the enhanced mental clarity and increase in energy. But some of mate's other health benefits aren't as widely known.
Did you know that this drink delivers a more balanced energy boost than cocoa, kola nut, and coffee? If you drink it, you'll immediately experience a state of alertness that's similar to coffee, but without the jitters.
And unlike coffee, it will not negatively impact your sleep. It can boost mental function, allowing you to feel more focused and productive, and avoid the brain fog that usually accompanies most of us for the better part of the morning.
How To Brew Yerba Mate Tea: Related Questions
Can You Store Yerba In The Fridge?
Yes! If you've brewed too much or you want to enjoy it iced, you can store mate in the fridge for up to five days, as long as you haven't added any sugar. If you have, it can only be safely stored in the fridge for up to twenty-four hours.
Basically, it lasts the same amount of time as brewed tea lasts. And that depends on a few things, like how you prepare it, how it's stored, and what you add to the drink.
As mentioned, sugar shortens the life of mate considerably. Sugar (and fruit also, since it contains sugar) begin fermenting after a period of twenty-four hours. If you do want to add fruit or sugar, I recommend storing your yerba in the fridge plain, then adding sweeteners to each cup. This ensures a longer shelf life.
Where Can I Find Yerba?
If you're not sure how to choose the freshest tea, or where you can purchase it, you're not alone. Unfortunately, many companies will process leaves, package them, and leave them in a warehouse for several months, before sending them to stores where they can sit on a shelf for many more months.
This means you miss out on the full flavor of this wonderful drink and also on some of the health benefits that are linked to this tea, including a natural boost in mental clarity and energy.
You can find a good selection of mate online, so even if you can't find it in a store near you, you can get your hands on some. The Green Mate from Culinary Teas is great and not expensive at all.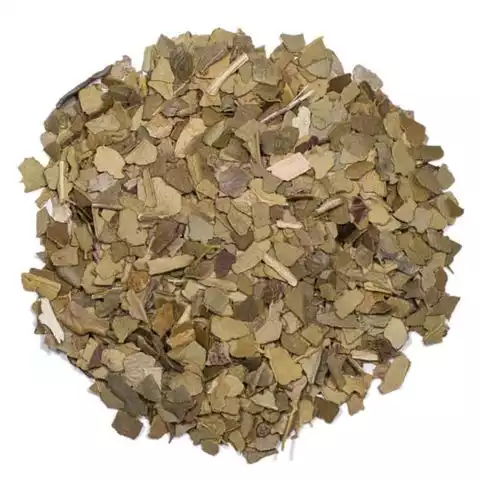 Amazon has a bunch too. My favorite is the mate from Cruz de Malta. It is a 2.2 pound bag (1 kg) for a very low price. And it is a good quality, though not as good as the one from Culinary Teas.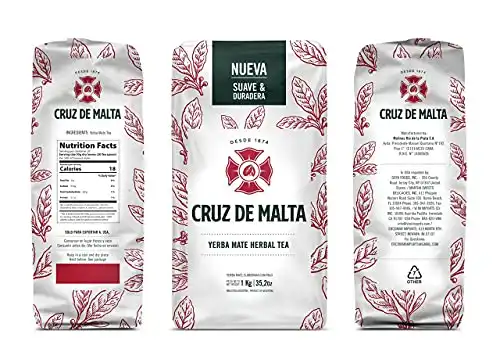 What's The Best Way To Prepare Yerba Mate?
This is a matter of personal preference. As I mentioned earlier, this is one of the most versatile teas around. You can brew it in your coffee pot, your french press, or using any type of tea infuser.
If you buy your mate in tea bags, you have even more brewing options, but I would recommend against that. For the freshest and most flavorful brew possible, avoid tea bags and go with the loose-leaf variety.
Do I Have To Drink Yerba From A Gourd?
That's the traditional way to drink it, but no, you don't have to. You can use just about any type of vessel to hold your drink. But many mate enthusiasts claim it tastes best when consumed in the traditional way. If you plan on drinking it often, I would highly recommend getting a gourd.
How To Brew Yerba Mate Tea: Final Thoughts
As you can see, Yerba Mate is incredibly versatile. Now that you know how to make mate tea, the different brewing options you can choose from, and some of the many health benefits that are linked to yerba, it's time to add it to your daily routine.
Started experimenting to perfect a mate brew that will get you up and moving in the morning, one that will help you concentrate better at work, or simply one that you enjoy after a long day at the office. With mate, the possibilities really are endless.